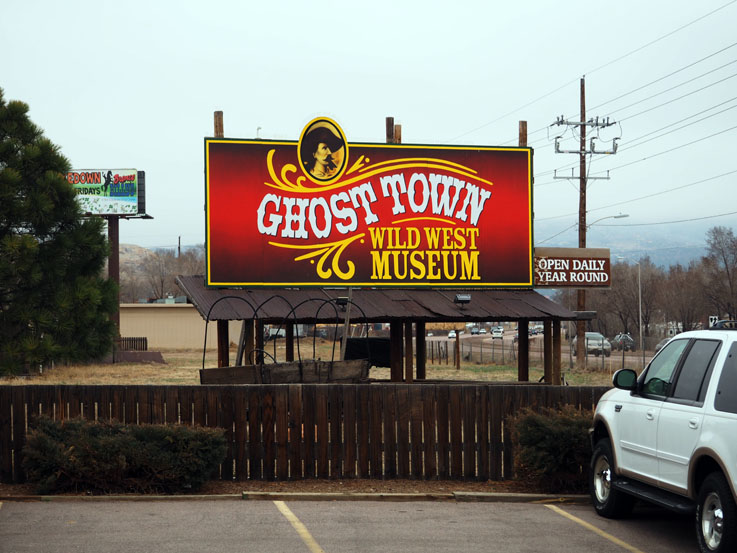 When I saw the brochure for "Ghost Town Wild West Museum" near Colorado Springs, I was under the impression that it was actually a ghost town with a wild west museum inside, something along the lines of Cripple Creek, only with something to do there other than gamble and be depressed. Now, the thought crossed my mind that it was awfully close to a major-ish city to be a ghost town, but my pressed penny-loving lizard brain pushed that thought away. When we pulled into the parking lot and saw one building, I knew I was right to be suspicious.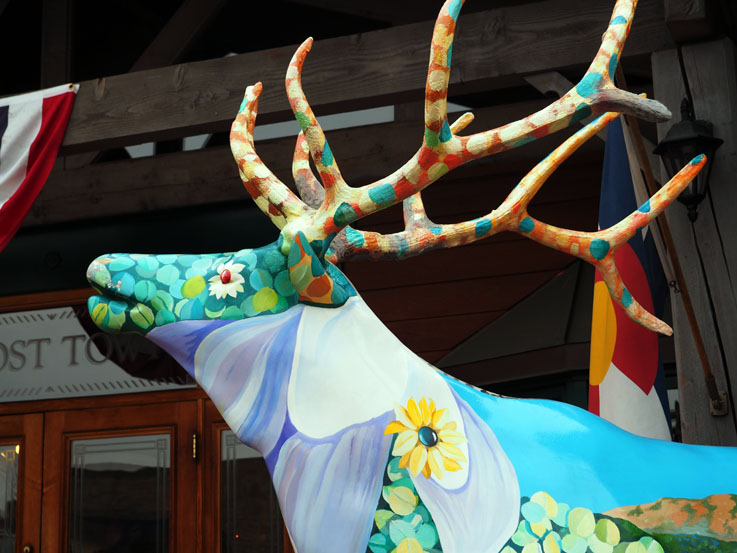 The Ghost Town Wild West Museum is essentially a small-scale wild west town built inside of a warehouse. This isn't to say it's bad, it's just not an actual ghost town, no matter how many times it says "authentic" in the brochure. It reminded me a lot of "The Streets of Yesterday" in The House on the Rock, but on a much lesser scale. After we paid our entry fee, I asked the employee if they had a pressed penny machine. She looked at me as though I had just sprouted a second head and said snottily, "We don't have anything like that here." I felt embarrassed until I walked in and saw that HALF THE DAMN PLACE WAS COIN-OPERATED.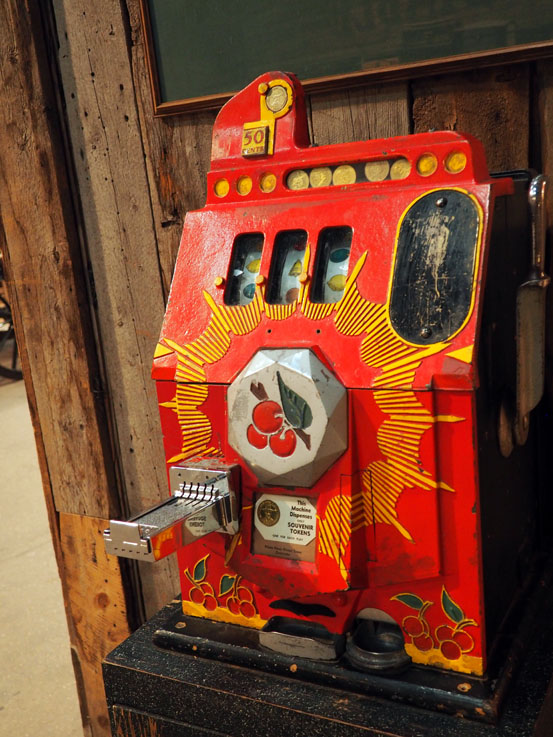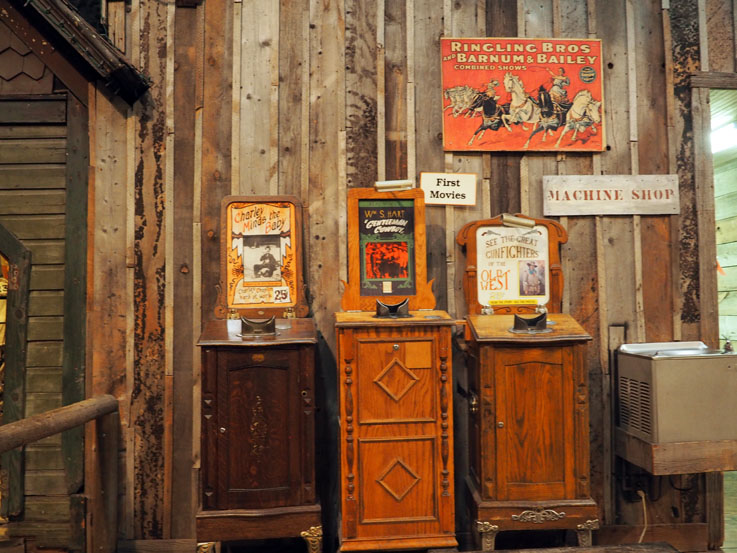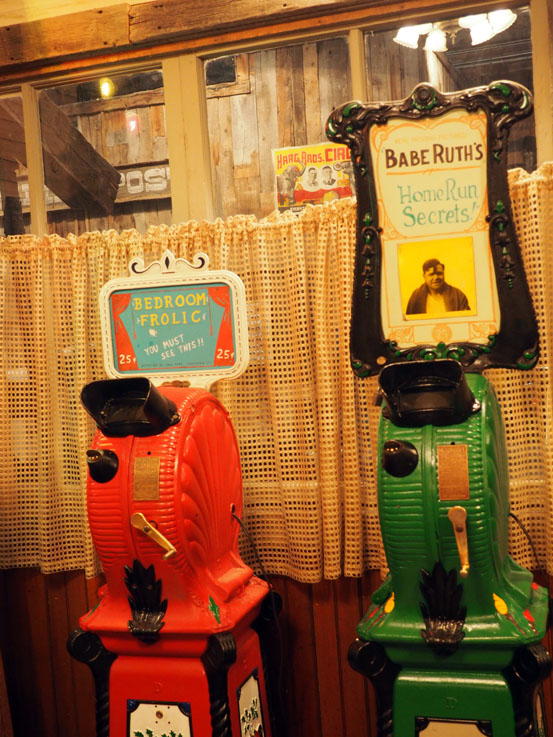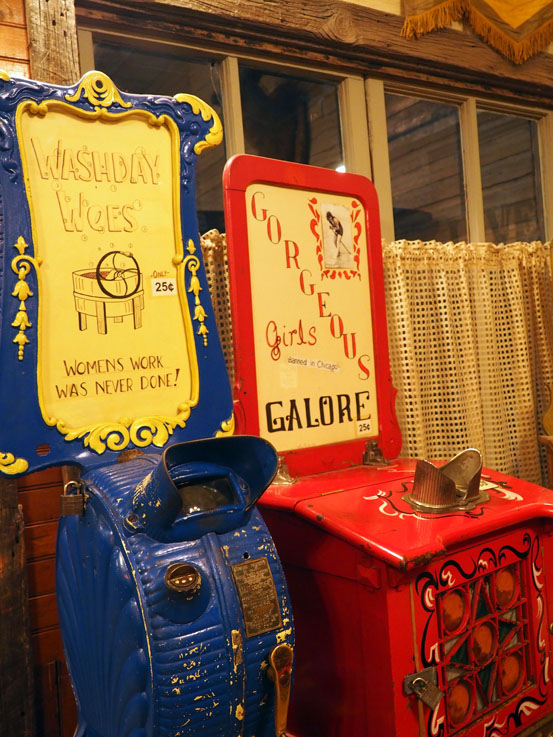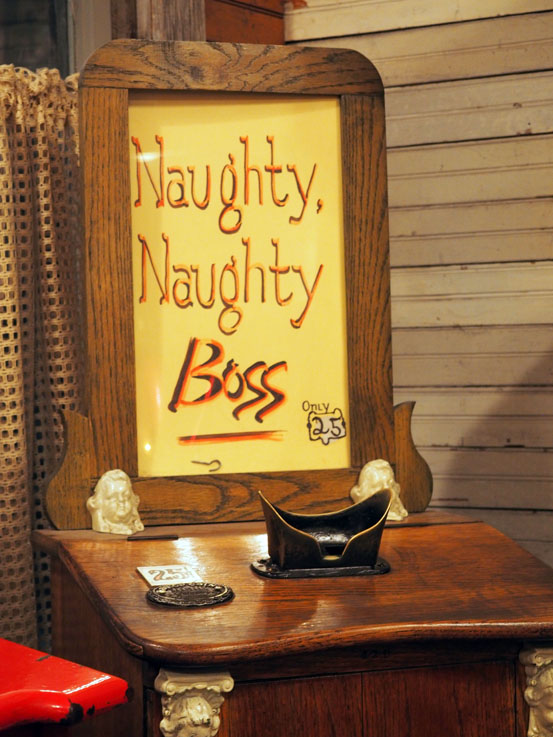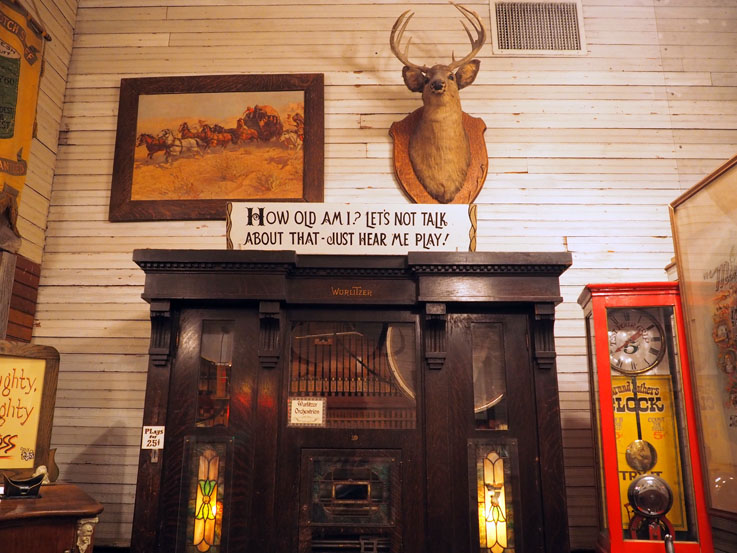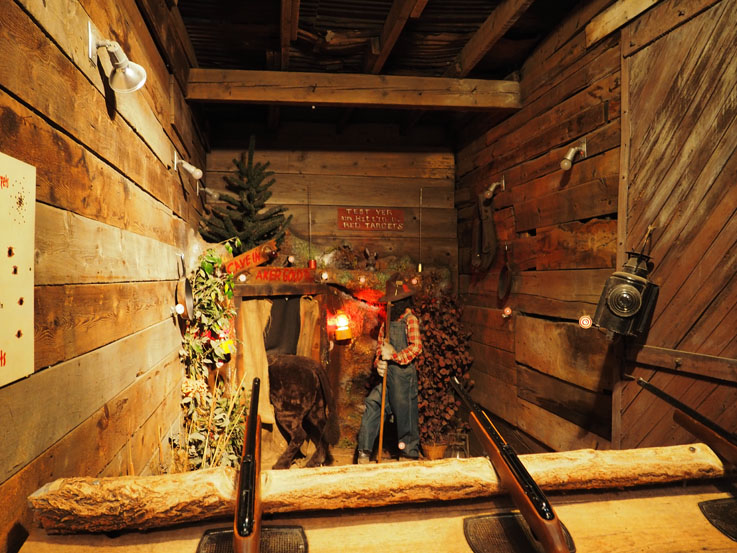 All of these machines, the shooting gallery, EVERYTHING cost extra and was coin-operated, but no, I could see how they'd be above something like a pressed penny machine. What bothers me is that they don't have the decency to tell you outside that you need another ten dollars in quarters to see the attractions inside. House on the Rock also had a mess of coin-operated items, but they tell you in advance that you'll need tokens and they even give you a handful. The Ghost Town Wild West Museum doesn't even have an ATM if you wanted to withdraw cash to do these things, and then they have the audacity to have an animatronic prisoner who begs you for money to (I am not making this up) buy a gun.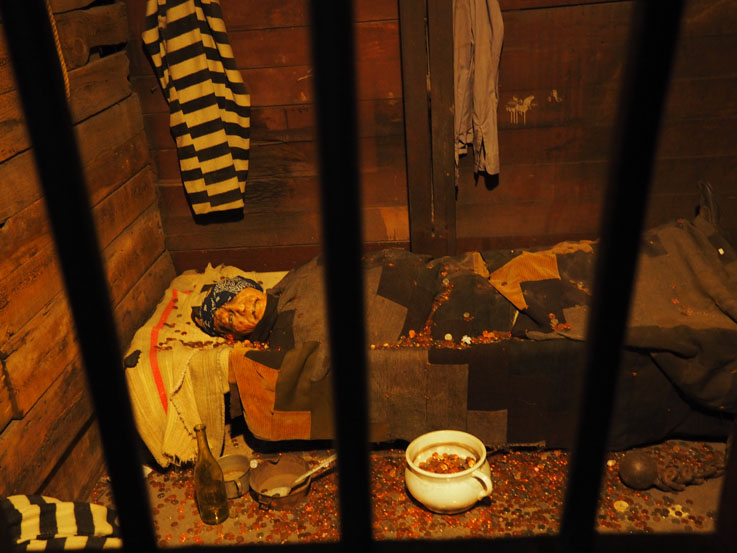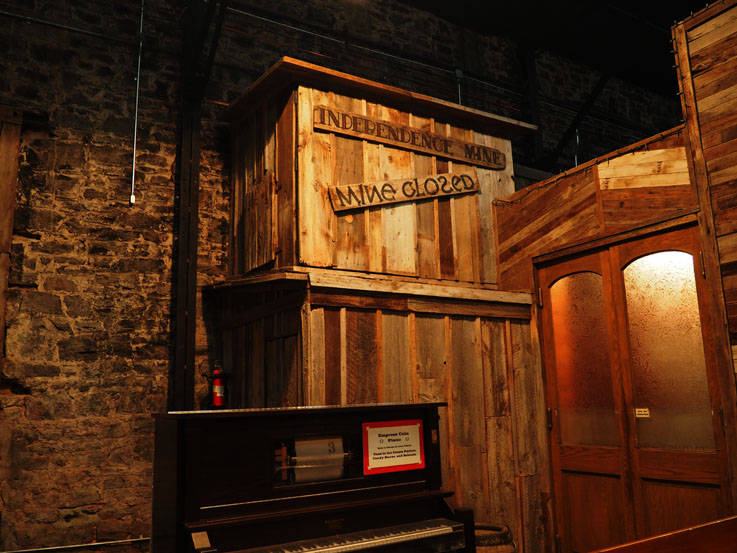 So on this "authentic" sign, we learn that old-timey miners used backwards letters to evoke a sense of false whimsy, like the 'r' in Toys 'r' Us.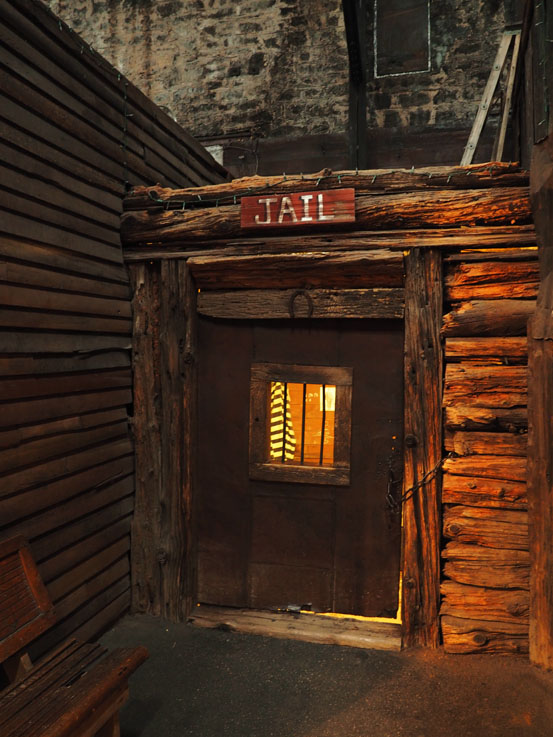 Also note the old-timey, authentic christmas lights.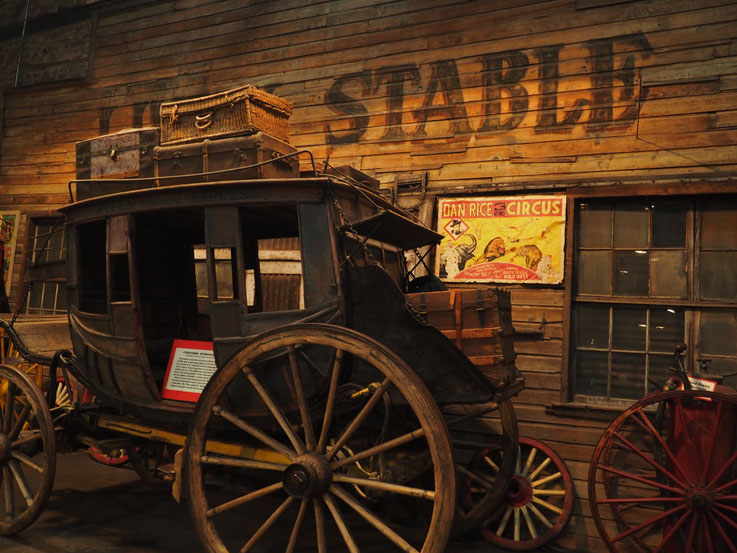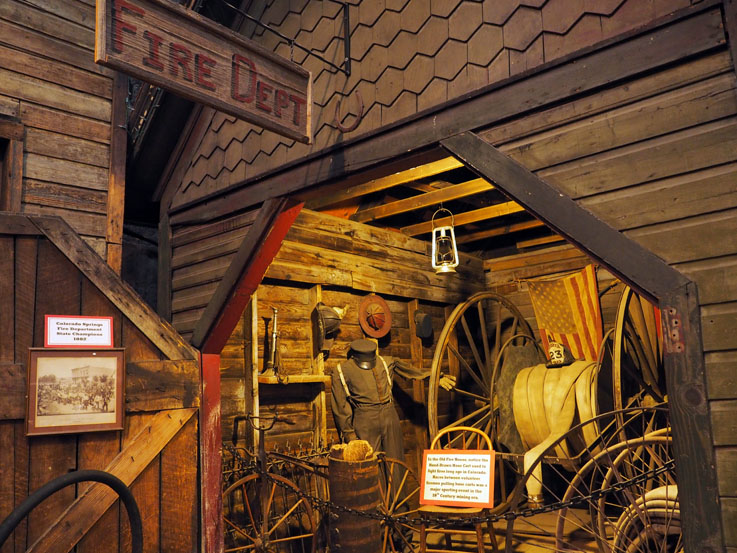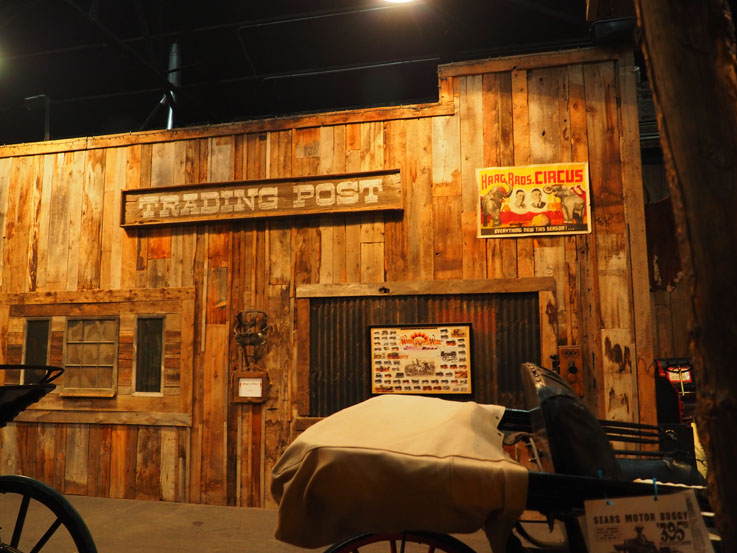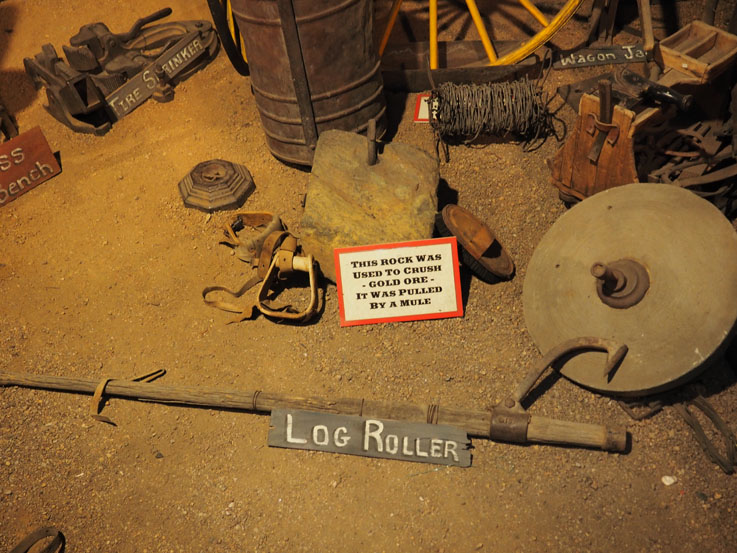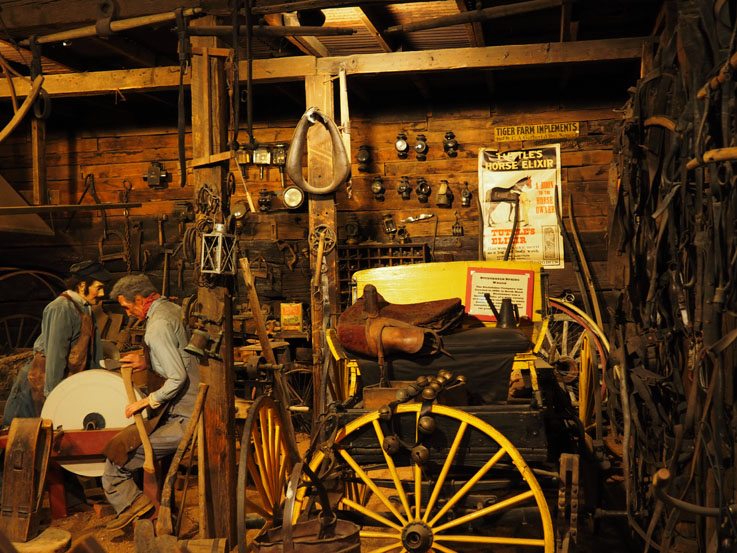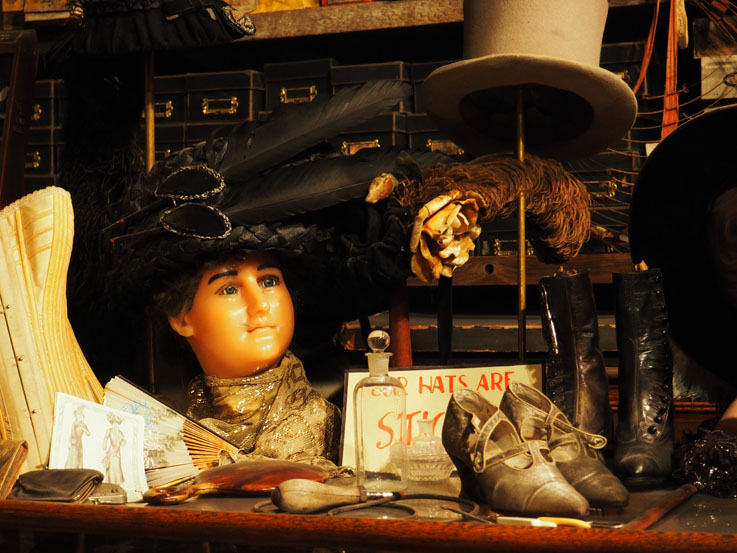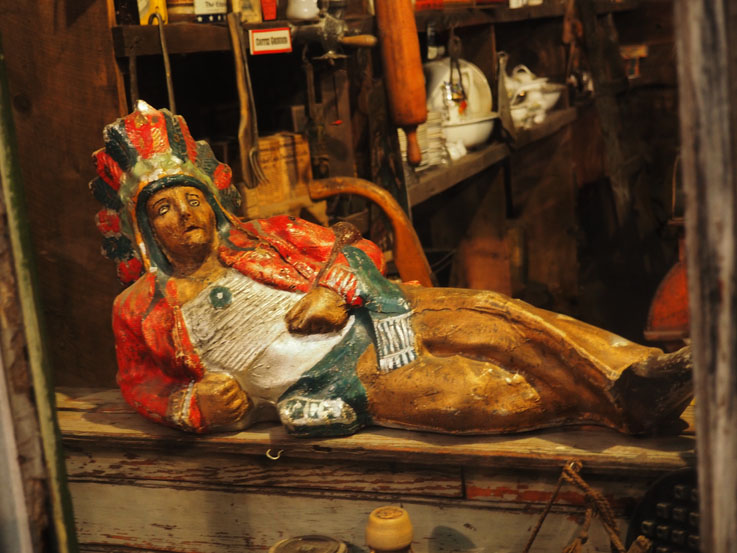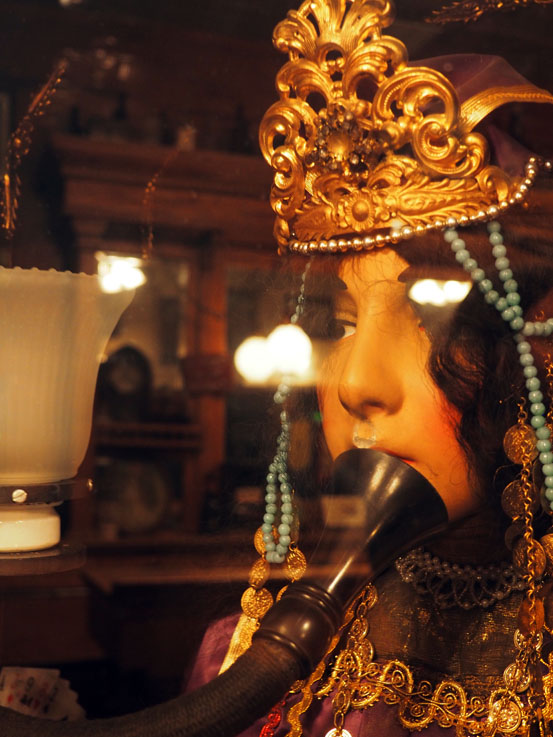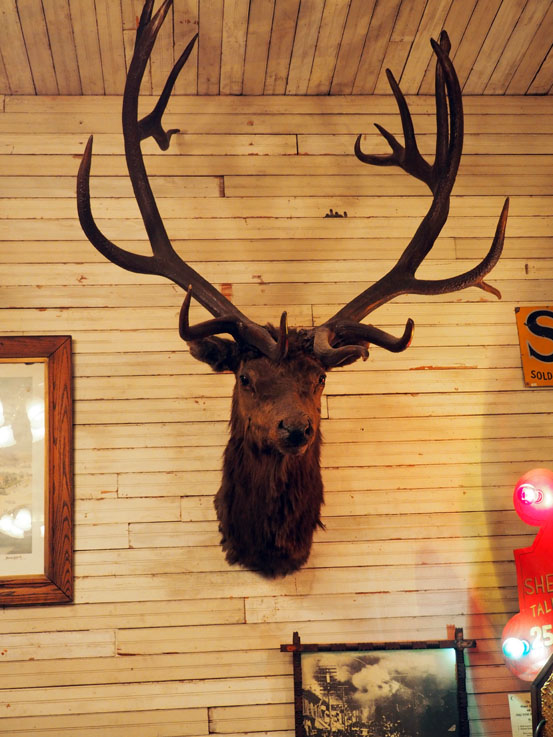 Old timey authentic ghost town or hipster's living room? YOU DECIDE.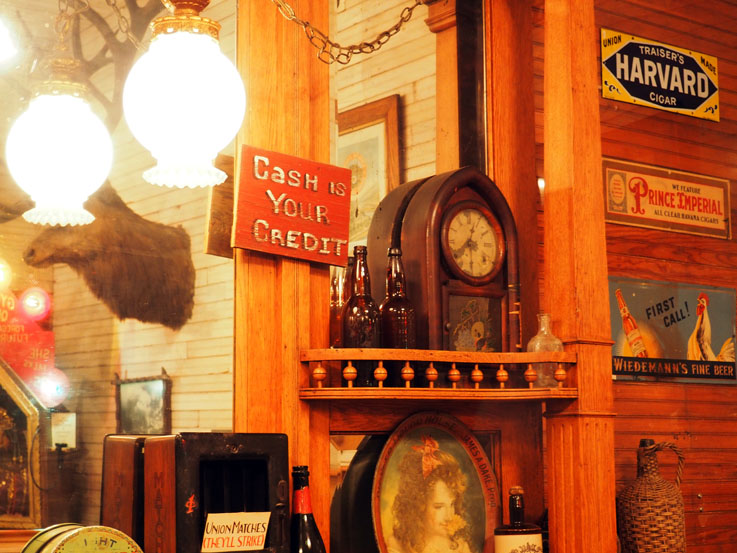 I told Jason to rob the bank, and with each progressive photo, I told him to make a meaner face. Meaner. MEANER! MEANER!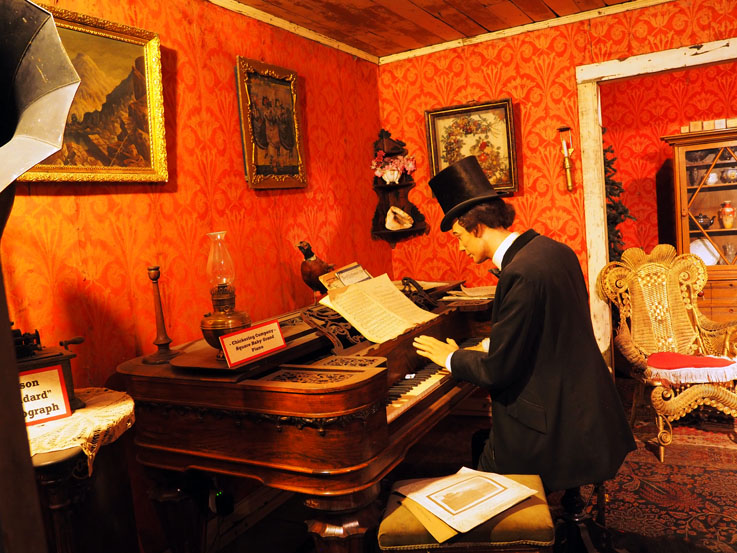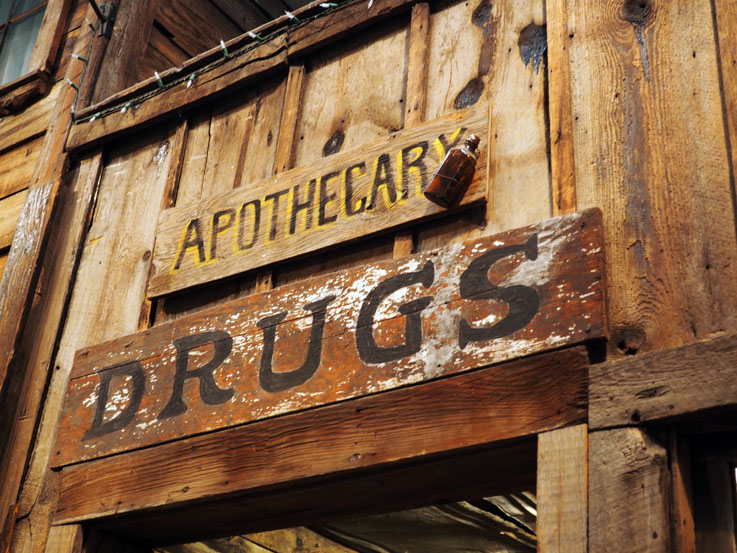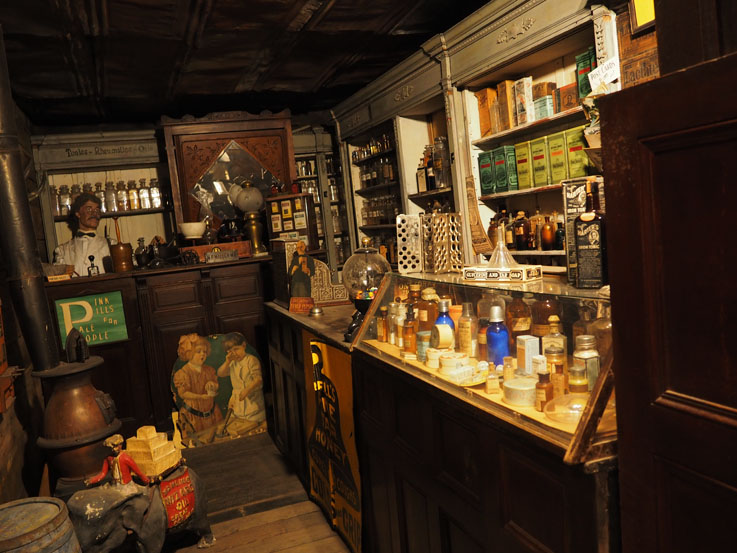 This animatronic guy claimed to have a cure for everything except baldness in men and "the gossip habit" in women. Fuck you, old timey asswad.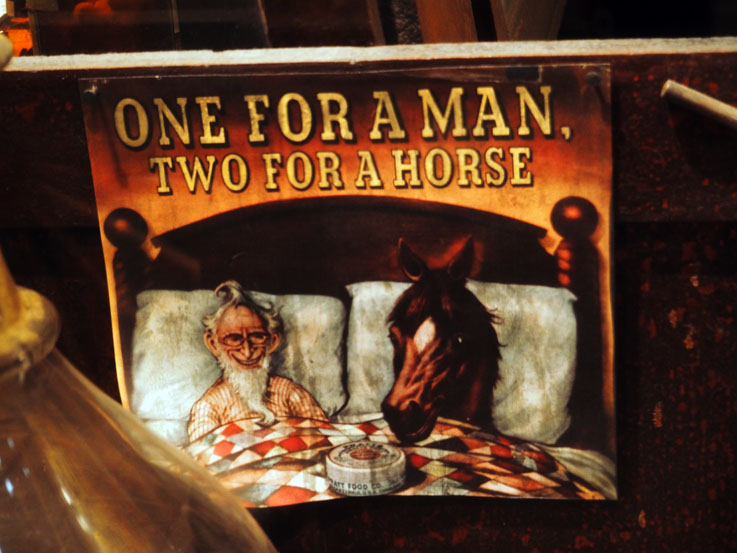 Please tell me this is the etymology of the phrase "horse pills": human and horse-shared medicine.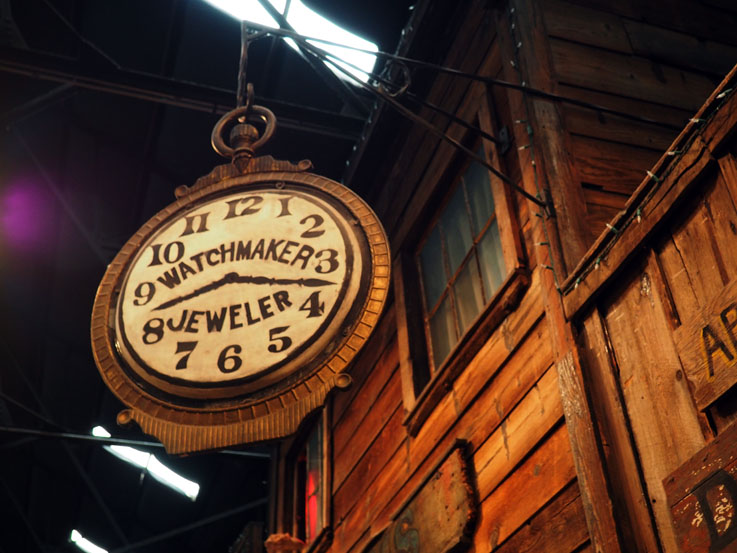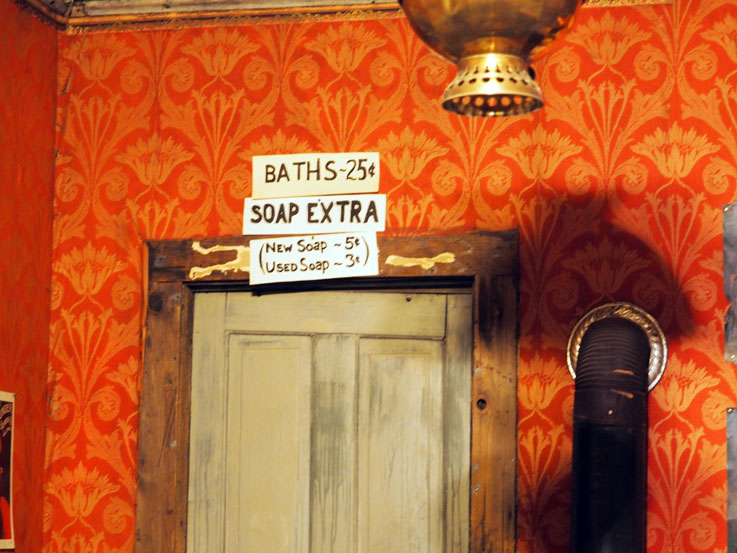 If you get the used soap, just consider that you're getting pubes thrown in FOR FREE.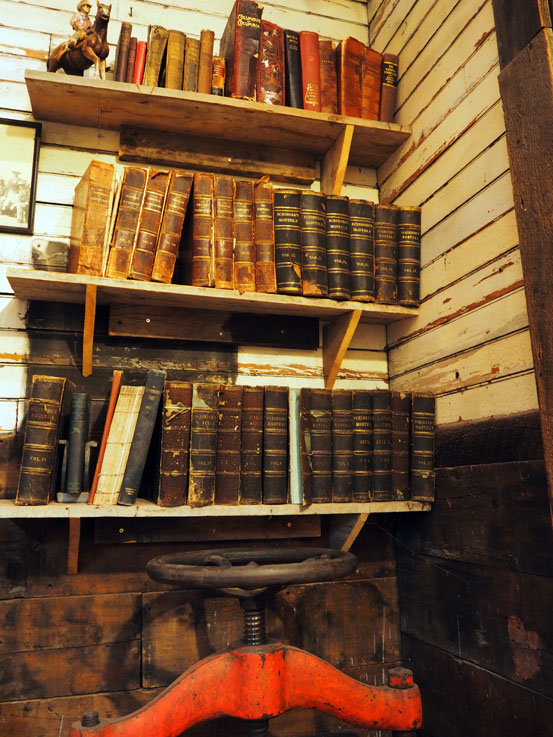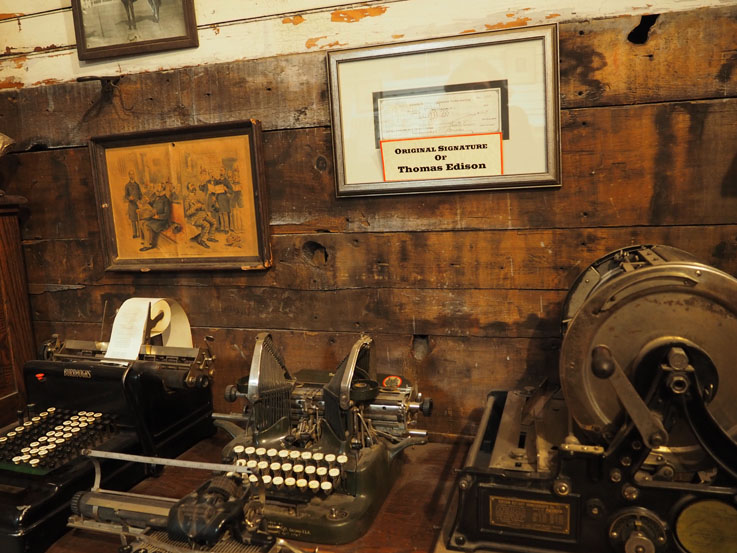 Old timey town or a hipster's living room? YOU DECIDE.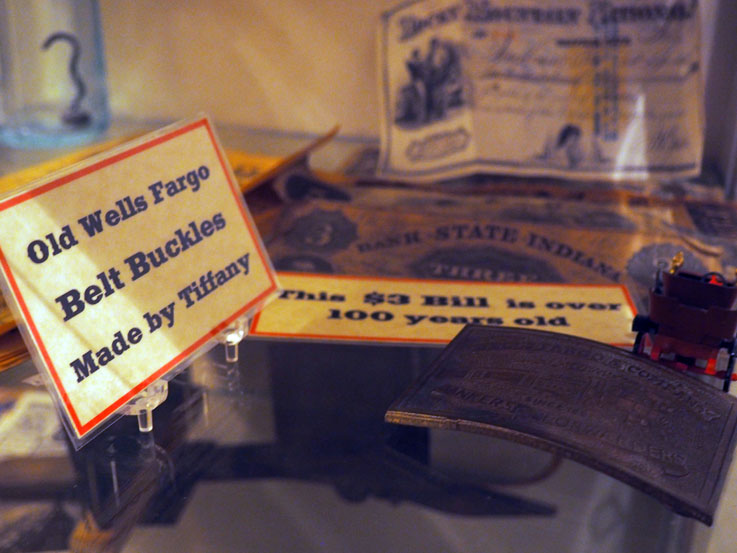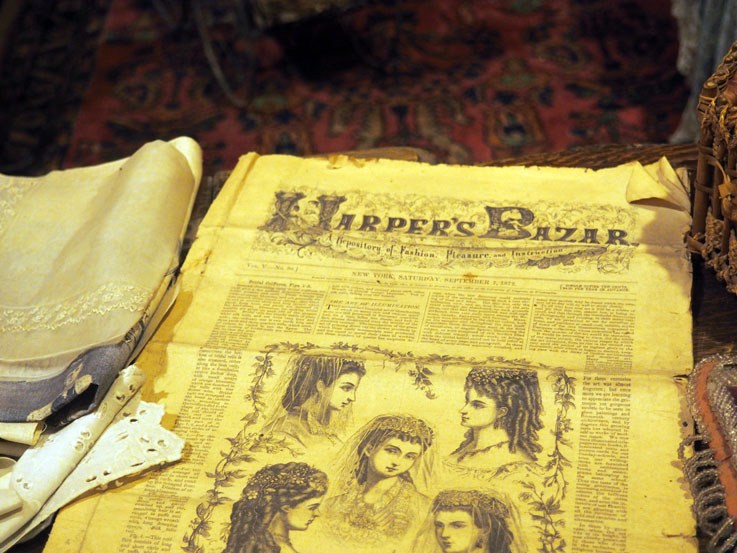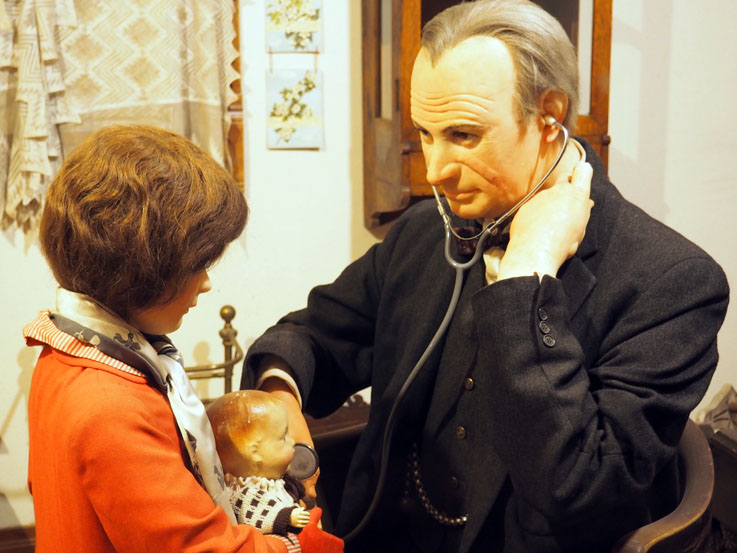 This little girl is going to learn an important lesson about co-pays and deductibles, because this old timey doctor doesn't work for free.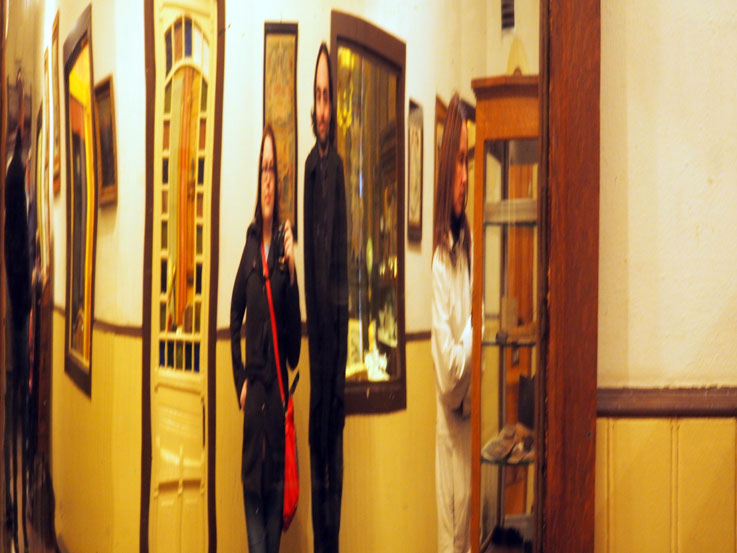 I am going to install a skinny mirror in my house and use it exclusively. I'd better eat ice cream for breakfast again, I just can't seem to gain weight!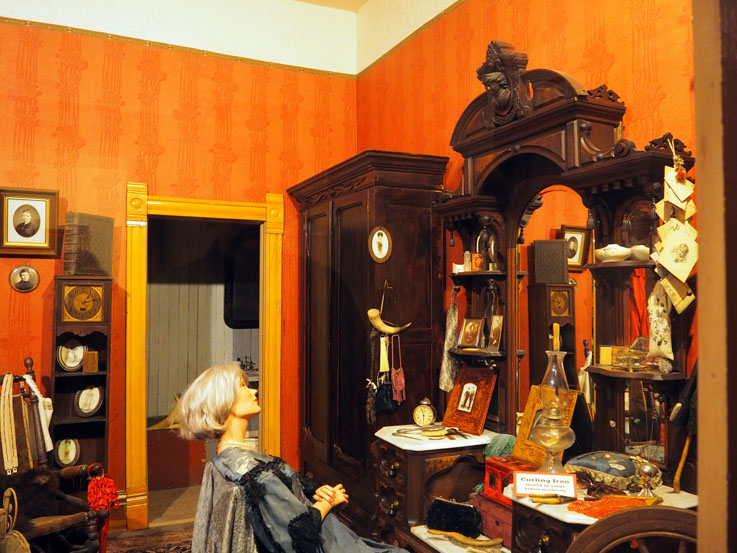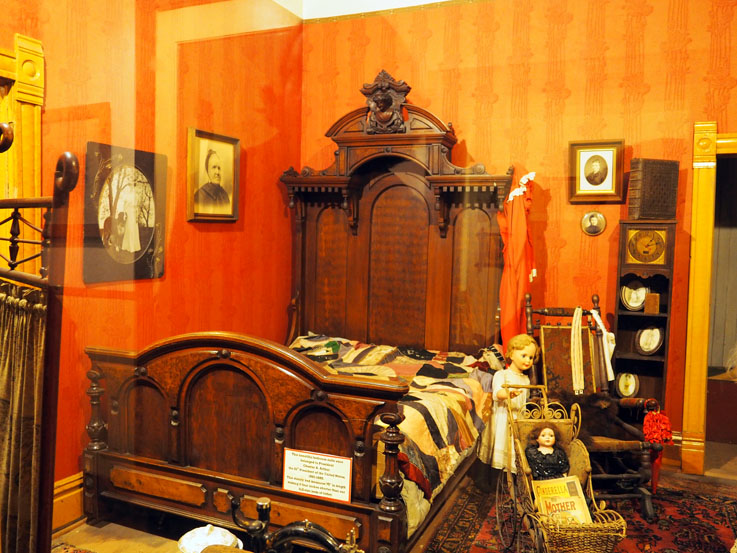 I really like Chester A. Arthur's taste in bedroom sets, but his taste in quilts was apparently ghastly.
For an additional fee (surprise!), you can have your name printed into an old-timey newspaper. I decided they'd gotten enough out of me already and that a little photo editing would suit me just as well.