What better way to spend 7/11 than AT a 7/11 that has been transformed into a Kwik-E-Mart?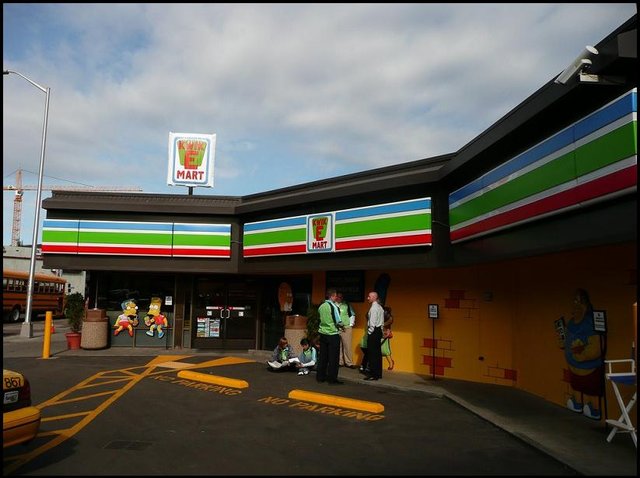 I'm not too proud to admit that marketing works on me. If I watch an infomercial long enough, I will likely want to buy the product, even if it's for something I could never, ever find a use for. Yes! I need a tomato massager! My tomatoes are, at this moment, going unmassaged! And sitting in a grocery store a few miles away because I don't even buy tomatoes! THE HORROR! Only 2 low payments of $19.95!
Armed with that knowledge about myself, how could I resist what has got to be one of the greatest marketing ploys of all time?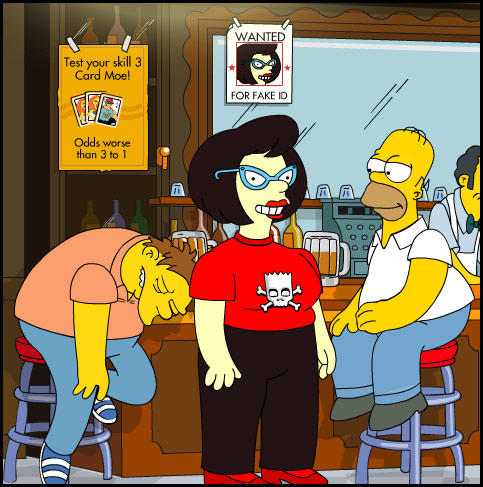 First, I went to the Simpsons Movie website and worked out what I'll look like when I get my big comedy break and am drawn in on the show as 'Chesty LaRue'. Note the kicky eyewear!
Then I picked up v1c1ous, whom I haven't seen in approximately a year's time (!!), and we headed across the water to become the people that P.T. Barnum was talking about. My minute was 5:04am on April 21st in 1982–however, the 'sucker' thing has lasted for an entire lifetime.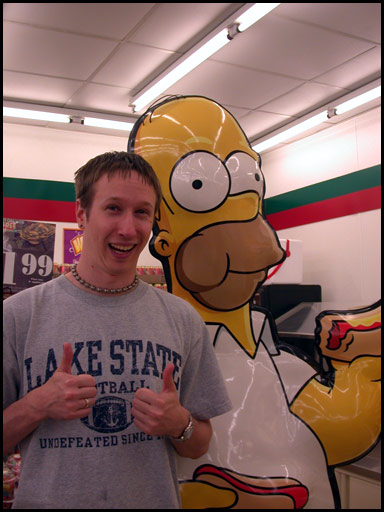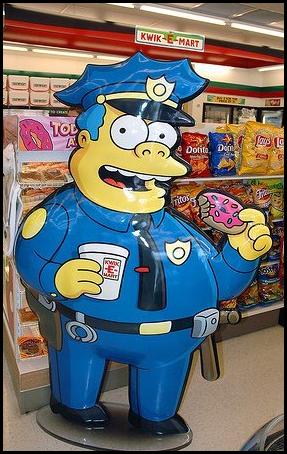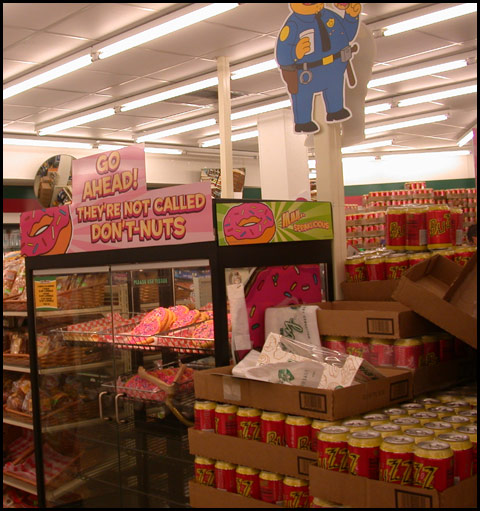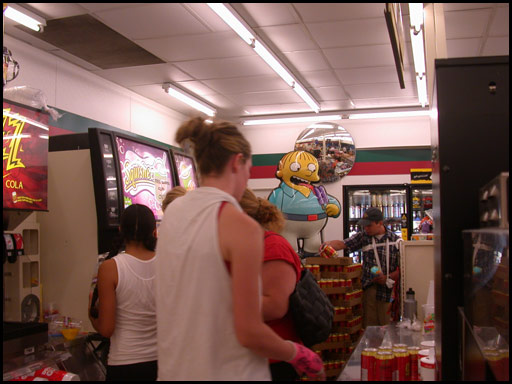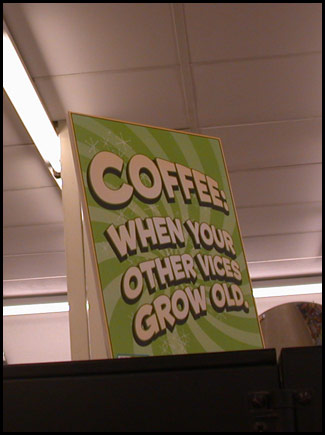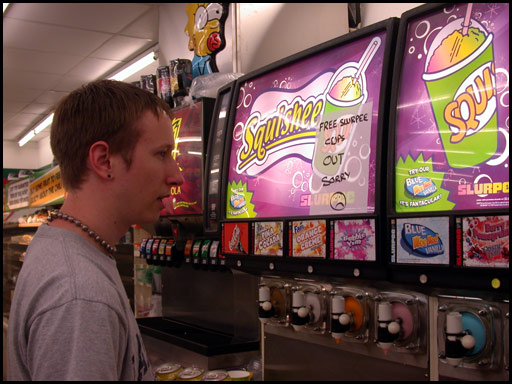 We settled on orange cream squishees. Sean tried the Woohoo! Blue Vanilla, and wasn't impressed, and frankly, I just didn't want blue teeth. Are orange teeth acceptable? When compared to blue, I'm going to go ahead and say YES.
We loitered outside the Kwik-E-Mart for a few hours, playing the part of Springfield no-goodniks. Ne'er do wells. Crumbums.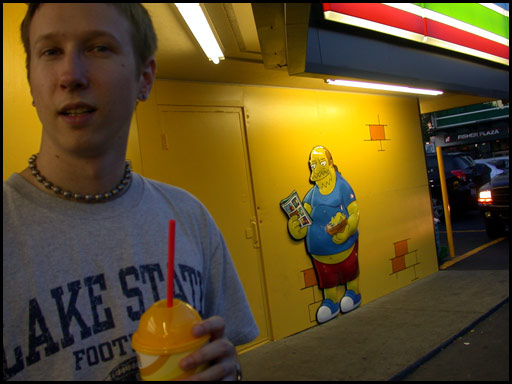 Oddly enough, before yesterday, I had never loitered anywhere before. However, standing out in the warm summer air with an ice cold squishee just felt…right, somehow.
We ended up hanging out so long that we struck up a conversation with the security guard, and learned that (a) his name was Peter, (b) he's attending the Art Institute for Industrial Design, and (c) security guards have many, many interesting stories to tell. He was a very cool guy, and was not only ok with our loitering, but actually encouraged us to come back today and chat longer. He also once made a to-scale 1/4 size model of Bender. Conclusion: Peter is awesome.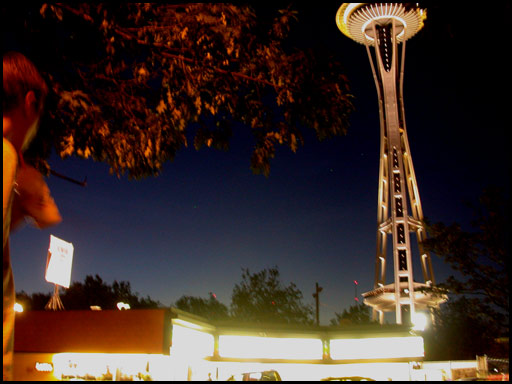 The purple things in the upper-left corner of the picture is a part of the Experience Music Project.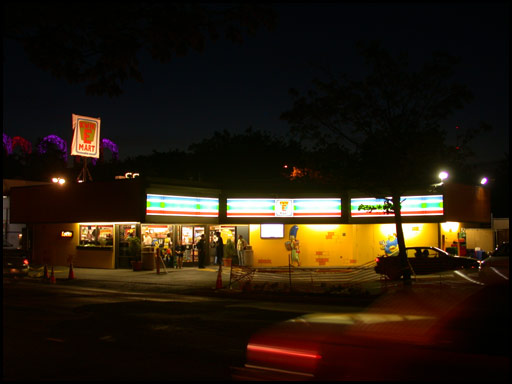 We ended up staying so long that it was pitch black by the time we left, carting home six-packs of Buzz cola and Radioactive Man comic books.
Stay tuned for my next post: The Bachelorette Party!