"You know, I used to think a car was just a way of getting from point A to point B, and on weekends, point C, but that was the old me. That man died the moment I laid eyes on the 1979 Honda Accord."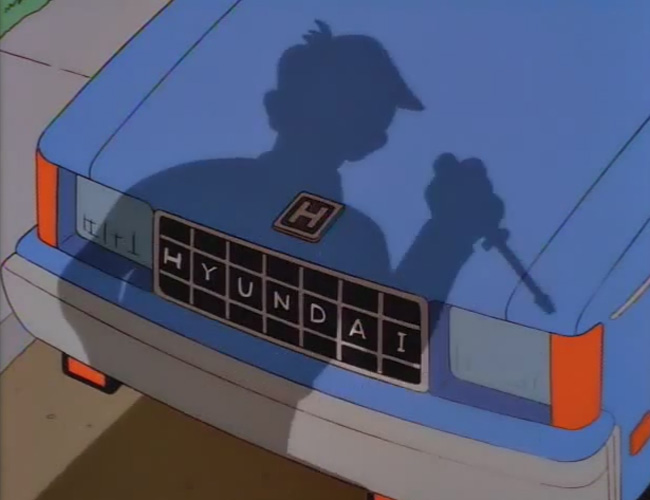 This is something that's been in the works for a while. The Ford Taurus Assault Wagon had long ago gone to that big rubik's cube of crushed cars in the sky, and while we'd been making do with one car, it was far from ideal, especially since the other car is approaching legal drinking age and has decided that a number of its functions are now optional, like air conditioning and the radio. Not really ideal on summer road trips, especially through desert areas, or really even on cross-town trips now that Seattle is getting the population of a major city without the supporting infrastructure. Sure, we get to advance the fields of scientific study involving human sweat, but sometimes the cost of science is just too high.
We'd done some test driving and tire kicking, and I had my heart fairly well set on the Hyundai Veloster since I first test drove it way back in August 2012. It's a hatchback that doesn't look too "sandals with socks" hatchback-y, it gets killer gas mileage, and it still has a functional backseat (unlike the also-ran Honda CR-Z). The only problem? I'm so damn cheap. The thought of buying a brand new car and having it lose significant value the second I drove it off the lot galled me deeply. But I also felt like one of the best selling points for Hyundais was their extended warranty, so buying a depreciated used one didn't seem like a great value, either. Thus began my search for a "sorta used" Veloster. I believe I typed the word "Veloster" into Craigslist every week between August 2013 and June 2015, and most often, I turned up cars that were a year or two old with extraordinarily high mileage (we're talking 80-100k miles) and not much cheaper than a brand new model would have been. I didn't want to pay nearly full price for a car someone else had beaten to shit over a twelve month period and was now out of warranty, so I kept searching. I found a couple others that had low mileage and a relatively low price but had a salvage title–hell no.  Eventually, I found my white whale–a Veloster that was less than two years old (which qualified it for a better financing rate), with only 5,000 miles and was selling for significantly under blue book value. I was so suspicious of the seller, figuring that it had to be a scam. I ran carfax: clean. I called the title department: clean. I checked the guy's driver's license against the title: match. It was the situation that everyone hopes for when buying a used car–it was senior owned, and they rarely drove it because they spent most of the year out of state. SCORE.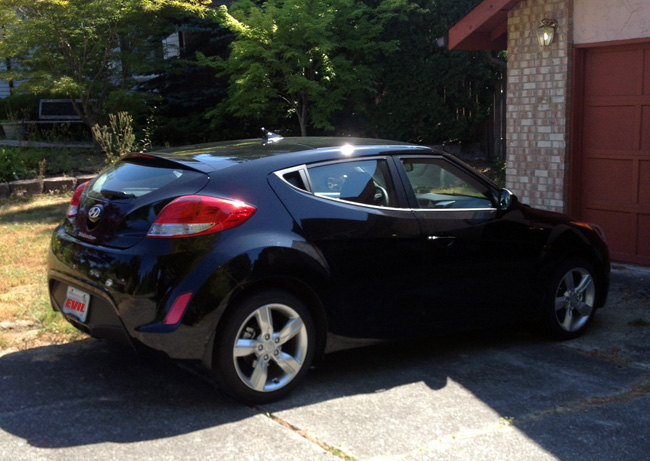 There are still a few things the car needs to be perfect (for me), like a phone mount so I can better use it as a GPS–right now, the cubby under the control panel is too big, and the cupholder places it too far back for glancing at the screen without taking my eyes off the road which is a huge no-no. I think I'll also end up getting a couple of blind spot mirrors for extra visibility and safety's sake because the blind spots in this car are sizable. But I've already made my first non-essential mod, a screensaver with the new name of the car, the Velosteraptor: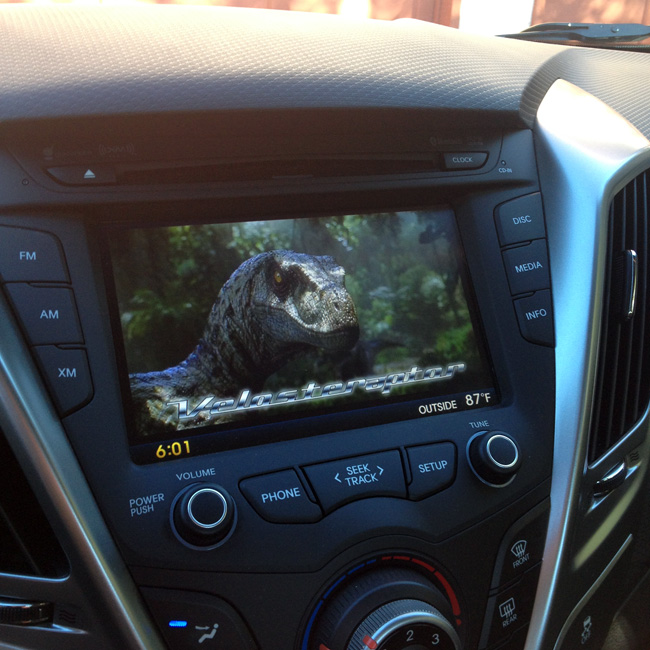 If only I could figure out how to get it to make a raptor sound instead of the startup music, then I'd really be in business! It didn't really feel like it was mine until I outfitted it with the best keychain ever, though: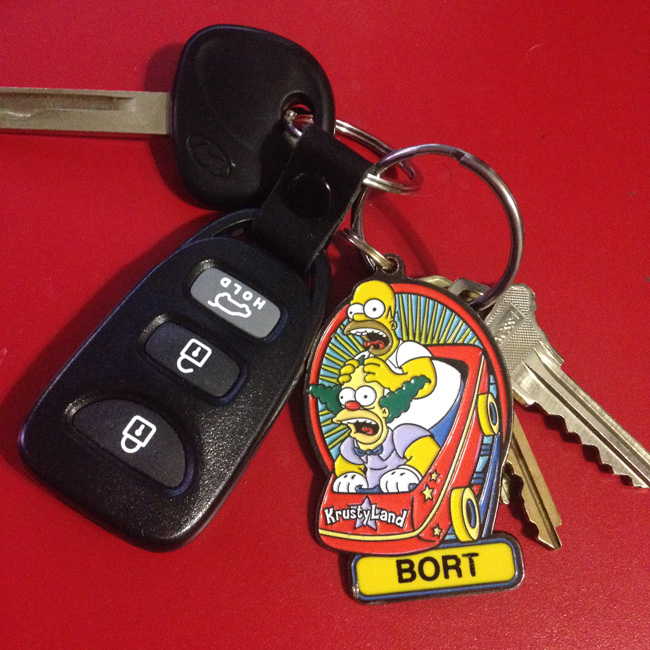 It's been a total dream to drive, the interior is really roomy and the seats are comfortable even on long stretches. I've already put on a couple thousand miles on it, and I hope it serves me well for many, many, many more thousands.