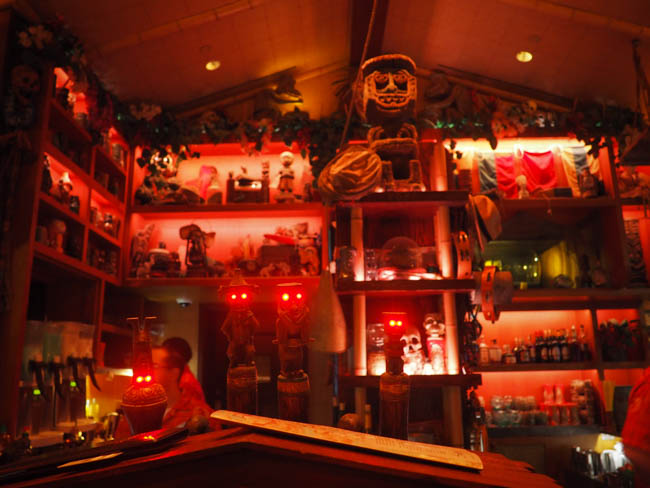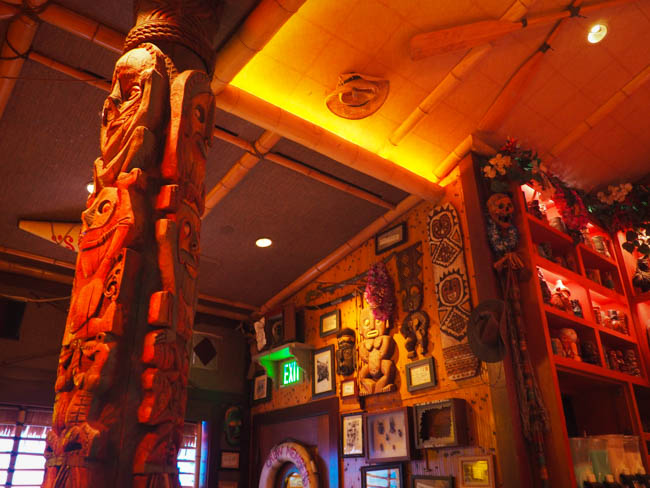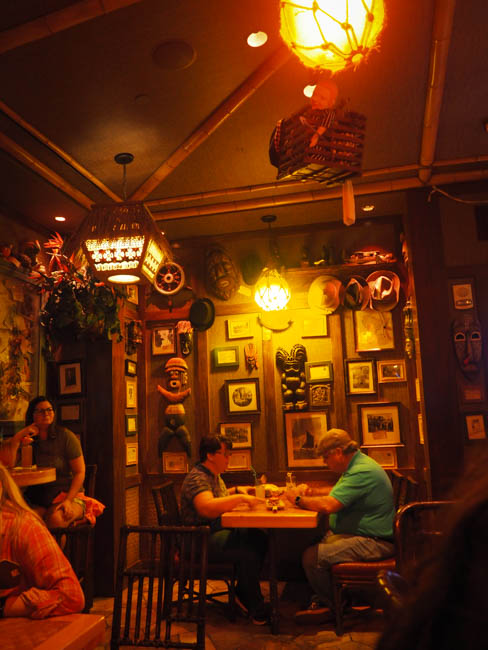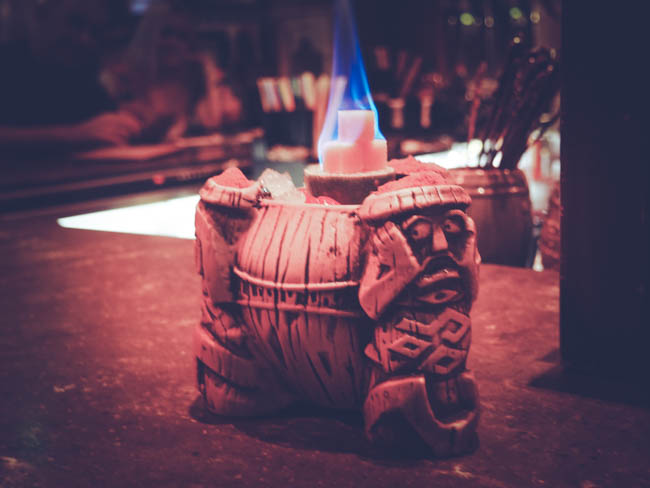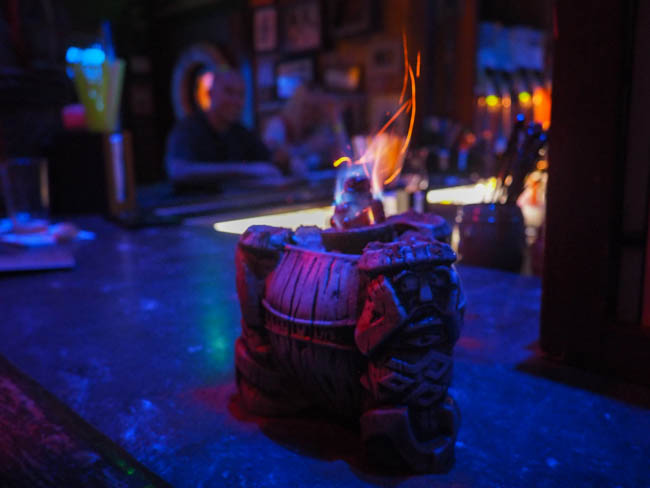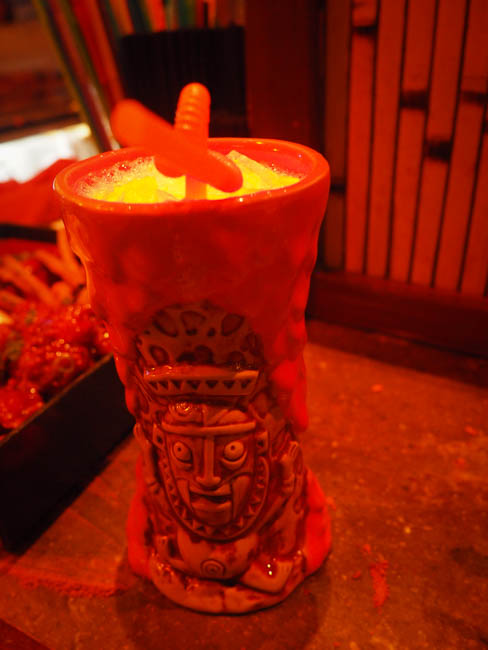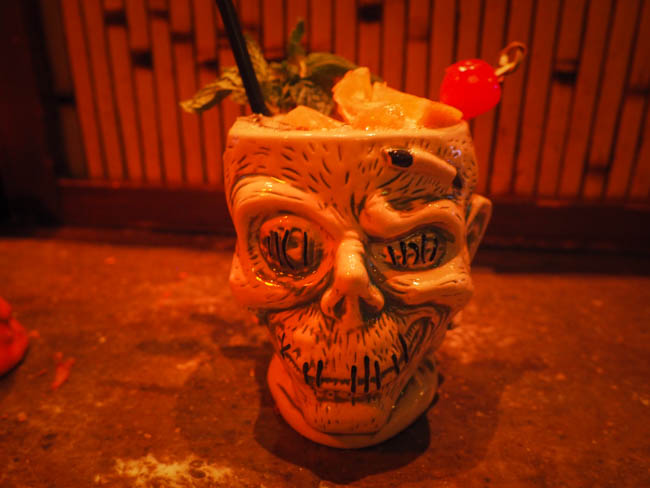 After a day at Disneyland, no matter how much fun you had, you could probably use a drink or two. I definitely could, so I walked down the nigh-endless mall that is Downtown Disney to the Disneyland Hotel, to imbibe a few at Trader Sam's Enchanted Tiki Bar. The place was surprisingly crowded, but luckily a couple of seats opened up at the bar shortly after I arrived–I mean, sure, if you want to drink your drinks poolside, that's certainly a thing you could do, but if I was going to slurp down a few expensive drinks in novelty glasses, I damn well wanted to do so in an enchanted atmosphere, so the pool would absolutely not do for me.  And hot damn, is the atmosphere inside ever enchanted. The taps have glowing eyes and play different rhythms whenever a beer is poured. Little jokes are plastered all over the walls. And whenever someone orders a novelty drink, the whole bar gets in on the action. Ships sink. Sirens blaze. Volcanoes explode. You may or may not be sitting in a splash zone.
God knows I love me a novelty glass, so my first drink of the evening was the legendary "Uh-Oa!", which is so large that it must be shared by two or more people. It comes in a large mug with tiki figurines on three sides, the heads of which are all filled with ground cinnamon. The lights go down, the bartender sets some booze soaked sugar cubes atop a lime on fire, and while every patron in the bar chants "uh oa! uh oa! uh oa!", you grab pinches of cinnamon and fling them into the fire, sending sparks into the air. It was magical, and it's probably good that I got the playing with fire accomplished before I got hecka drunk, which I was after drinking my half of this drink.  Not that a little thing like being two and three quarters sheets to the wind was going to stop me from ordering another drink, because I had a lot of trunk space with which to fill with novelty glassware. So Jason ordered a krakatoa, setting off the volcano, and I acquired a rum-filled shrunken head, which is kind of funny as I'd think all that rum would cause a head to change sizes in the opposite direction. Or at least feel that way. I also, more wisely, ordered the pu pu platter, which came with sweet and spicy asian wings, glazed portuguese sausage bites, panko crusted chinese long beans, tropical slaw, and a sriracha aioli, all of which made my mouth super happy and my tummy less booze-slosh-y.
After we finished those, we agreed that it was probably for the best if we didn't imbibe any more Disneyland booze magic, so we wandered back down the Disney mall and made it rain on Star Wars merchandise, namely a Chewbacca print that set my heart aflame with adorableness. Where am I going to hang it? I don't know, same place I'm going to store all of this novelty glassware, I guess.