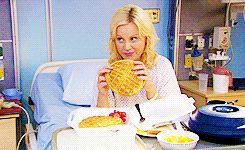 "We need to remember what's important in life: friends, waffles, work. Or waffles, friends, work. Doesn't matter, but work is third." – Leslie Knope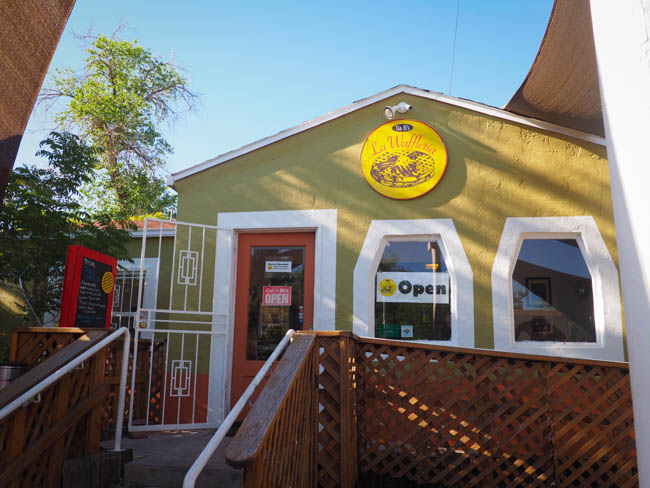 Waffles are important, and it felt particularly important that I have breakfast at Tia B's La Waffleria, an Albuquerque breakfast (and waffle-y lunch) house catering to all things waffled, whether one's tastes run savory or sweet, gluten-free or gluten-full, vegan or omnivorous. I've heard that the line can be onerous on weekends, but on a sunny weekday morning, I was able to go almost straight to the ordering counter and claim the sunniest outdoor patio table for myself.
Even though I'd perused the menu beforehand and thought I knew what I was going to order when I walked in, when I got to the counter I started to second-guess myself. Everything looked awesome. Blue corn waffles? Green chile cream sauce? Smoked salmon waffles? My choice of cow or goat caramel? Damn it, Aunt B, you've vaporlocked my brain with deliciousness! Luckily, I don't think you can make a bad choice at La Waffleria–Jason got the fried banana and browned butter bourbon sauce over buttermilk waffles with a honey latte, and I got their buttermilk waffles topped with port-infused cherries, sweetened goat cheese, and lavender whipped cream.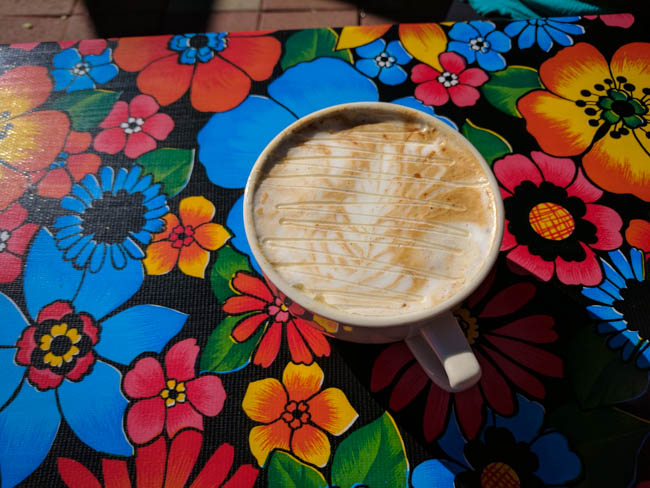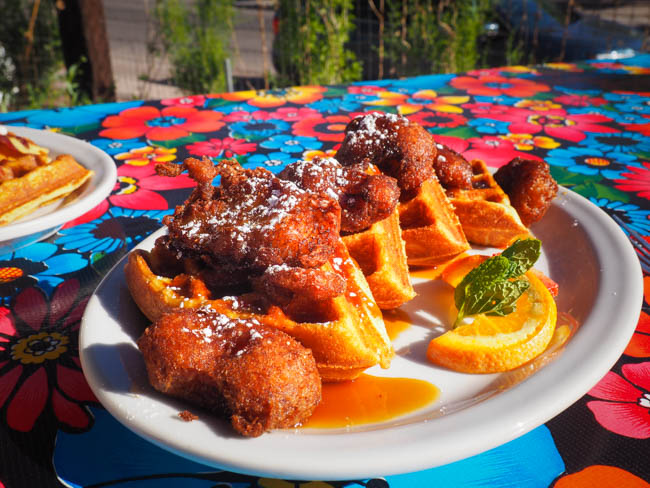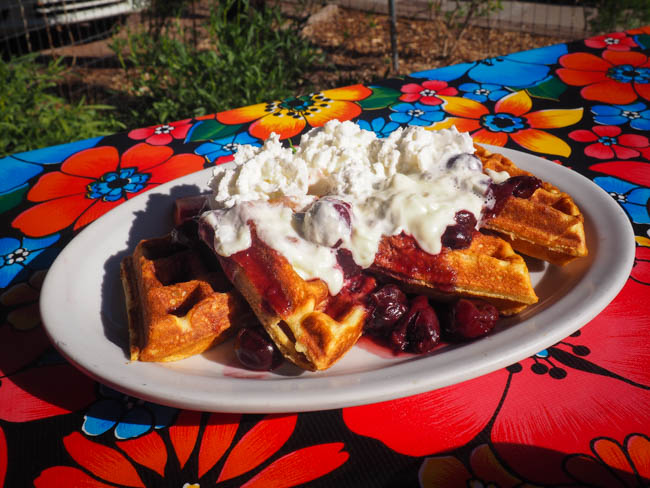 Daaaaamn! The waffles were perfect, able to hold up to the toppings without being too dense or tough. You could taste the lavender without it being overpowering, same with the port in the cherries, and the goat cheese was only slightly sweetened, keeping its creamy tang to keep the whole thing balanced. Jason's fried bananas and browned butter bourbon sauce were insanely good, as was his latte. Sweet fancy moses, everything was so delicious that I'd fly back to Albuquerque just for waffles. I'm not even kidding. Not when it comes to waffles.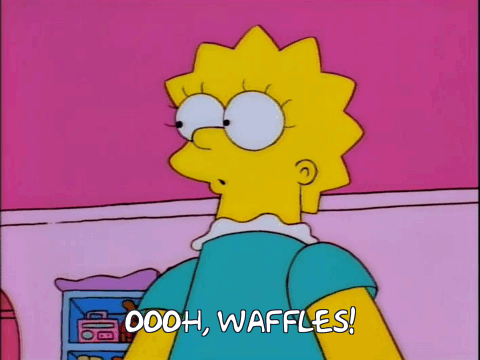 Save
Save
Save
Save
Save