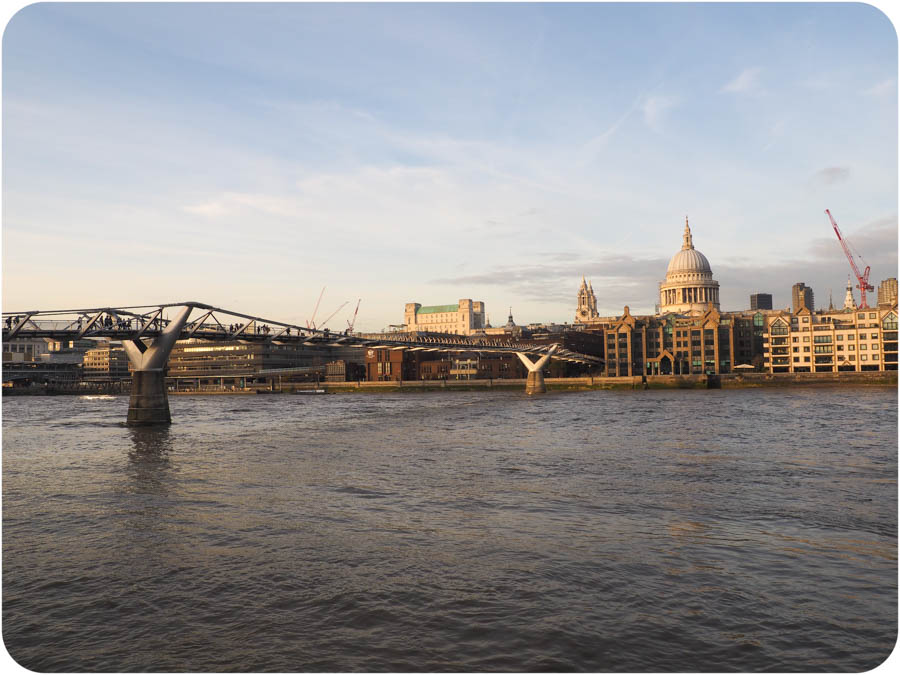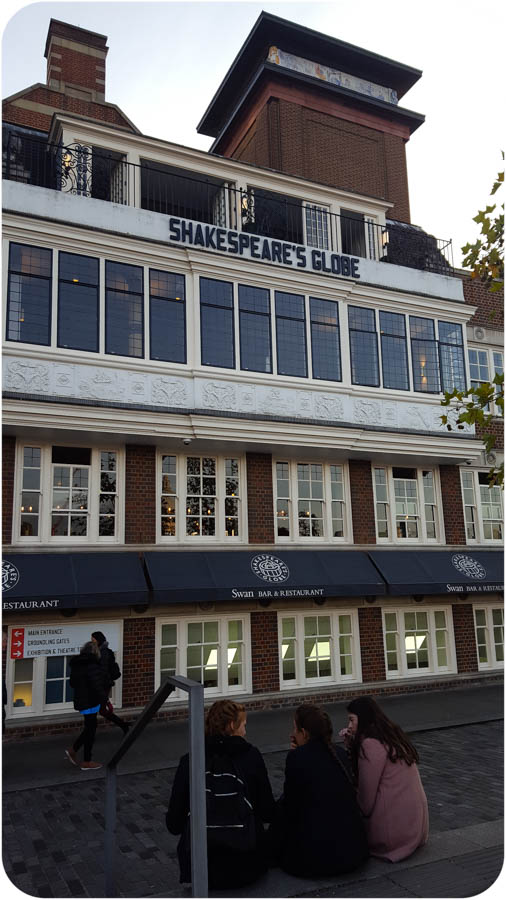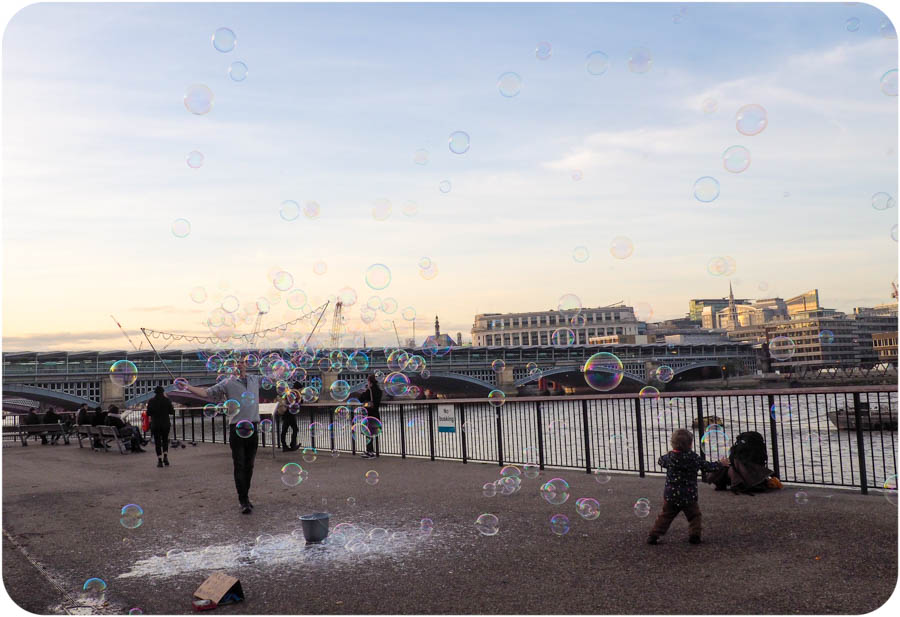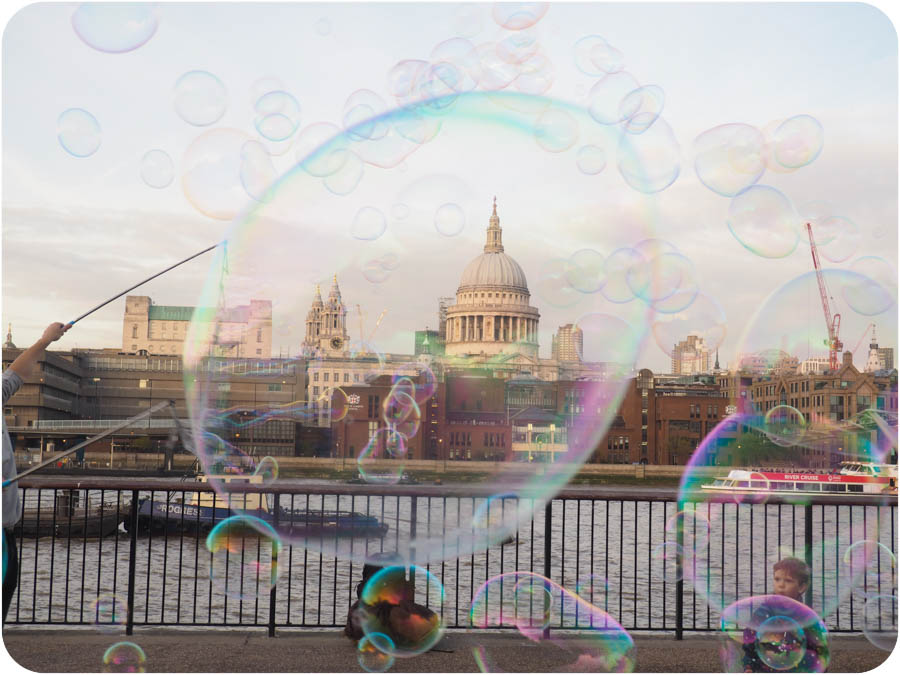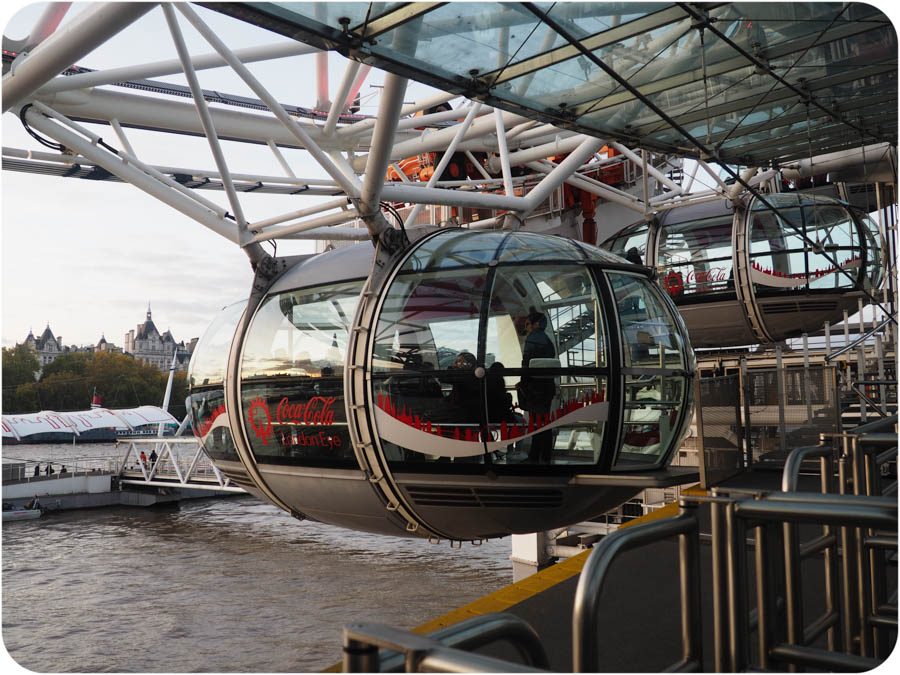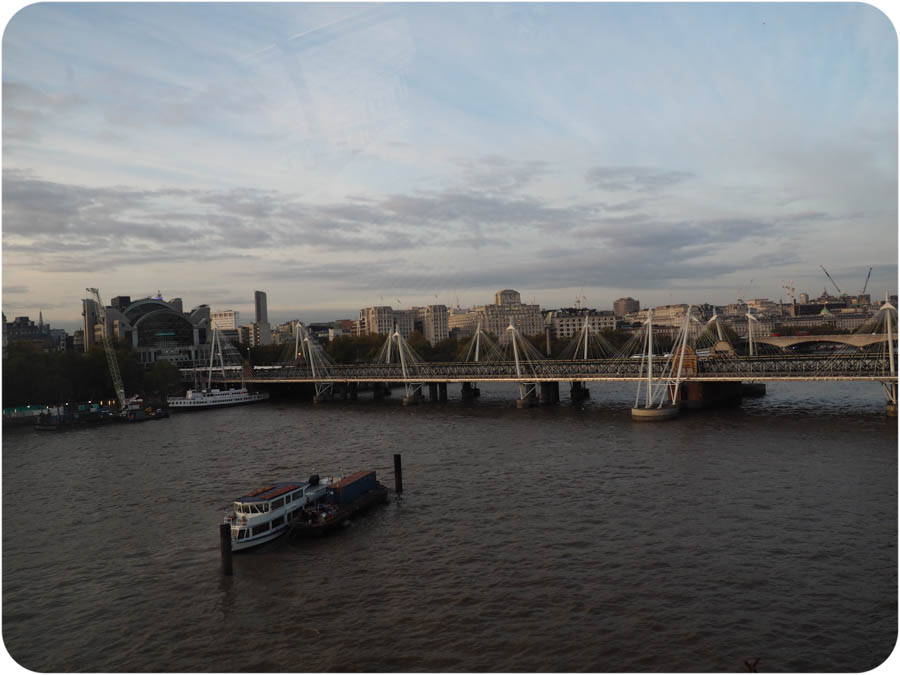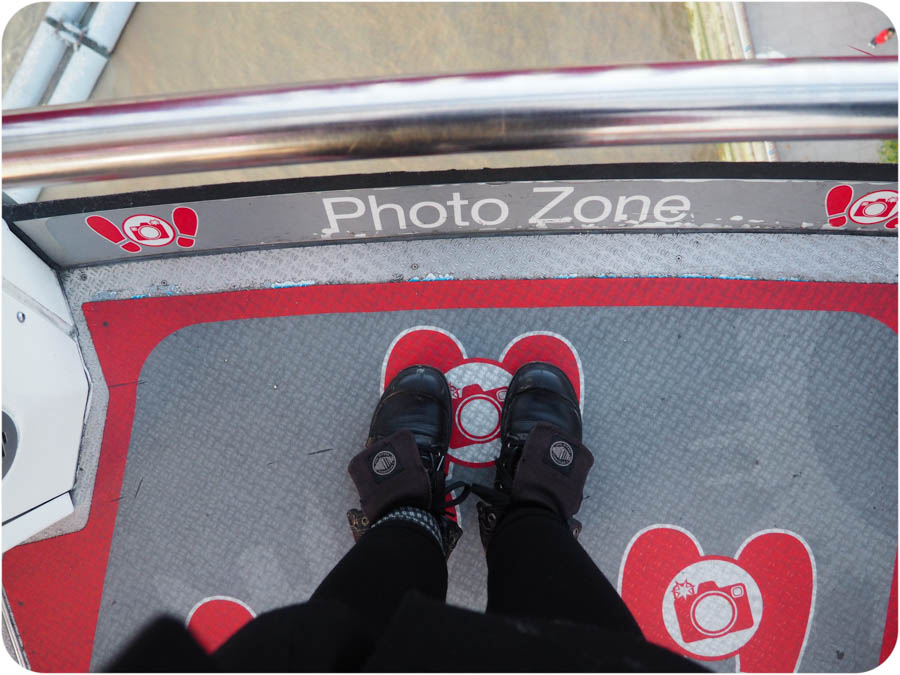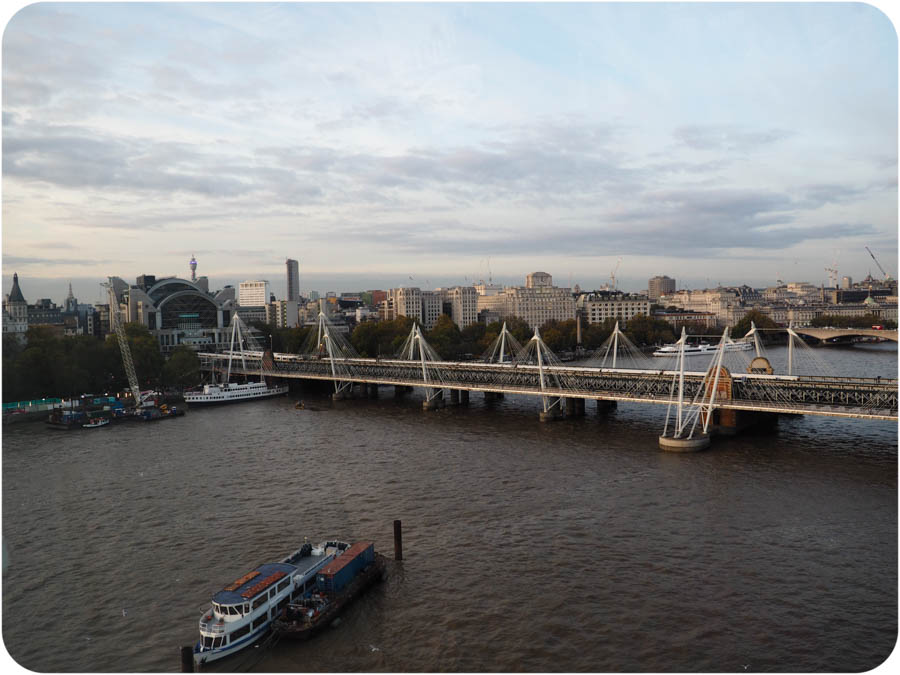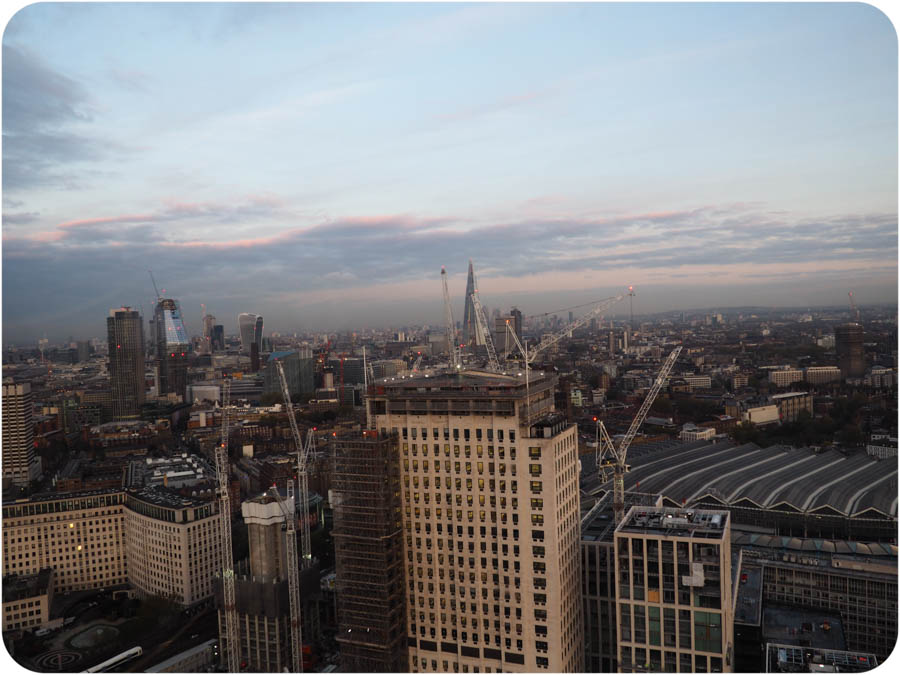 Hey, look, it's The Shard!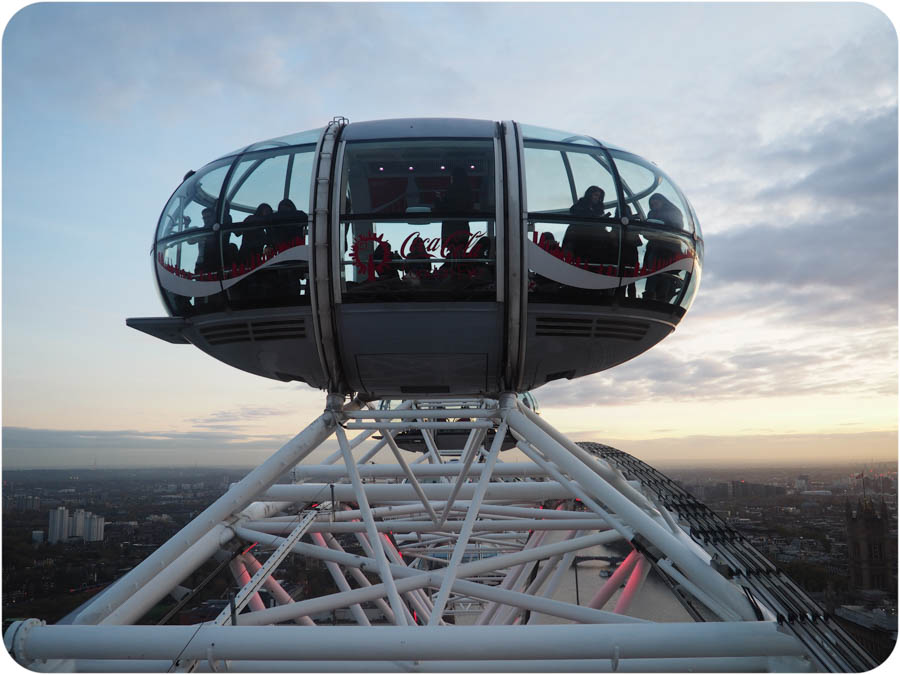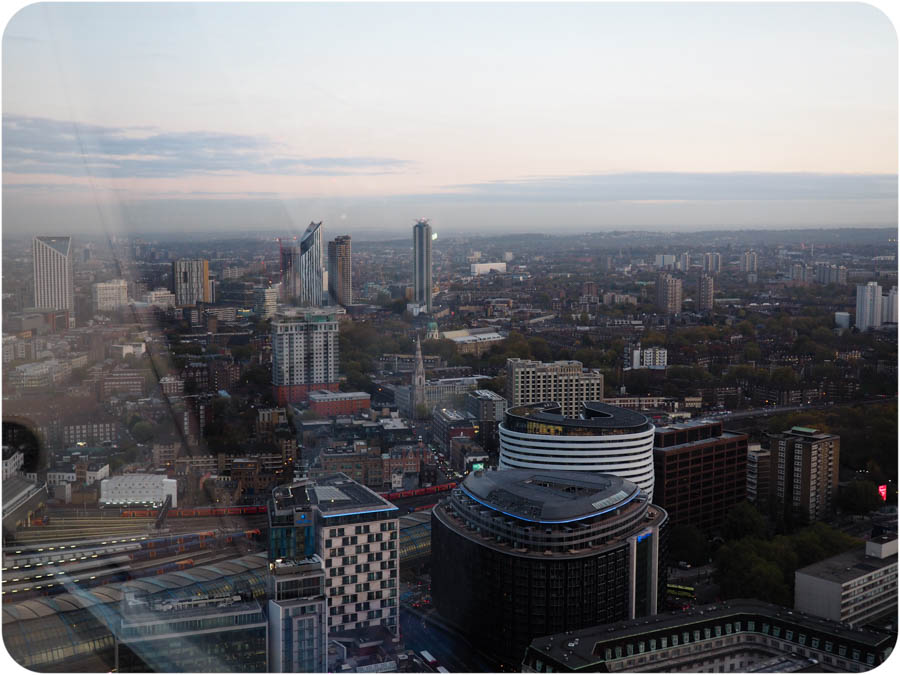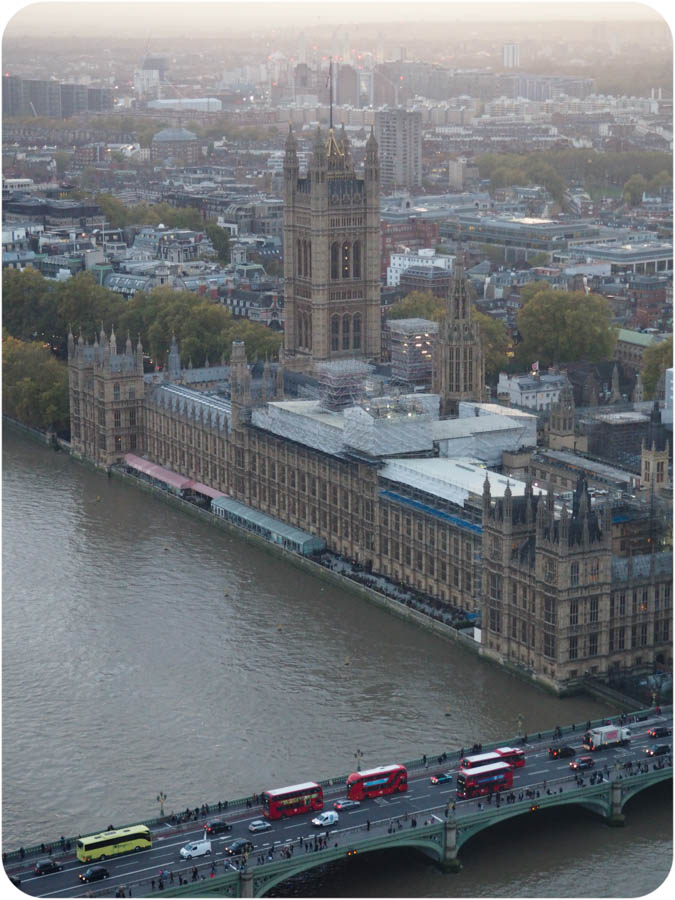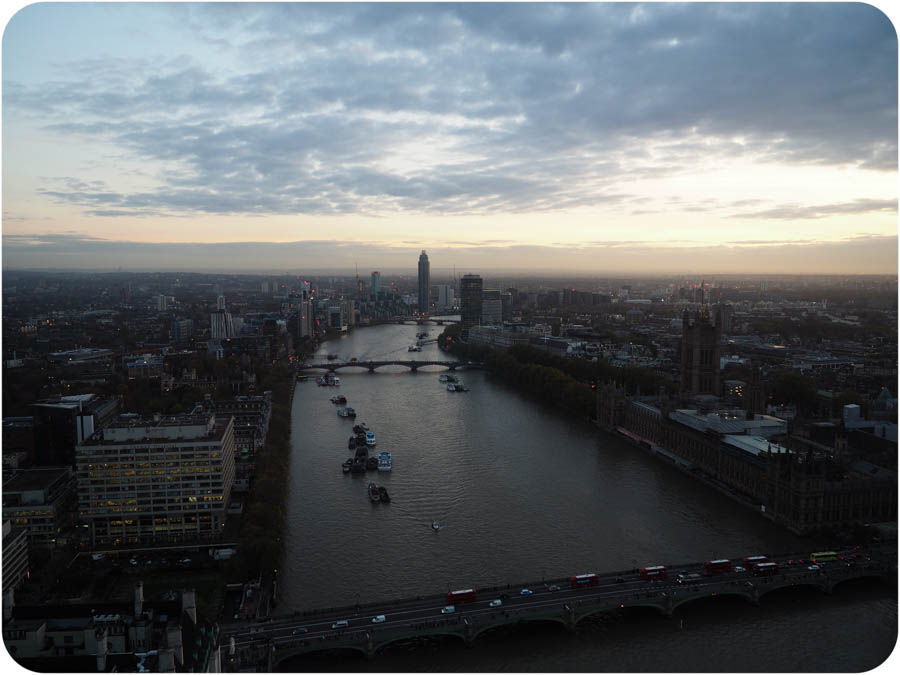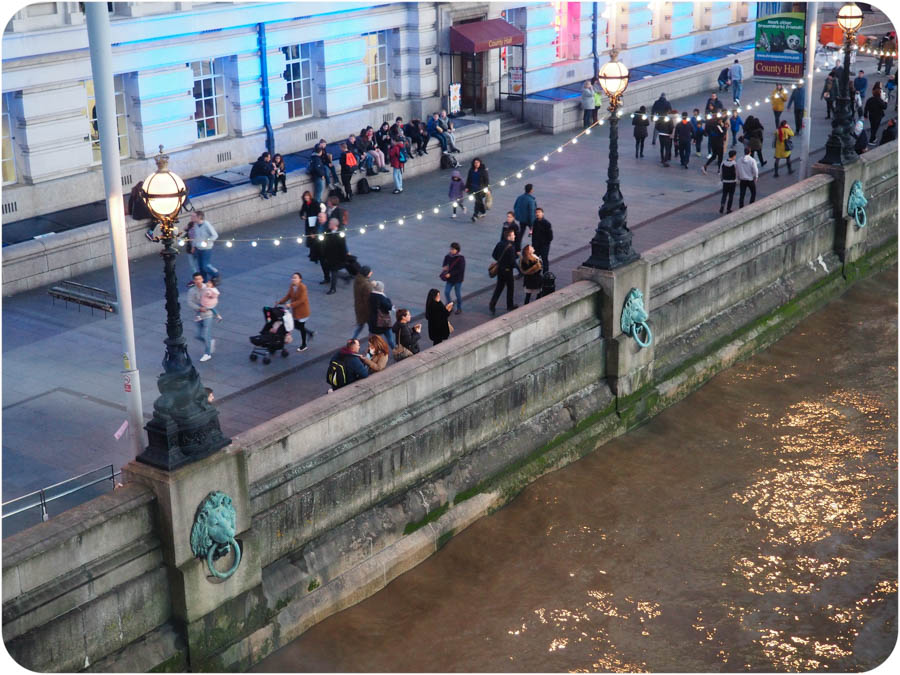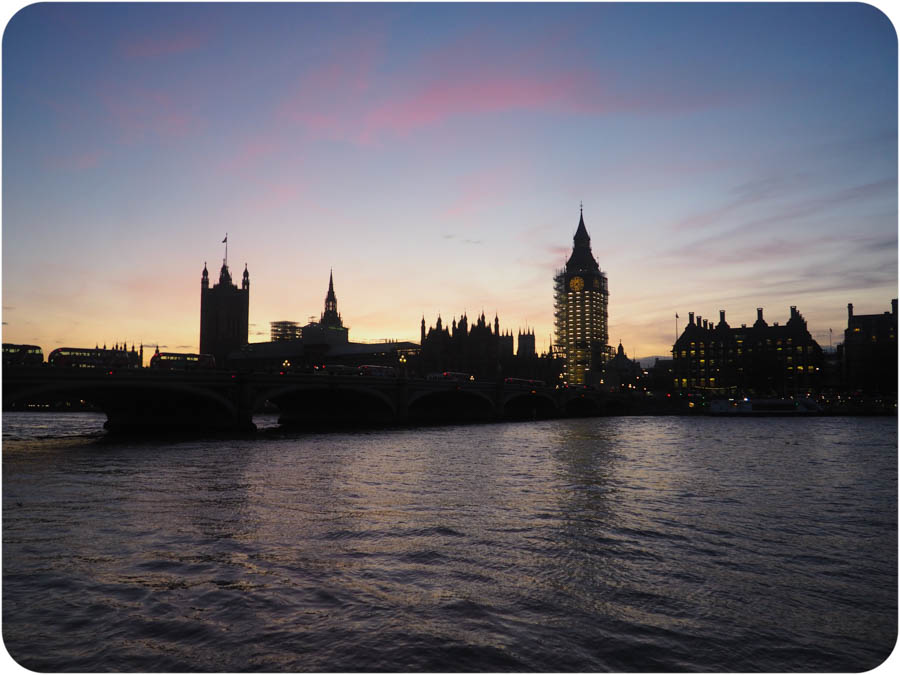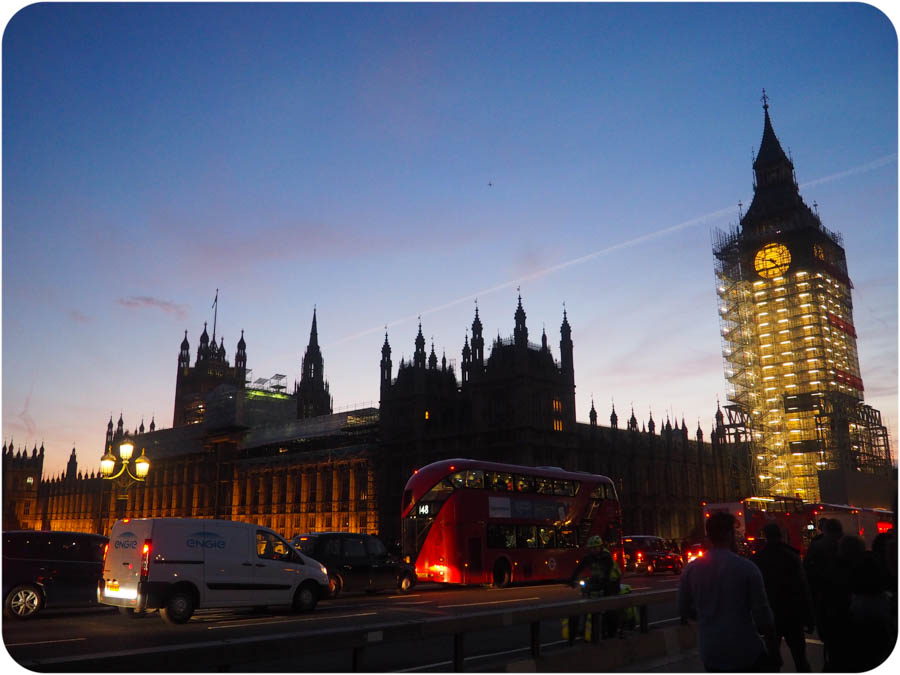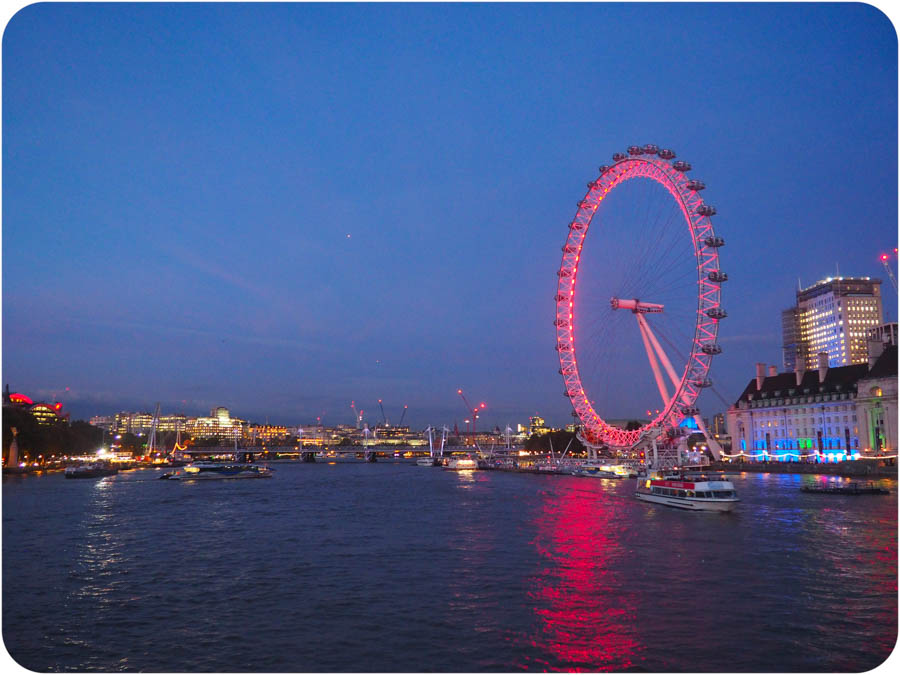 After our second visit to the Borough Market and stuffed full of perfect sandwich, we elected to take the Queen's Walk along the Thames toward the London Eye, aiming to arrive at the Eye near golden hour.  Along the way, Jason encountered his pal Paddington, and we hung out and watched a bubble busker for a while, his bubbles marginally obscuring the nearby "no busking" sign.
The London Eye is, of course, ridiculously overpriced (moreso if you elect for the fast pass option, which of course I did as I sensed the sun slipping away over the horizon) and an obvious tourist trap, but remains somehow utterly necessary nonetheless. It's thirty minutes of sweeping views of London and people being shuttled throughout it: boats chugging along the Thames, trains slithering down the tracks, double decker bus drivers leaning out to yell at someone blocking the lane, all while the light changes and the perspective changes and at one point I made some kids jump up and down in delight in an adjacent bubble because they were waving and I waved back. 
It was after crossing the Westminster bridge and walking up Victoria Street a ways to get a drink that I, thoughtful human being who is definitely not an inconsiderate turdperson, realized I'd completely forgotten that I'd arranged with a friend to meet them at a pub in the outskirts of Covent Garden, and that somehow, with traffic at a standstill and the tube lines packed full of commuters, it was easiest to hoof it there. Upon arrival at The Harp, I discovered that it, like most London pubs I'd encountered, had a total capacity of about twelve people, with, loosely, a thousand people inside. I'm exaggerating but really only a little. In my experience, British pubs make American taverns look positively cavernous. It was at this time that I, turdperson, tried to cancel said meeting through facebook messenger at the last minute because the thought of screaming back and forth while sweating through our coats sounded awful. My friend said no, turdperson, we will just find a more suitable pub, and while it took four tries, we eventually found our way into Bulldog Bar, which sits atop The Clarence. We ordered cheese and bread, drank beer and chatted. He couldn't believe that I'd not yet had a proper doner kebab, and after we parted I went on a bit of a mission for one and STILL haven't had one because at the point where I was pretty well done walking for the day lay a questionable Indian takeaway joint, so questionable takeaway it was. But as luck would have it, I've already purchased another round of cheap flights back to London so I will have another shot…and let's be real, this isn't going to be the last time I'll be back, either.