The Presbytere Museum is a study in contrasts, from the height of revelry to utter devastation, showcasing gobs of money being thrown around for fun and how the poorest suffered during one of the bleakest periods in New Orleans history. You see, the upper floor is dedicated to the krewes and history of Mardi Gras balls and parades, while the lower floor is dedicated to the destruction and horrors of Hurricane Katrina.
From the moment I stepped into the first room, I was overcome with emotion. Watching the news, reading about it online, I still had no concept of just how powerful the storm was. I still don't, not really. But I do understand it better than I used to. When you're exhausted from hearing something on the news, you can just turn it off and walk away. There is no turning this off. It's staring you in the face. It's a garage door that was spraypainted with a message about a dead dog–a beloved pet that the owner would find a way to return and bury. It's a teddy bear that was so  coated in mud and silt that you wonder how it could have ever been soft, a child's cherished possession. Your decision to walk away here is more meaningful, deliberate. Can you close off the sound of the wind whipping in the next room, ignore the 1600 bottles hanging from the ceiling representing the people who died in the floods and the hands of the first responders reaching out to help?
Ten years later, New Orleans is still struggling to recover from Katrina. I know, you got tired of hearing about it. There's always more tragedy somewhere. A new worthy cause. There's too much pain in the world for us to try and bear, much less comprehend it all. But if you can, spare a thought today for the people who didn't make it out. For the people who did and lost everything and had no home and no family to come back to. For the people who tried to start anew somewhere else and were treated like second-class citizens because of their 'refugee' status, in their own country. For the people who came back and who are working hard to rebuild their homes and their lives. And help them if you can.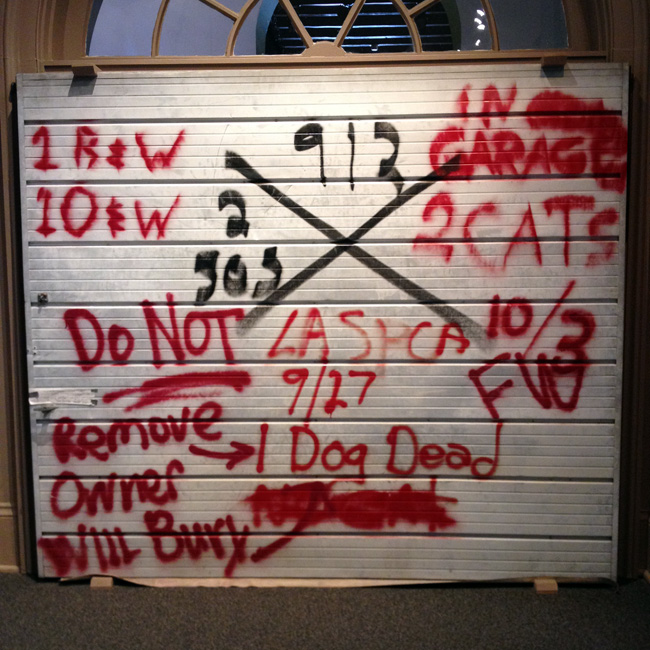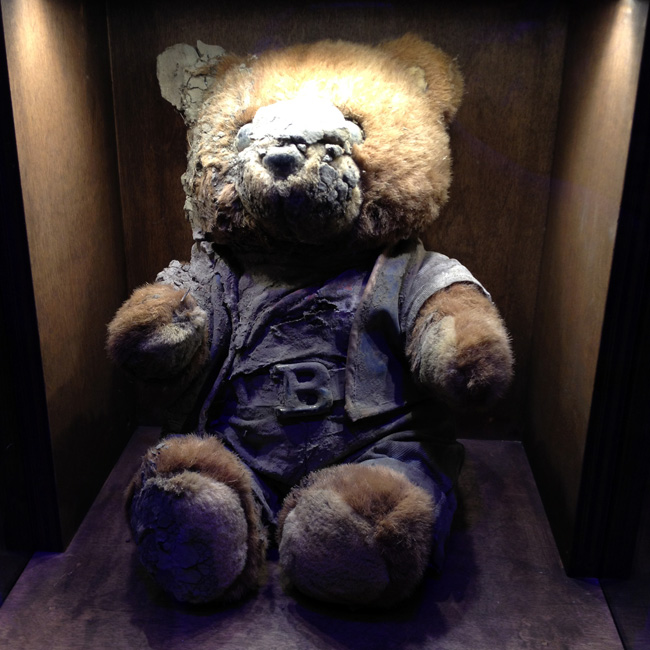 One of the ways New Orleans is recovering from Katrina is via tourism, and there's no greater draw for tourists to their city than Mardi Gras. Mardi Gras, a French Catholic tradition, was first (simply) observed in the New Orleans area in 1699 (though obviously celebrated elsewhere before that time, it did not originate in New Orleans). The first recorded Mardi Gras parade in New Orleans was held in 1837, and the celebration has grown significantly in scope since then, with more than 40 parades running through the city over the course of the event, each headed by a different krewe.
What is a krewe? It's an association of people who pay membership dues in order to put on these grand events, and membership is determined by the krewes themselves–some limiting their members to relatives of previous members, and some are open to all who can afford to pay. Membership fees also vary wildly, depending on how sizeable and elaborate their parties and parade are. Each krewe hosts their own parade, decides their own theme, pays for everything associated with having a parade, from floats to costumes to throws. It's my understanding that the only way to be in a Mardi Gras parade is to be a member of a krewe. Me? I want to roll with the Krewe of Barkus, mainly to be part of a dog gang and have a solid excuse to think about puppy costumes all day long.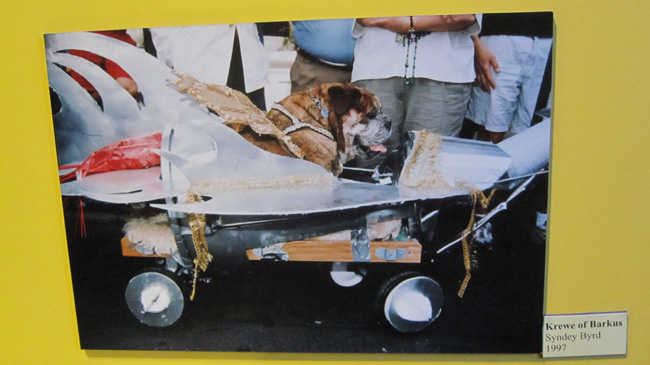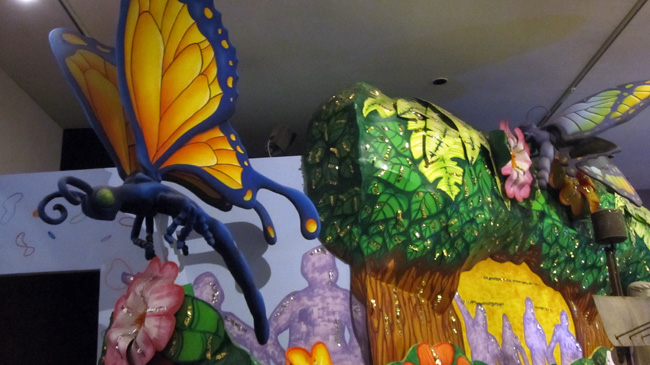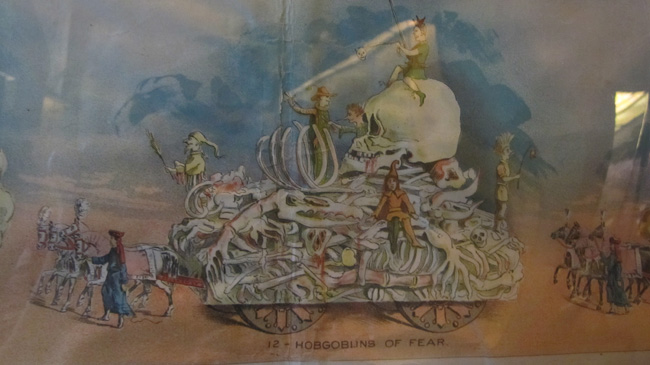 From the Mistick Krewe of Comus parade bulletin of 1891–their parade theme was Demonology and all their floats were badass, with badass names. Hobgoblins of Fear, Vampires of War, and the one my friends and I would've ridden on, the Harpies of Remorse.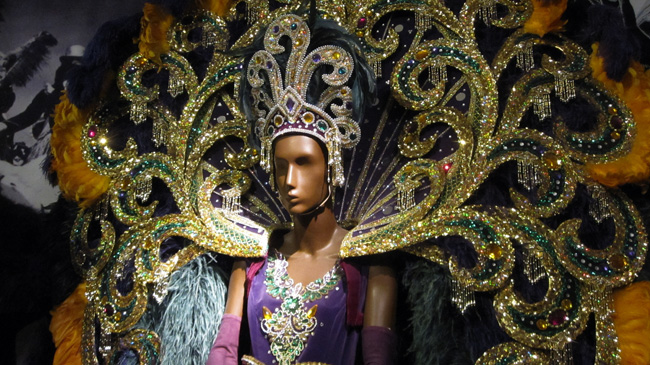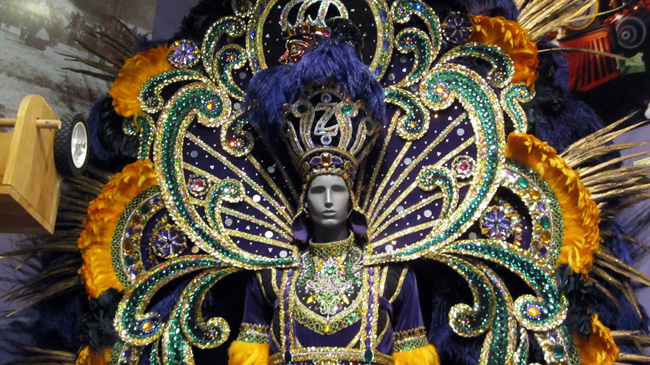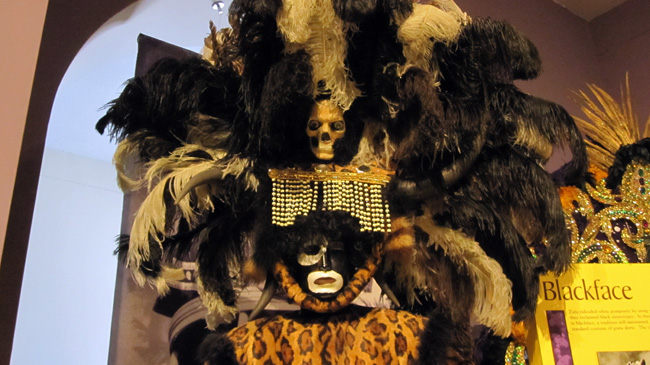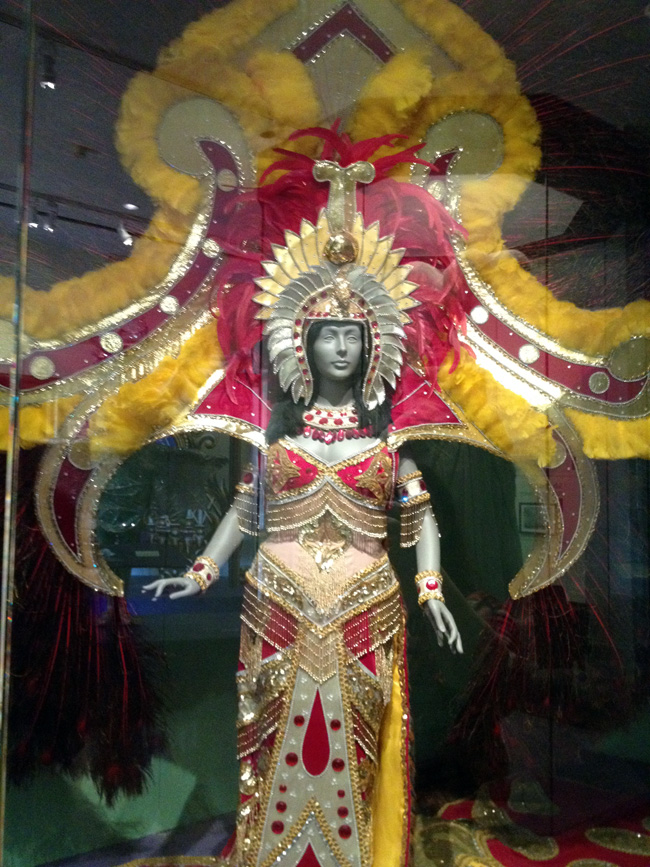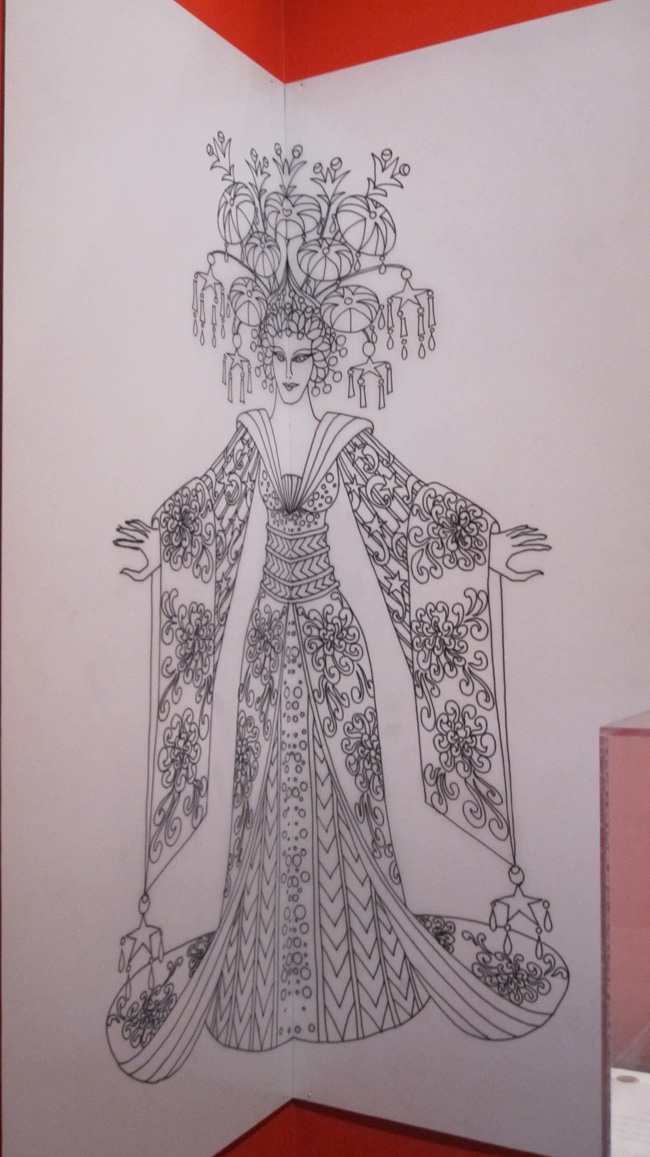 A mardi gras costume design sketch. I think a bunch of these would make a rad coloring book.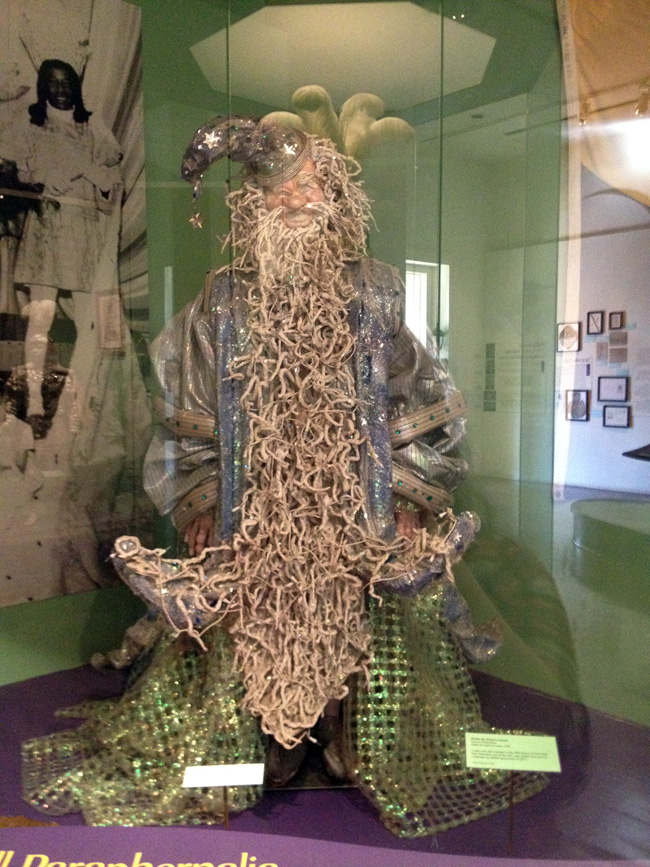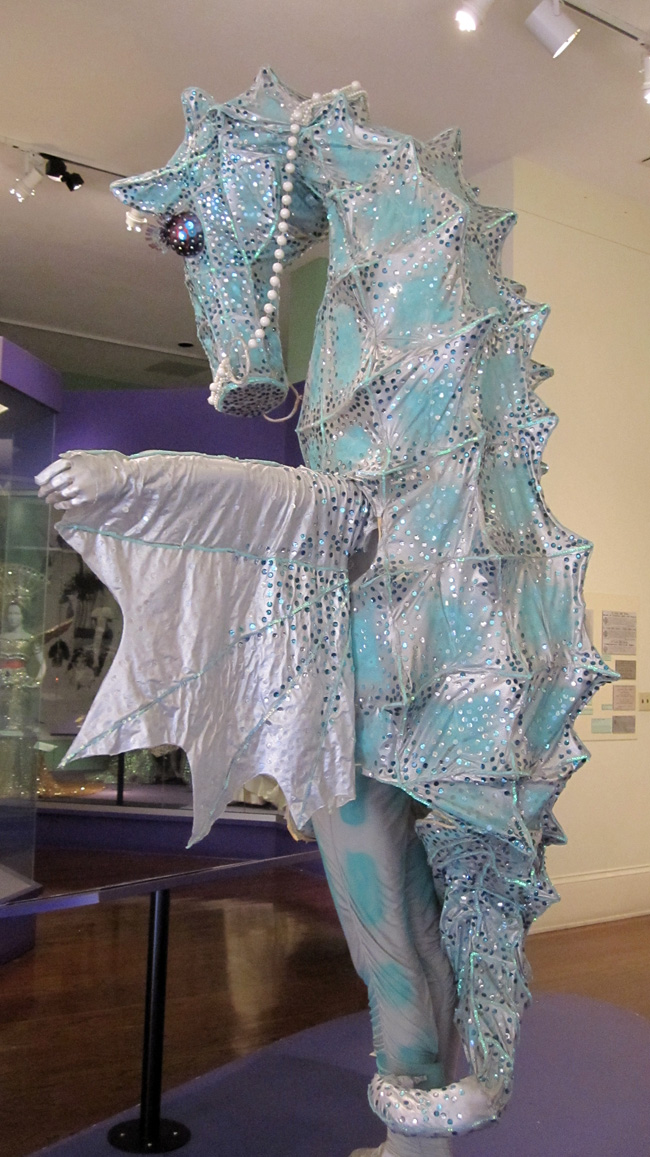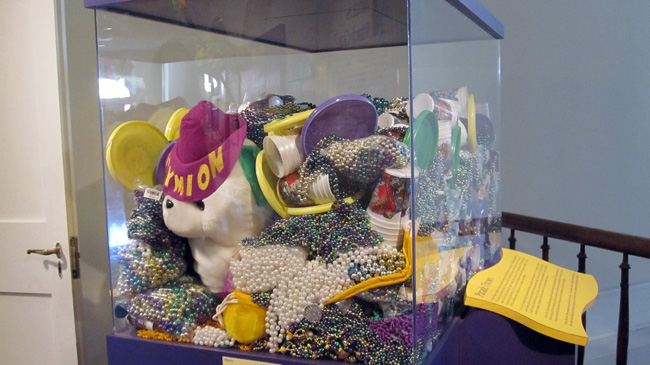 The average amount of parade throws for one person on one float.
Mardi Gras parades are the public celebrations for all to enjoy. Mardi Gras balls are highly exclusive social events, with elaborate invitations, fancy favors bestowed at the end of each dance by krewe members (some of which are so large and ungainly that they're later mailed to the recipient's home), a king and queen complete with crowns, wands, and jewelry so bedazzled they'd make Miss America weep with envy, and a strictly formal dress code. Such a thing would never fly in Seattle, where utilikilts are considered semi-formal. What I'm saying is, I am both super bummed that I have never been invited to a party like this and at the same time, I completely understand why no one with taste would ever invite me to a party like this.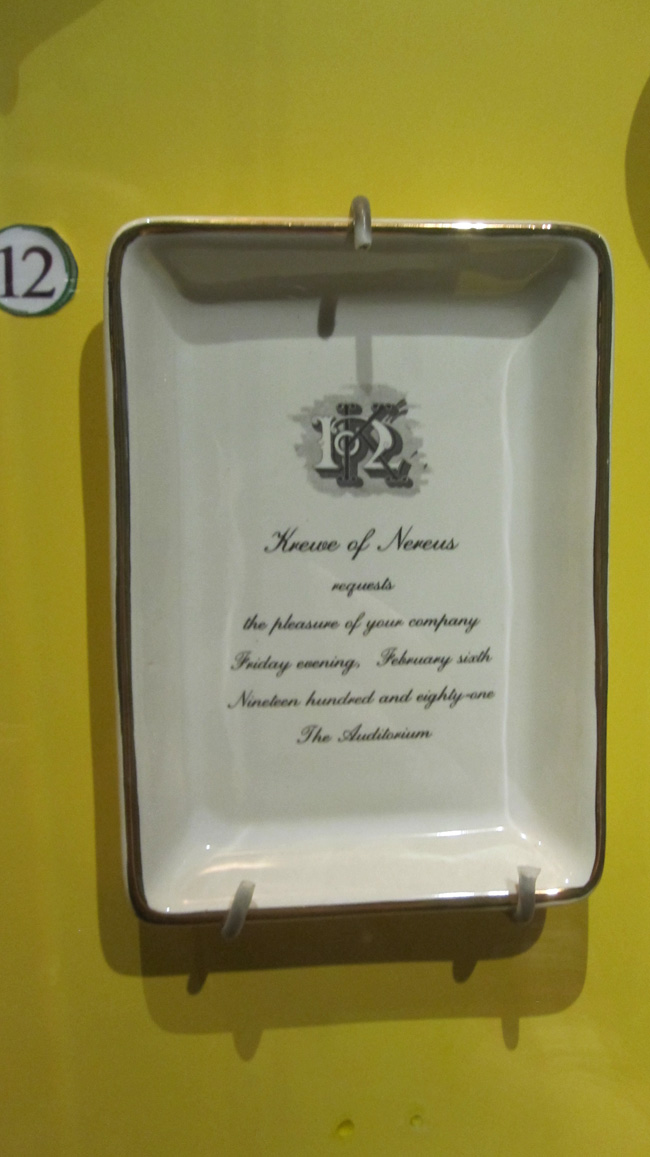 If you give me a piece of gilded china as an invitation to your party, you can be guaranteed of my attendance. I could be having dinner with the President that day and I'd be like "sorry, bro, can we reschedule? I've got a truly baller party to attend." Once I told him about the china invitation, he'd understand.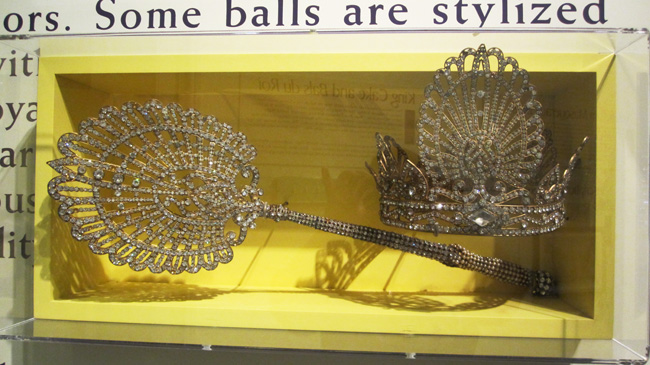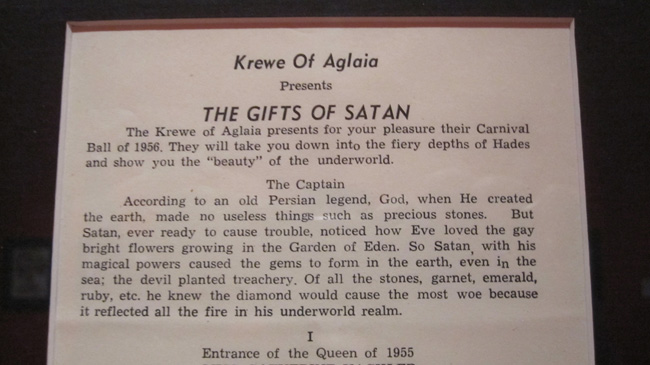 Literally no reason to post this other than the name "The Gifts of Satan" makes me laugh every time I read it.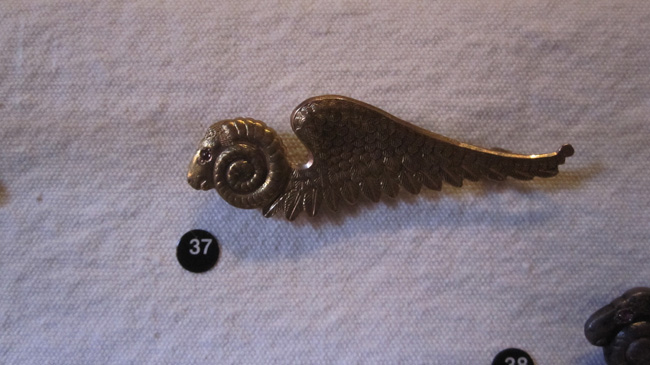 Thank you for the pleasure of this dance, here is an elaborate jeweled pin as a lovely parting gift.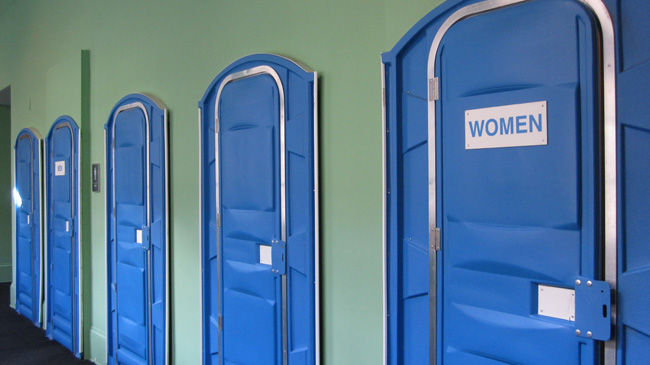 Also no reason to post these bathrooms other than they made me laugh.
New Orleans is a city that has known adversity and finds a way to party anyway, to celebrate life in a big way, to see a period of fasting ahead and say "fuck it, we're going to eat and drink and party until we can hold no more", a city that rolls with the punches and comes back bigger, stronger, and more vibrant. They're still coming back from this last punch. But they are coming back.