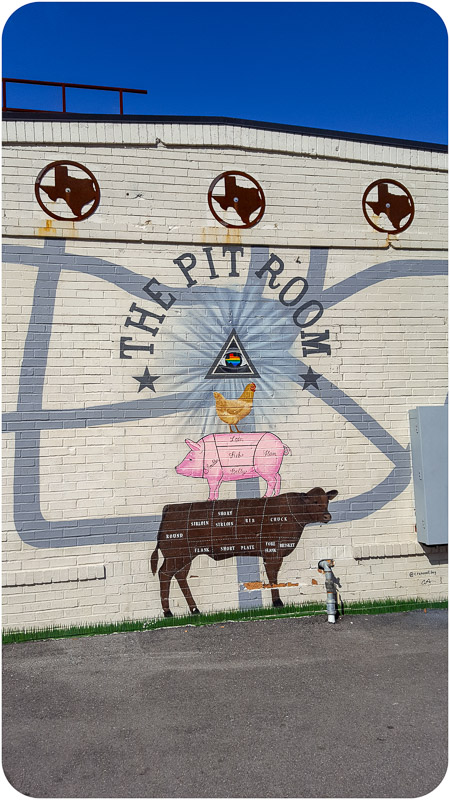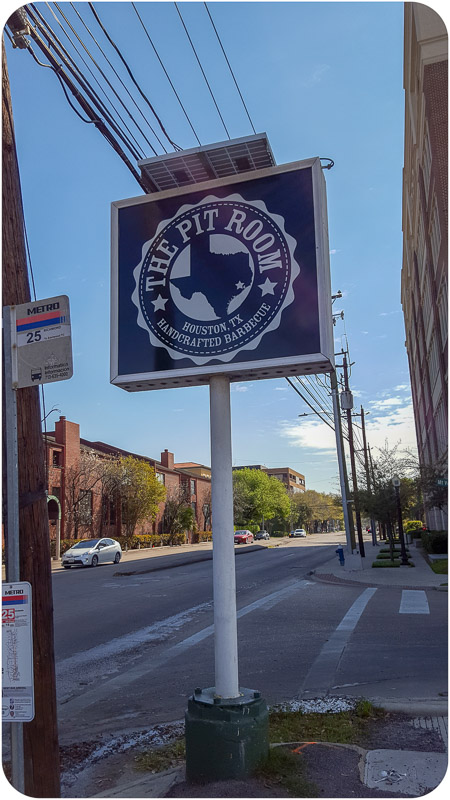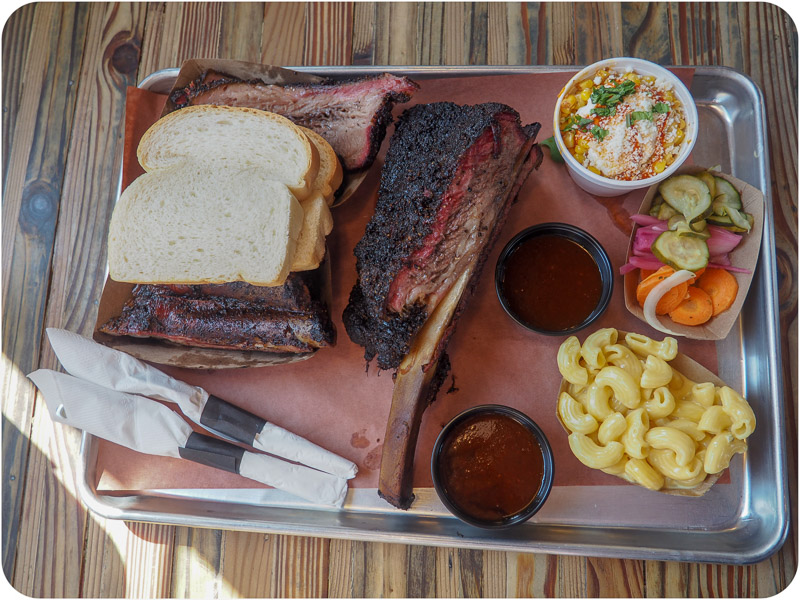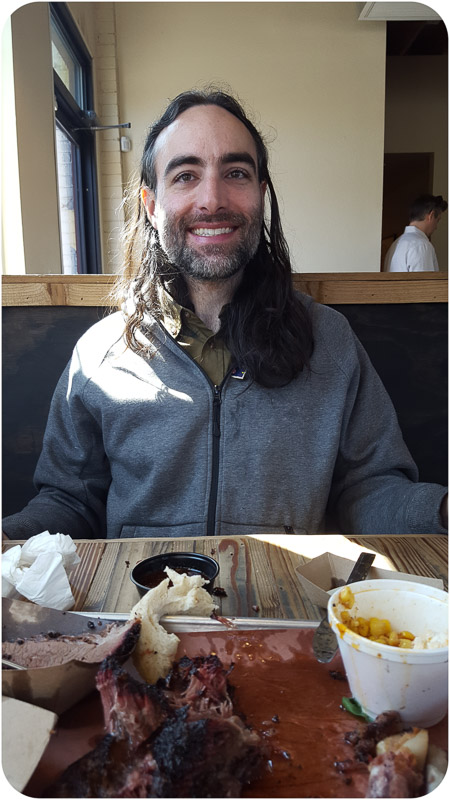 We made a cardinal error attempting to go to The Pit Room in Houston for the first time in the evening–they were sold out of everything except sausages and chopped pork, because that's what happens at BBQ restaurants: you have to arrive early enough in the day to get what you want before it sells out or you get the dregs of everyone's last choices. So we went to Jinya Ramen for dinner and resolved to be back first thing in the morning for some world class barbeque. 
I am not even kidding: we were the first people through the door in the morning and though there was not a line, there should have been, because this was the best barbeque I've ever eaten in my life. We ordered a beef rib, pork ribs, brisket, elote, and mac & cheese. Of them all, the mac and cheese was the weakest component, coming off as rather bland. Everything else was the best in its class, so delicious that at one point it felt like my soul left my body because there was no room for it in there with all of that BBQ based joy I was feeling from head to toe. 
The beef rib alone was a cool $30, and it was enormous, like something Fred Flintstone would eat, a slab of meat baaaaaaaarely attached to a prehistoric bone, heavily crusted with a beautiful bark. It was so meltingly tender that you could just pull bites off with a fork, and it was rich and juicy with a peppery bite. The brisket was incredibly tender and flavorful, and the pork ribs were perfection: toothy but tender, not so soft that they fell off the bone immediately, but pulled clean with a light amount of pressure. None of the meats needed any of the provided cups of tangy BBQ sauce, but it was a delicious extra.
Also perfect were the elote: charred streetcorn, served in a cup* and fully dressed with mayo, cojita, cilantro, and chile powder. The heat of the corn melts the mayo, softens the cheese, and turns into a smoky, crunchy, creamy delight with a bit of brightness. 
And then there was the pickle bar. The Pit Room is the first BBQ restaurant I've visited to have a full complimentary pickle bar, stocked with all kinds of pickled veg and salsas with varying levels of heat. These briny, tangy, spicy bites made all the difference, because the acids cleanse the palate of the meat's richness which makes every bite of barbequed meat like the first, best bite. 
We laid waste to that tray, friends. They have an entire selection of desserts at The Pit Room that I had no room in my pit for, but I wouldn't have done anything differently. After I got home, I sent The Pit Room an email begging for their elote recipe, but no dice. It's fine, in the intervening time I've learned to make a pretty solid elote myself. Now all I need to do is learn to smoke a perfect beef rib and I'll never have to go to Houston again.
*My understanding is that they are esquites when served in a cup, not elote, but I'm calling 'em by the name on the menu.