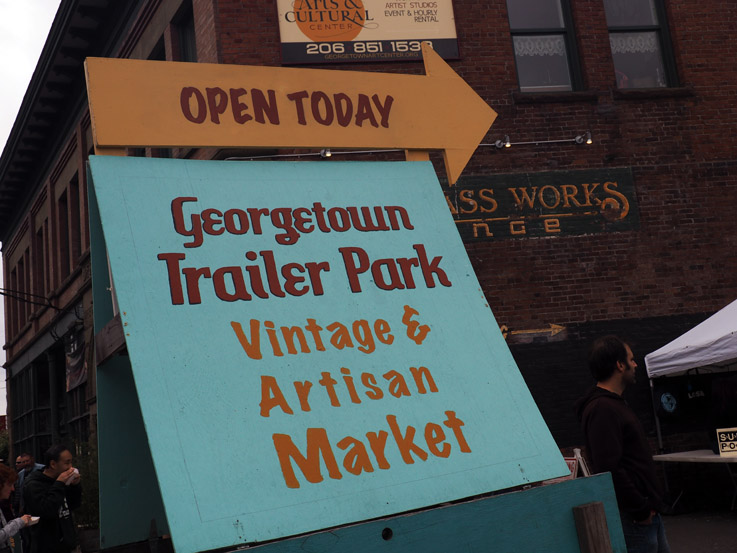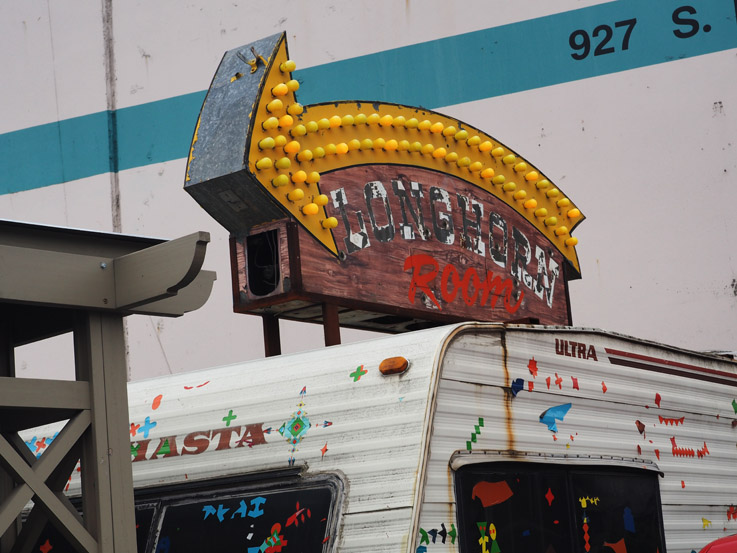 This year, June has been glorious. Sunny, warm, dry, and gorgeous, which is generally not the case–summer usually starts in the Pacific Northwest on the fifth of July. A few years ago during a more typical summer, I tried to grow some tomatoes in my garden from a start, and the plant never got any bigger, grew about three tomatoes the size of walnuts, and just plain gave up. You could practically see it slumping in depression. This year, thanks to a lengthy run of gorgeous May and June days, my tomato plants are already enormous and it looks like I'm going to have to invest in a pressure canner so I can enjoy tomato sauce from garden tomatoes year 'round. 
Of course that lovely weather trend would end just in time for the Georgetown Carnival. Thankfully, the rain held off for most of the day, but the forecast was so grim that I almost didn't attend. Georgetown is rapidly turning into the new cool, artsy, Seattle neighborhood, and the Georgetown Carnival exemplifies that by having a number of stations that allow you to create, express yourself, and interact, while making the event itself free to all comers. They don't just have vendor booths with as-seen-on-TV stuff like the Puyallup Fair, they have an Oddmall. They don't just offer live music, they have an entire stage dedicated to sideshow performers. Instead of the same tired food vendors with their bland corndogs and dry popcorn, all of the restaurants and bars down the length of the Carnival are open for business, and they have the best of the best food trucks set up shop along the street as well.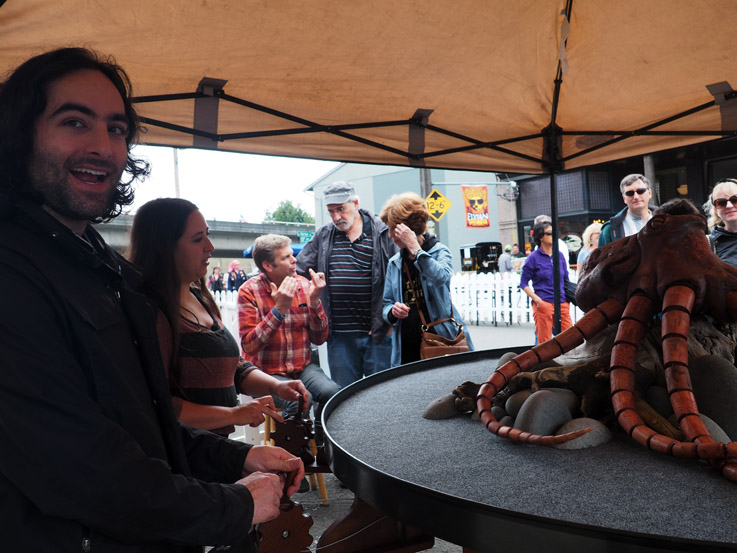 The first thing we saw was a wooden octopus that could have its tentacles manipulated by controls set around the outside of the table. There was a baseball on the table as well, and supposedly if everyone works together, they can use the tentacles to move the baseball around the table. There was no such cooperation while I was watching, and I myself aided and abetted some wild tentacle flailing. Now I really, really want one of these for my house.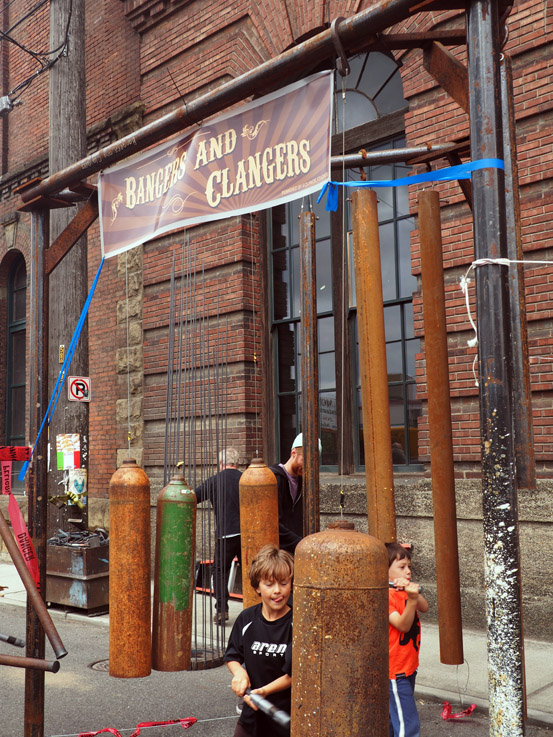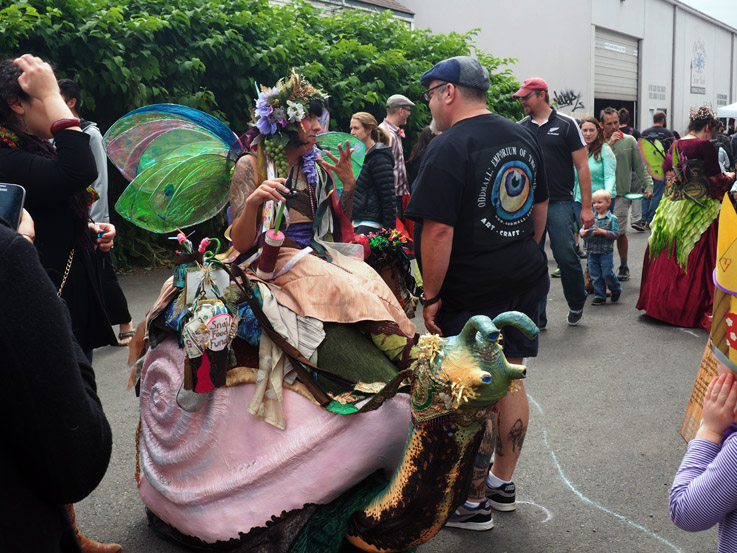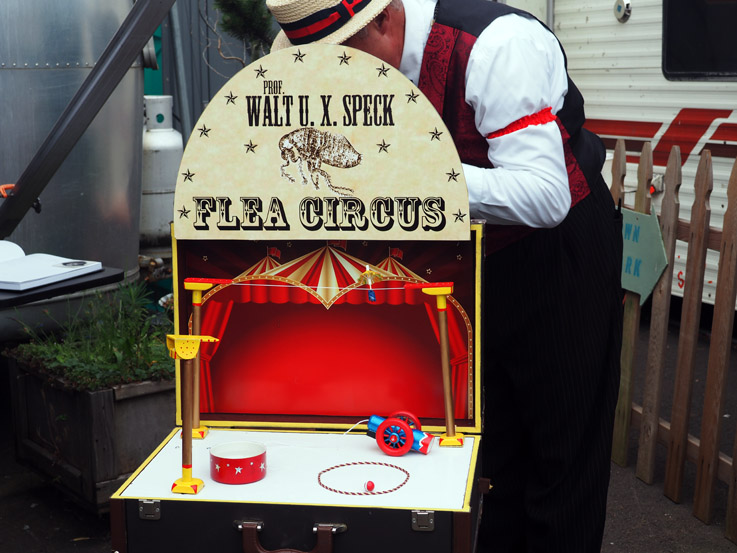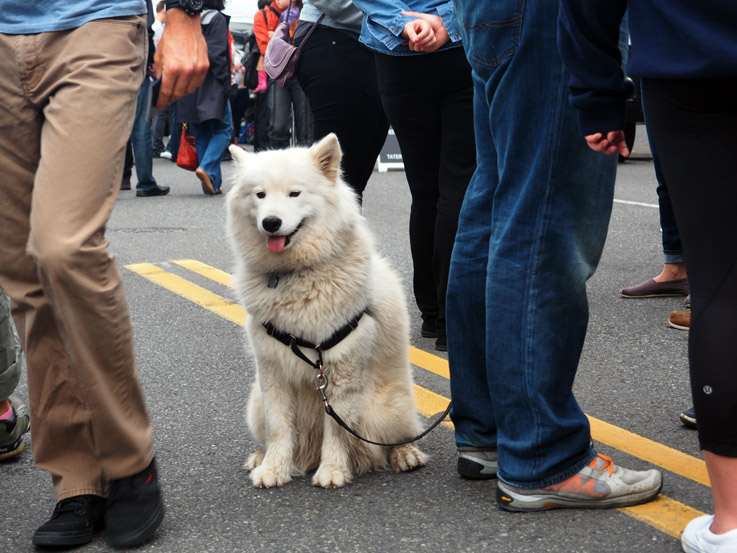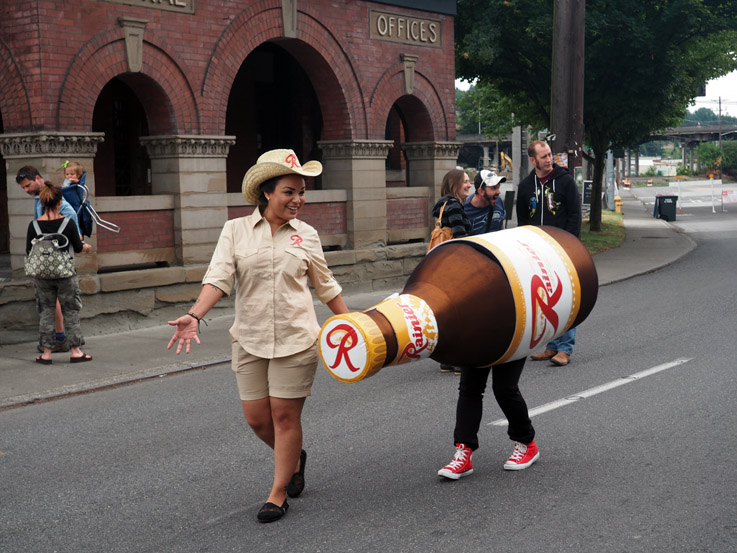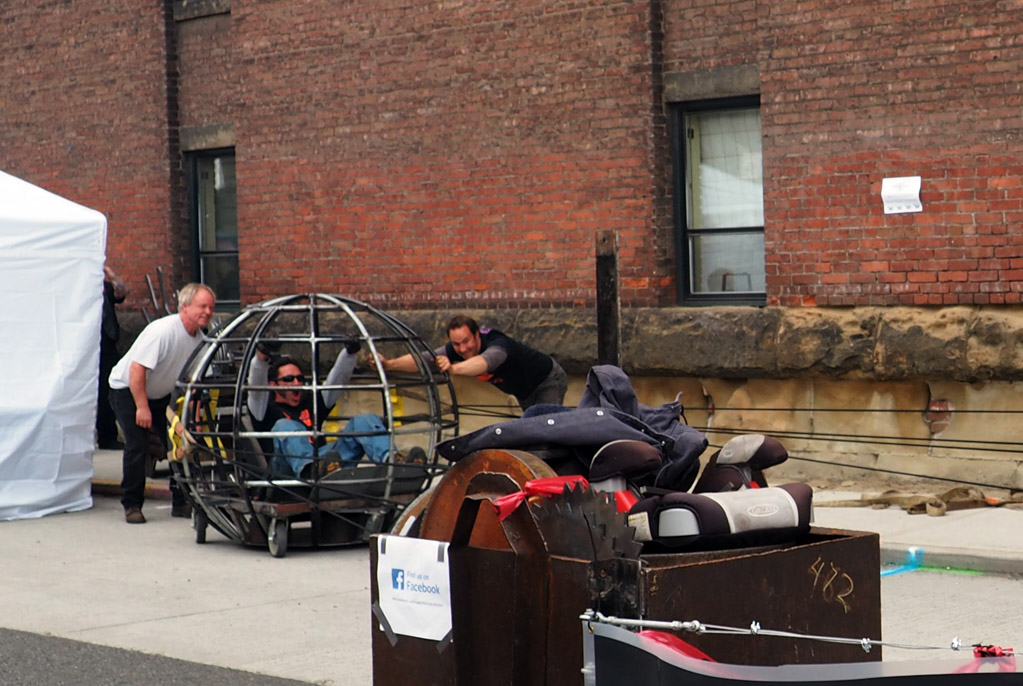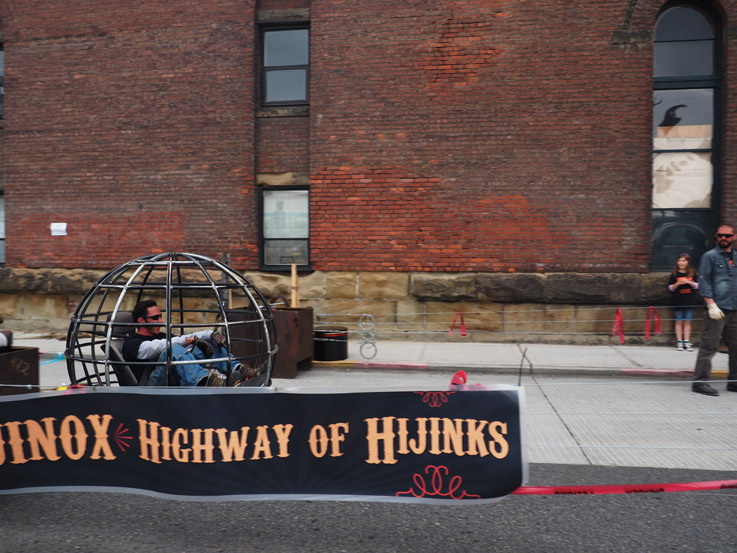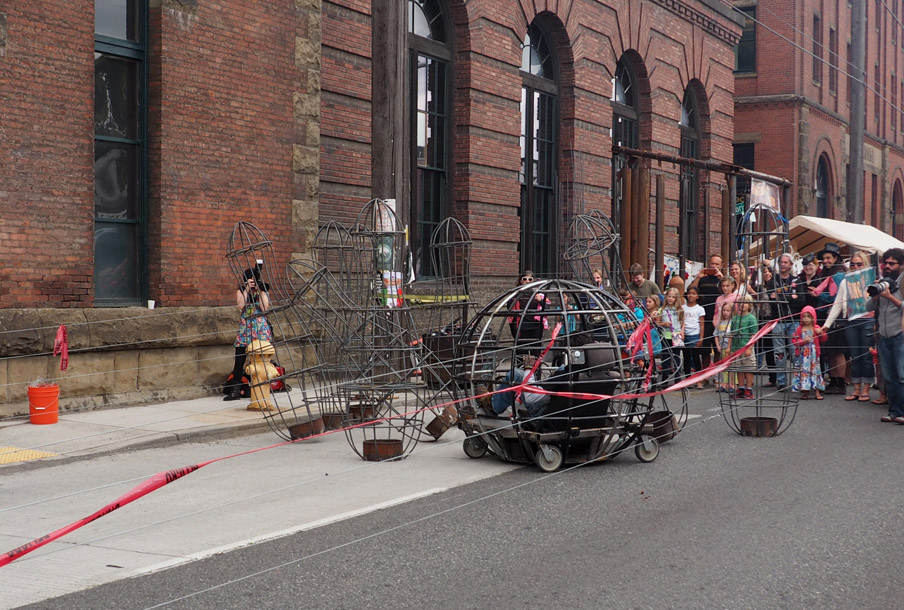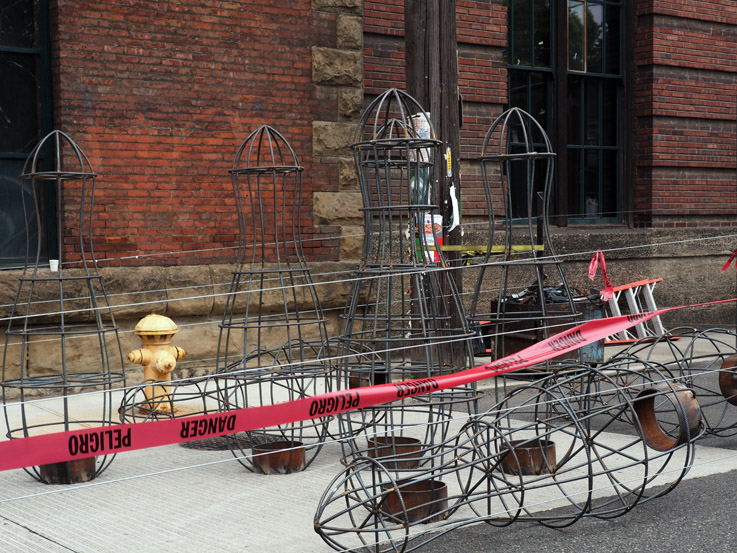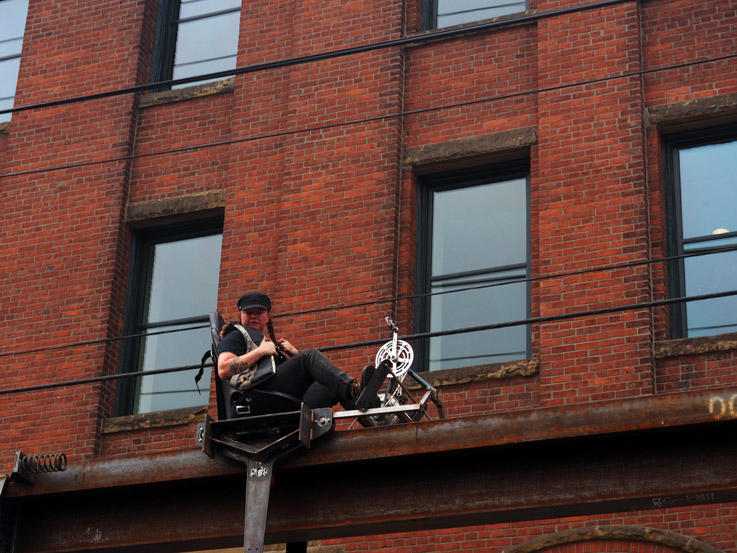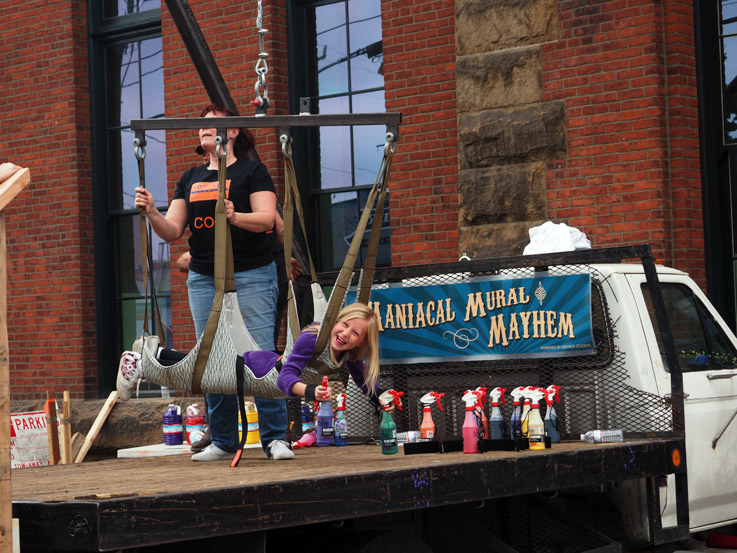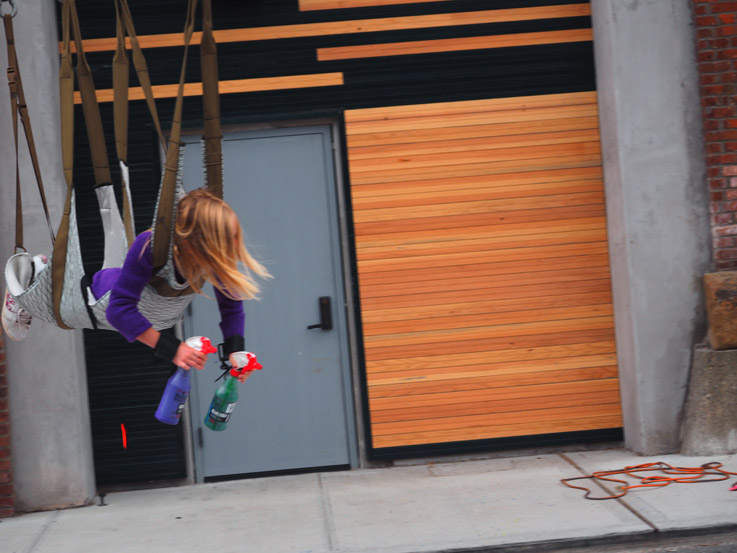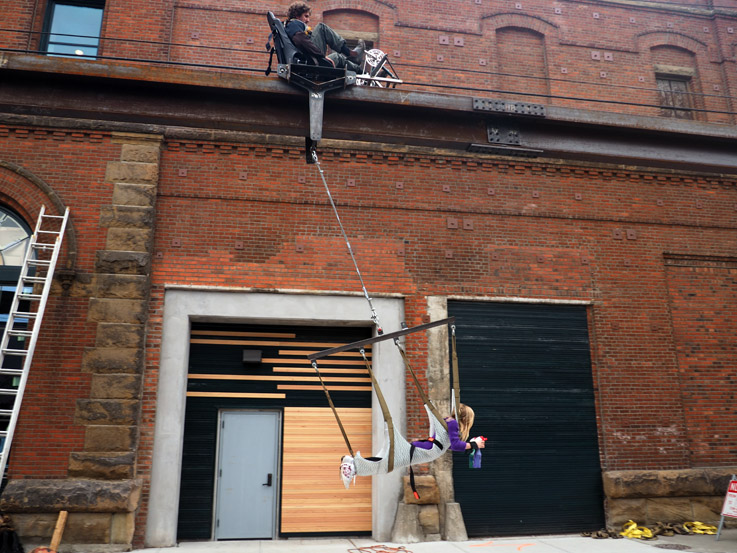 One of my friends is part of the sideshow group Wreckless Freeks, and that's how I came to hear about the Georgetown Carnival in the first place, but the announcement of the addition of power tool races made it imperative that I attend.  The combination of those three words gave them a heady potency. Power tool races. Just thinking them in conjunction releases a rush of endorphins in my brain. I thought that the power tool races would involve a couple of orbital sanders jittering their way across a table. Something uncoordinated, unprofessional, but fun. What I got was even better than what I expected. Far from watching a few power tools shimmy and shake, the goal of these power tool races was to take ordinary power tools and electric appliances and turn them into drag racers, using their mechanical advantages to propel them down the track. A track that included jumps. Anyone is welcome to build a racer as long as they're willing to follow a few guidelines, namely involving width. Everything else is open to interpretation, and they have a number of hefty trophies to vie for, including a sparklepony trophy for the racer that's deemed "pretty but useless".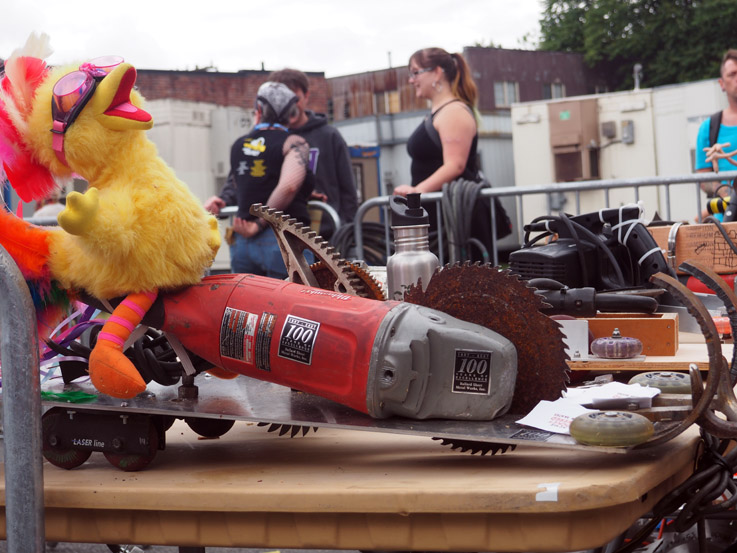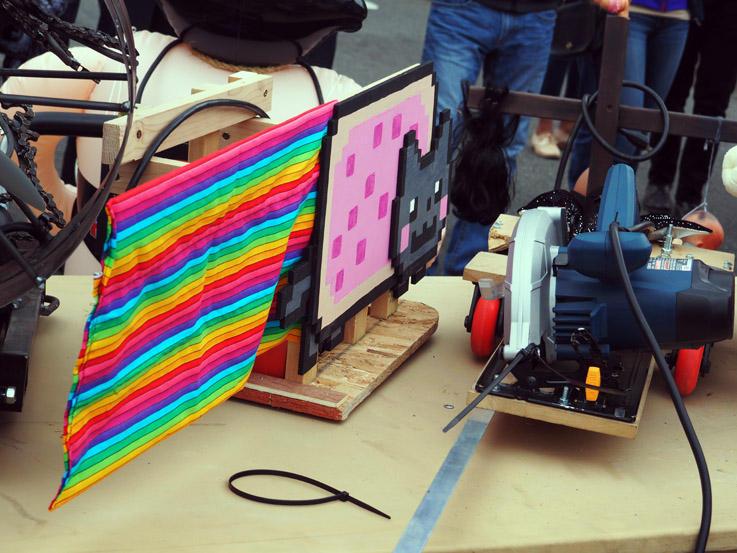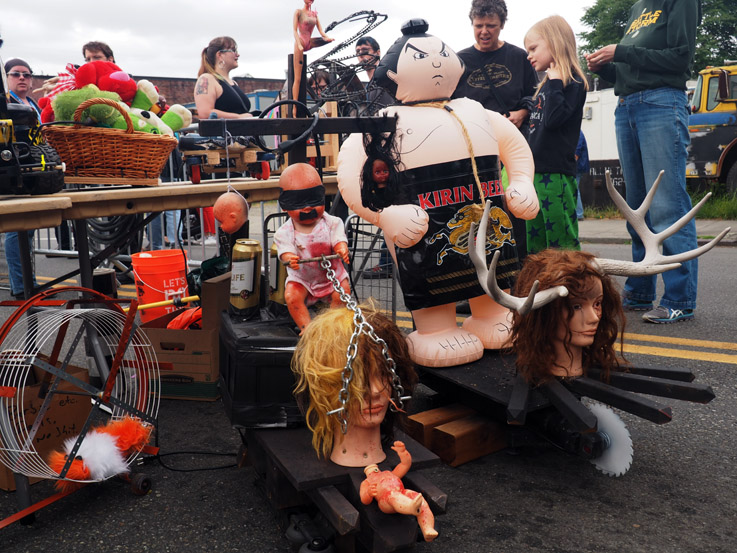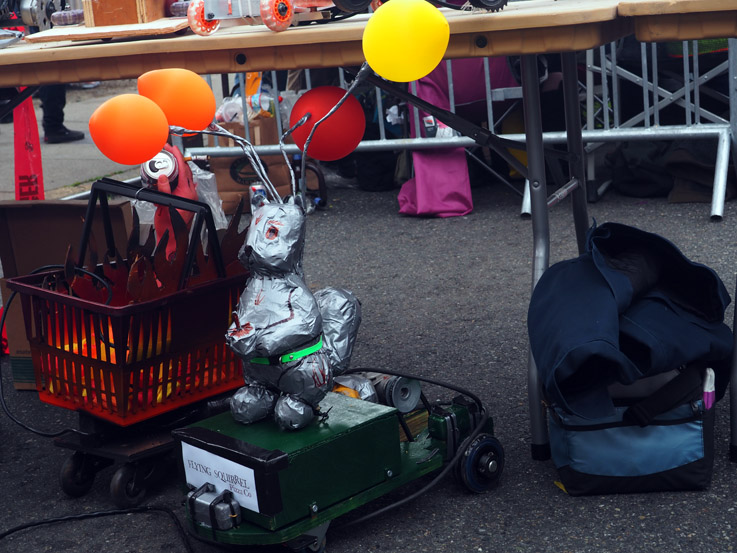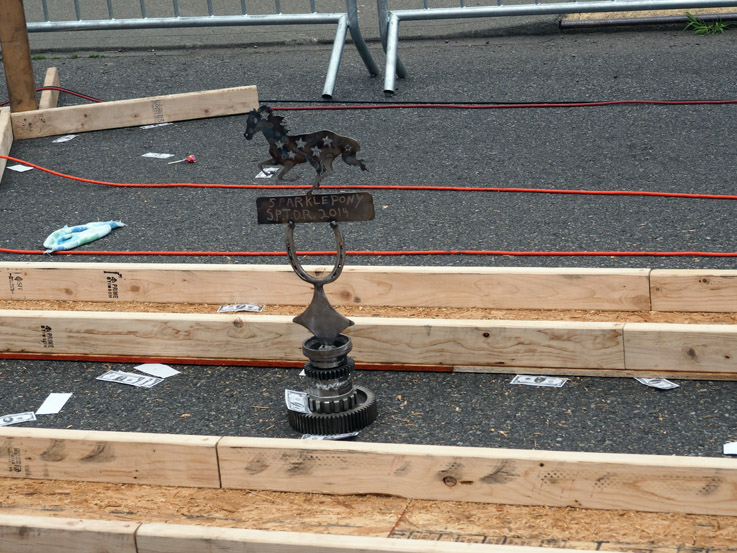 As far as the races themselves went, I made certain to stake out a good viewing spot early as it's otherwise my destiny to have a wall of tall men blocking my view. Little did I know that they had a bunch of inside guys for that job, so the half hour that I parked myself by the fence was essentially wasted. I mean, I get it. They want good photographers with good gear on the front lines getting good shots, but it was essentially a giant "screw you" to the audience who ALSO wanted to see the races, who came out to support them, who are the people they're putting on the show to please. It's even more awkward to have these guys come and block my view and then have one of them hand me a piece of paper asking to share the photos I take to their pool. I'd probably go again, but this soured my experience more than a little. At the very least, they should be clear about where inside photographers are going to be stationed so people have an opportunity to work around them and find a spot in the audience from which they CAN see the thing that they came to see.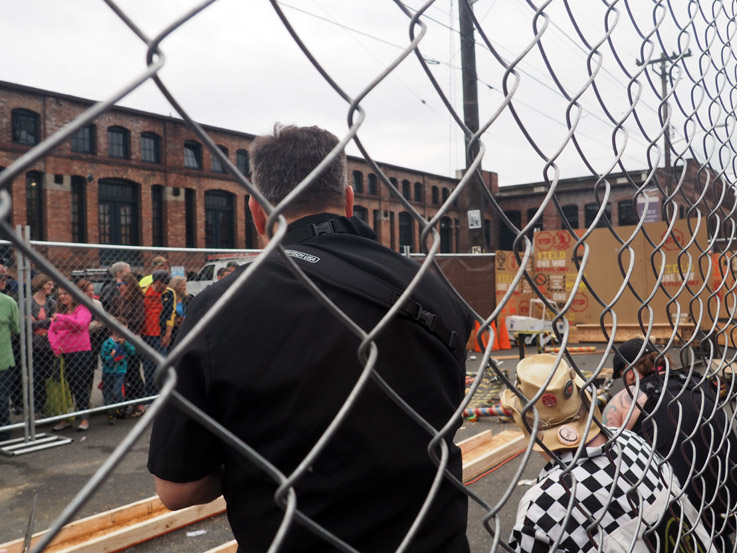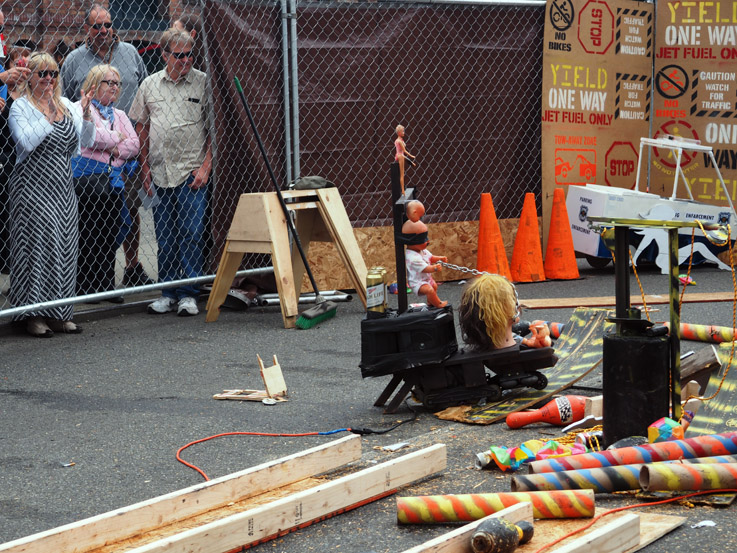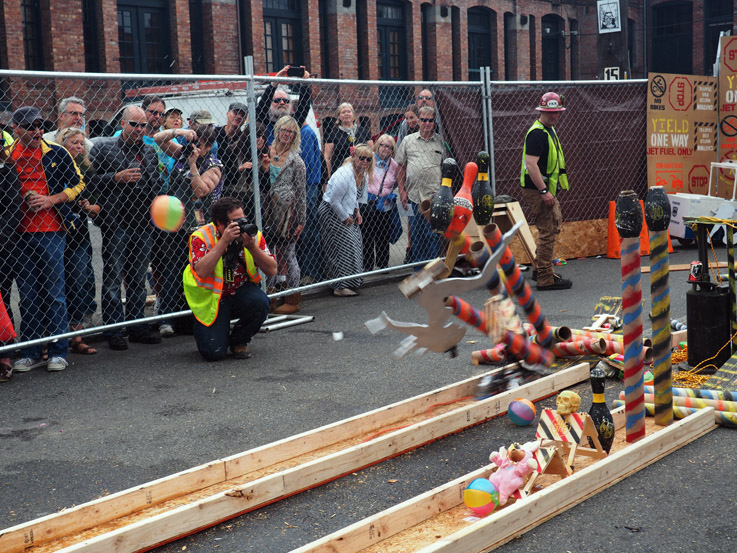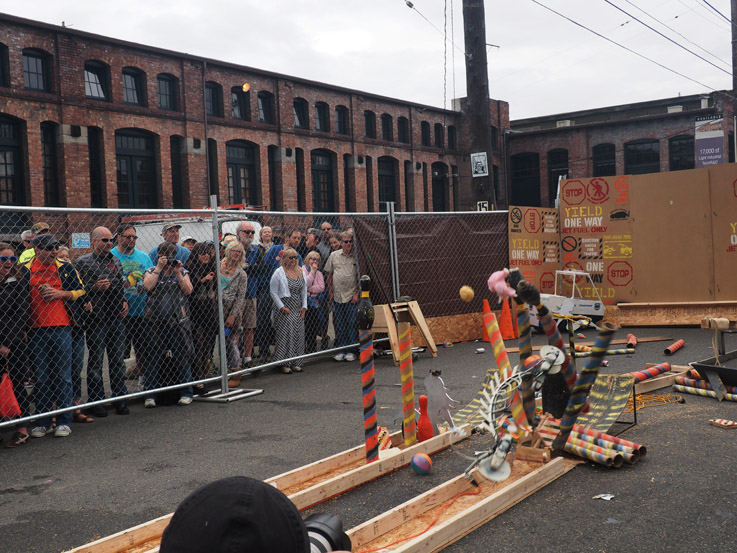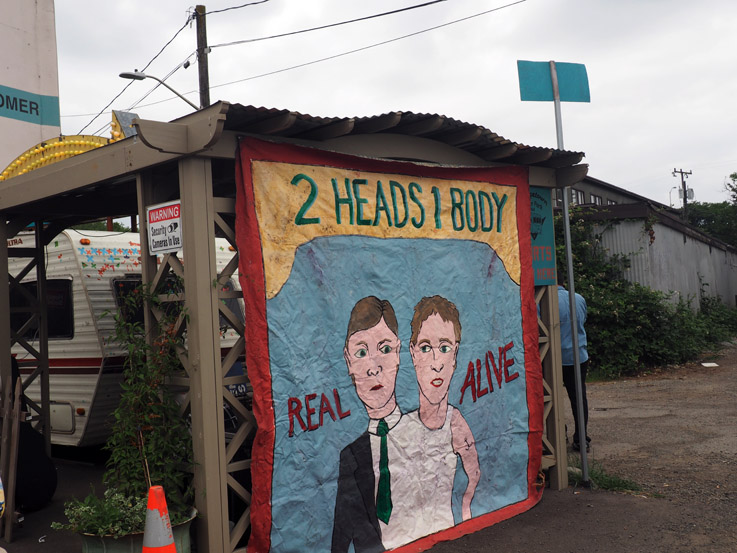 The Stables Sideshow Stage had acts all day long; I was only able to catch the tail end of Wreckless Freeks, where watching Twisted Trystan swallowing a moving drill bit made all of my internal organs clench up and want to revolt in protest. The act of swallowing these objects involves the mastery of four gag reflexes: the first, being the taste. The second, the pharyngeal reflex, is the one at the back of the throat and the one we most commonly associate with the gag reflex. The third is the esophageal sphincter, which is the thing that grabs what you swallow and drives it down toward your stomach, and the fourth is in the stomach itself, which is the part that makes vomiting possible. All of these gag reflexes were working in concert in me while I witnessed this, all basically screaming "NOPE NOPE NOPE NOPE NOPE". Sword swallowing has been around for a long time, but it's quite dangerous, as swallowed objects pass within milimeters of the aorta, heart, and lungs, and thus it deserves a little more than the half-assed clapping it generally receives. A little more like getting tips stapled to their bare flesh with a staple gun.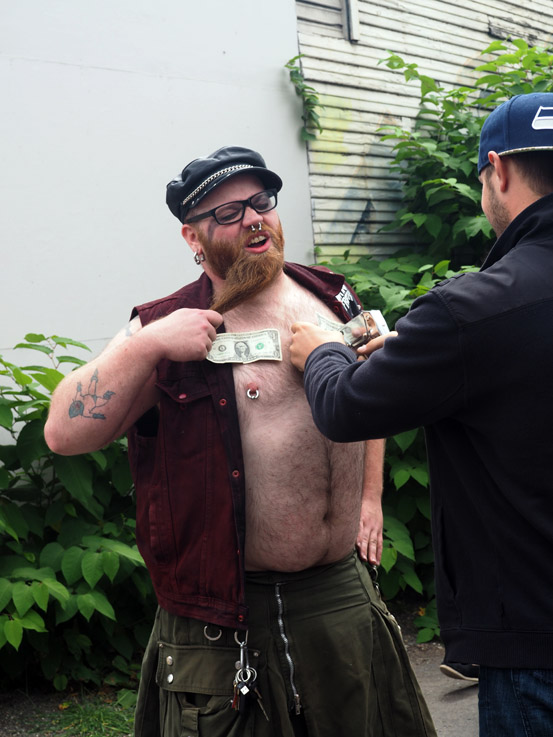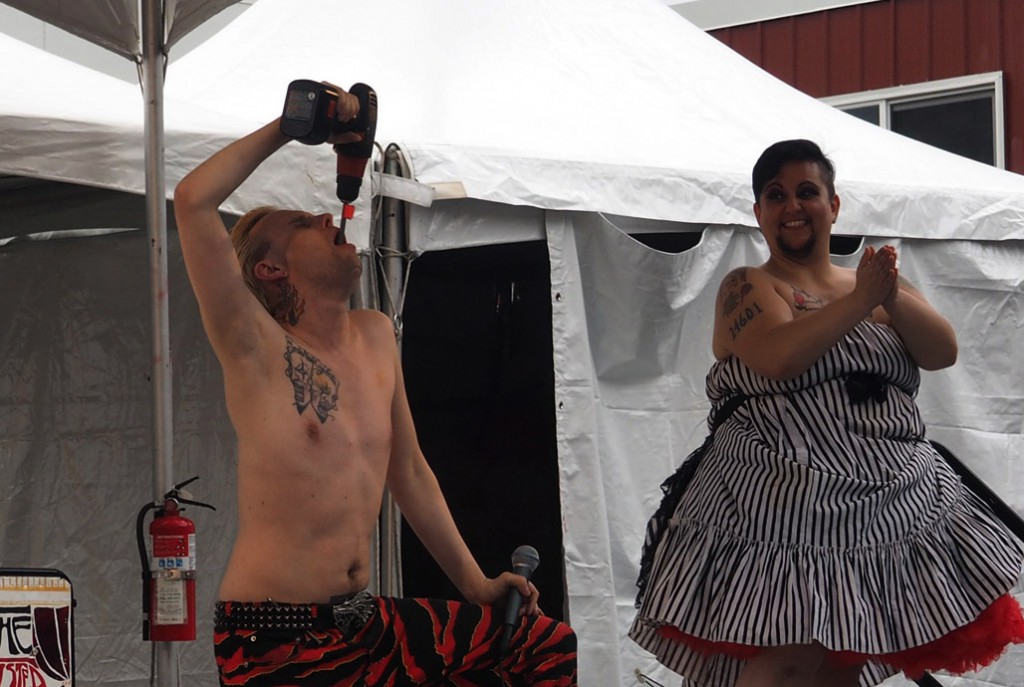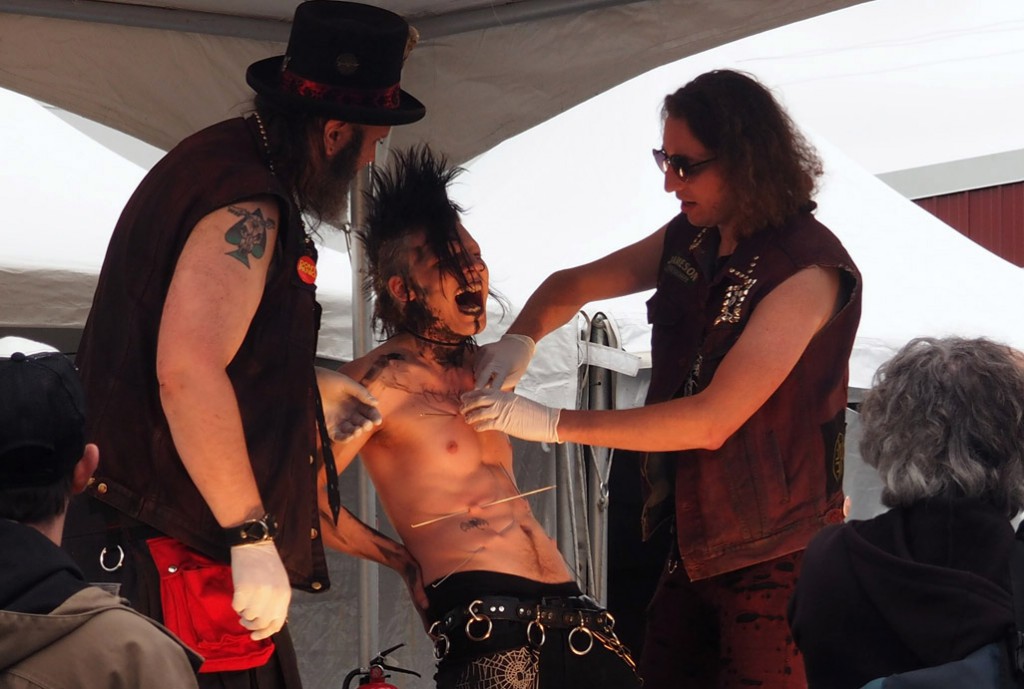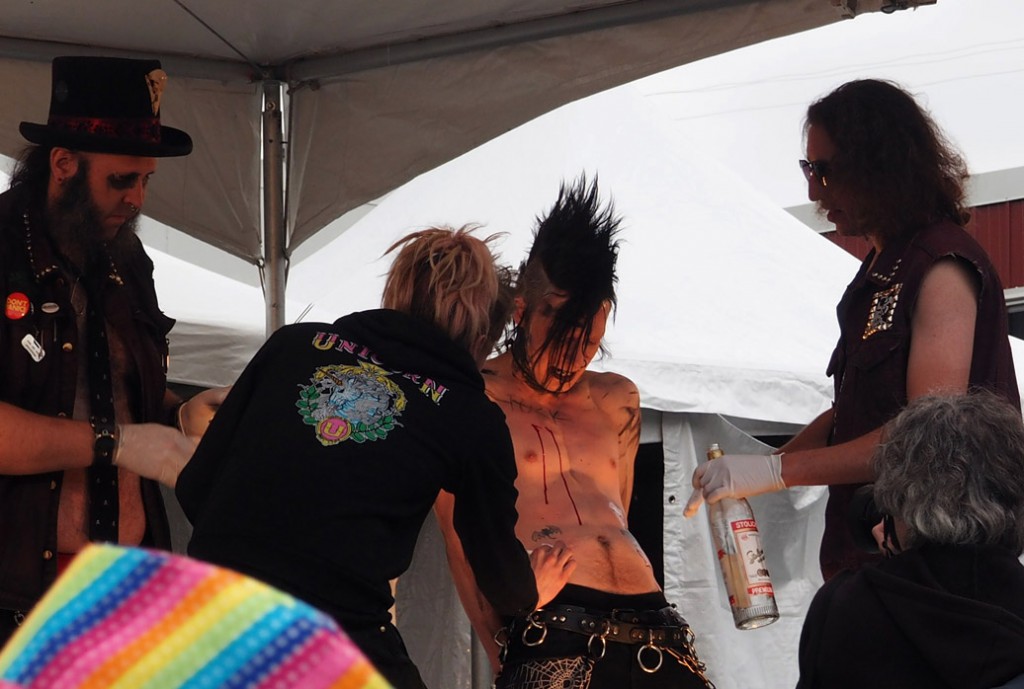 After Twisted Trystan finished his act, Wreckless Freeks brought Mr. Gothic Seattle 2014, Alex Decay, on stage to pierce him with giant needles. As it turns out, all of the time I've spent watching splattery special effects have not desensitized me to the real thing, as I went into full-body cringe mode again. Don't try any of this at home! Or if you do…don't do it where I can see for a while. I need to go lie down.