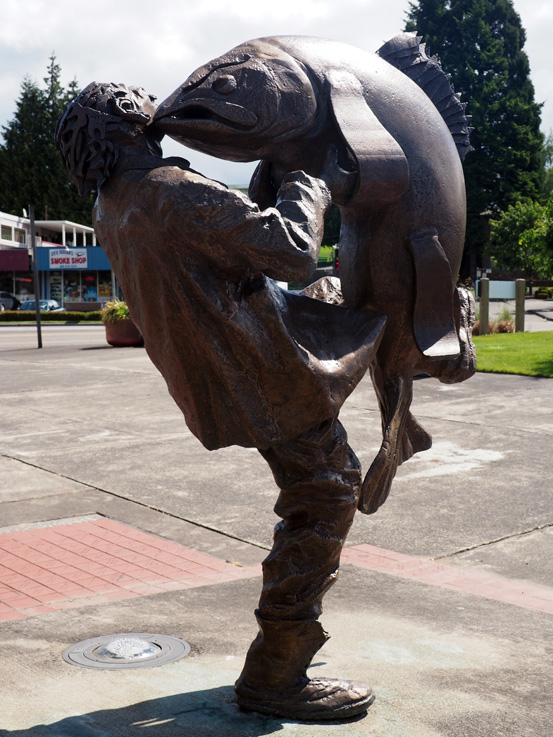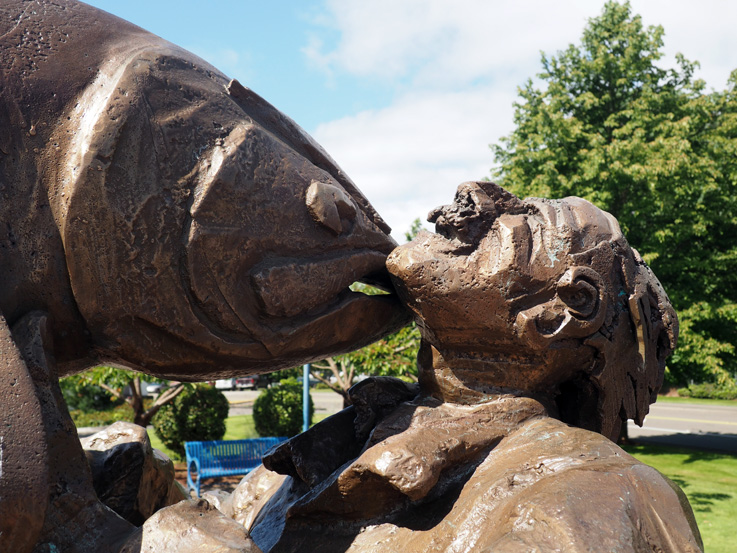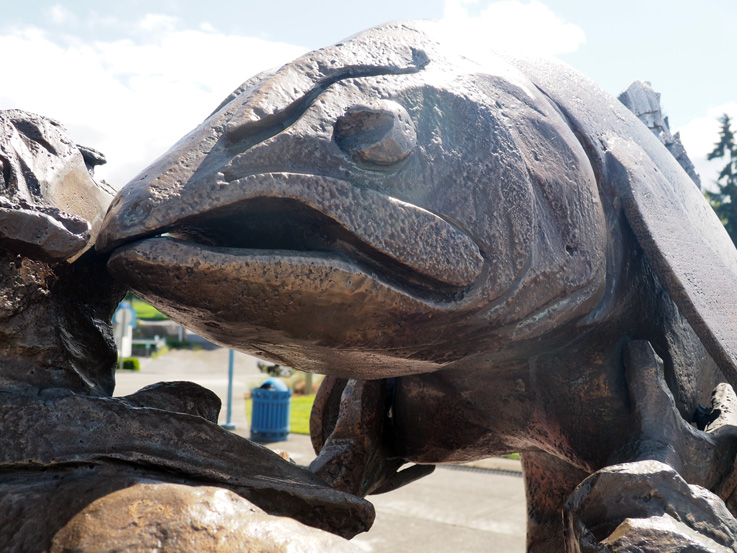 The legend of the "Big Catch" goes as such:
"Long ago, a beautiful young maiden fell in love with a handsome fisherman. To her dismay, the Wicked Witch of Puget Sound fell in love with him too. The Wicked Witch cast a spell and turned the maiden into a fish. For years, the sad fisherman searched all the waters of the Sound looking for his maiden, to no avail. One day, while fishing at the Des Moines fishing pier, he saw a big fish in his net. He knew it was his love. He pulled her up, kissed her, and she was transformed back into his beautiful maiden. There were married and lived happily ever after."
I have a few problems with this: One, the story says nothing about grabbing the heaving human bosom of the fish. Two, where in the heck is the Wicked Witch of Puget Sound during all the years he's fishing, and why doesn't she make her move on him? Three, why was it safe for them to be married after the fish was turned back into a human, assuming the witch was still around? Four, why does the transformation of fish into maiden start with the boobs? Spotted on Marine View Drive in Des Moines, WA.