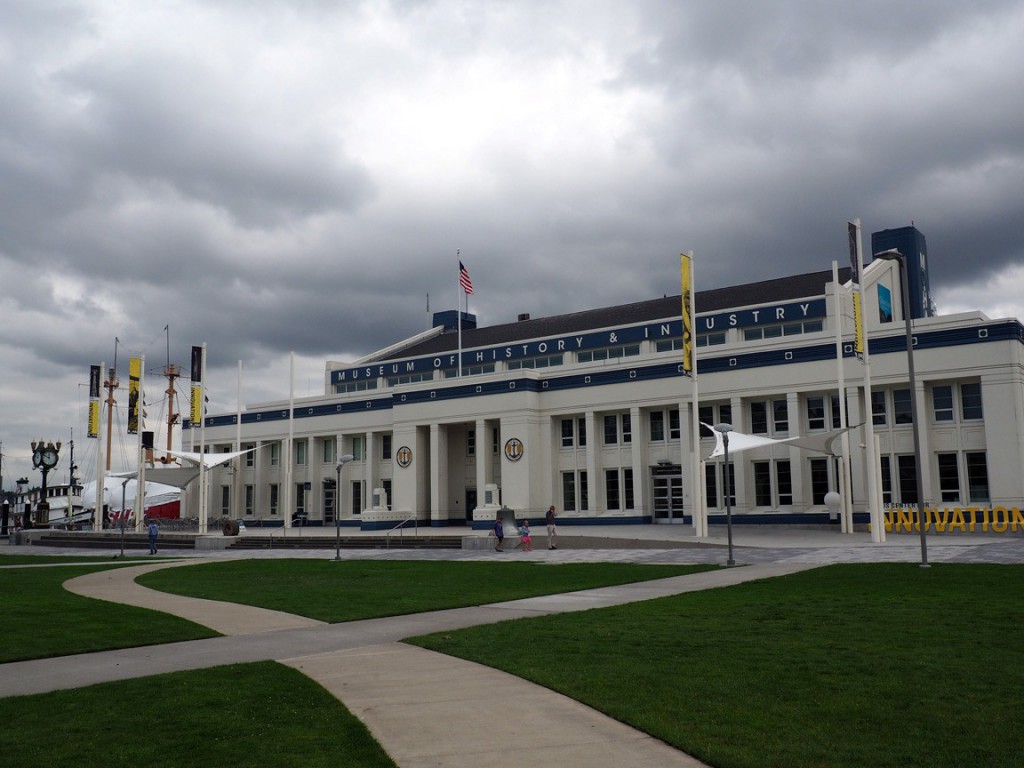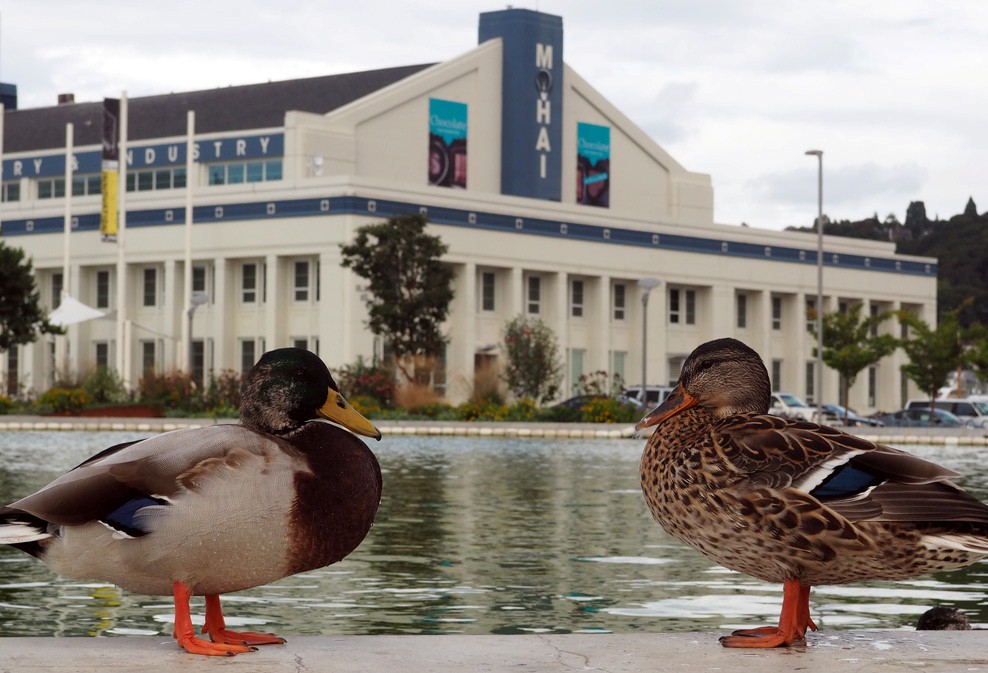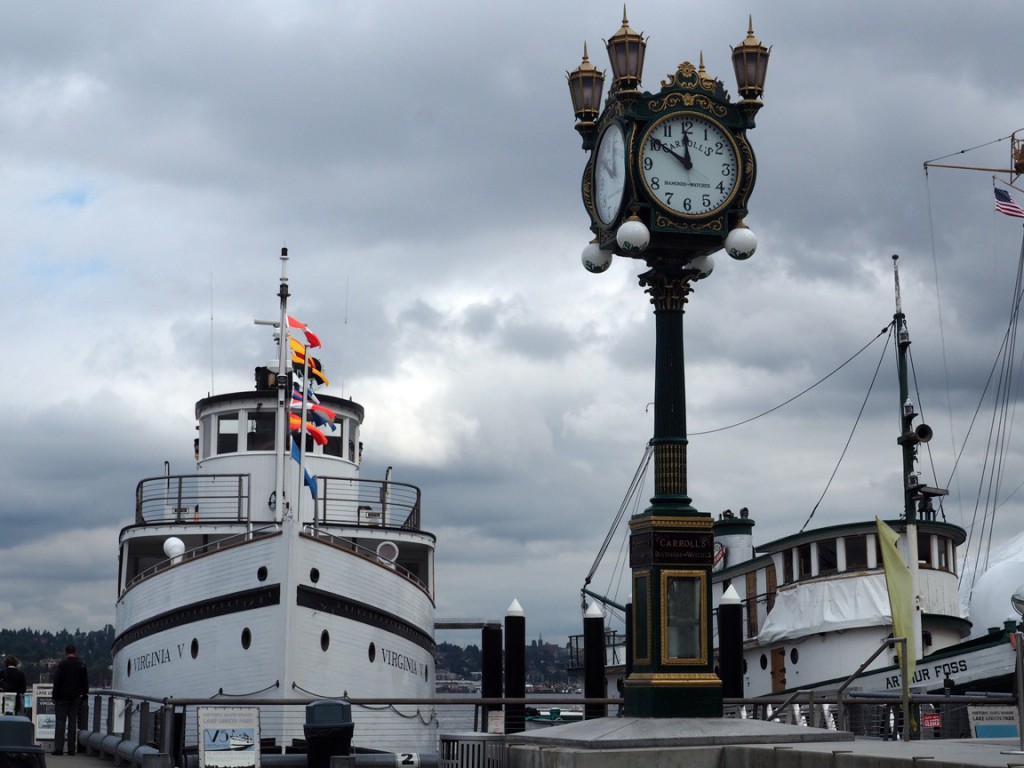 The Seattle Museum of History and Industry (or MOHAI) manages to perfectly blend education and fun, which I personally believe is the sweet spot for most museums. Not all–you don't want to risk making light of some serious topics–but there are plenty of museums that can benefit from some interactivity or lightheartedness to keep the tone from being too dry. MOHAI nails it, pumping visitors full of information in an entertaining fashion with a bit of quirkiness as well. It's like they made the museum specifically to appeal to me–I best retain information when it's conveyed with a sense of humor.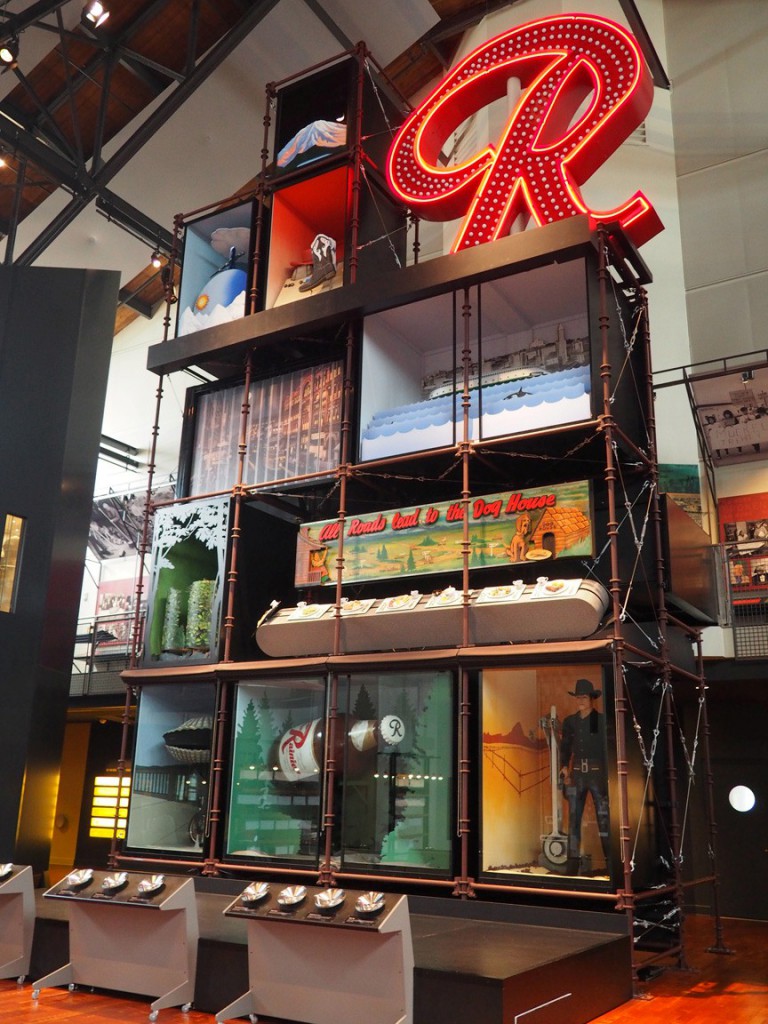 Each part of this display has an interactive component–some parts light up. The orcas jump in the waves. The sushi rolls down the conveyer belt. The clam pedals its bicycle. Black Bart draws his gun. It is so flipping cool.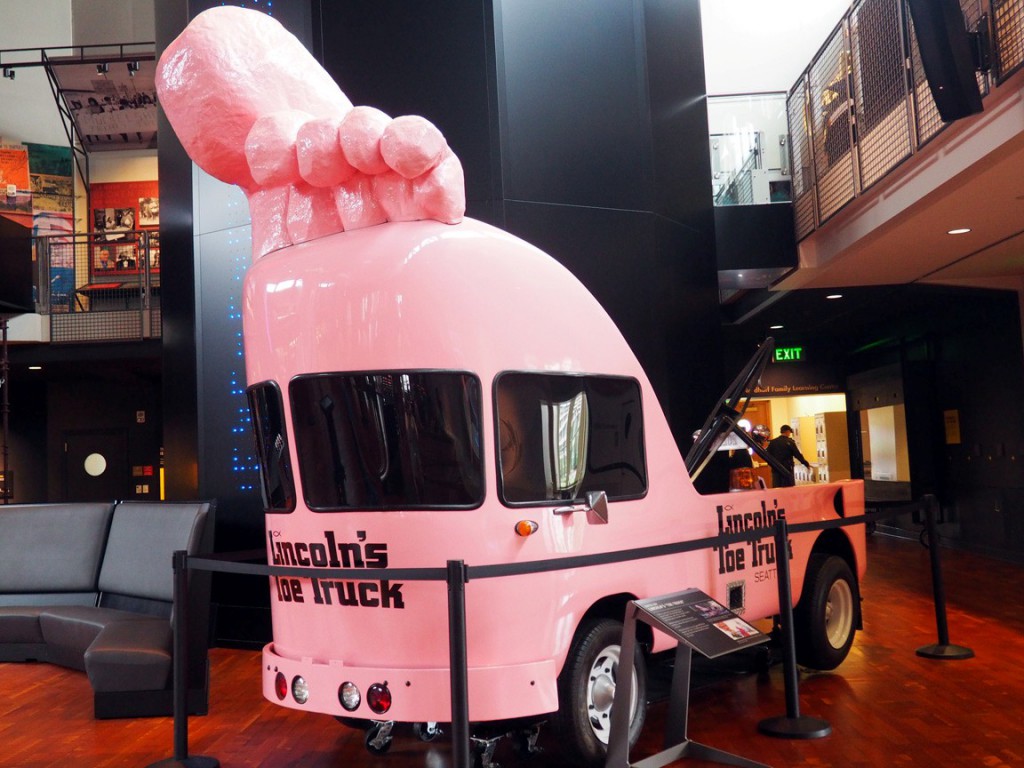 They also have one of the two Toe Trucks on display–the left. Where the right one is, I'm not sure, but I remember reading about the Toe Trucks way back when I bought my first Roadside America book something like twenty years ago, so it was very cool to finally see one in person.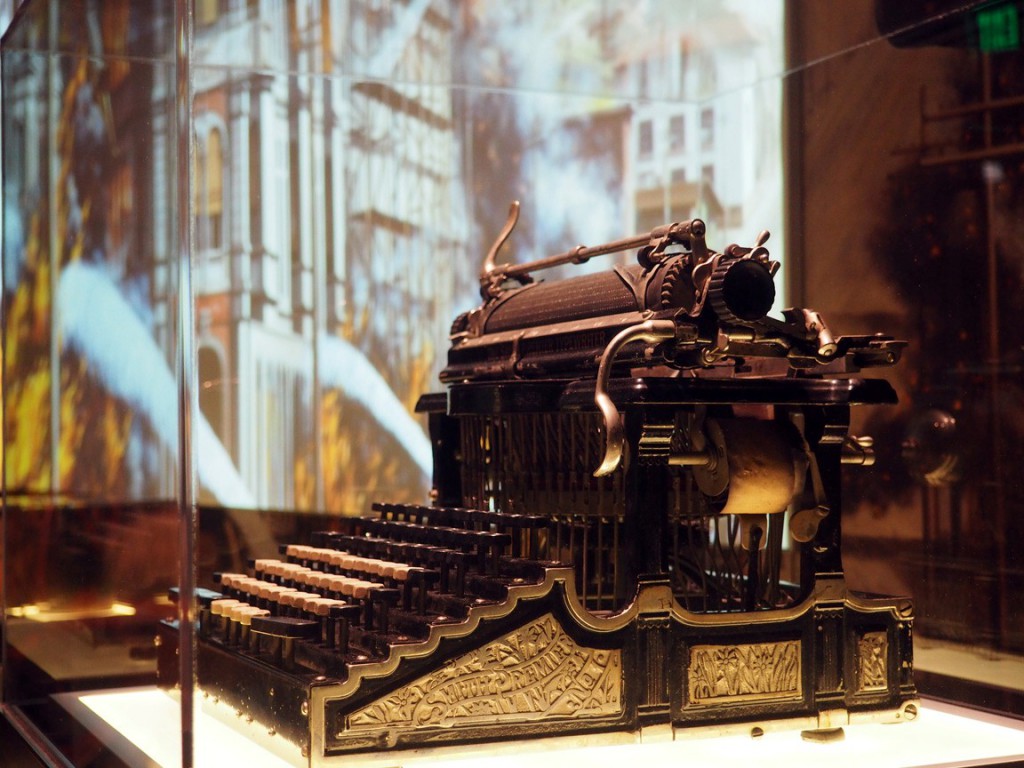 The typewriter of my hipster dreams.
They also had the best educational video I've ever seen. When my friend and I decided to swing back by the room about the Seattle fire when the video was scheduled to start, neither one of us expected the hilarity that was about to unfold in front of us.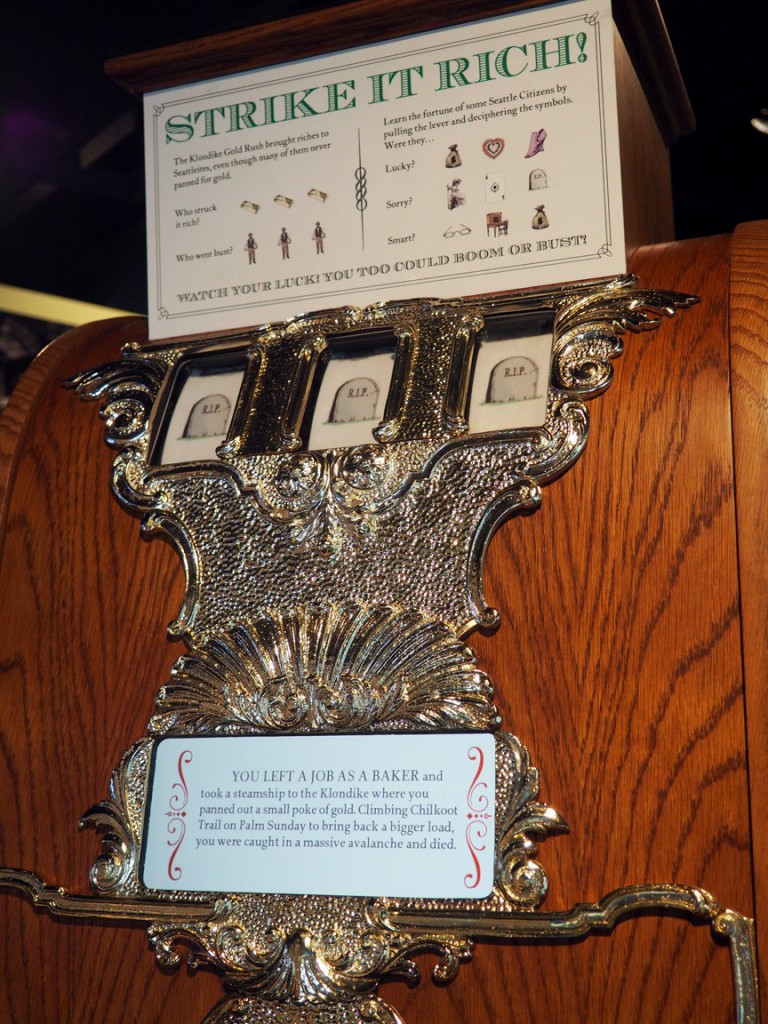 They also had a slot machine that had a game about pioneer life in early Seattle that reminded me a lot of the one at the Astoria museum. Maybe because they both killed me off right away.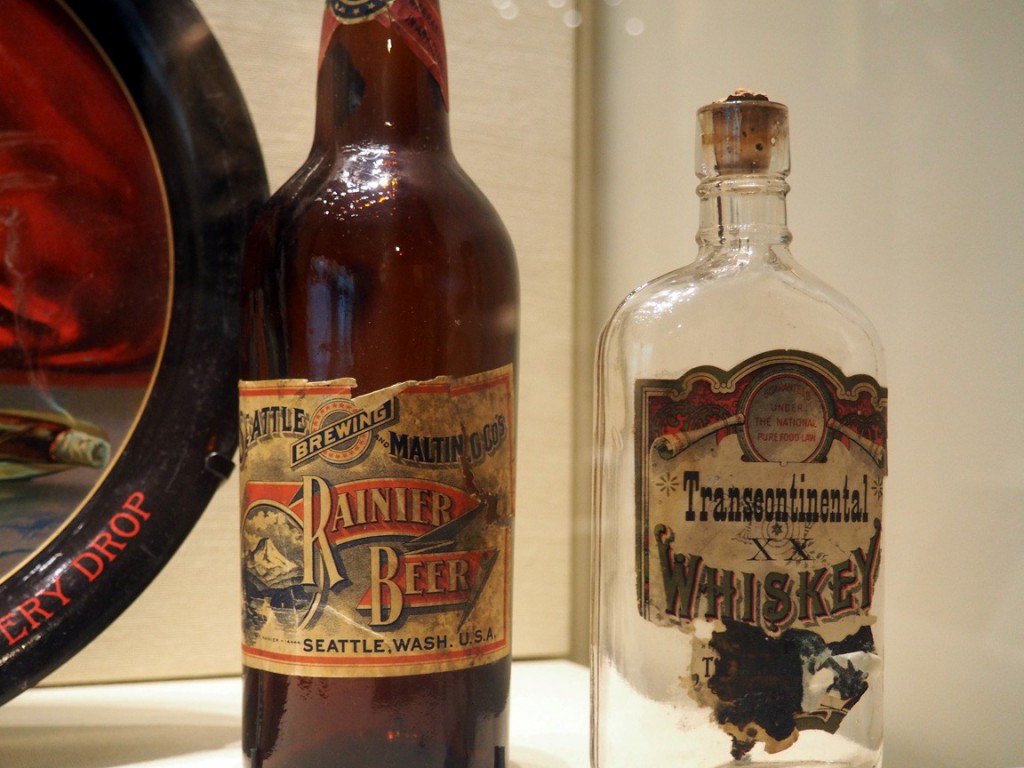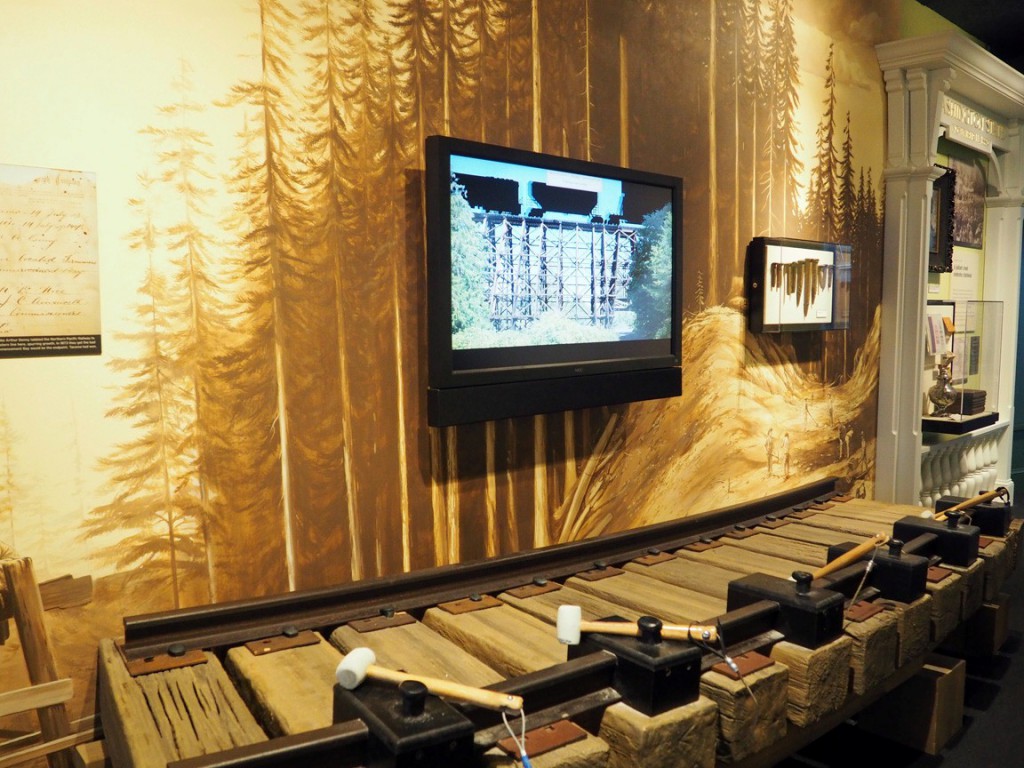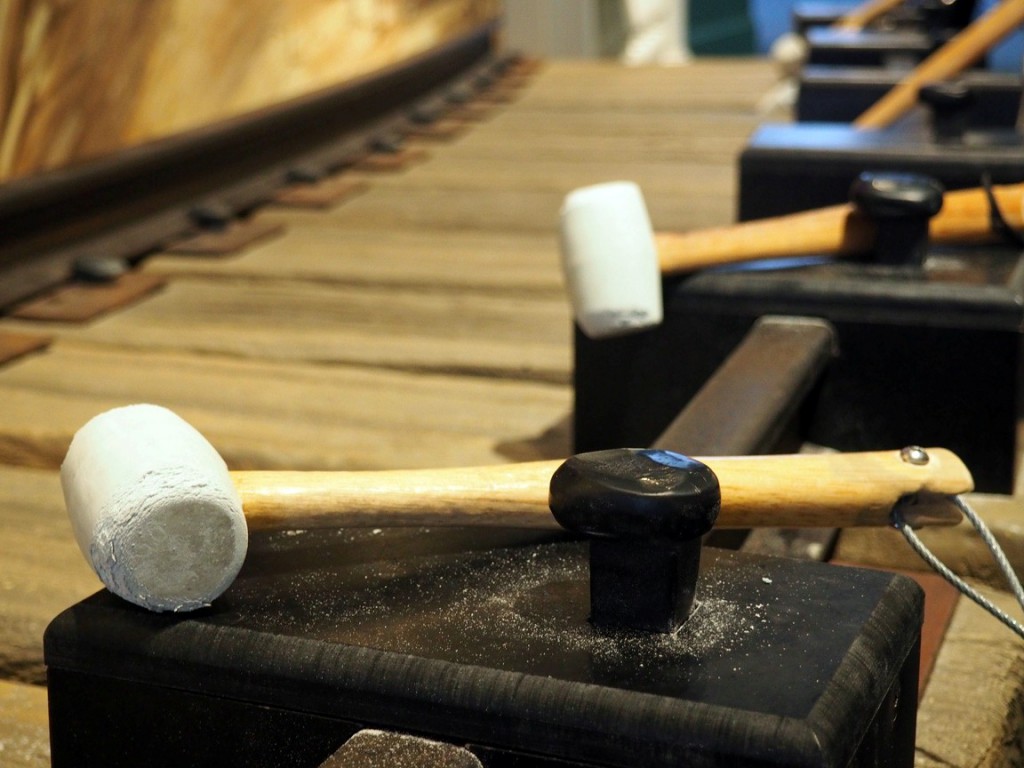 When I saw this rubber mallet and the railroad spikes set up in front of a monitor, I thought it probably wouldn't hurt if I whacked a spike just a little with one, one time. As it turns out, it's an interactive display that requires you to pound the spikes with the mallets, over and over again, for something like fifteen minutes. In order to get through the entire educational segment about the transcontinental railroad, we both ended up hammering with a mallet in each hand to speed the process. By the time it wrapped up, I had broken into a light sweat. That is how serious they are about getting you to work on the railroad all the livelong day.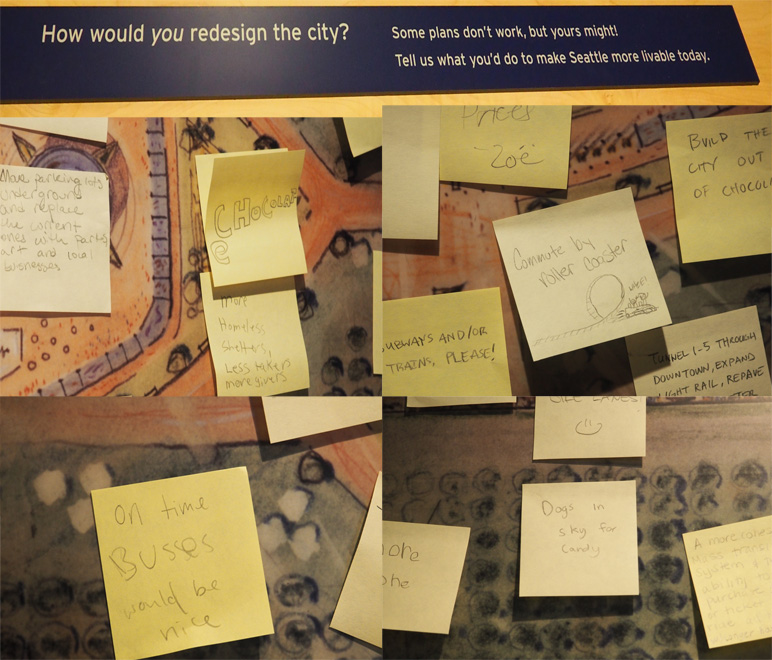 Unfortunately, after the railroad, development on public transit basically stalled out permanently, which is why most of the suggestions about how to redesign the city involve transit. Though "dogs in sky for candy" would be good, too.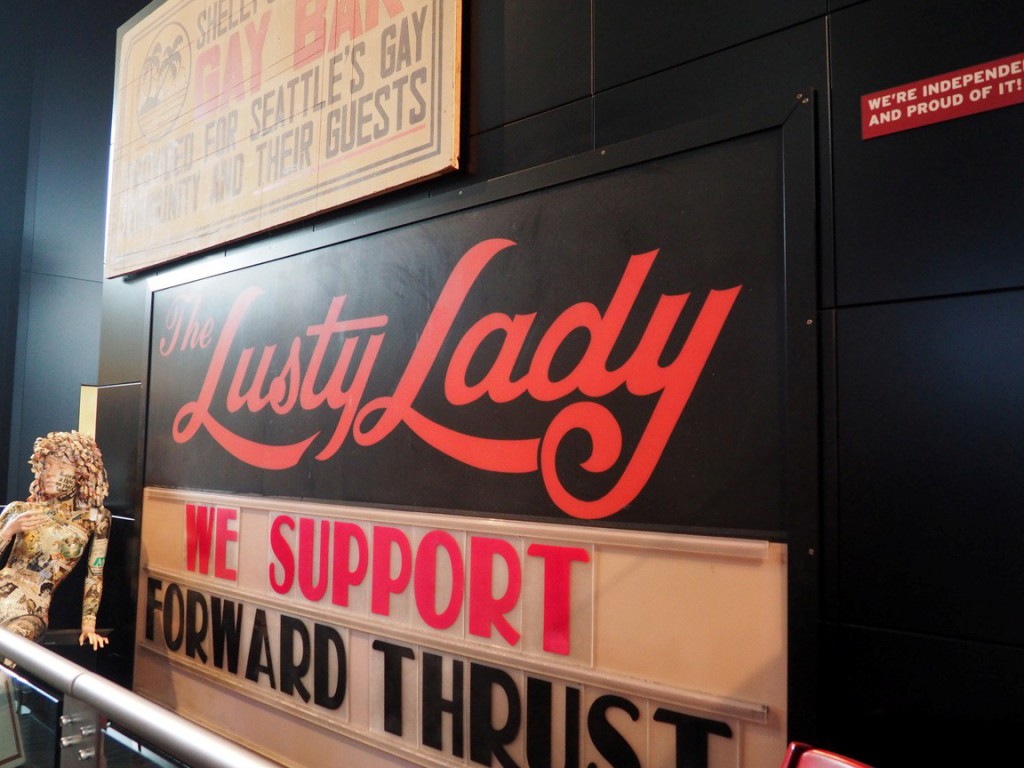 The Lusty Lady may be gone, but the sign lives on at MOHAI!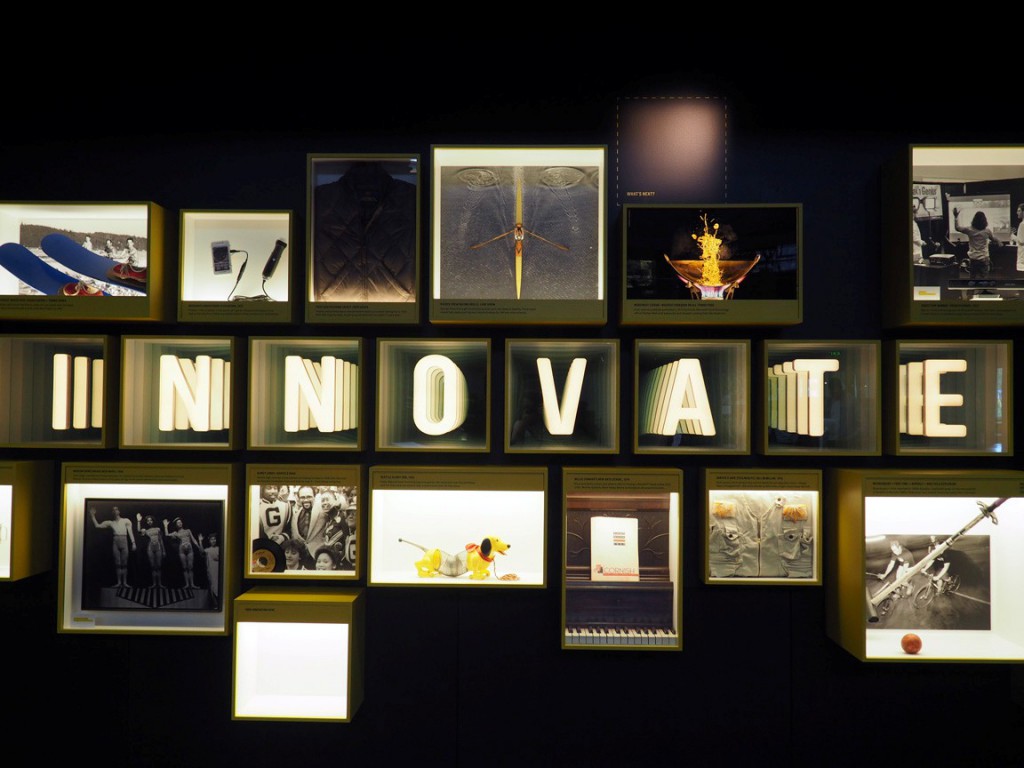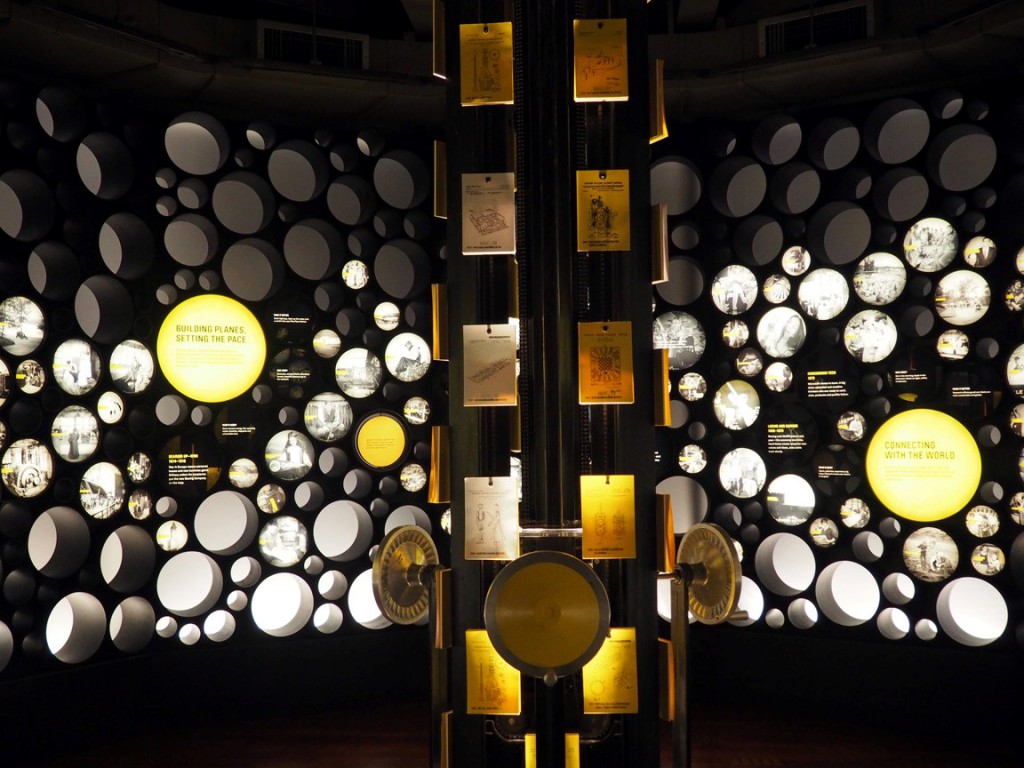 The innovation section of the museum is an excellent way to remind visitors of the astounding number of things that have revolutionized modern life that have their roots in Seattle. Not just $5 coffee, but computing, engineering, even the way we purchase goods! There's something about the culture of Seattle that encourages invention, and MOHAI is right there, asking visitors what they will create to change the world. It's refreshing and inspiring, and I resolve to introduce at least one new fart joke into the general lexicon, because that is what I can do. MOHAI is a top-notch museum, and absolutely one of my favorites. I'd definitely recommend it alongside the Underground Tour for anyone interested in learning about the history of Seattle.