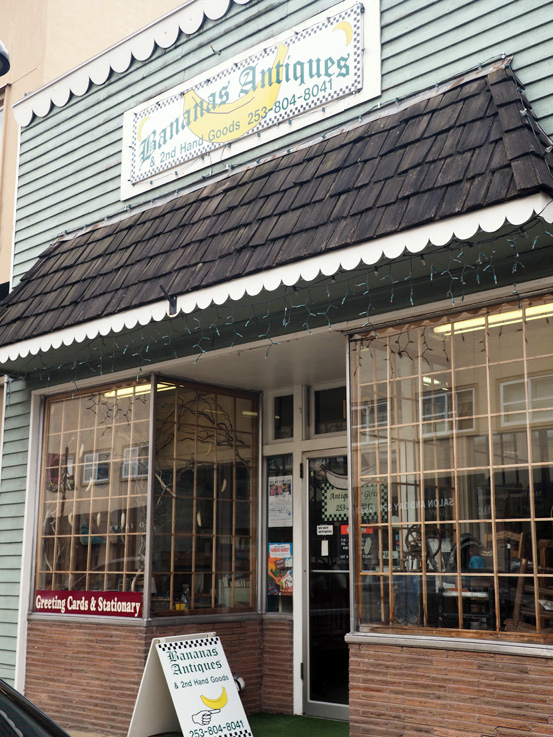 The average American eats about 150 bananas per year. Ann Lovell, owner of Bananas Antiques and collector/curator of the attached Auburn Banana Museum, finds that number a little low for her tastes. "I average 365 a year," she laughs. Ann started collecting banana memorabilia almost thirty years ago; she found their cheerful yellow color and place in American history a-peel-ing, and things escalated from there. She now has over 6,000 banana items that she rotates through the museum, from tintypes of people posing with bananas (which used to be considered a rich man's luxury fruit) to banana advertisements and banana instruments.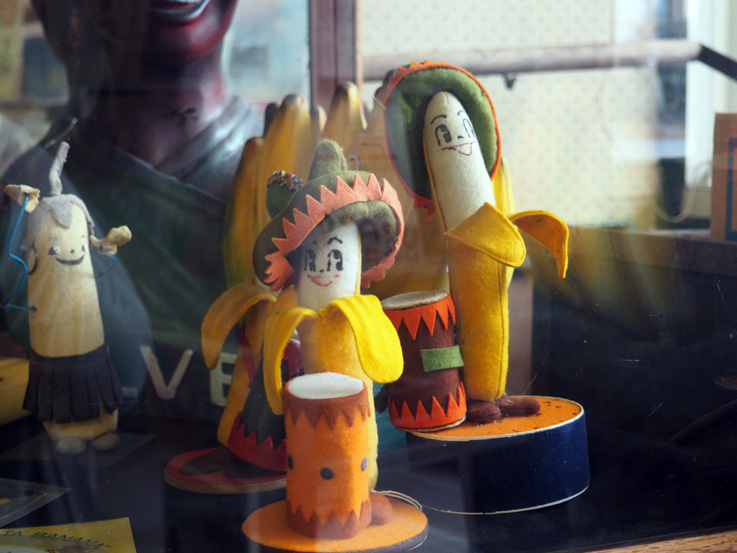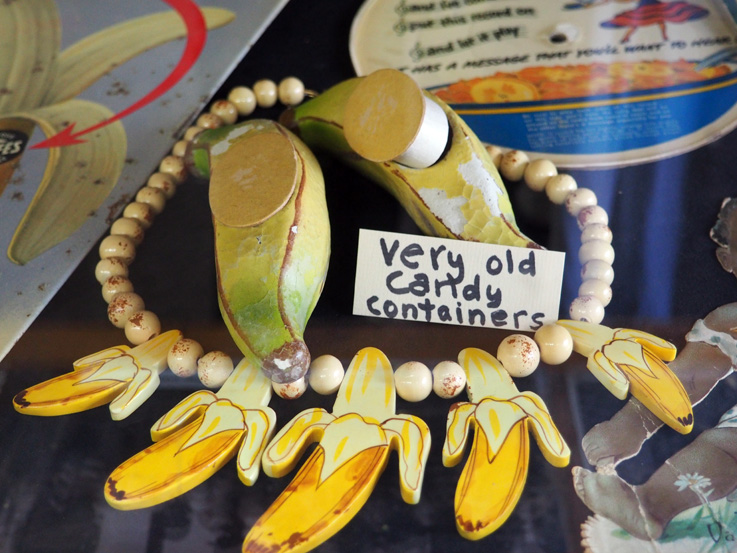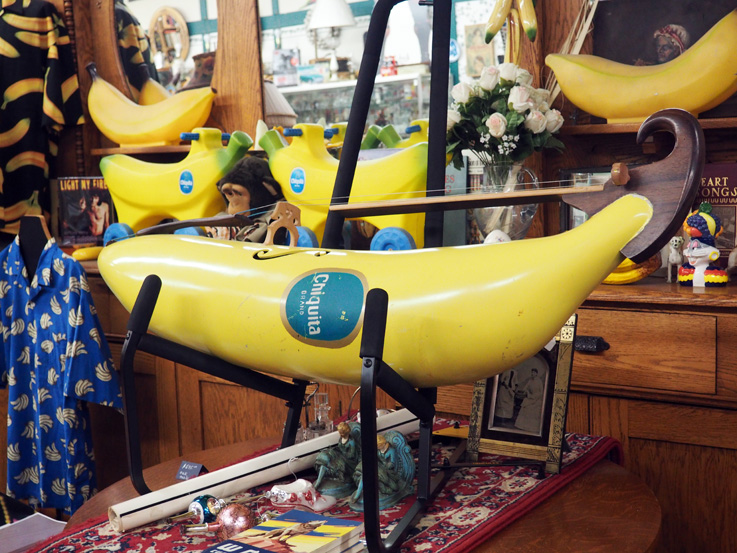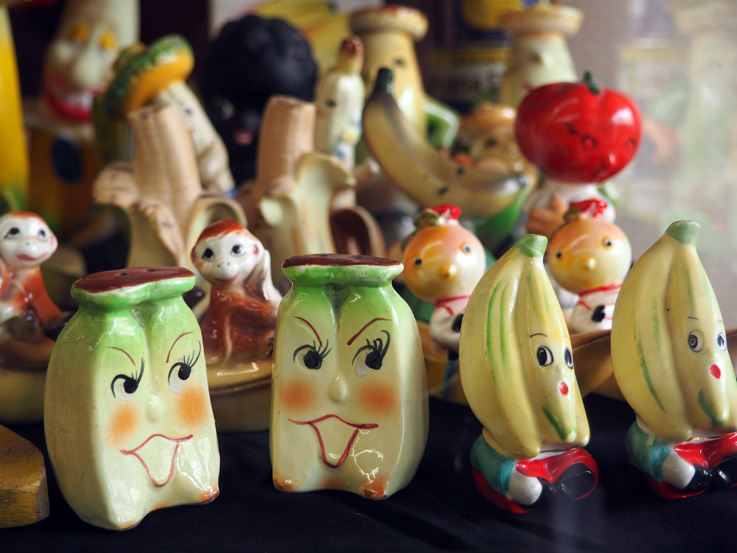 Our banana is not our grandparents' banana, and a large portion of Ann's collection is not based on the banana we enjoy today. Bananas are a monogenetic cultivar, which makes them highly susceptible to disease; prior to 1960, the main varietal grown and consumed in Europe and the Americas was the Gros Michel. Panama disease eventually ran rampant through the groves and wiped out the plants, and the Cavendish was selected as its replacement for large scale growth and export, due to its resistance to Panama disease. The Gros Michel isn't extinct, but it's no longer viable to be grown in mass quantities for export. The Cavendish is what you see on grocery store shelves today. However, another disease has reared its ugly head among the Cavendish: Black Sigatoka, and it's expected that within 10 to 20 years, we'll be seeing a different varietal of banana in stores, possibly the Goldfinger: a thicker, squat fruit with a reddish skin already enjoyed in Australia.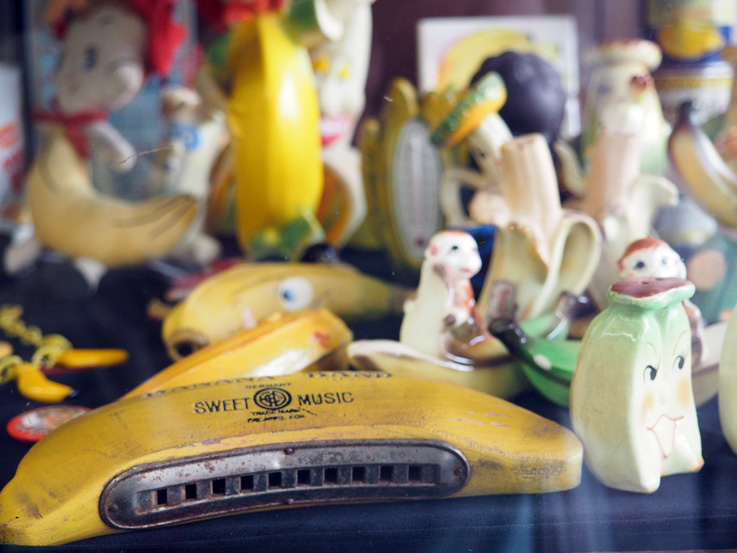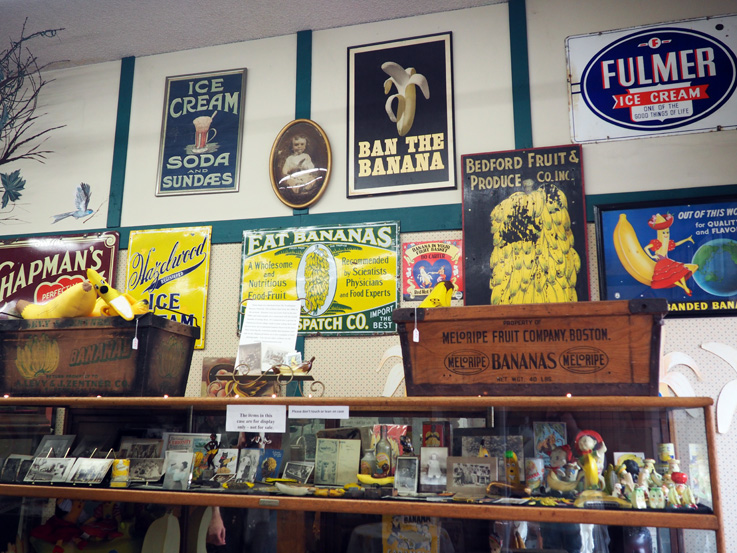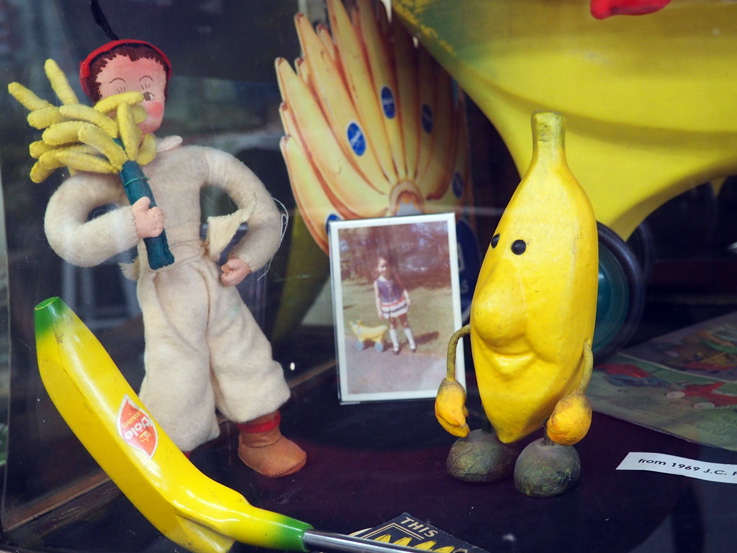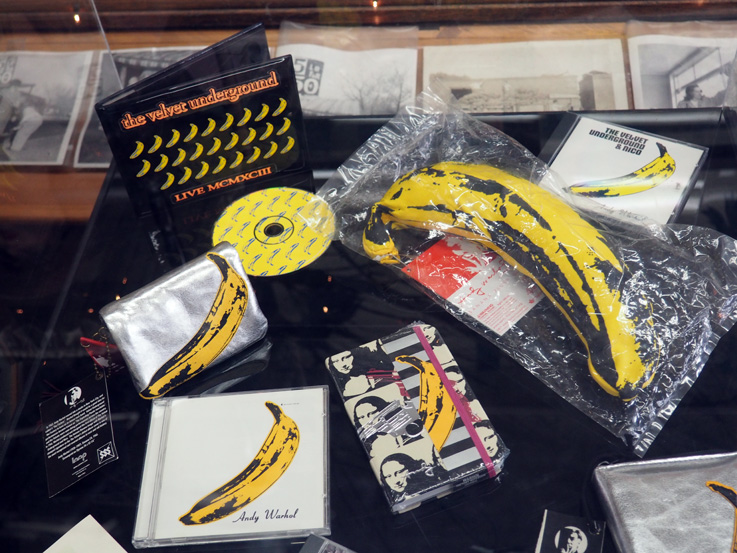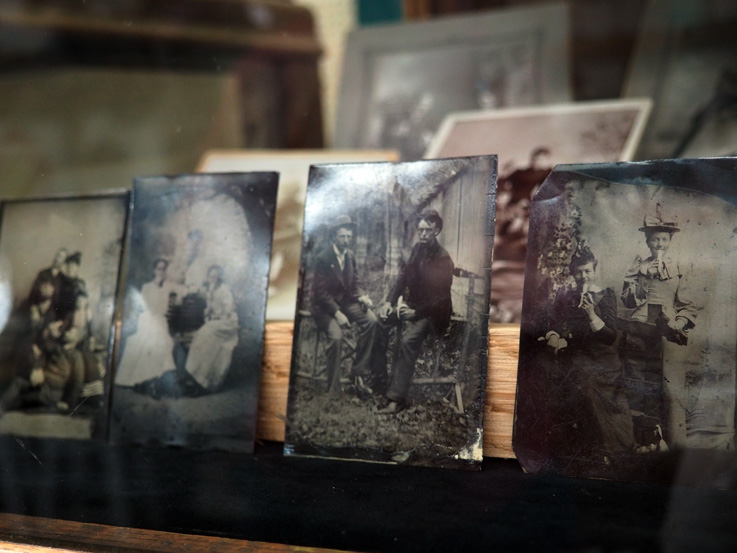 As a fearless reporter who dares to ask the hard-hitting questions, I had an important question. "So…Dole or Chiquita?" "I prefer organic, actually! The flavor is better, you should definitely try one if you get an opportunity." I didn't have the heart to tell her that I'm mildly banana intolerant.