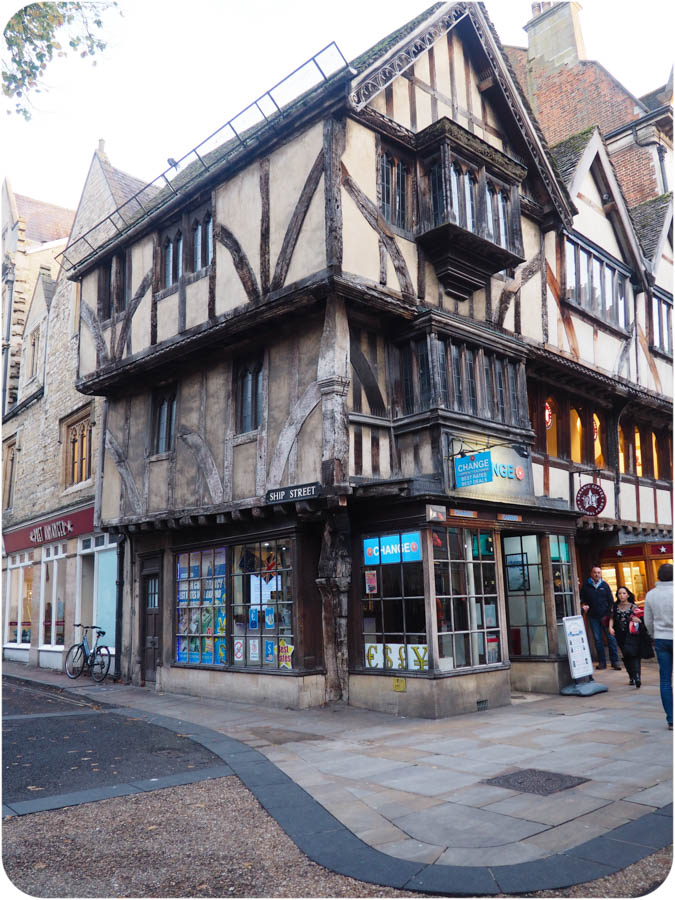 No, this isn't the university, this is a half-timbered building in the city of Oxford.
Like most people, I occasionally spend time thinking about the course of my life–the choices I've made that have influenced where I am now, and the choices I'm making now that will no doubt influence my future. Although there are some things I'd do differently, as a whole, I'm happy with the way things have turned out so far. But visiting Oxford awakened within me a deep yearning I never anticipated, and I'm still reeling internally somewhat from the revelation.
I was raised to be a people-pleaser. I wasn't always successful, and I certainly didn't always try, but I had a lot of different people in my life to please: family, teachers, counselors, friends, friends' parents, clergy, neighbors…the list goes on. I transferred authority to anyone who sounded like they knew what they were talking about. These authority figures would then talk about what they wanted or expected, and consciously or unconsciously, I tried to give it to them. Along the way, I absorbed a lot of messages about who I was and what I could expect to achieve. For instance, while it was agreed among these authority figures that I would go to college ("so smart" "such potential"), anything I was interested in going to college for was determined not suitable: veterinary medicine ("not smart enough"), art ("not talented enough" "do you want to be homeless?"), music ("did you not hear me say 'homeless'?"), and English ("it's too bad that's the only thing you're good at, because as an English major the only thing you could do is be an English teacher and you wouldn't be good at that").
As you can see, after I was convinced by the junior high school counselor that veterinary school was not in my future, my interests and skill set largely lay in the arts. However, only the sciences were deemed an acceptable path, so it should come as a surprise to no one that when I was railroaded into school for computer science, I crashed and burned. Hard. I never finished college. I didn't even come close. I'm sure it didn't help that I took a gap year between high school and college to be a Rotary exchange student in Taiwan. I learned a lot that year–getting out of small-town Wisconsin certainly shone a light on my overall ignorance–but the most important thing I learned was that so long as I stayed out of people's way, no one could really make me do anything. It was astonishingly easy, and I tested its limits at nearly every opportunity. I transformed from a people-pleaser to a people-displeaser in record time.  Or, if not that far, at least a you-can't-prove-I'm-doing-anything-wrong person. Plus, my third host family disappeared and left me alone in the condo for something like an entire month. That sudden complete freedom was intoxicating and I was not ready to relinquish it come fall, particularly to the faceless institution that was my university of choice. My summer working at BlockoLand with up to 6 different mystery bosses checking in on me to make sure I was pronouncing the company name in a way that one could hear an invisible ™ sign implied was a rude enough awakening. Thanks for visiting BLOCKOLAND™, home of BLOCKO™ blocks! Could I have rebounded if I was enrolled in a school I liked, on a path I would have been interested in?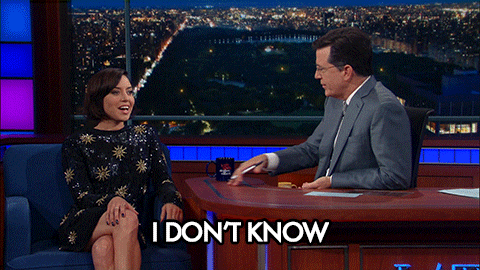 After I burned every dollar I'd saved for college flaming out, I was gun-shy about trying again, this time on credit. After all, I did so poorly last time that it's readily evident that I'm not smart enough, not talented enough, too lazy. It couldn't be that I chose my path trying to please those around me rather than myself, that of course I wouldn't do well pursuing a career in the subjects I'd had less interest and aptitude in for my entire life up until that point. Nope! And now I have an inferiority complex about it, because the norm among my peers is one or more degrees and here I am, a college drop-out (before I could turn college kick-out) with an employment history of a lot of places similar to BLOCKOLAND™, and often I feel like the Entertaining Well Meaning Hill Person of the group. Any group.
Was it really necessary to go through all this to tell you about my trip to Oxford? I think it was, in this instance. Sometimes when I visit a place, I absorb a lot of information about that place. Other places evoke a feeling, and while I listened with half an ear to the tour guide as our group wandered among the university buildings, I felt as though my whole body was thrumming with wonder and regret. I'll not be so bold as to claim that my grades were such that I stood even a fraction of the tiniest chance of admittance to any one of the colleges at Oxford and I certainly would have had no means of affording tuition, if, say, some sort of plague occurred that primarily struck down those with 4.0+ GPAs in my age bracket. Hell, I was stupid enough to believe that the only job you could get with a degree in English was "English teacher". Clearly I don't deserve to study at Oxford. But that doesn't mean I wasn't struck with a deep, keening desire whilst I was there, and that what I'm left with after my visit is the wispy, wistful ghost of that desire. I don't have a lot of facts about the university to throw around, and while I enjoy doing research and sharing what I learn, it seems disingenuous for me to do so writing about a place where I was overcome with a feeling, especially given that everything I write here is about my personal experience with a place, and not that place in general. Without going into the backstory, I feel it would have been difficult to convey the breadth of my sadness at never before knowing that a place like this was possible, that if I had known, if I had tried, if I had pursued my goals instead of what would make a committee of other people happy, the entire course of my life might be different. Maybe not. Probably not. At the root of it, I was still far from the cleverest Melissa even in a pool as small as a middling midwest high school, so an elite international university would likely have been out of my grasp no matter how hard I strove. At least that's what I tell myself. What else can I do?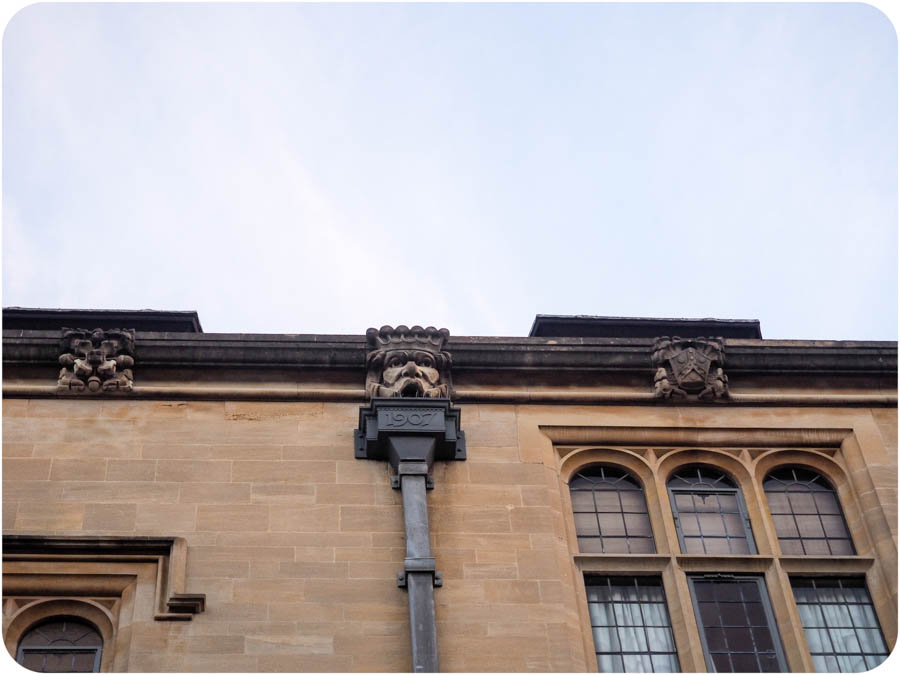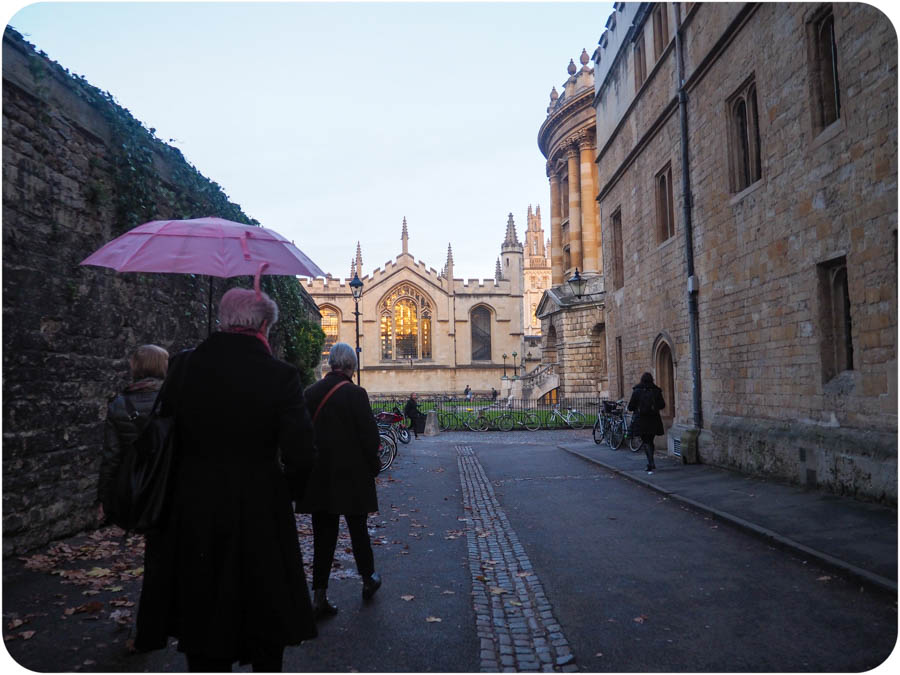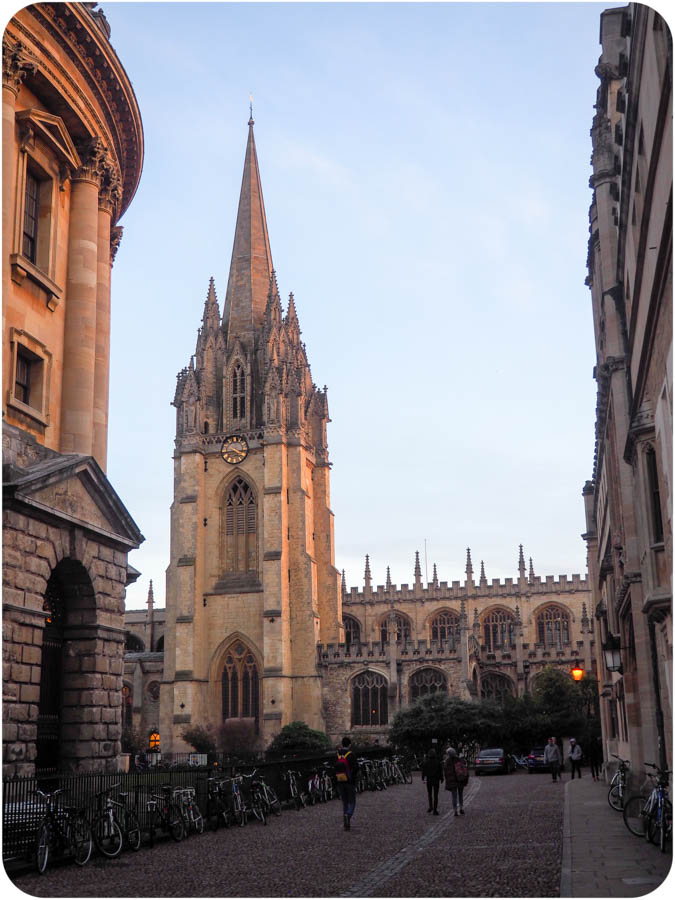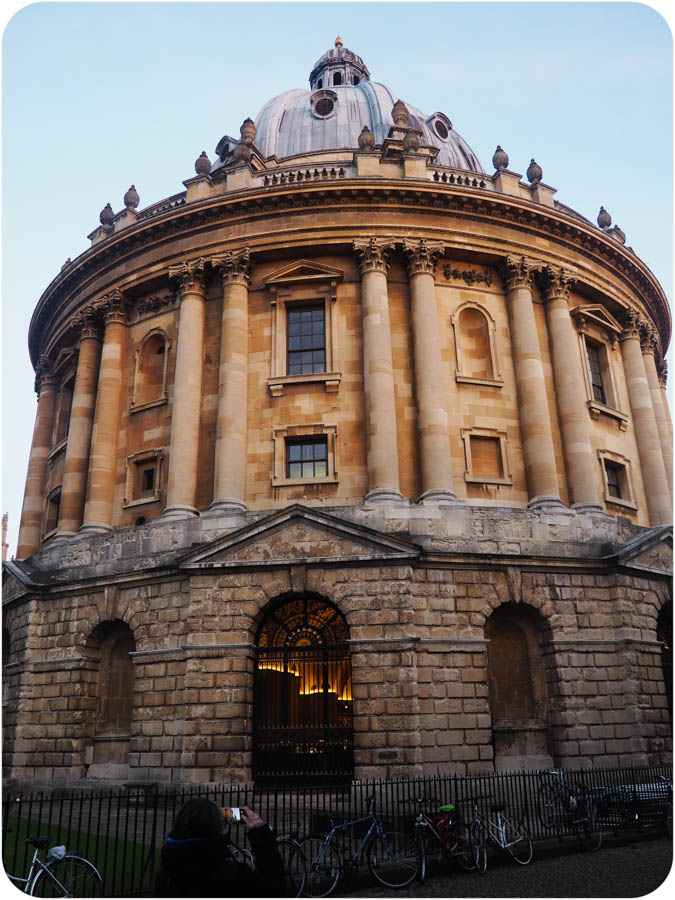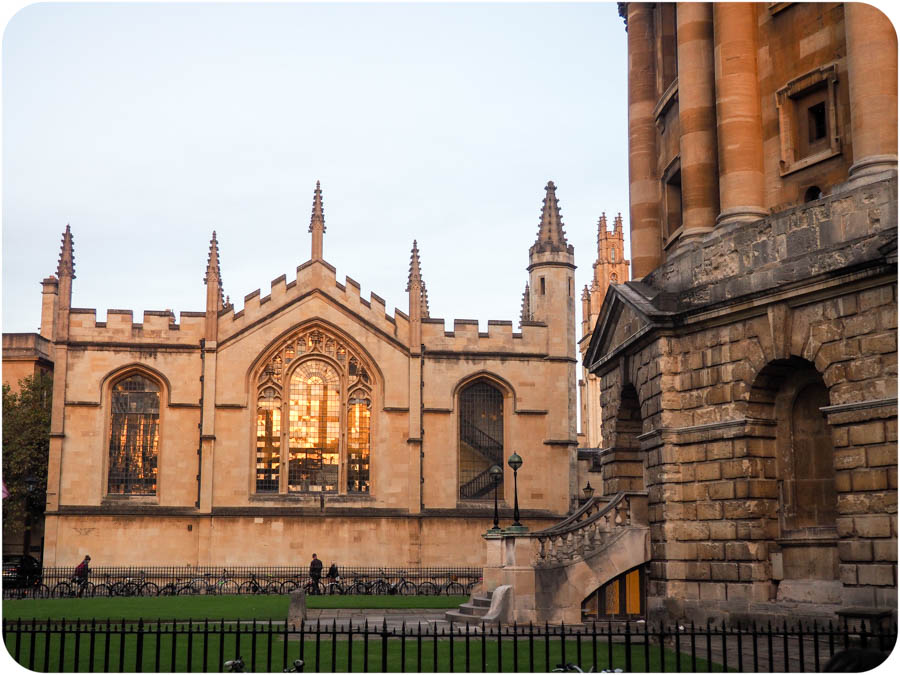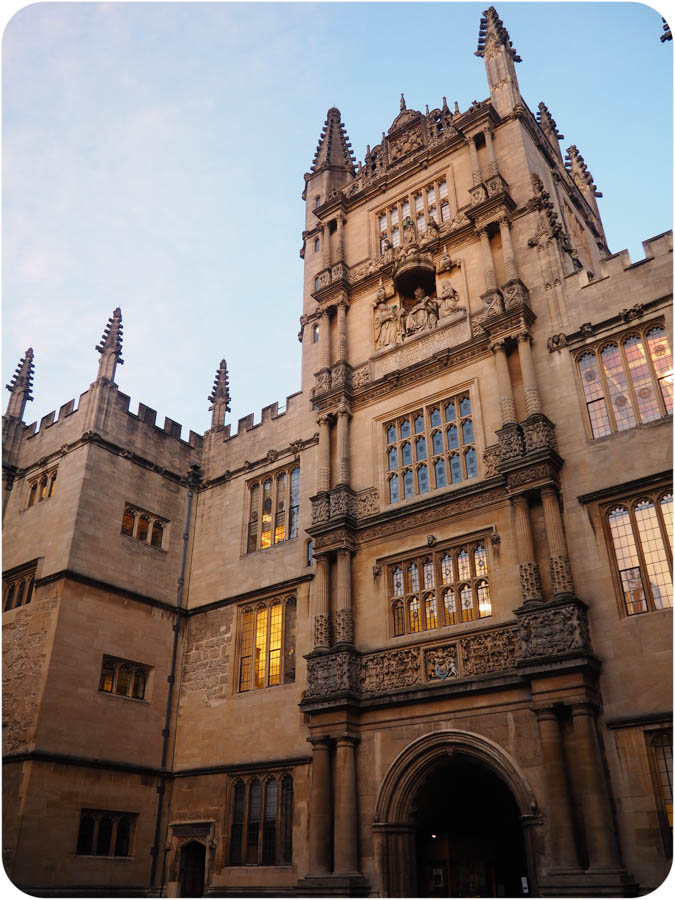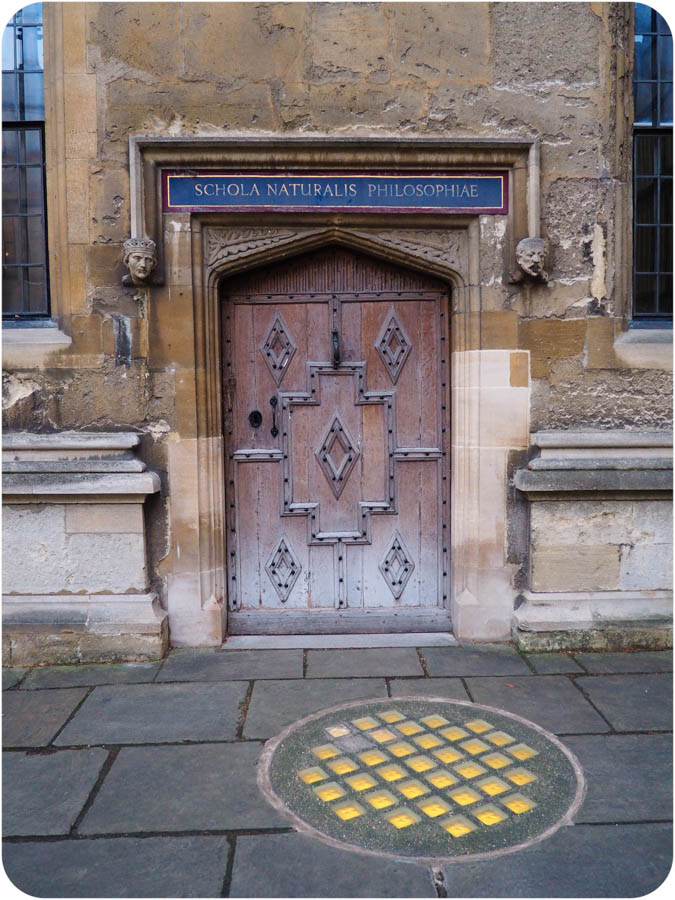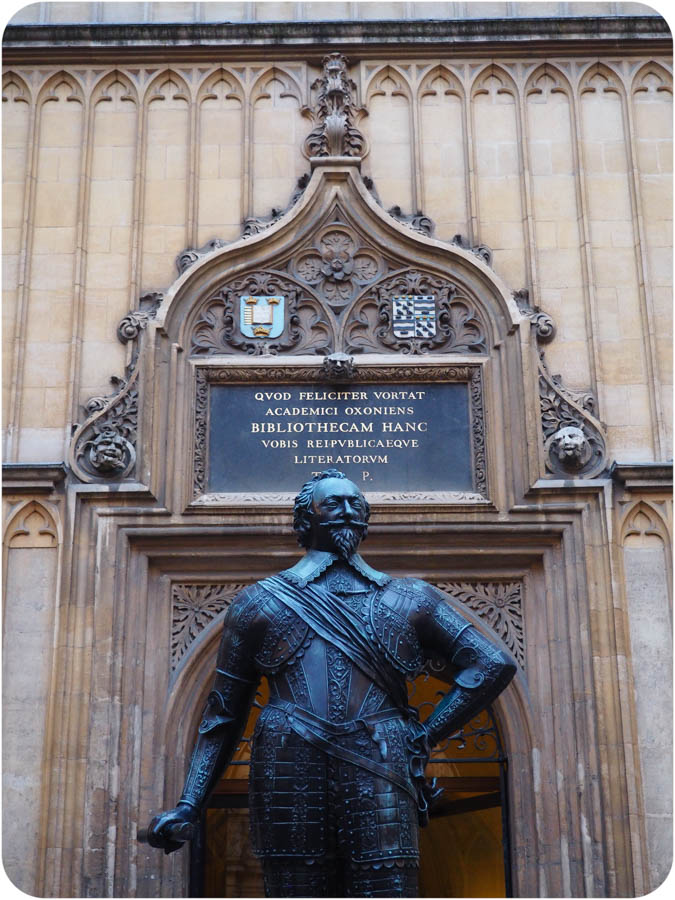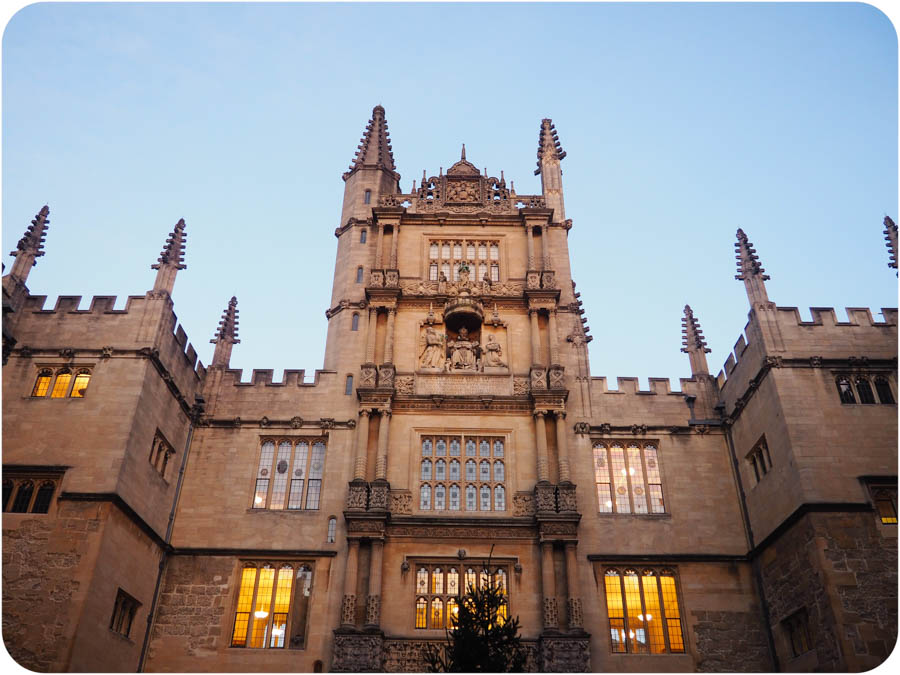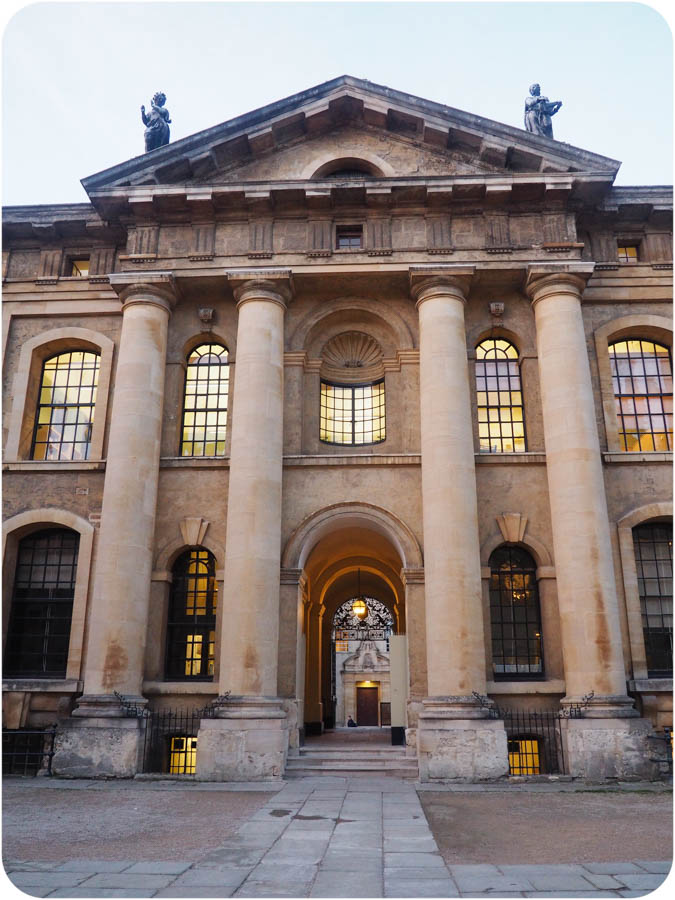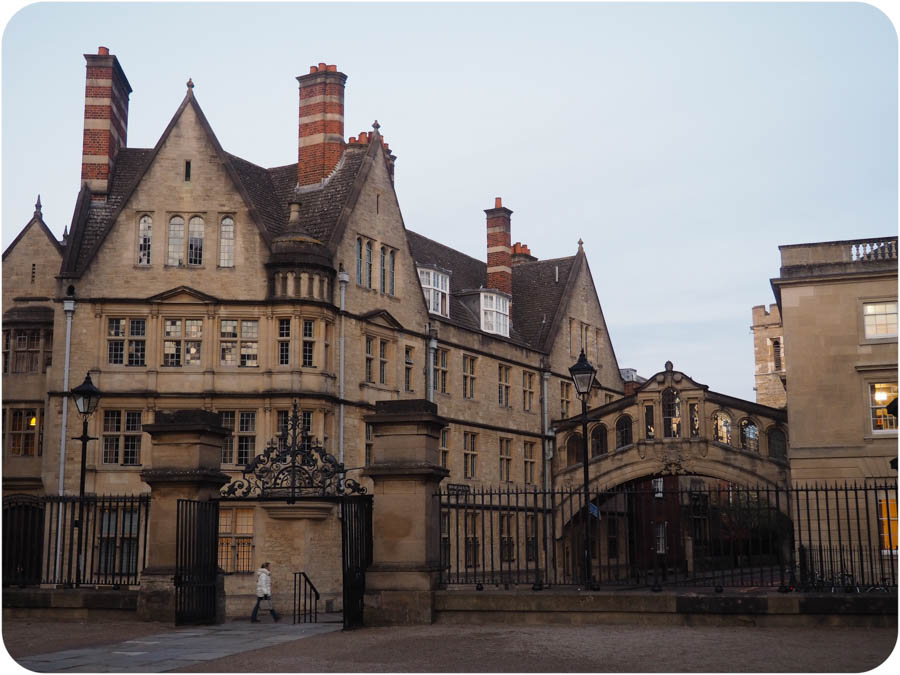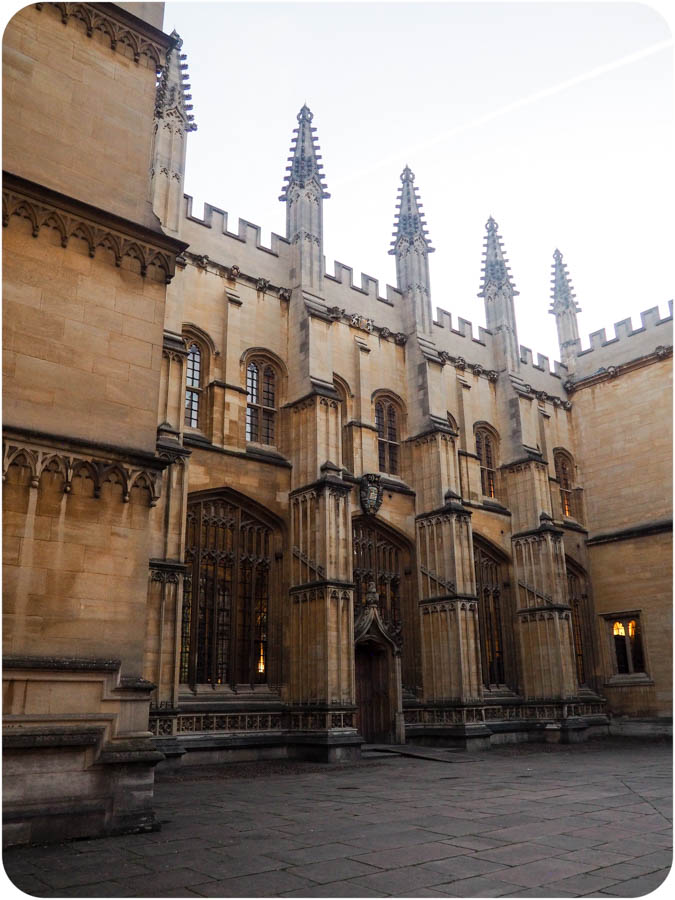 Side note to the tour guide: telling us "You may recognize the interior of this  building from Harry Potter, but I don't know anything about it so don't ask me which films" is so much harder than finding out the actual answer.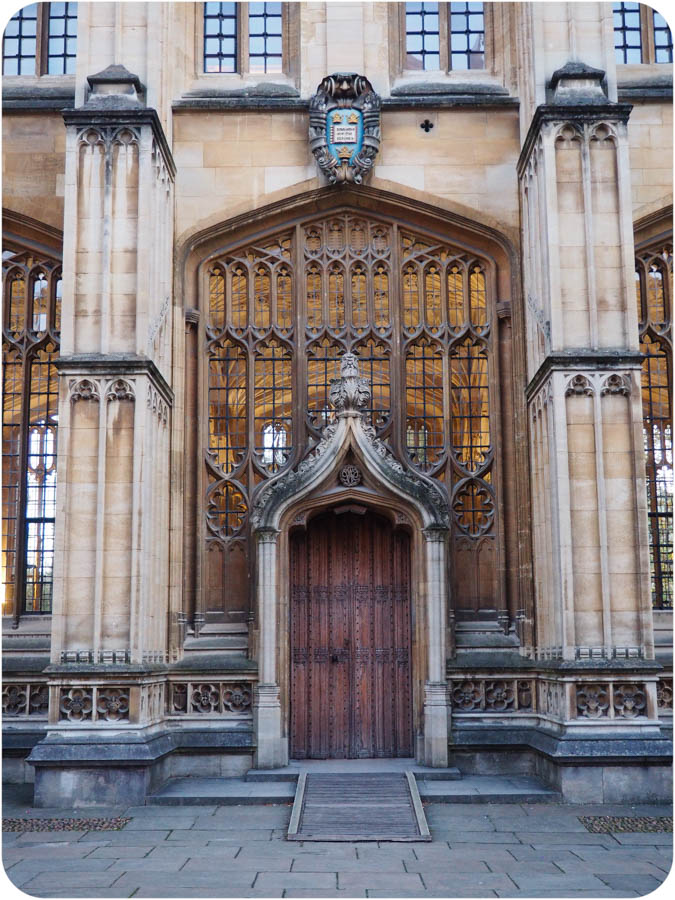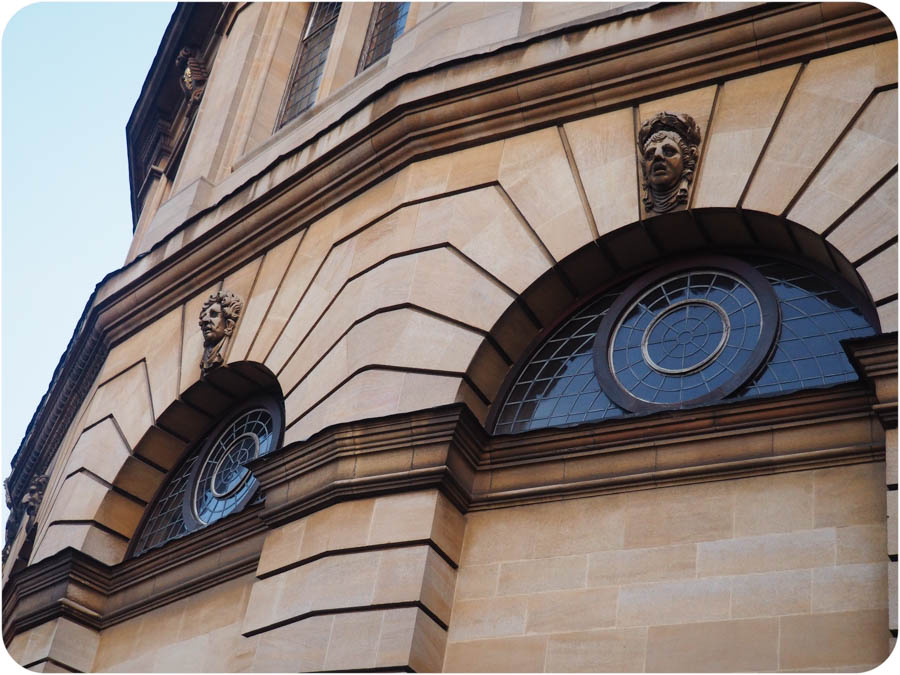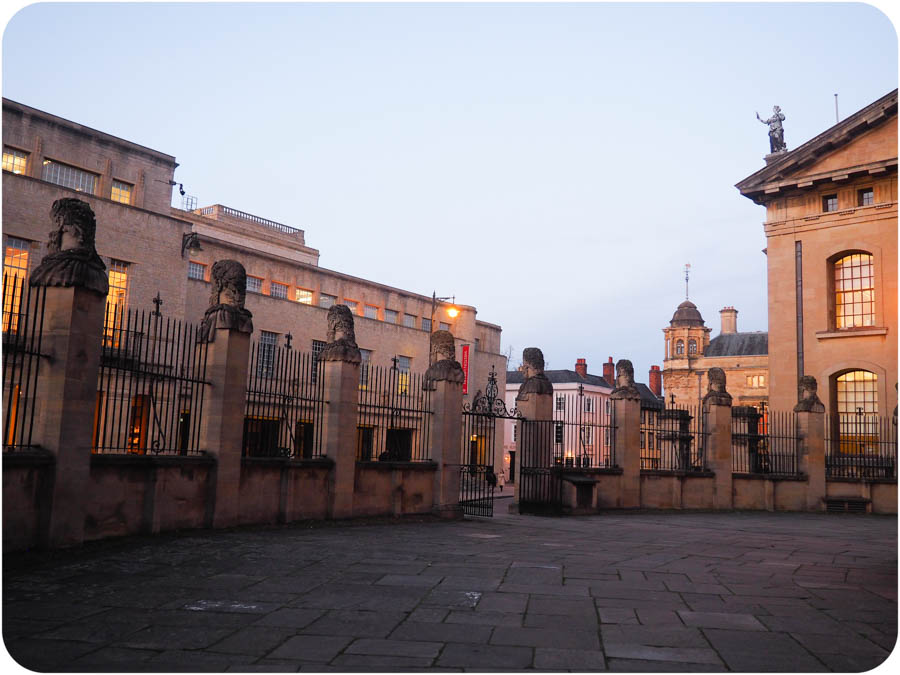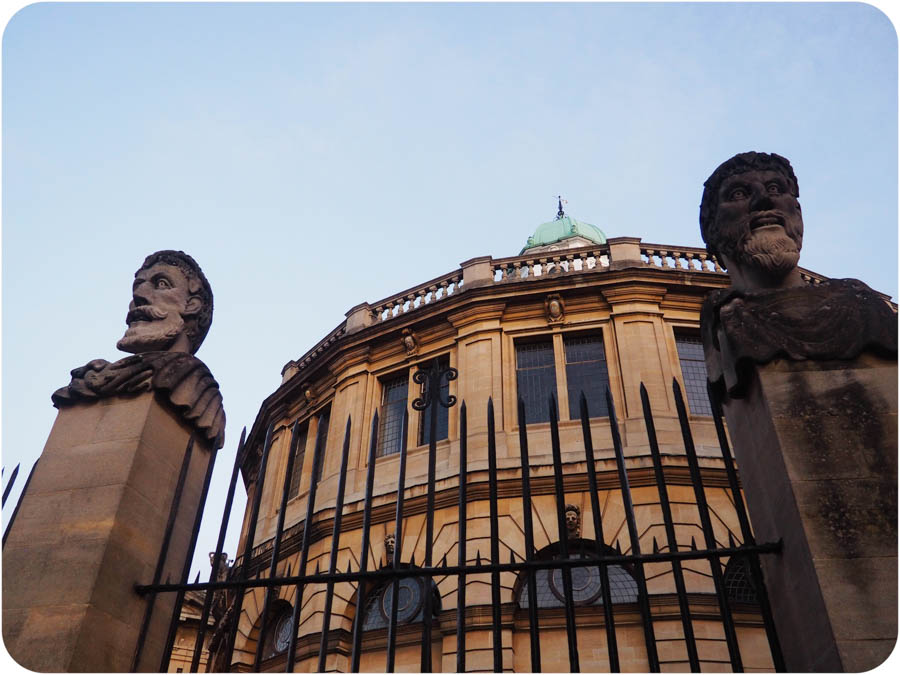 After the tour of the colleges/ painful introspection hour, we were given some free time to wander the area at our leisure. Our tour guide suggested a number of pubs and gift shoppes (I maintain that all stores within Oxford can be referred to as an olde English-style "shoppe", when considering as best as I can ascertain, each one, regardless of specialization, seems to be required to sell tweed jackets, scarves, and bicycles) in which to while away the time, so of course instead of doing any of those, I found myself inside the university's Museum of the History of Science, plugging coins into their mechanical orrery. As with any of these types of museums, I could have spent far more time inside than was available to me, but I'm glad for the opportunity to take a peek. One partial afternoon adjacent to Oxford University was better than never having set foot there at all. And if it's forced me to break this cycle of introspection/self-flagellation/blame of others/inaction particularly with regard to education by acknowledging that I can change nothing about the past and wallowing there does nothing but prevent me from moving toward a future, it's one of the best takeaways I could have. Along with the astrolabe I purchased in the gift shoppe, of course.