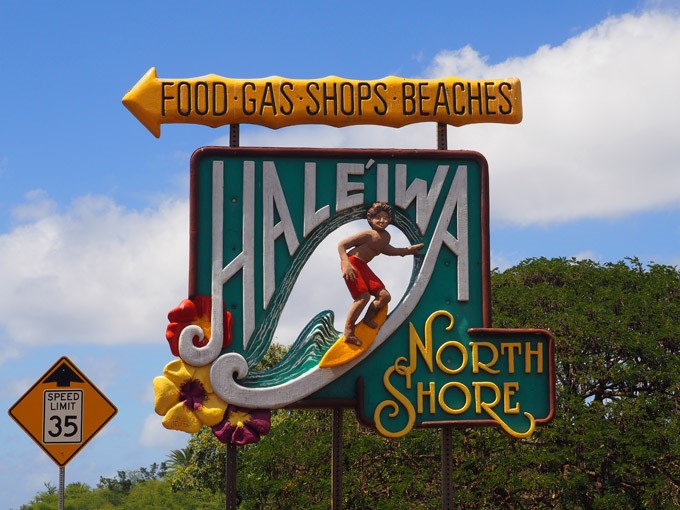 While on our trip, our group decided to have lunch at Opal Thai in Hale'iwa, which we'd heard is the best Thai food on Oahu. It's cash only, so a few of us made a trip to a nearby ATM. I withdrew $60, which I figured would be more than enough cash. When we were seated, we were handed menus, but minutes later the owner arrived at our table and plucked them out of our hands. He then proceeded to quiz us on our knowledge of Thai food. Do you like Thai food? What's the last thing you ate at a Thai restaurant? Can you even name six Thai dishes? Then he informed us that he would be ordering for us and we'd be eating family style. He asked us about what we didn't like and proceeded to give us shit about it. Oh, you don't like cilantro? Do you eat Mexican food, like salsa? Did you know there's cilantro in that? I began to get a very bad feeling about my lunch prospects. One: I really don't like having someone else decide what I'll be eating. If I'm paying for it, I goddamn well want to choose. Ideally, I want to be able to choose even when I'm not paying. I'm especially leery when the decider is someone who knows what he has to unload from his fridge to prevent spoilage losses.  Two: I loathe eating family style, especially if there's a possibility that I'll only like one or two of the dishes. I don't want to take more than my share of anything, I don't want to be made to feel like I'm taking food out of someone else's mouth. As a fatty, I'm especially sensitive to this because I don't want to be known as the Jabba that ate everyone else's lunch. Three: I'm here for lunch, not a goddamn quiz show.  I especially don't want someone treating me like Miss Hicksville, U.S.A. because an ingredient tastes like soapy tinfoil to me. Yes, I know cilantro is an important component of the cuisine. Knowing that doesn't change the way it tastes and the fact that it ruins any dish it touches for me.
The food started rolling out, and he didn't really take any of our dislikes into consideration–either because he wanted to prove us wrong about what we claimed to dislike (like educating a toddler), or because he straight did not give a shit. Literally everything one of us said we didn't like or wouldn't eat was represented on the table. The things that I did eat were on par with other Thai restaurants I've been to, nothing extraordinary. Looking at the other tables in the restaurant, it appeared that everyone was getting the same things, and I was pretty sure we'd been duped. When the bill for lunch for six people arrived and it was almost $200, I was sure we'd been duped and I was ashamed that I didn't have enough in my wallet to cover my full portion of the bill. And when I looked up and saw Guy Fieri's face on the wall, I knew why this happened. When your restaurant is full of tourists on vacation who saw you on the Food Network, you don't really need to worry about repeat customers, so you can cook what you want, rack the bill up to what you think they can afford to pay (and there's always that ATM across the parking lot in case you overestimated the cash in their wallets), and shake their hands on the way out and act like you've given them an experience.
I don't what makes me angrier: that I spent nearly three times as much as I'd planned on freaking lunch or that I walked out from a lunch that was three times as expensive as I'd planned still hungry due to the aforementioned not wanting to take more than what I perceive to be my fair share of anything. Damn family style bullshit. Jason left stuffed to the gills because he ate everything that was left over on every plate out of fear of hurting the owner's feelings. Given his business model, I don't think he really cares one way or the other. What I do know is that we now refer to expenditures in terms of Thai Lunches For Six. Buying a new car? The payment is only one and a half Thai Lunches per month! Going on a trip? The hotel is only one half Thai Lunch per night! Movie night? We can get two tickets and a soda that rivals Lake Michigan in volume for 15% of a Thai Lunch. What a value!