Well, more like half a day. It was my birthday and I wanted to spend it in Santa Fe, eating delicious food and window shopping. My first stop was at Meow Wolf–I wouldn't have had time to tackle The House of Eternal Return again, though I've heard there have been some changes since my last visit. There's too much to see and it's too well done to half-ass it. That, and I think every schoolkid in New Mexico was there that day which made it another hard pass, but I definitely wanted to browse through the gift shop as they have all kinds of neat stuff made by their artists. I ended up picking up a pair of earrings and Jason brought home a smaller plush replica of their space owl and after that, the shrieking reverberating around the lobby grew to be too much and we both beat a retreat back to the parking lot.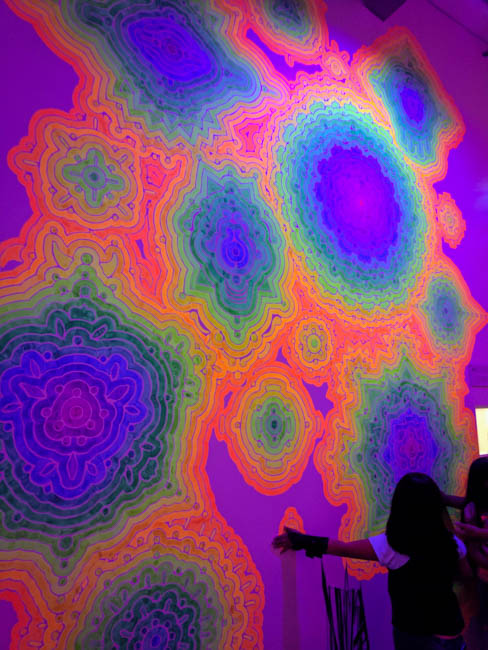 Our next stop was the Jackalope Mercado, a most excellent garden center/home decor/little bit of everything place. If we'd road tripped it to Santa Fe, I would have had a difficult time not packing the trunk full of pottery and mirrors and all the other stuff that would never fit in a carry-on/ would never survive being thrown onto and off of a plane. So we mostly browsed around, checking out their wares and their chubby, deeply suspicious prairie dogs. Because, yes, in addition to all that other stuff, they also have a few prairie dogs burrowing around, doing their prairie dog business. I also saw a kind of insect I'd never seen before, the hummingbird moth. They're really neat and supposedly they summer all around the US, so maybe I'll get lucky and attract some to my garden when my hummingbird/butterfly attracting flowers start blooming.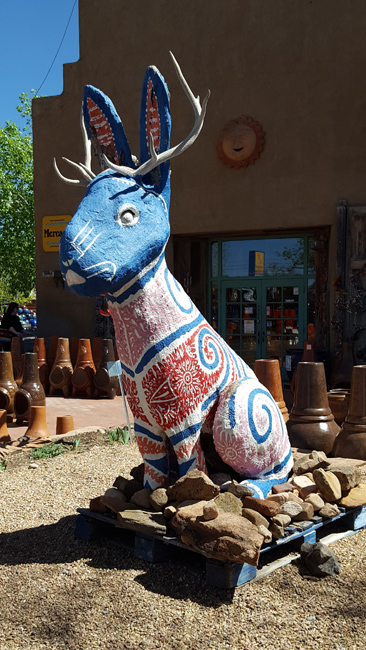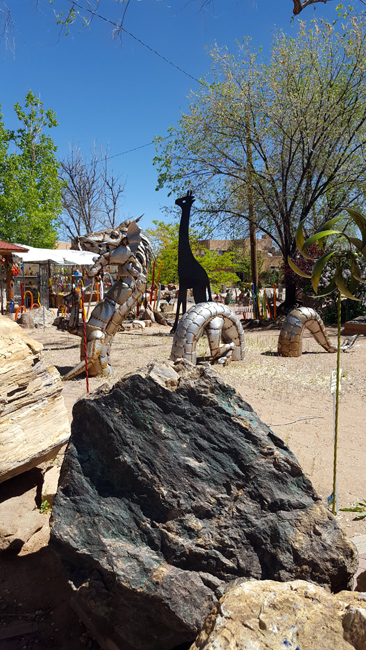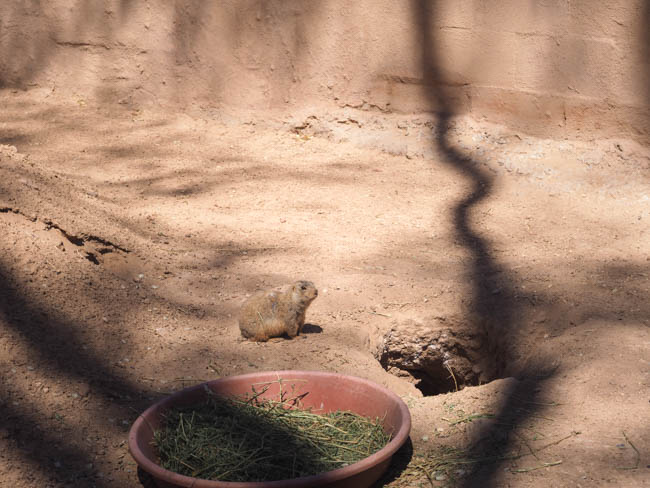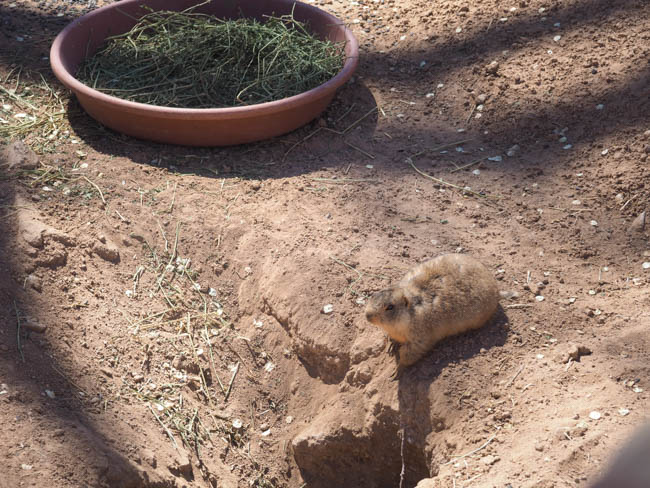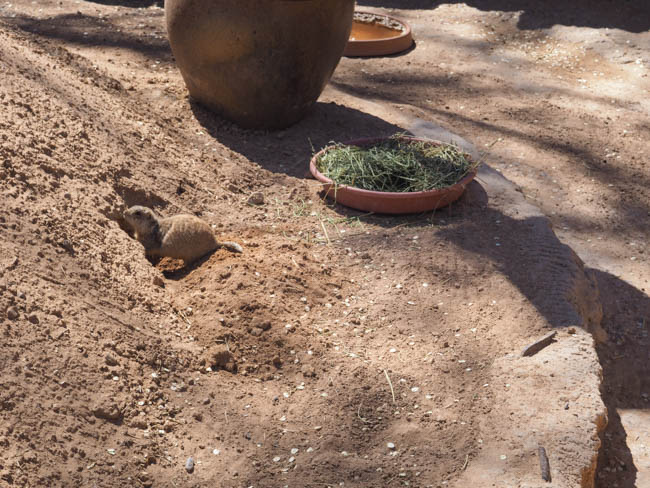 Post Jackalope, we checked into our hotel and started wandering around town, window shopping, checking out galleries, and occasionally getting pulled off the street into jewelry shops where we got to practice our best "That ring is only $17,000? What a bargain, I'm considering buying three" faces. Jason is better at it than me, I caught a glimpse at my reflection and what my eyebrows were doing could best be described as "confused and constipated" so I don't think I fooled anyone. It's especially hard to feign that kind of casual buying interest when the jewelry in question looks like it was rejected from Baublebar for being too ostentatious.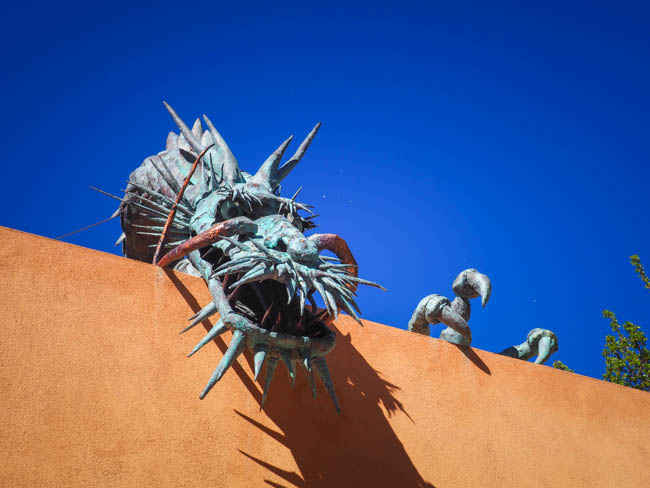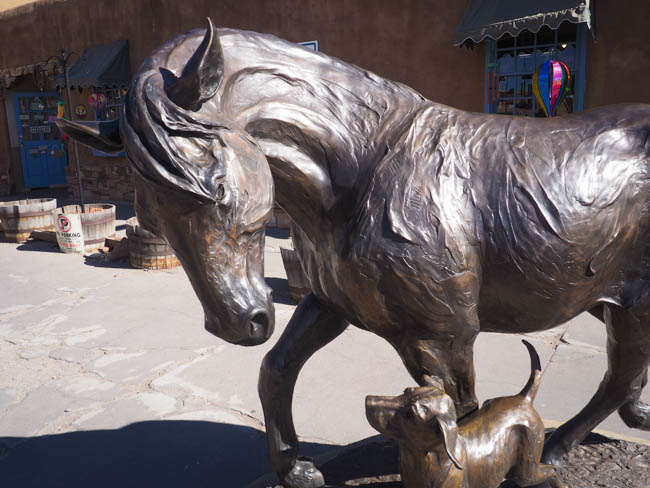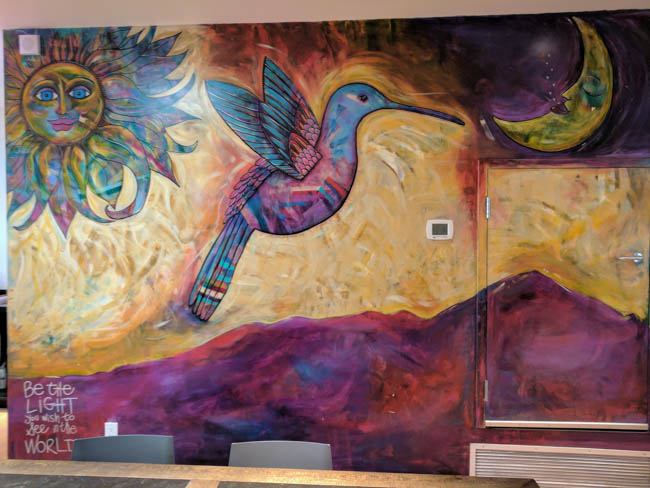 For dinner, I found myself back at The Shed, because while I COULD have tried something new, I wanted something that I knew would be out of this world delicious. This time, I got to sit out on the patio and enjoy my green and red chile smothered steak and enchiladas out in the sunshine. It was everything I'd been dreaming about the entire dreary winter and by itself made the entire trip worthwhile. Jason was also well pleased with his newborn size christmas-style burrito–all of these dinner photos? He took 'em. I was too busy chowing down.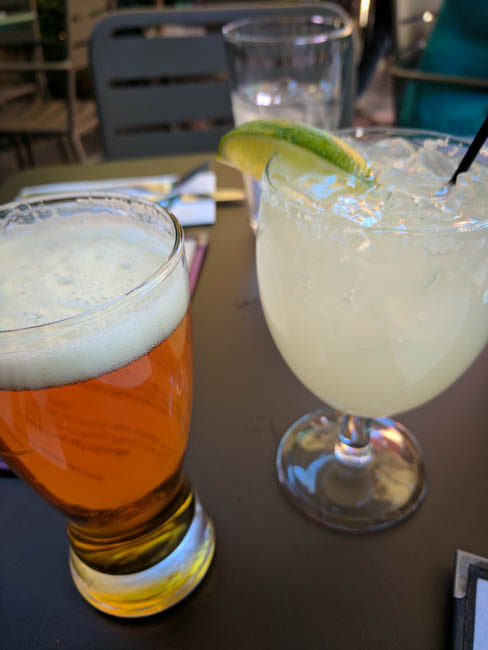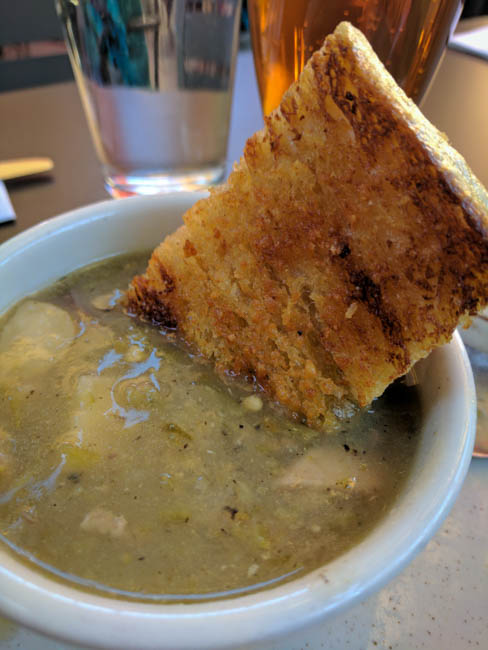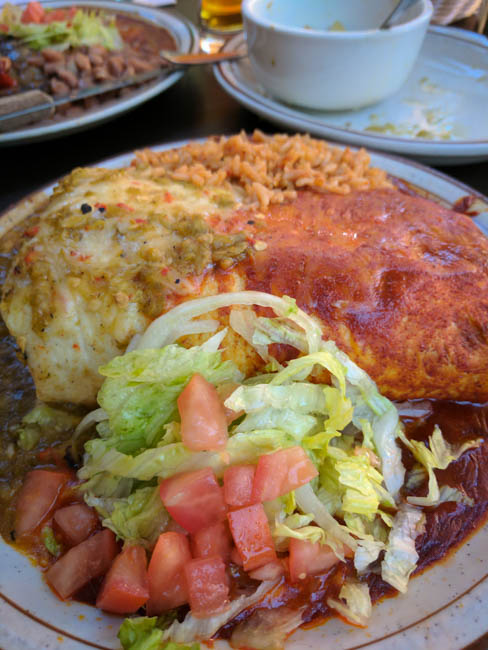 After dinner, we had hit that 6pm magic hour where all the shops in Santa Fe simultaneously close, so we walked over to the Jean Cocteau Cinema. I'd checked their schedule the week before and had seen a magic show on the docket that looked interesting–I hadn't wanted to plan the day around it so I didn't prepurchase tickets, but I kept my fingers crossed that two would be available the day of. When we arrived, they had a few "showing now" posters up, but none were for a magic act. Confused, I inquired of the ticket seller what was playing that evening, and there was indeed a magic show and they did, in fact, have tickets.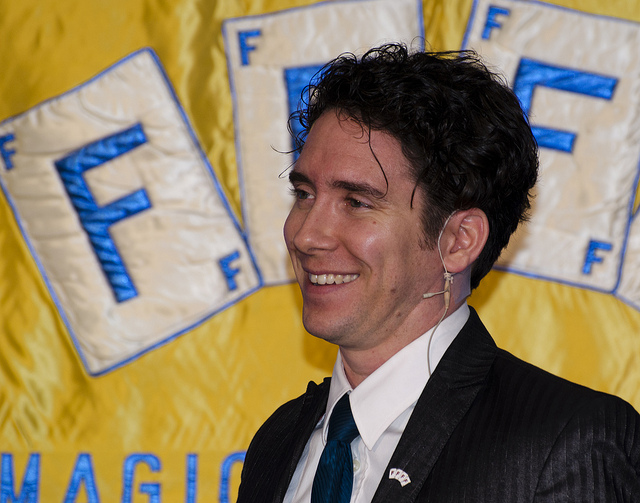 Photo by Robin Dawes
The magician in question was Francis Menotti, a veteran performer so skilled at his trade that he is one of the rare few to have fooled Penn & Teller. His show was delightful in every sense of the word–he was funny, and kind, and really engaged the entire audience in a way that would have been vastly more difficult in a larger venue, but I would absolutely go see him again, regardless of the venue. In the rain, on a train, whatever.  I don't go to see magic shows often, but Francis' show made me deeply glad that I had. I only wish there had been some more butts crammed in the seats for him–I know it's easy to be a backseat business owner when I have zero skin in the game, but it still seems like even a couple of bucks' worth of posters would at least let people passing by the cinema know what's going on inside.
I wrapped up the day by grabbing a drink at the hotel bar, Secreto, and taking it out to the candlelit patio to read and savor the evening. I couldn't have asked for a better birthday, and there was still plenty of road trip time around New Mexico to come.
Save
Save