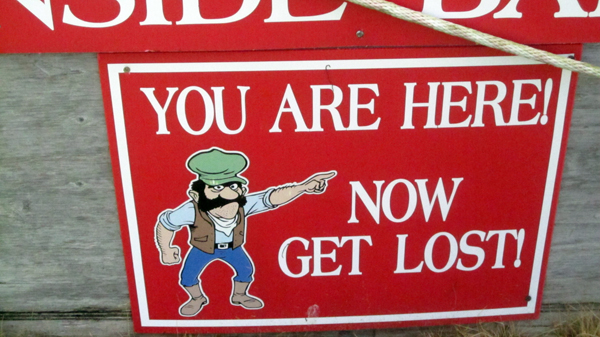 I've been through a number of corn mazes, but The Berry Barn was my first-ever hedge maze experience, and as it is reportedly the largest in North America, it was a worthwhile challenge. It's not the largest overall maze I've been through, but it's still impressive given the amount of time, effort, and care it takes to grow a maze this size, unlike the single season it takes corn mazes. A hedge maze has a sense of permanence. It feels like the sort of place you could easily envision an angry minotaur stalking behind you. It's the sort of maze I'd like to build around my house to deter all but the most determined of solicitors.
Throughout the maze, they had word games, quizzes, and berry rubbings so you'd know if you'd seen everything there was to see in the maze. There was also an excellent slide.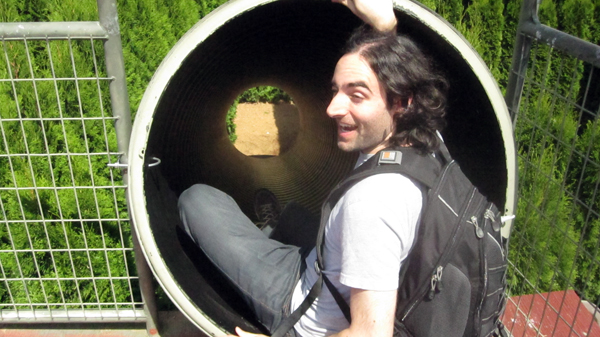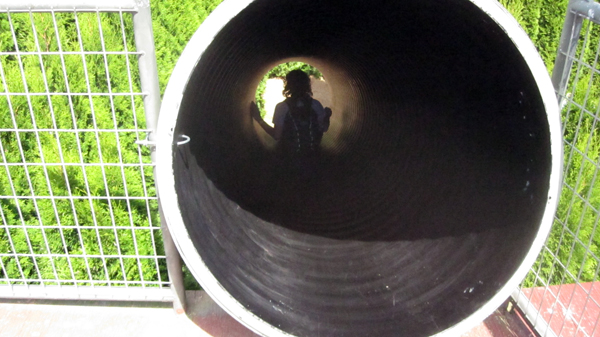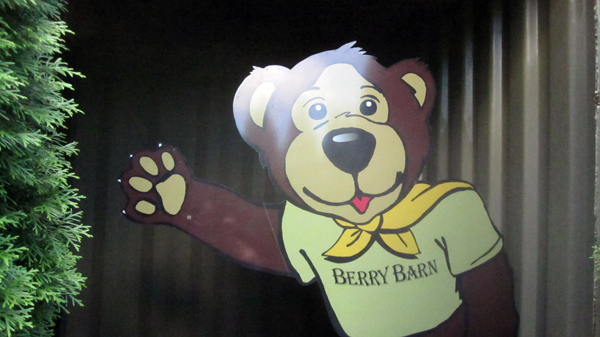 And around one corner…pedo bear.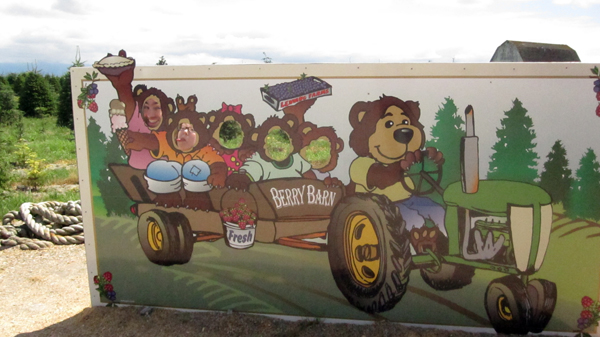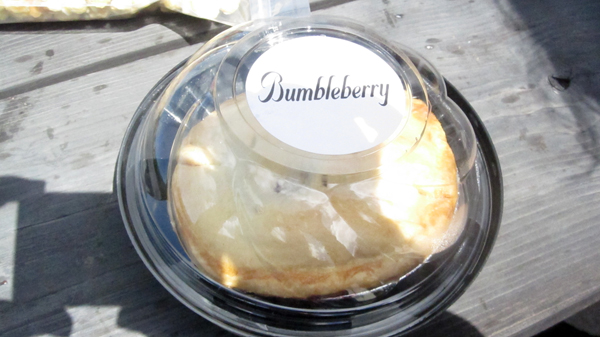 The hedge maze was fun, the rope maze was fun, and they have a number of good things for sale in their shop including some excellent ice cream…but the very best thing about The Berry Barn is their pie. This warm from the oven Bumbleberry pie is the best pie I have ever eaten in my entire life, and I have eaten a pie or three in my time. It's worth the drive for the pie alone. Jason and I almost had a plastic knife fight over the last bite, it was that good.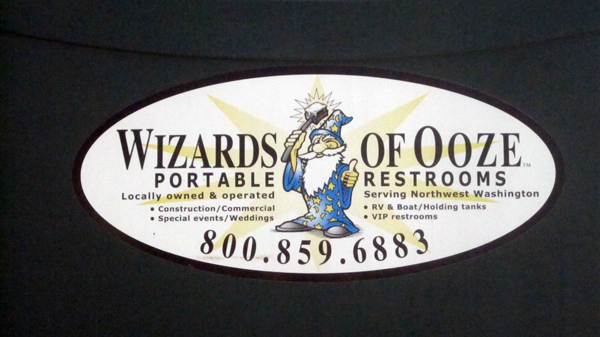 Ewww. And I thought the name "honey bucket" was gross. I'll hold it until I get home.