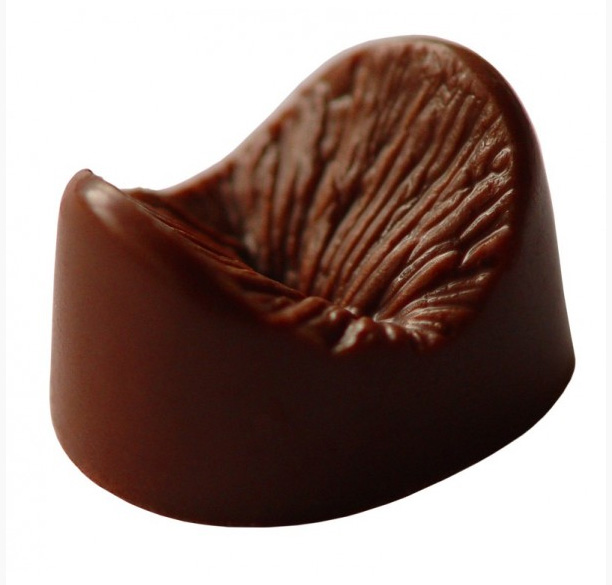 via Edible Anus
"Rings of succulent chocolate cast and crafted from the posterior of our stunning butt model." That pretty much sums it up, from the makers of other high-quality items like "pop out poo cards" and washcloths with the word "cuntface" embroidered on them. Some poor soul agreed to have their butthole molded for the sake of chocolate, and evidently other people will eat it.
Pros: It's possibly made with decent chocolate, comes in dark, milk, and white chocolate so there's something for everyone, supposedly what made britain great (surely not just a marketing slogan)
Cons: Anus shape, it's designed to be distasteful so how good could it taste, I am so highly suggestible that no matter what flavor I tried it would smell and taste like poop to me, cast from an actual bootyhole, the texture you feel on your tongue is stranger anus, I don't even like looking at my dog's butt and I love him, not just dark, milk, and white chocolate but "meek milk" "dilated dark" and "tight white" oh god I am vomiting already

Loading ...