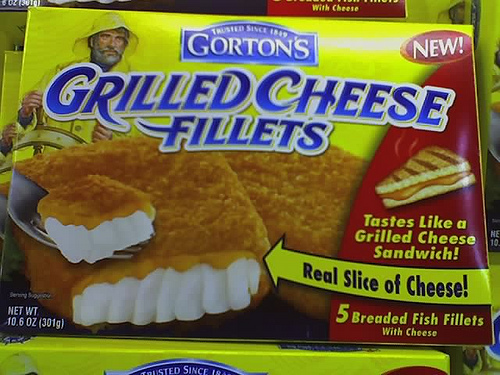 Fish and cheese? I dunno, man. I dunno. And it's cheap fish and cheap cheese. Like a home cooked filet o fish with the cheese inside the breading. Fish stick scientists have maybe gone too far.
Poll #1397795 Would you eat this? Open to: All, detailed results viewable to: All, participants: 41
VOM VOM VOM 28 (68.3%)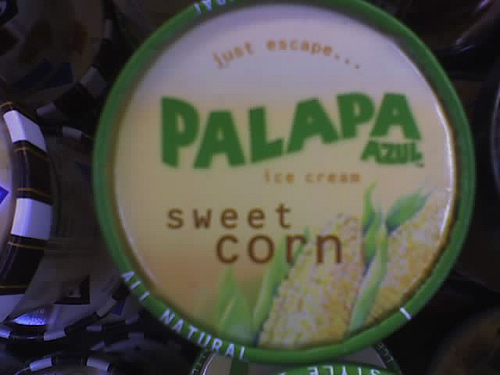 And then there's sweet corn ice cream. The taste of sweet cream and sweet corn, together at last. Is "just escape" on the lid meant to entice you to escape in the flavor of the ice cream, or escape from the ice cream, down the aisle, and out of the discount grocery store you found it in?
VOM VOM VOM 21 (51.2%)