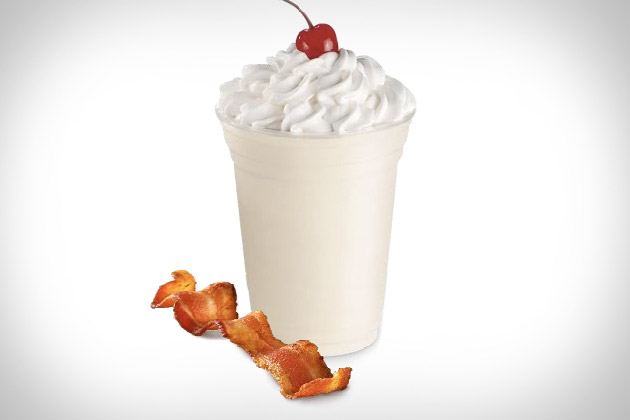 Late to the bacon craze, Jack in the Box has nevertheless jumped in wholeheartedly, advocating that we marry bacon…or at least eat their blt burger and bacon milkshake. Wait, bacon what?
BACON MILKSHAKE. Creamy. Smoky. Surprisingly kosher AND vegetarian. But would you eat it?
Pros: It's a way of cramming more bacon into your lunch, especially for those who cannot normally eat bacon. It meets or exceeds government-established daily ice cream recommendations. As it's neither artifically colored nor scented, it would be a wicked funny prank to give it to someone who thought they were getting a vanilla shake.
Cons: Isn't bacon kind of over? If it's vegetarian, is it even technically bacon? There is every possibility that the combination of smoky and sweet might make you instantaneously heave up everything you've eaten for the last week.

Loading ...