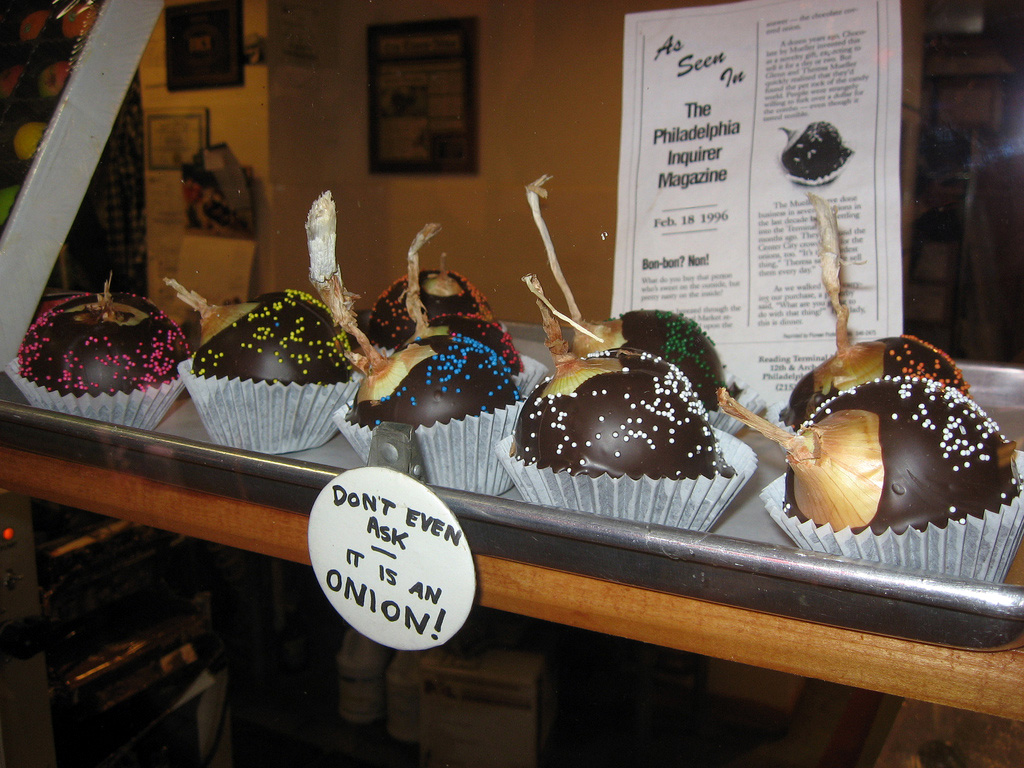 Chocolate Onions by Andrew Watson
What the hell, Philadelphia? What the hell? My gut did a flop just contemplating this photo of a real thing that's sold in Chocolate by Mueller: chocolate covered onions. They've sold this 'treat' in their shop since the flipping 1980s, so either someone is buying them or these are 30+ year old onions languishing in their display window. I don't know which would be worse.
Pros: Uh…chocolate is involved? Maybe it's a sweet onion? It has sprinkles? I got nothin'.
Cons: Sweet baby jesus they didn't even remove the papery skin, chocolate and onion together, there's no way this is delicious

Loading ...