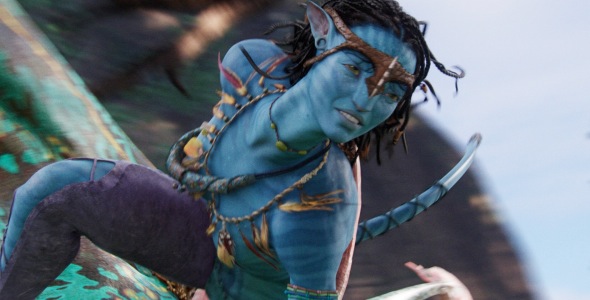 Obviously, I'm late to the party on this, but when has timeliness or lack thereof ever stopped me from writing a blog post before?
Given that the movie was such a phenomeon, and certain people kept riding my case about not having seen it yet, and stories started cropping up about people being severely depressed after seeing the movie because they were longing to visit Pandora, and then there's the epic crazy of people who believe they were Na'vi in a past life, I became intrigued and decided I ought to at least see the movie and discover firsthand what all of the fuss was about.
I also decided to hedge my bets by sucking down a couple martinis beforehand.
…I didn't drink enough. I hated this movie. Loathed it. Involuntarily rolled my eyes, huffed, and squirmed in my seat like a three-year-old for at least the last hour and a half.
I don't even begin to be qualified to talk about race as it pertains to this movie, save for the way it was handled made me feel unsettled, blah blah blah, shameful caricature of native peoples, blah blah blah, so smart but too stupid to save themselves and need a white man to do it but in every other respect they're better than evil white people, blah blah blah anti-colonialism, blah blah blah, so everything I touch on is going to be purely superficial.
First things first: All of you people who are depressed after watching this movie, detached from reality, considering suicide, all because you cannot experience Pandora firsthand–allow me to rear my hand back and slap you with the fury of a thousand burning suns. Do you really feel lost, depressed, deeply sad because you won't wake up some morning in a nightmare world where everything wants to kill you? Is all you need to be happy just some shit that lights up? Listen up, assholes: There's nothing on Pandora that you can't get with $50 and a trip to Spencer Gifts.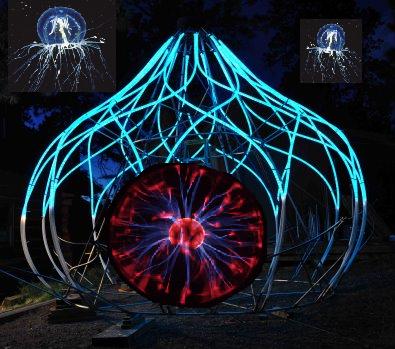 Holy shit, it's like I'm on Pandora!
Now, let's take a peek into James Cameron's brain.
"Hmm. The last really big overblown movie I made that sold a shitload of tickets involved a jillion dollars worth of CGI, had an obnoxious on-again off-again romance, had something REALLY big that got destroyed in a vast expanse of terrain inhospitable to human life that allowed for no outsider rescue, and ran about an hour longer than any other movie in the theater. What if I did that again, only in outer space? Outer space is also vast. And included a reprisal role for Paul Reiser's character in 'Aliens', the evil one who was only interested in profit and military benefits, regardless of human cost? Hmm. What else could be really, really big? Pseudo-environmentalism is pretty hot, what about a really big blade of grass? No, that's not right, too 'Honey I Shrunk The Kids'. A big meadow? No, too 'Little House on the Prairie'. Wait. Yes. A BIG TREE. Lord of the Rings had big trees and made an asston of money. People like big trees. The Giving Tree, now that's a tree with staying power. A big tree that's also an ecosystem and here comes Paul Reiser in the vast expanse of space to destroy this really big tree in the name of profits and break up the romance. Making this movie will cost at least a jillion and a half dollars in CGI and can't be cut much below three hours. I also want to include a strong anti-corporate message. Can we get Coke and McDonalds on the phone for sponsorship dollars? God, I am such a genius. I bet I can get people to buy the same movie over and over again forever."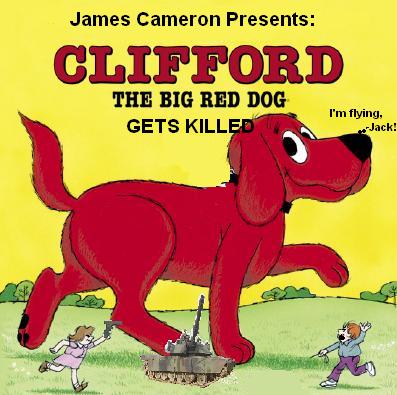 James Cameron's next project: Clifford The Big Red Dog Gets Killed
For as 'advanced' and in tune with nature as the Na'vi are supposed to be, women are portrayed to be as shallow as ever. Ladies, is your intended a pretty ugly dude? It's perfectly fine to pair up with a more attractive guy especially if your excuse is that you see a person's soul. We all know that attractive people have the most attractive souls, even when they're double-crossing liars with bad intentions. Whoops, I guess you're not as good at soul-soothsaying as you thought! You should cast this beautiful man away until he pimps his ride, at which point it's acceptable to take him back because you want to be seen riding bitch on that impressive vehicle.
Speaking of the ladies, why do non-mammalian creatures have breasts? What must their function be? Wouldn't they get in the way of all the bow-hunting they do, especially if they're merely decorative? There's a lesson to learn in this: Even if you hate everything, you don't hate boobies. Or hula hoops.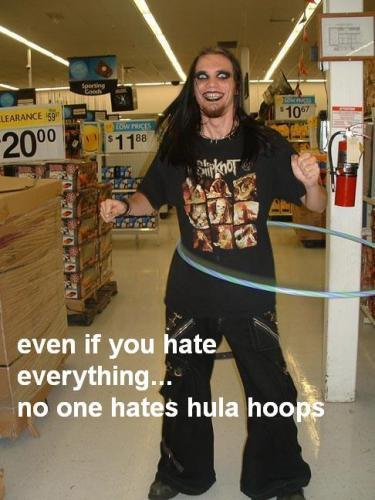 I got nothin. Did you really think I was going to google image search boobs for you?
Verdict: Predictable, boring, too long, but it does have boobs. D+