Bright and early on the 17th (everything feels early on three hours' sleep), Tristan showed up–I strapped him into his surgical gown, slapped on my goggles, and we were off to the Lunchbox Lab.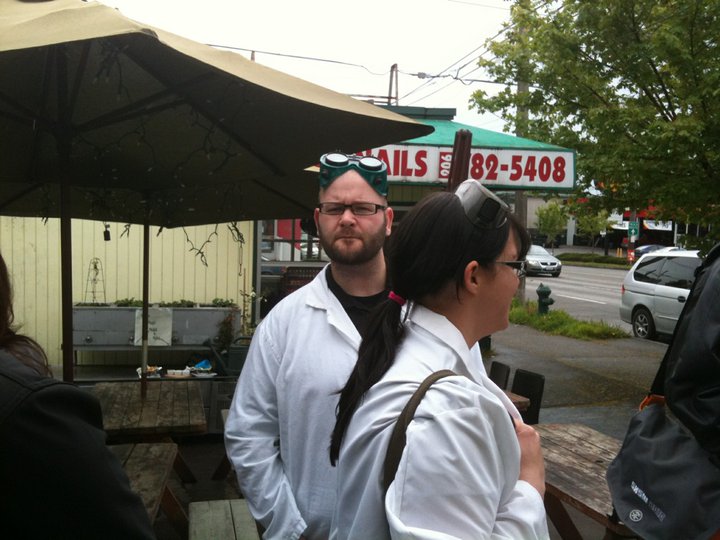 In front of us in line for the lab were a couple of people I recognized from previous Flying Lab Software events, so it is clearly fate that we continue to run into one another for lab-related activities. The wife mentioned that when I appeared across the street, a great chorus arose with "She's here!" and that she felt a little sad and left out that she didn't know who I was…but then she did.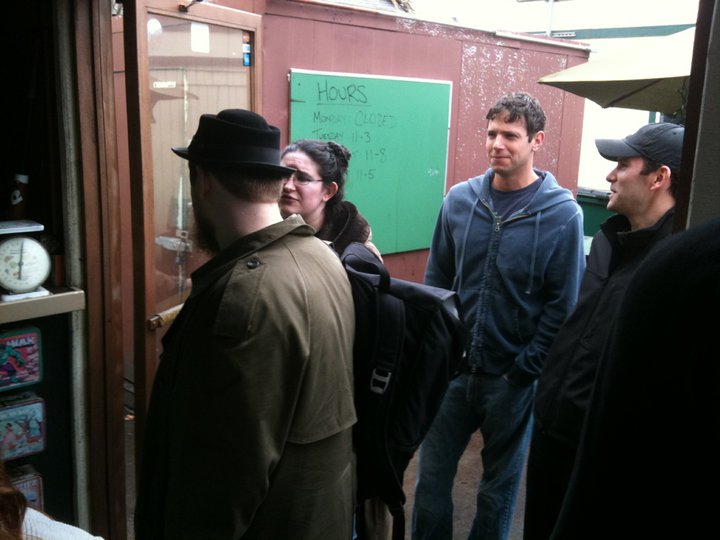 Seattle is a small, small town. Very small.
If you've never been to the Lab, they offer a selection of burger 'experiments', or you can create your own from an extensive list of ingredients. They also do house blends of meats: 'Churken'–chicken and turkey, 'dork'–duck and pork, and 'Super Beef' (I have no idea, maybe a blend of Superman and Bossie). Some short-sighted Yelp reviews have faulted the Lab for putting too much bacon on their burgers. The next day, they supposedly had construction workers lined up outside the door before they opened, who asked "Is this the place that has too much bacon?"
Pfft. Too much bacon.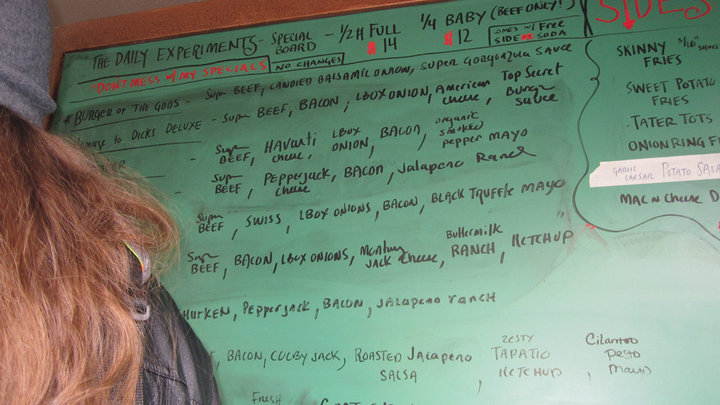 I got the 'Dork Freshman'–a dork burger with basil, grilled onions, and goat cheese, with a side of the garlic caesar potato salad, and a vanilla honey chai milkshake. And lo, it was delicious.
None of the employees even remarked on our science gear. Clearly this dress-up thing has been done there before.
After lunch, it was time for people to trek down to Renton for booze experiments set to a science themed playlist. Or, according to Napoleon, to pay attention to him and him exclusively. A shark could bite off his back half and he would be furious that no one was giving him a laser pointer to feebly drag himself after, trailing blood and gore.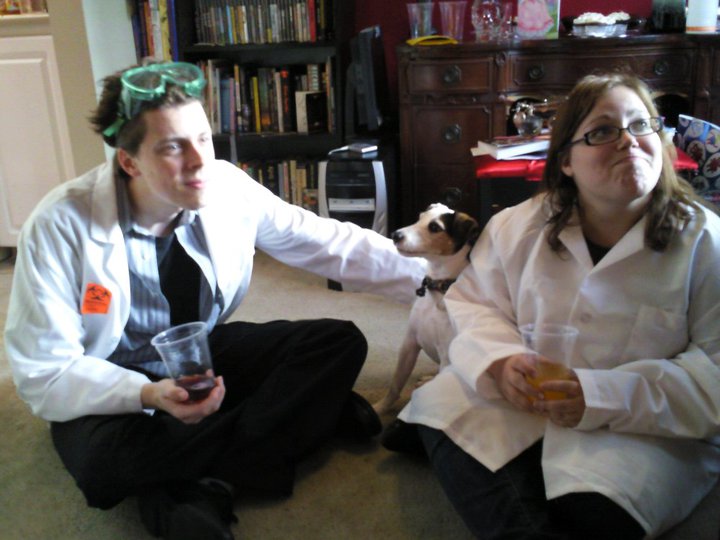 In this picture are only half of the infamous all-nighter cupcakes. I was thrilled to pieces so many people recognized the frosting design on top was a brain, I've never piped on a design before and frankly it was more difficult than anticipated. Jason also told me that I could come make pastries for him anytime I want because they were delicious and these are exactly the sort of compliments that keep me motivated when I ultimately get overwhelmed by my grandiose plans for the next party–it's my established pattern.
There was an actual scientist among us but she showed great restraint in not mocking us for our lack of science knowledge.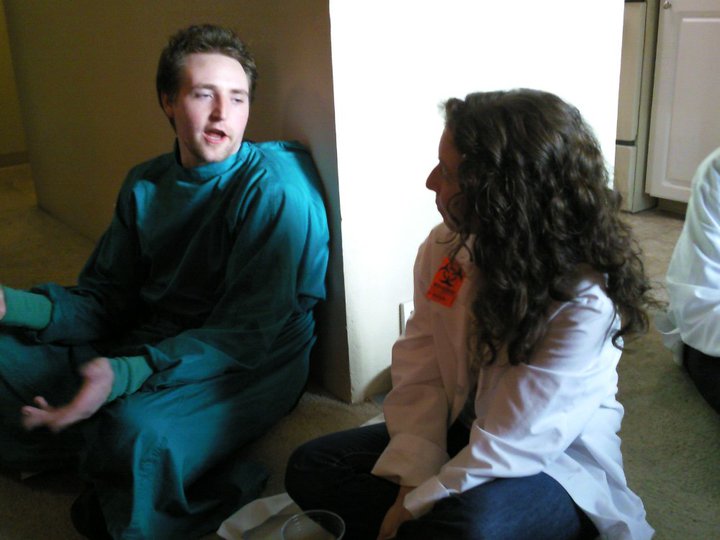 I would also like to take a moment to let you know that dreams come true.
They really, really do.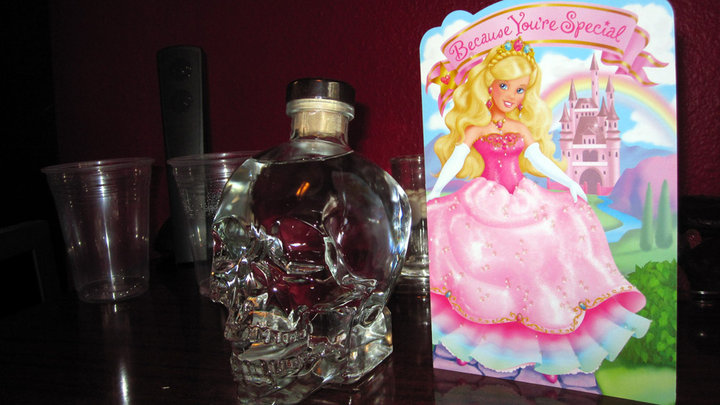 When I finish drinking this vodka straight from the skull (like any true badass would do), I will fill it with skittles. And eat those straight from the skull. Like any badass would do.
Tonya also brought me a jackalope head for my wall, wearing a string of pearls. Truly, I have the greatest friends in the universe. Once I have stopped trying to gore the dog with the horns to teach him his place in the food chain and have hung it on its proper place on the wall, I will post a photo–you can't really capture its majesty, but I'll try.
We then settled in to watch the MST3K version of "Mad Monsters" which was so awful, not even sarcastic robots could save it, and "The Lost Skeleton of Cadavra" which I have seen going onto a thousand times and laugh every.single.time.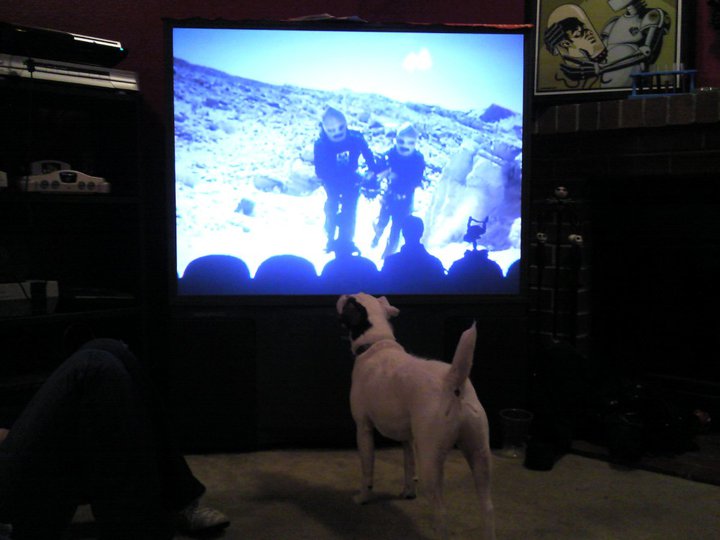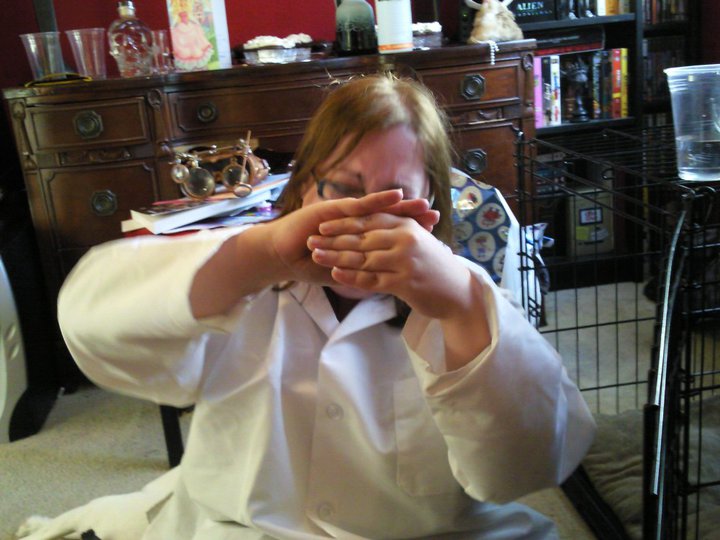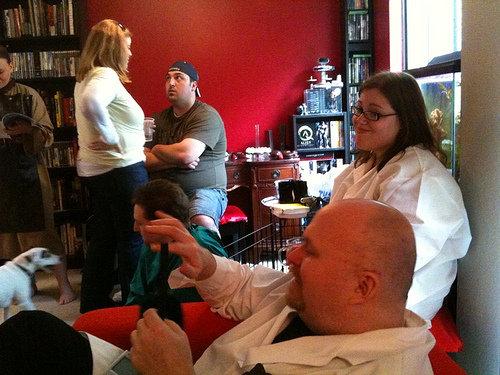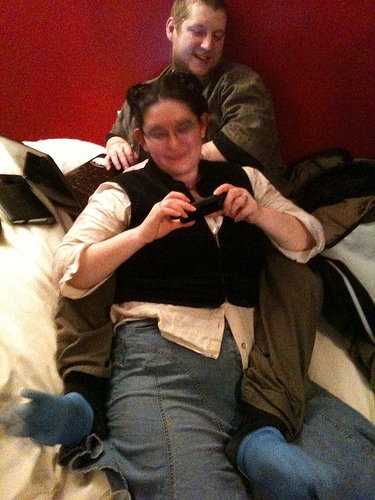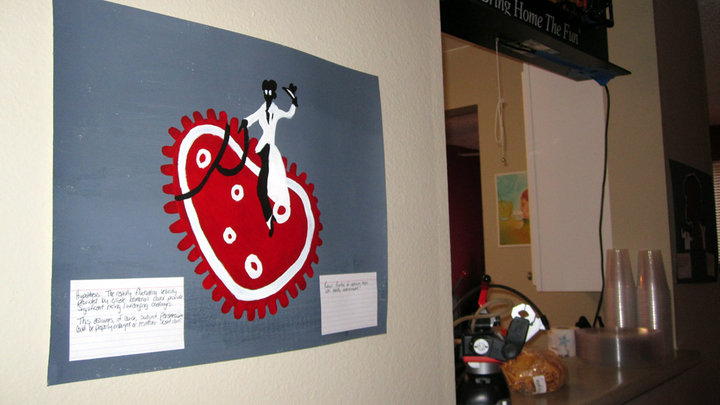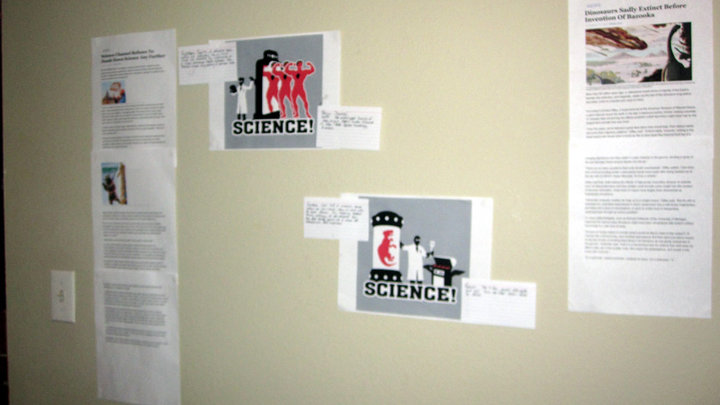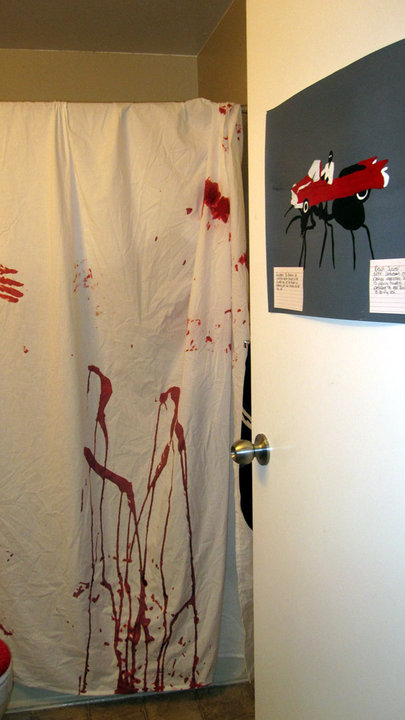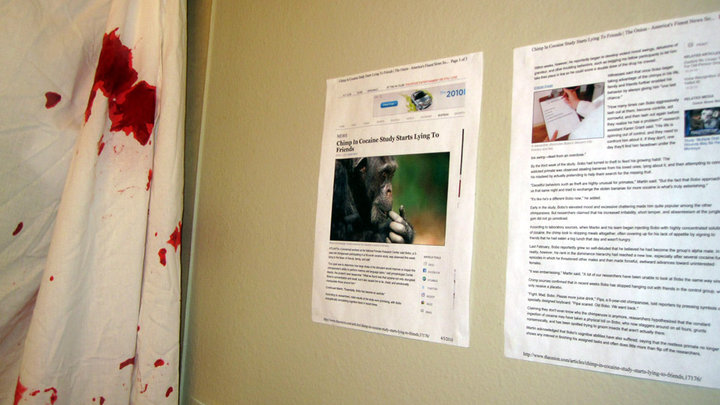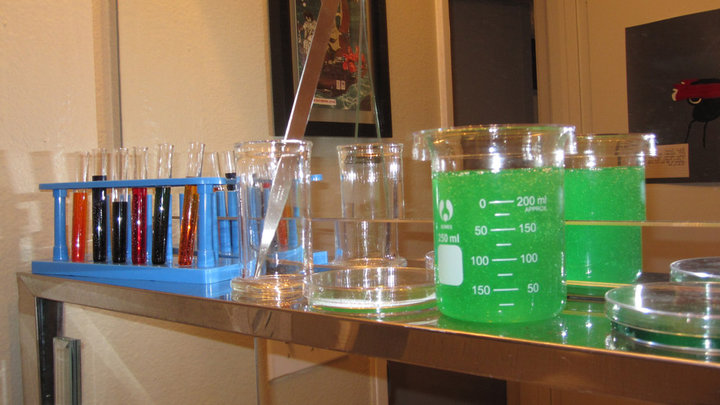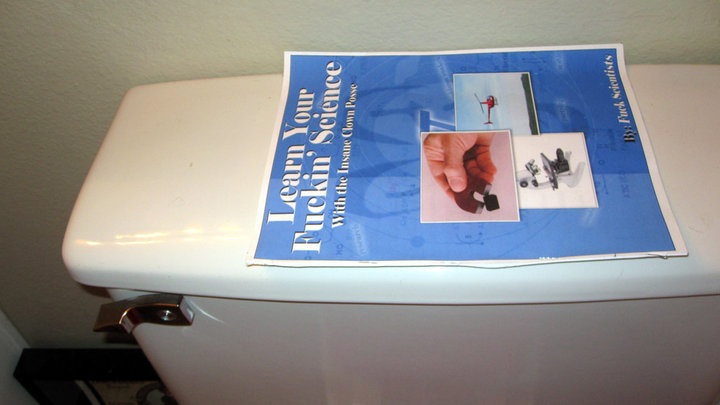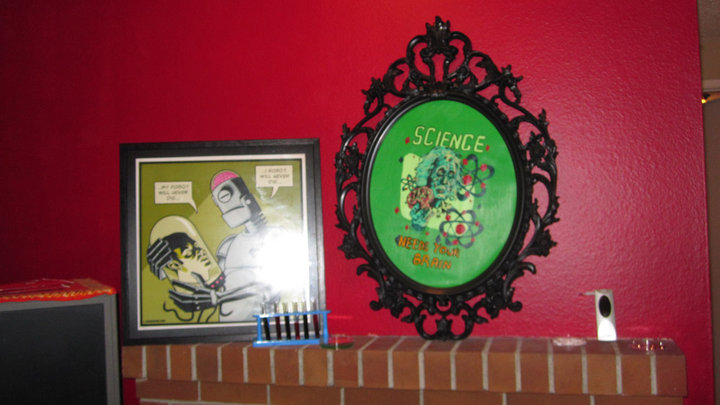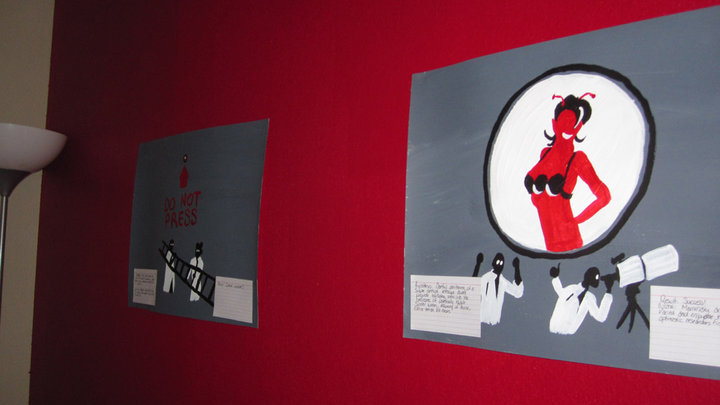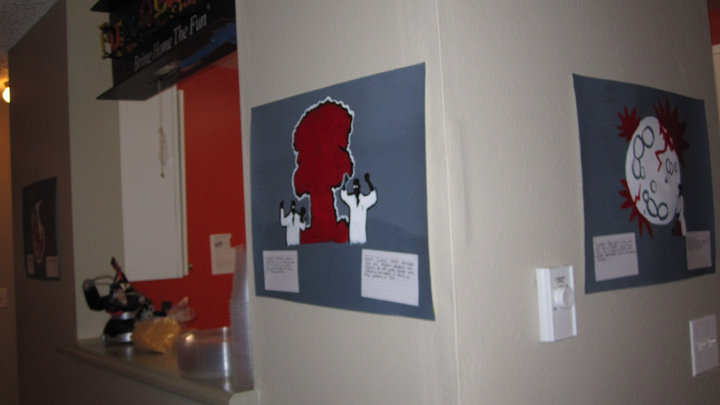 Of course, no evening would be complete without a breathalyzer test before the guests were on their way out.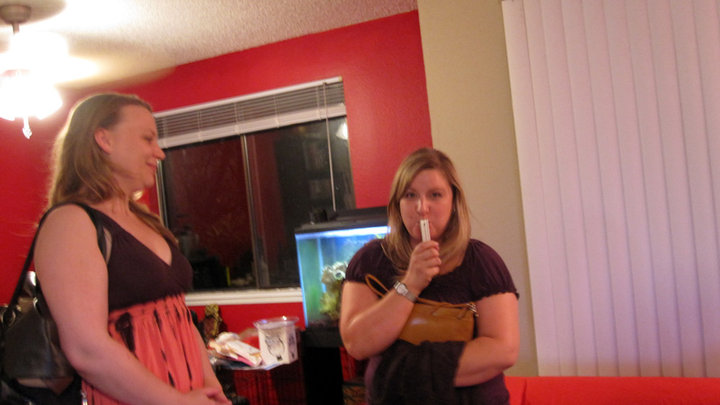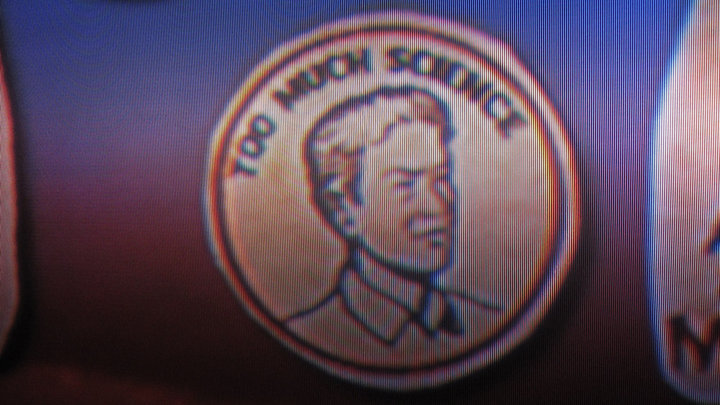 Too much science? Hardly. Do you know what this could mean for science, Betty? It could mean real advances in the field of science, some of them good!