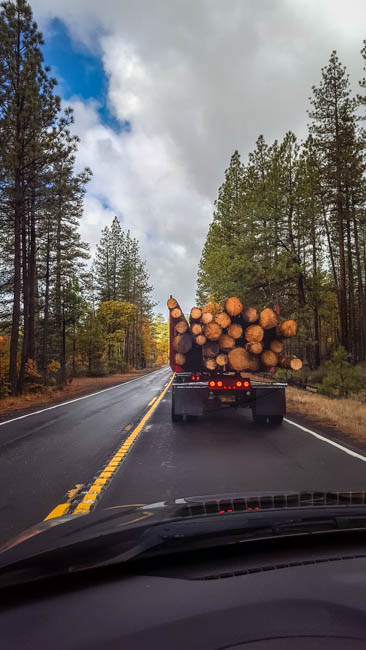 At least, Lassen was the plan. We'd spent the night in Dunsmuir as it put us within easy morning striking distance of this national park–it would be a not insignificant detour on our day's route, as that evening's destination was Anaheim, which was a nine hour drive without a detour, but national parks are worth detouring for. We ended up sitting in construction traffic for a while, but the sun was shining, we  had podcasts playing, and there was jerky to gnaw on (the breakfast of champions). Often as you approach a national park, the land around you will grow wilder, a hint of what is to come. I can't say that was really the case here. It grew more rural, certainly, and our car got chased down the road by a pack of dogs which was pretty wild, but there were no glimpses of the park through the trees, no clues to what lay ahead.
What lay ahead was that the park was closed due to snowy/icy roads. Dang it! The visitor's center and a short walking trail were still open, but the driving loop through the park was closed. I was disappointed but this area isn't so terribly far away that I couldn't make another attempt in the summer. If I'm honest, I'm already half planning my next trip to that area. And it wasn't all bad–we got to take a bathroom break, stretch our legs in the crisp air, listen to bird chatter, and see a tiny part of a place neither one of us had been before.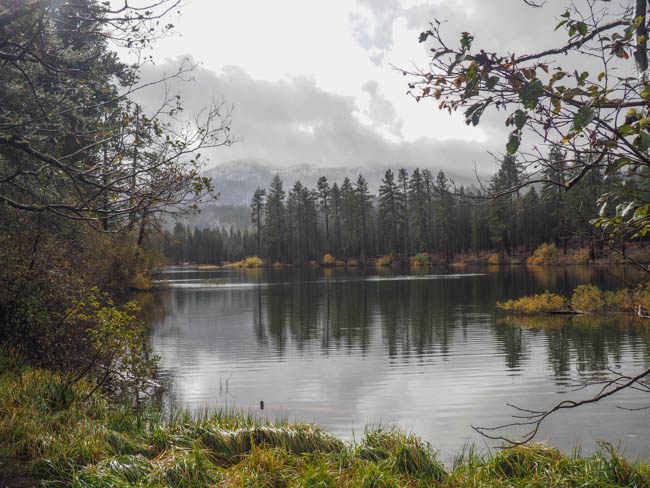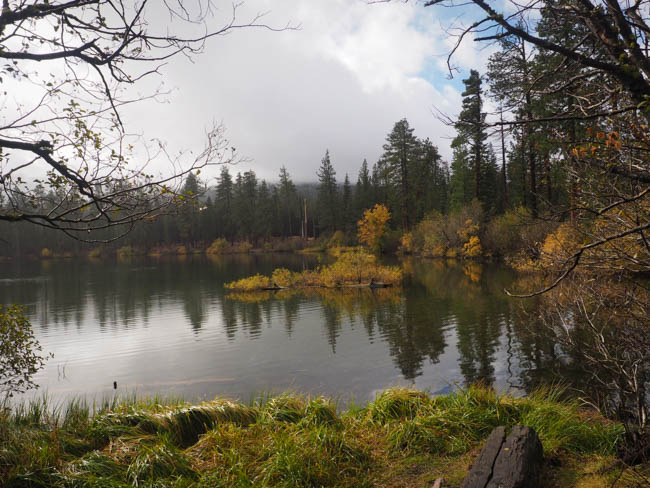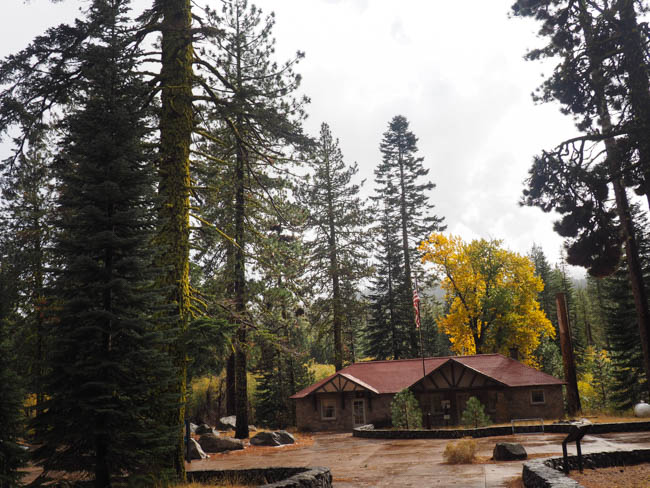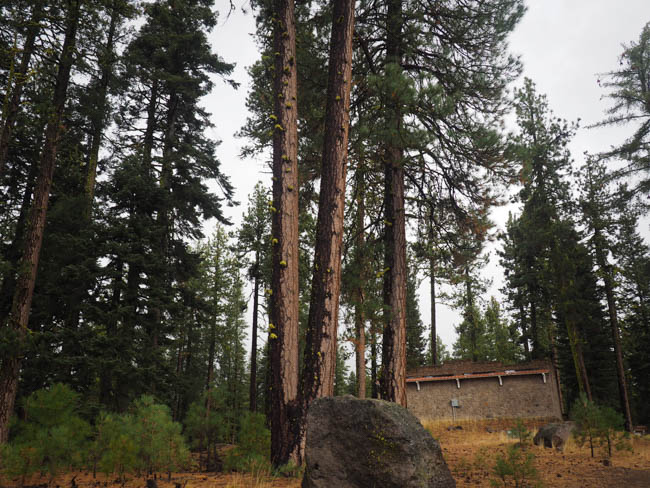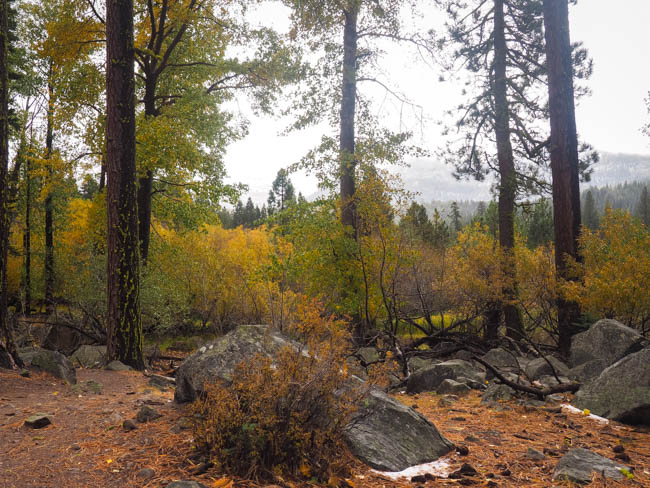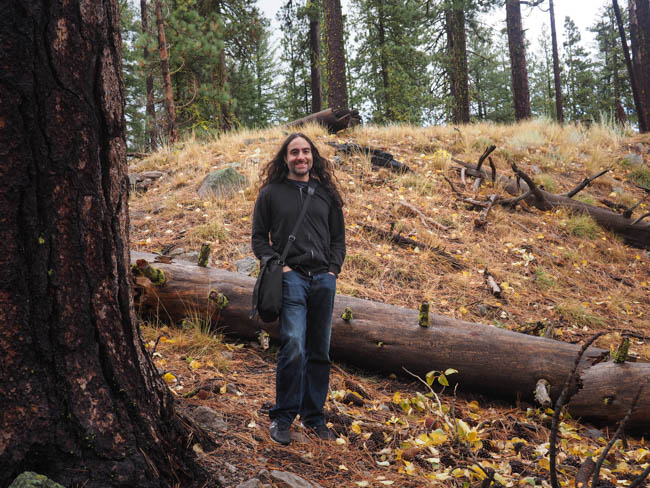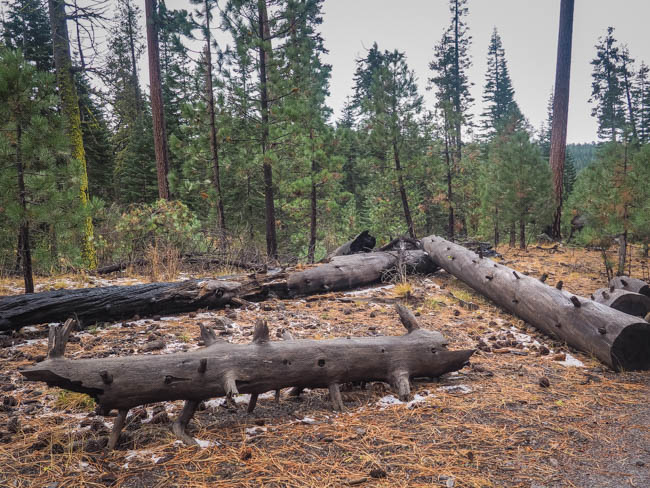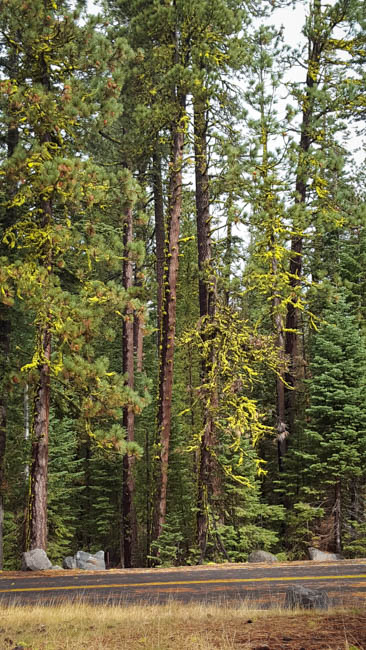 The trees were coated with the most neon green moss I've ever seen. It flipped my cameras out, they utterly balked at its vibrancy.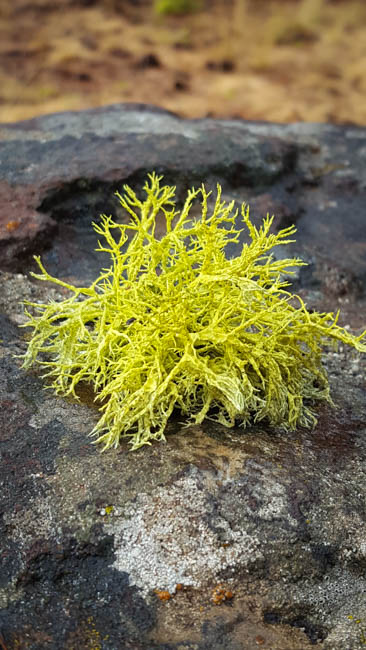 Greeeeeeeeeeeeeen!
From the sort-of-fail at Lassen, we pushed hard toward Anaheim, making a stop for In N Out burgers (a given), taking a short detour for an address I'd plugged into RoadTrippers which turned out to be an empty orchard in the middle of nowhere (uhhhh, thanks, past me), and stopping for the occasional restroom break. Sometimes, adventure is seeing new sights and plunging off a rocky cliff with a parachute strapped to your back, and sometimes, it's flossing a chunk of jerky the size of a toddler out from your teeth in a McDonald's parking lot while being watched by something like twenty feral kittens, and this drive was definitely more the latter. Not just more the latter, exactly the latter, because that was precisely what happened. One moment, I felt I wanted to pull over and get out some dental floss, and the next, there were cats everywhere and my mouth was giving birth to something so large I should have probably given it a name.  I suppose it's not too late. Rest in peace, Jay Erke.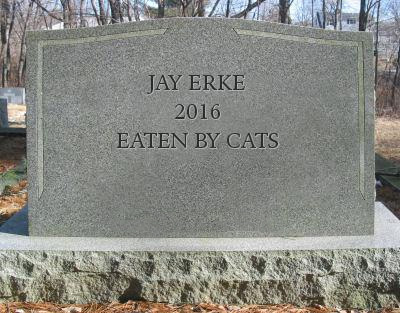 Even pushing, we arrived at our hotel late, with all of the usual complaints that come with a long day's car travel, so I was thrilled to learn that the pool and hot tub were 24 hours. I wasted no time after check in to don my brand new suit decked out all over with sharks (only $10 on Amazon!) and head to the pool–it was late enough at night that Jason and I had the entire pool to ourselves, which was a blessing in more ways than one. Not just for the quiet and moving a body that had spent too many hours sitting and the warm water on aching muscles, but also because within a minute of hitting the pool, one of my boobs popped out, and also, the suit turned see through. Not "naked in the pool" sort of see through (minus, of course, the escapee situation which was corralled immediately), but definitely "it's a good thing there isn't a strong light source nearby" sort of see through. What I'm saying is, there's a solid reason that swimsuit was only ten dollars and it wasn't quite the bargain I thought it to be. So, you know, thanks again, cover of darkness and other hotel guests with reasonable bedtimes. You saved me a lot of embarrassment. At least until I splashed it out all over the internet.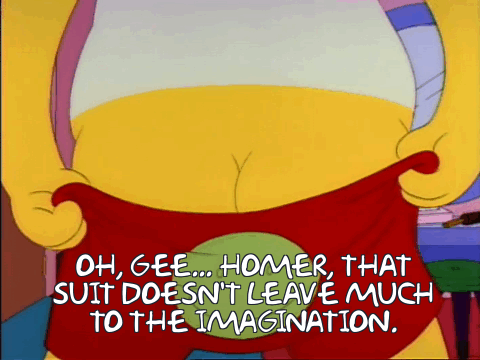 Save