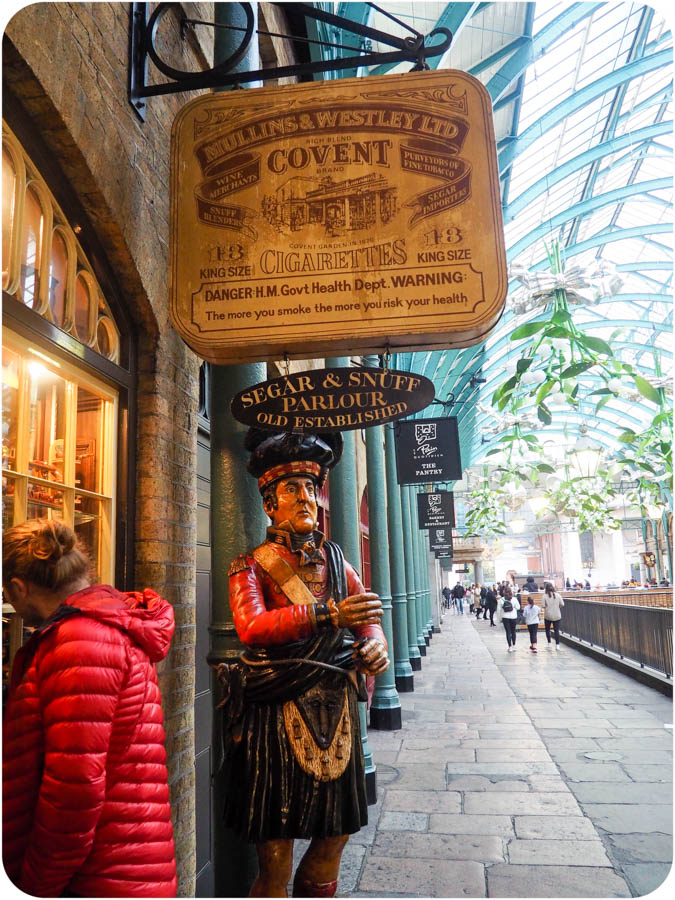 One of the things I really wanted to do whilst we were in London was to have a proper afternoon tea–scones, clotted cream, tiny sandwiches, the works. There are a lot of places eager to cater to tourists looking for this experience, and if I'd wanted, I could have taken tea every single day of my stay and still not visited all the most lauded options. And while I do love tiny crustless sandwiches, I don't know that I could eat tiny crustless sandwiches for nine days straight and still be excited when the tenth tower arrives at the table, so I elected for one posh appointment: the High Five tea at Balthazar. I've since read Balthazar described as an American take on a French brasserie, so it may have been an unusual choice for an English tea, but I stand by it.
Balthazar is located in the Covent Garden district of Westminster. Nearby is a shopping center, a former vegetable market, that is now lined with tall, narrow shops, many spanning two floors. When I visited, there were a number of street performers on the lower floor, their singing expanding to fill the entirety of the hall. Jason kept attempting to purchase food, and I kept preventing him, reminding him that our afternoon tea appointment was like to be more of an entire day's worth of food than the light snack he was envisioning. We did note some goodies that we'd be interested in returning to purchase should the tea not live up to our expectations (spoiler: we did not return), and instead spent the time before our reservation idly browsing the shops as neither of us were in the market for a luxury watch.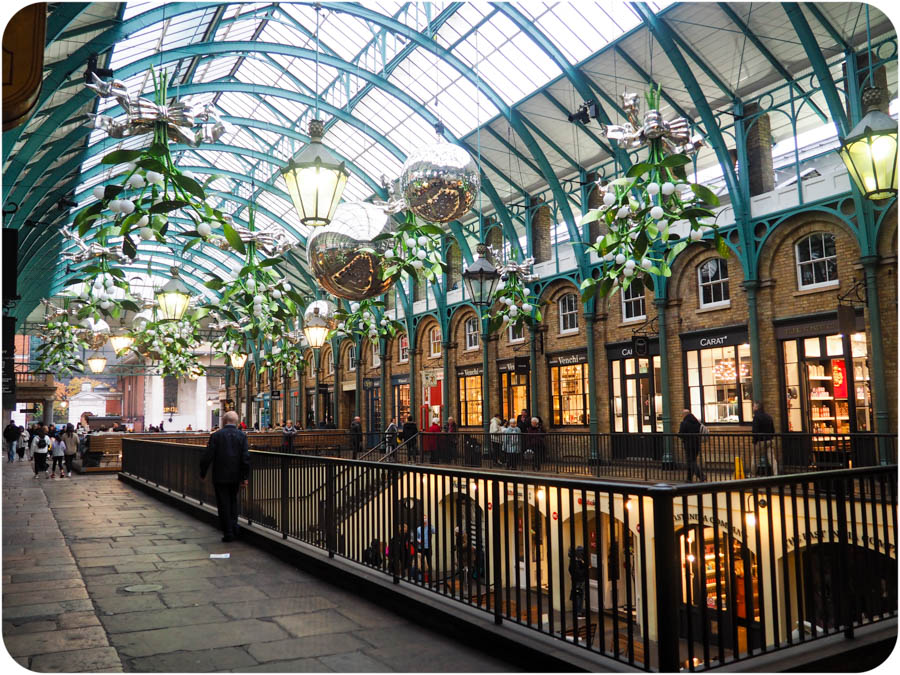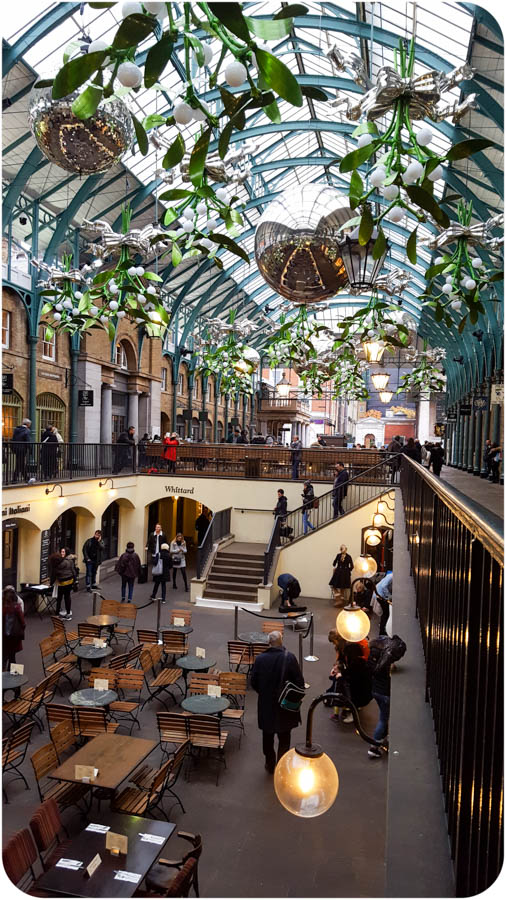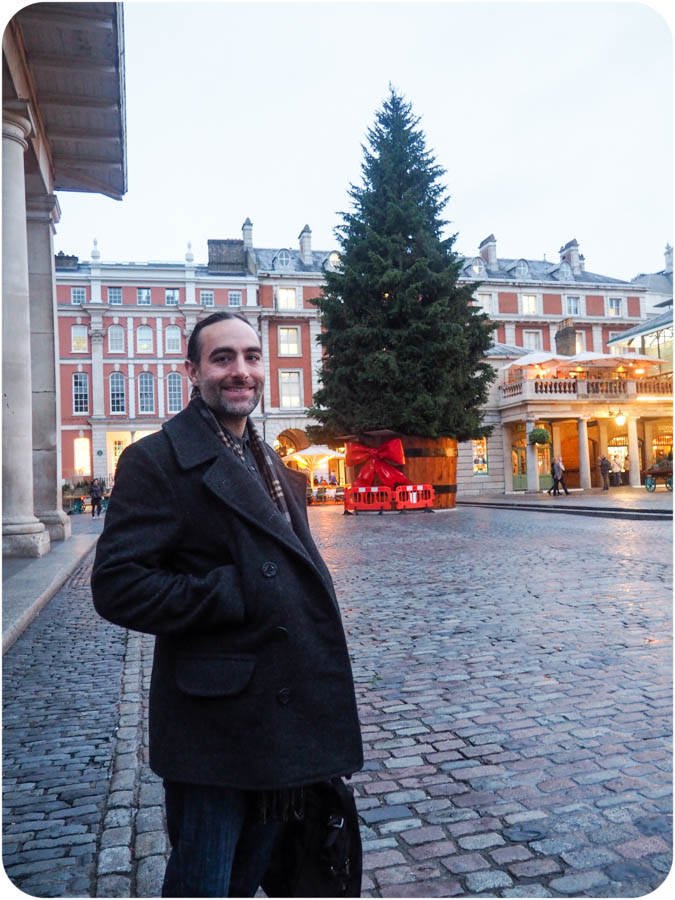 For their 5th anniversary, Balthazar developed their High Five tea: a towering tray stuffed with all of their biggest hits of the past five years, appearing in a haze of dry ice that swirls alluringly around the treats.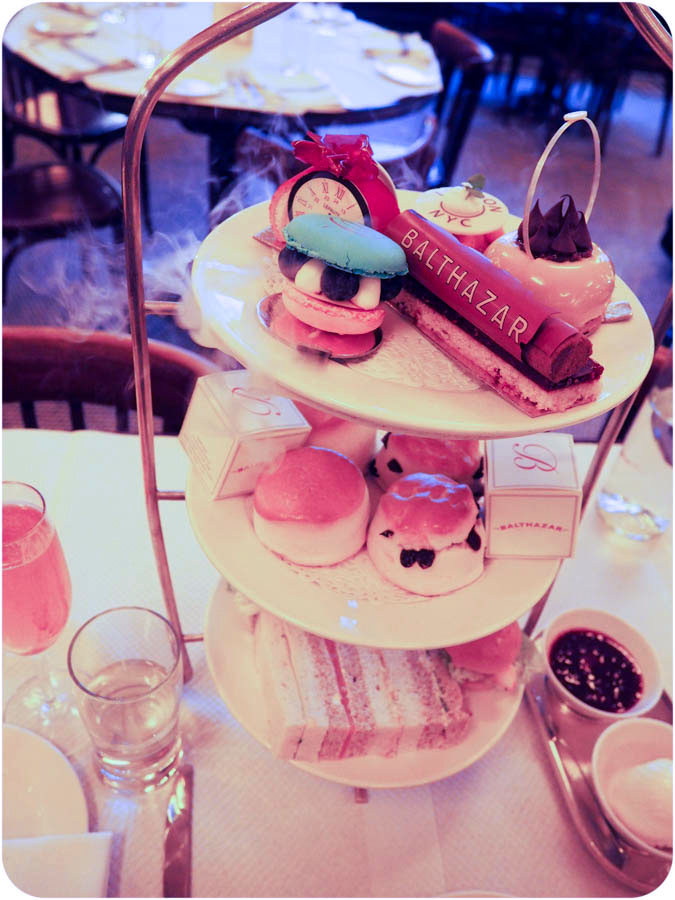 The bottom layer is the foundation of the meal: tea sandwiches of crisp cucumber and bright mint with a smear of earthy hummus, egg salad with watercress (I don't do egg salad, but Jason liked it well enough to eat both), smoked salmon and lemon crème fraîche, and the perpetual British tea classic, coronation chicken, which with its combination of apricots and curry spice manages to be lightly sweet yet richly savory and was my favorite of the lot. Also served on this layer were miniature lobster prawn rolls served on buttery brioche. 
The middle layer is comprised of buttermilk scones (half studded with plump sultanas, half without), served with generous pots of Devonshire clotted cream and house-made strawberry jam. These scones are soft, warm, fragrant vehicles perfect for mounds of cream and jam and utterly unlike the dry, crumbly triangles that serve as scones stateside. Ignore for now the boxes also nestled on that layer, we'll return to them later.
The top layer is reserved for the crème de la crème: five cakes, one for each year the restaurant has been operating. Proceeding clockwise from the bottom right cake that reads "Balthazar":
Balthazar Icon, a confectionary copy of their awning rendered in Valhrona chocolate on a shortbread base with raspberry jam fusing the layers
Union Macaron, a meltingly delicate red and blue cookie sandwich loaded with fresh blueberries and cream
Gooseberry o' Clock, a roulade of choux sponge infused with elderflower and gooseberry compote and ensconced in a shiny, sugary cellophane
Queen of Tarts, a sweet strawberry tart topped with a white chocolate disc
The Golden Bombe, a creamy, dreamy chocolate and hazelnut pudding topped with crisp sugarwork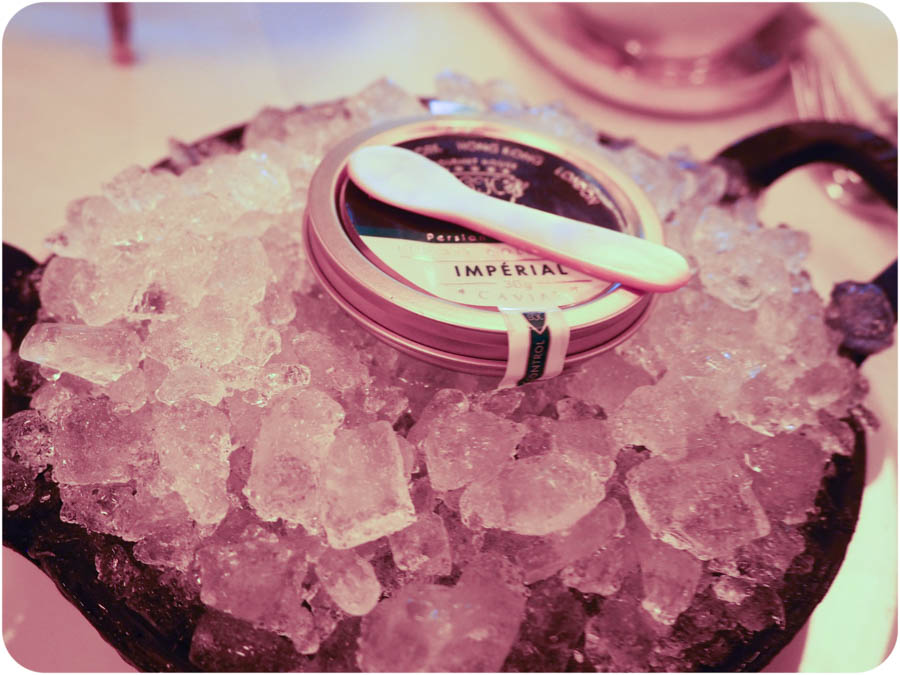 As though all that weren't enough, we opted for the ultra indulgent version of the tea, which included a rosé champagne cocktail with crystallized rose petals and a 30g tin of imperial caviar, served with yet more crème fraîche and blini. I'd never before tasted caviar, and the briny oceanic burst of the eggs paired gorgeously with the heavy crème, each tempering the other and becoming more than the sum of its parts. I fair say we nearly rolled from the restaurant, stuffed as we were with every good thing, which doesn't mean we were too carbohydrate-addled to pocket our take-home boxes on the second layer, each containing a crisp, deeply caramelized, divine cannelés bordelais.
They've since moved on to a flower-themed tea that looks return trip worthy, even when that return trip involves an international flight. Who is coming with me?