This weekend we attended the 4th annual Pumpkin Hurl and Medieval Faire (or, as it was abbreviated on their schedule, Hurl Faire, which brings to mind an entirely different sort of gathering) which marks the start of the Snohomish Festival of Pumpkins. The event organizers, recognizing that while trebuchets flinging pumpkins is an awesome premise, there's also a lot of downtime between tosses, and thus it became a medieval catchall, with "knights" on horseback hacking veggies on posts, "viking" battle classes, and, of course, shops with food and sundries. The best part about visiting a medieval faire, ANY medieval faire, is that none of them are authentic. Everyone gets to be lords and ladies for the day instead of struggling with class warfare! Knights battle each other instead of slaughtering peasants for funsies! Wood fired pizza, roasted corn, and turkey legs instead of pottage and stale bread! A distinct lack of plague, leprosy, and typhoid fever! About the only thing that's the same is dental hygiene, given that since I'm without insurance, I'm just about as likely to have my tooth pulled by a barber.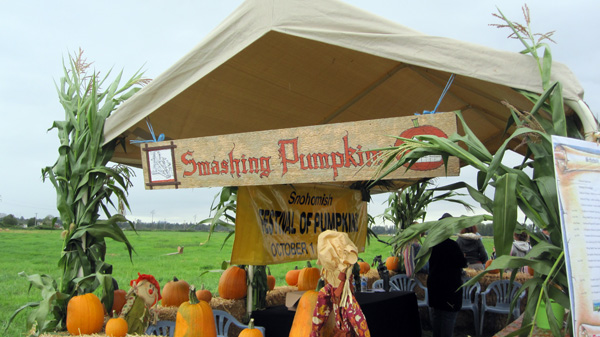 Oh, how the mighty have fallen…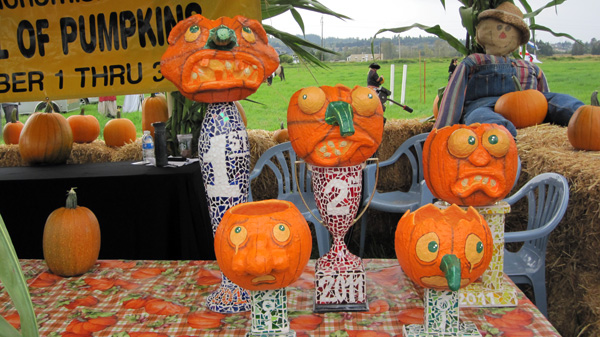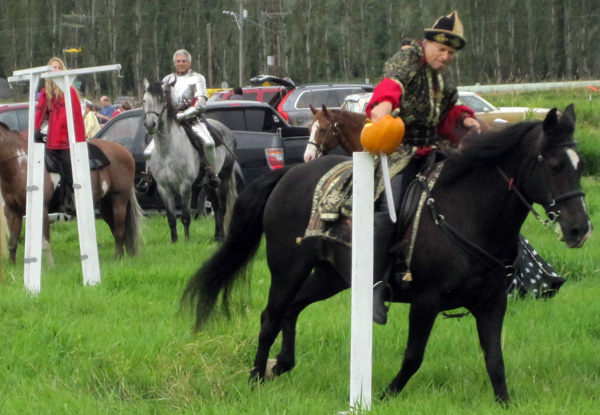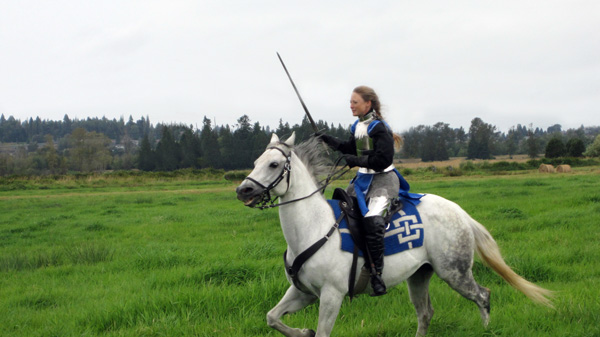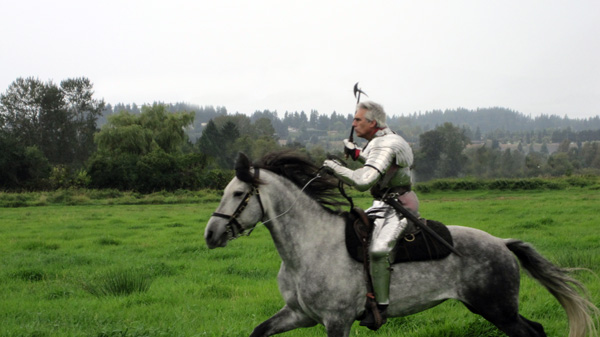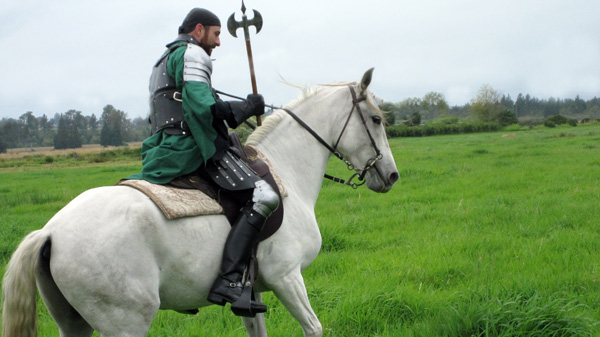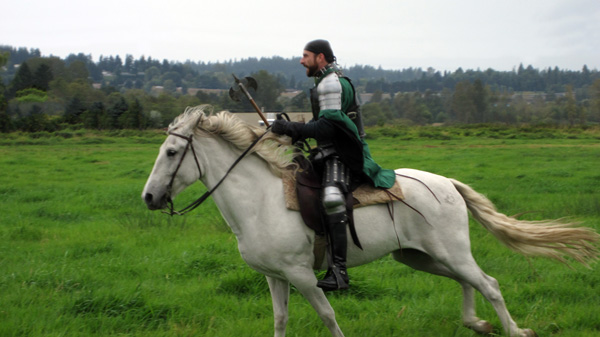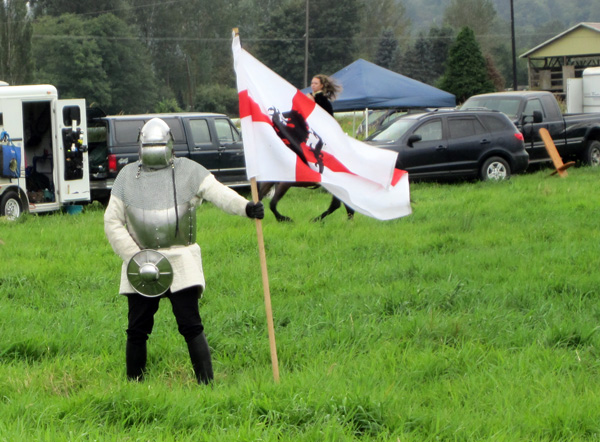 After the horseback demonstrations ended, we were allowed to go meet and greet with the horses and their riders. Being able to look and not touch at the Puyallup Fair was torture, so I was quick to take them up on the offer. When the horses whuffled their soft breath into my hands, I instantly became the horse-obsessed, brace-faced twelve year old I used to be, starry-eyed, and slurping through my headgear. If I'd had a bigger car, I would have probably tried to steal one of them, namely the dark grey Warlander. Before I could work on the logistics of cramming a horse into my backseat, Jason hustled me away to viking battle class. In class, we learned the difference between Hollywood theatrical fights and real swordfights, the basics of protecting yourself, getting your opponent off-balance, and proper striking technique, with large wooden shields and swords. We were then paired off to fight one another, ultimately having a sparring match with everyone in the group. The instructor said "Ok, people, it's like you're fighting in oil. Slow movements, slow strikes, we aren't looking to actually injure anyone here…except the girls, who are really going at it!" It's true, when I was paired with the other girl, we battled like it was going out of style. However, most of the time someone came at me with a sword, I found it prudent to turtle up behind my shield. Sure, I wouldn't be able to see my enemy, but I also wasn't going to take a sword to the head. After our mock battles, we were taught about how to form a shield wall, and after we charged at one another, class was dismissed.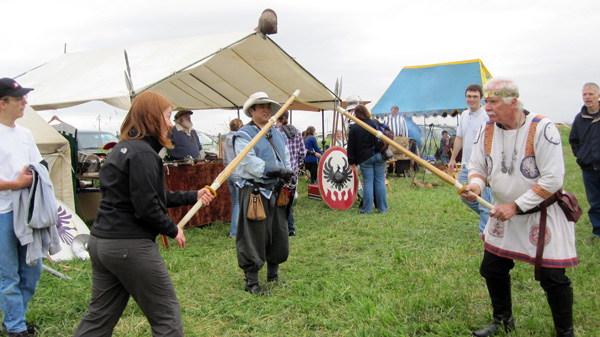 Then, it was time to watch pumpkins being launched downfield.
By far, my favorite part of the third video was the man standing next to us, describing the scene for someone on his cell phone. "It's going…it's going…it's going…it's going…I can hardly even see it! Oh man, it's a tiny dot! Oh jeez!" Ever since, Jason and I have been commenting on anything even slightly remarkable with "oh gosh!" "oh jeez!" "oh gosh!" "oh jeez!"
Next year, I'm showing up with a horse trailer.