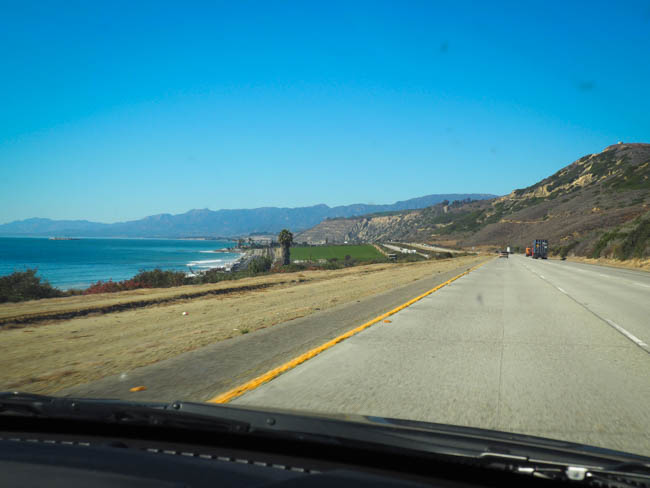 On the trip back from southern California, I decided to take the slightly less direct but vastly more scenic pacific coast highway. It was an opportunity to see different sights, try different things, and even though it would make the trip longer, it would feel shorter and that's the important thing. Because as much as I love road trips, those long repeated stretches of sameness can really weigh on me, make me feel more anxious, less patient…all those qualities I don't want to draw out on a long drive. So the pacific coast highway it was, and what an excellent choice it turned out to be.
My first stop was in the adorable town of Solvang, which has been built to evoke the feeling of a tiny trip to Denmark, with its half-timbered architecture, windmills, and even a replica of the Copenhagen Little Mermaid statue. The four sided brass clock standing on the corner of Atterdag road is an antique Ansonia, and the only one of its kind in the world. Sadly, I didn't get much more than a quick peep at the town and a late lunch at the Fresco Valley Cafe–I sat outside to better soak up the sun, and it seemed like every fly in the greater Solvang area paid me and my sandwich a visit. I have since read that the flies in the area are a huge problem August through October, so if I were to go back, it'd be in the off season while the flies are vacationing elsewhere, because if I'm going to have to twirl my arms around my head every few seconds, I'd better be on ecstasy and at a rave, not trying to eat a fecal matter free sandwich.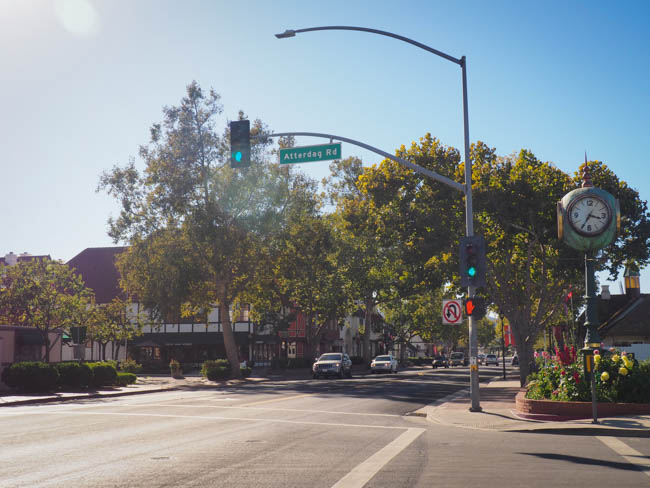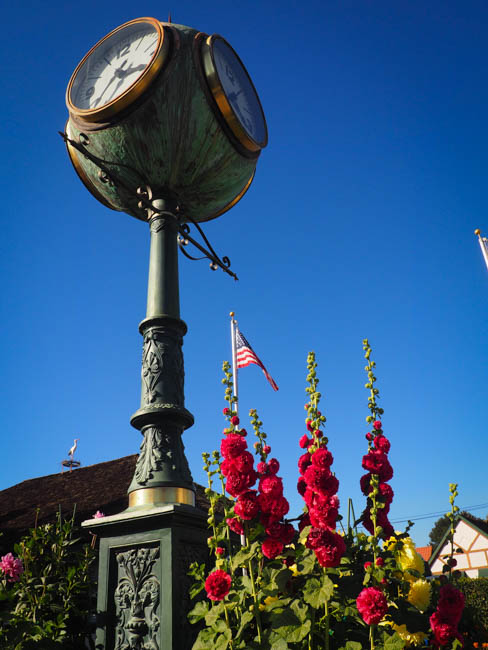 The most important stop of the day beckoned from the roadside between Solvang and our destination, a bright green sign reading "Ostrichland USA FEED THIS BAD BOY!" What? A new opportunity a mere 733 miles from my last ostrich-based disappointment spotted in the same week? This wasn't merely opportunity or even ostrich-tunity: this was destiny.
OSTRICH. DESTINY.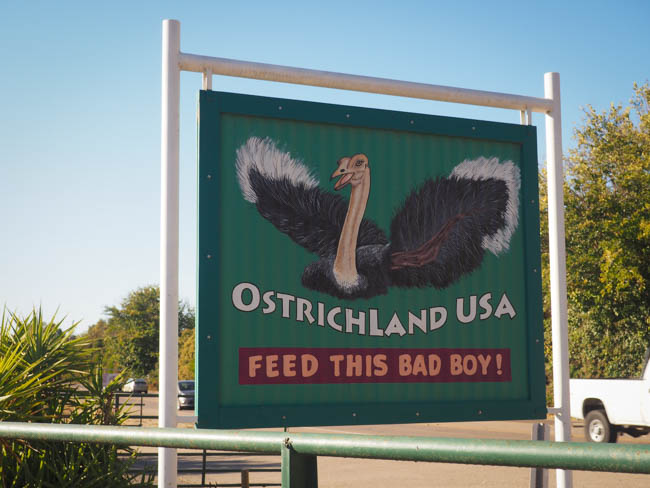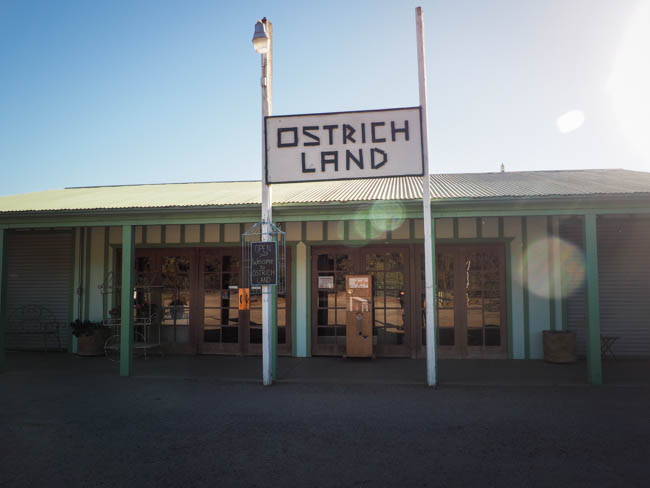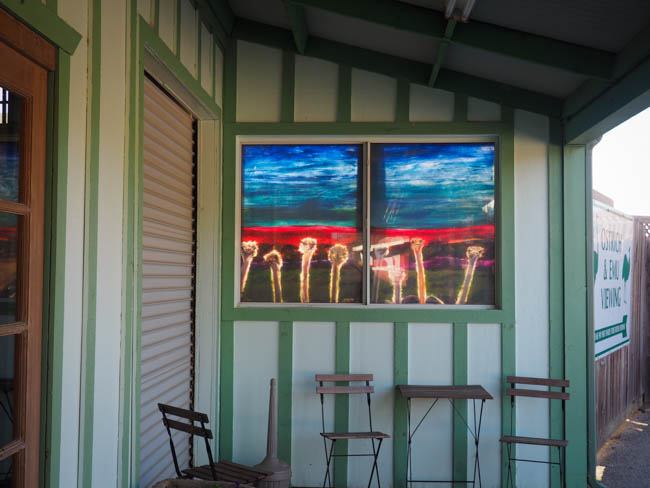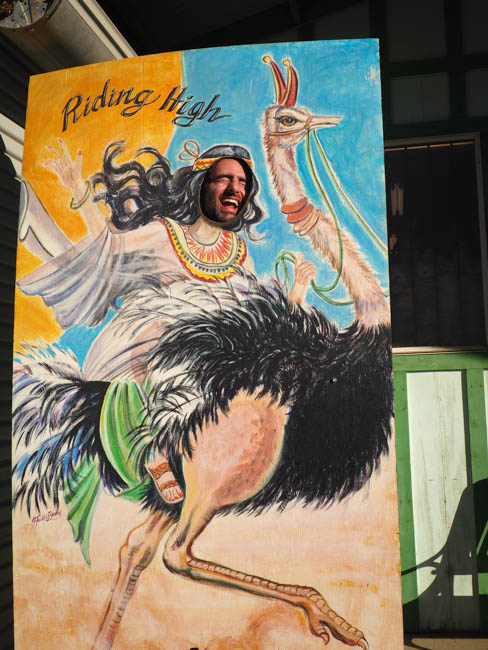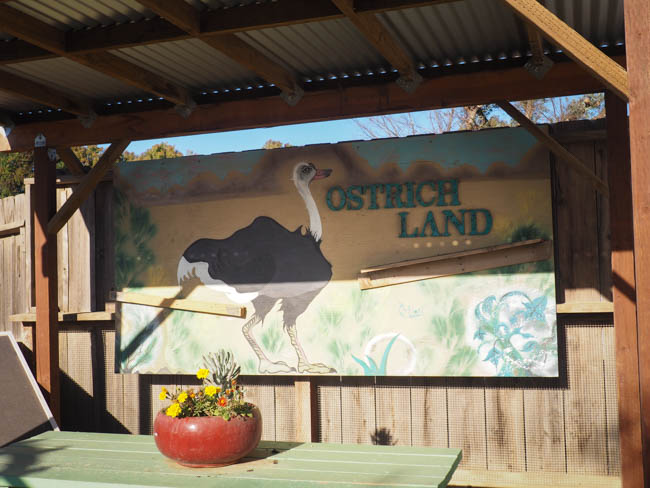 They do charge an admission fee, but the first bowl of food is free with two adult admissions. When the employee asked how many additional bowls of food we wanted, I told him that the free one would probably suffice.  I couldn't have been more wrong.  Up close, ostriches resemble nothing so much as giant deranged muppets, with their long bendy necks, their exaggeratedly large eyelashes, and their beaks hanging agape in anticipation of food. It makes them look half cute and half vacantly stupid. There was simply no way for me to anticipate the utter violence with which they eat. Even the signs that say that ostriches enjoy biting, the feeding instructions that indicate to hang on to the dustpan handle with both hands, and the slogan "feed these bad boys" only gave me an inkling of the pellet-based devastation that was about to occur. They absolutely slam their heads over the fence and into the bowl, the feed inside disappearing in seconds, some attempting to even rip the bowl away from the feeder.
Obviously, we needed to buy more pans of food, at least two. They were hungry, they were bad, and they required no fewer than two more pans. They told me this with their pleading gazes and also with their threats of violence if their demands were not met. I was quick to comply.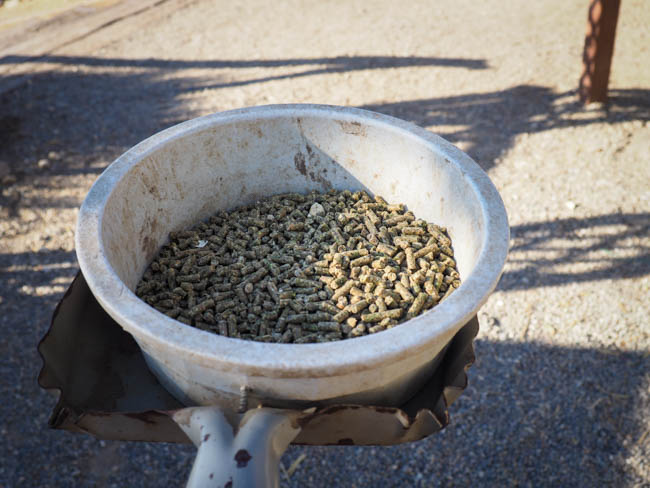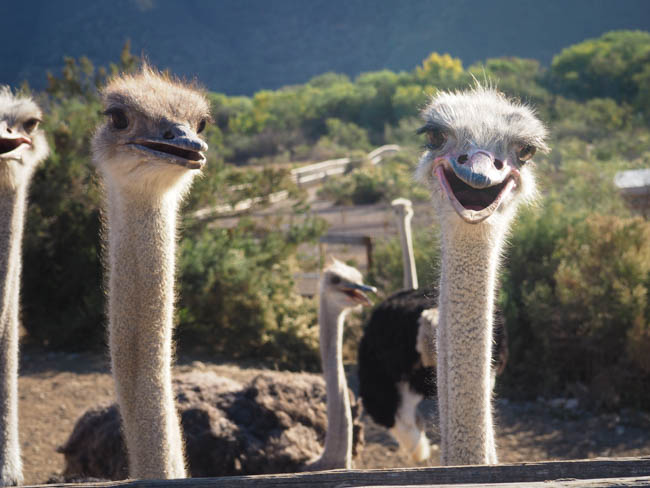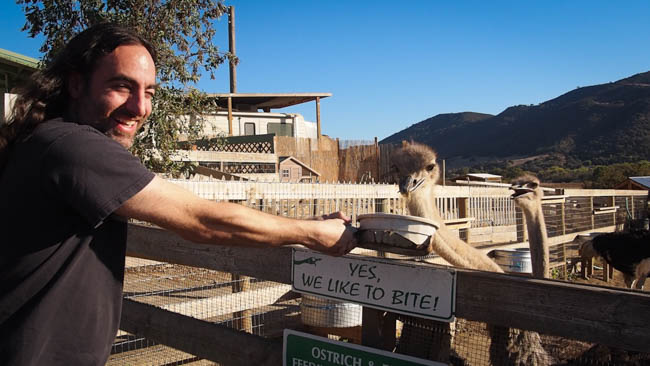 They also had emus at ostrichland, which are smaller but almost equally imposing as they are able to get their heads out from between the fence slats, the better to glare with their dinosaur eyes and vocalize their eerie, rumbling groans.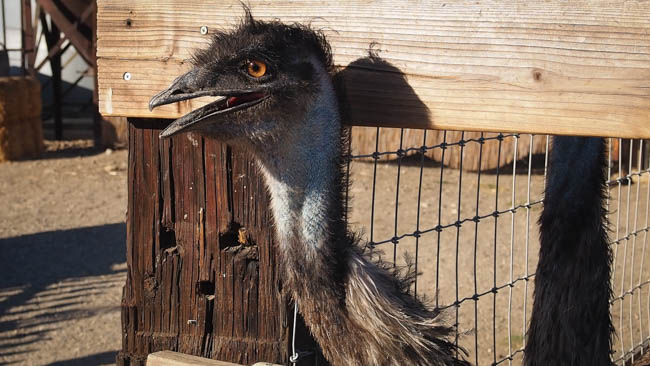 Owing to fence placement, it's hard to get a photo of an entire ostrich–either you get the disembodied head or the beheaded body but not both. There were large rectangular gaps in the fence, presumably for the feeding of the animals, and I found one with no ostriches nearby so I could peep my head inside and maybe get a full body shot or two. Which, owing to the violence I just witnessed, was indeed incredibly stupid, a point which was hammered home when not ten seconds later Jason warned me about an ostrich that was silently creeping up on me, not doubt to bite at will with all the pleasure it could muster, with maybe a kick or two for good measure. And I absolutely would have deserved it.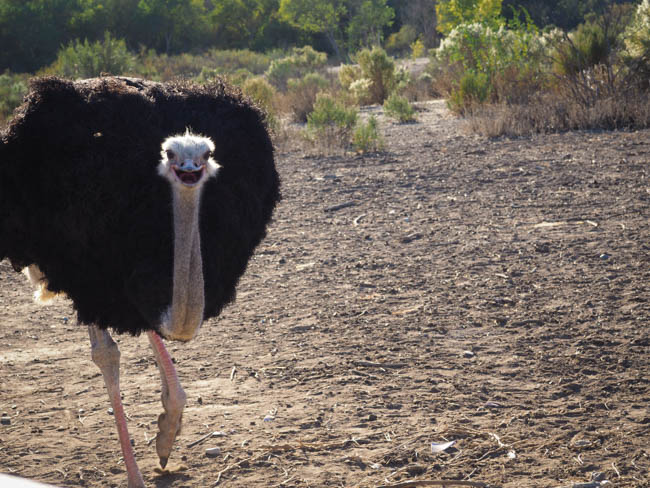 This sneaky motherfucker.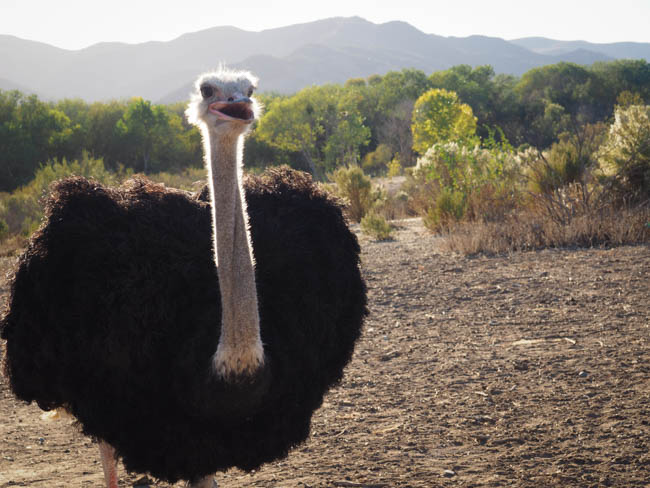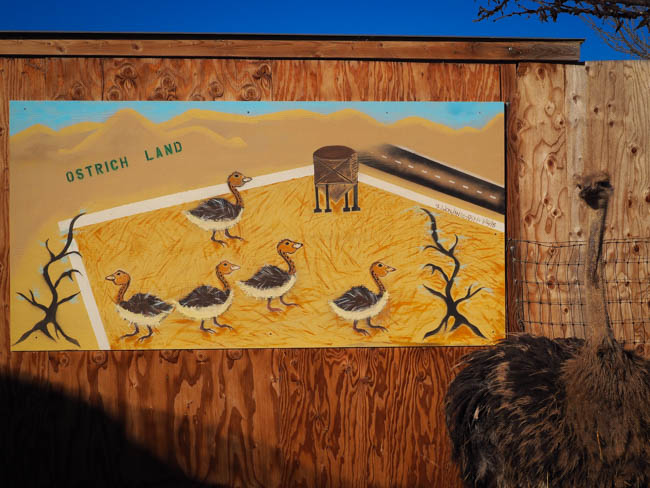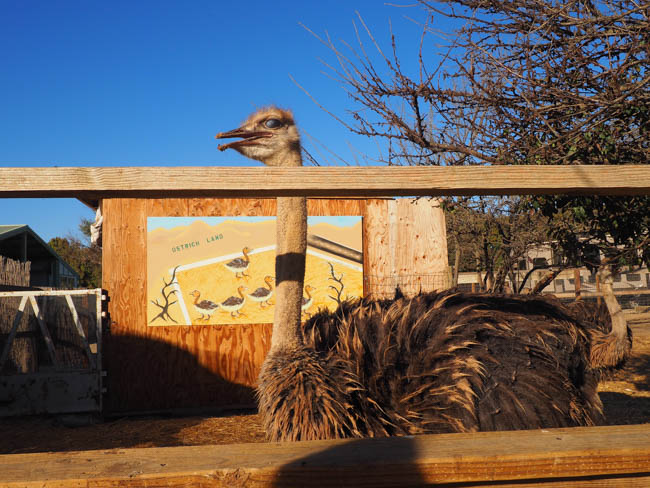 And once I thought I had grasped just how terrifying an ostrich could be (they'll now be known as "the silent killer" in my house), they started showing off their creepy second eyelids in my photos, like they're telepathically communicating with a hellish underworld that has issued a literal pecking order for my murder. Specifically my murder.
Their babies sure are cute, though.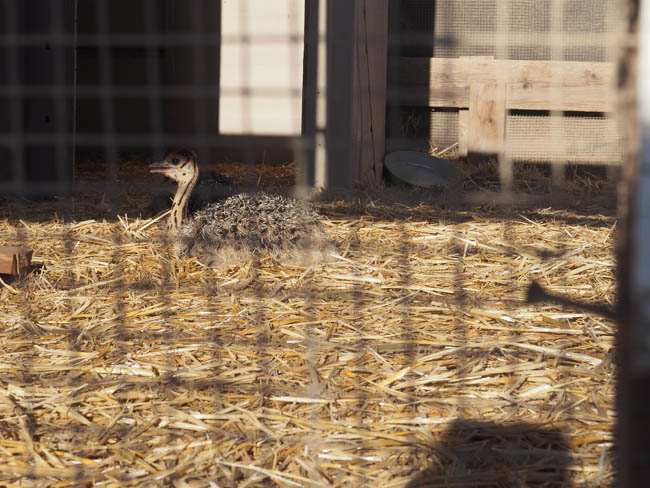 And the fat ass dappled squirrels who enjoy a bounty of scattered food aren't bad, either.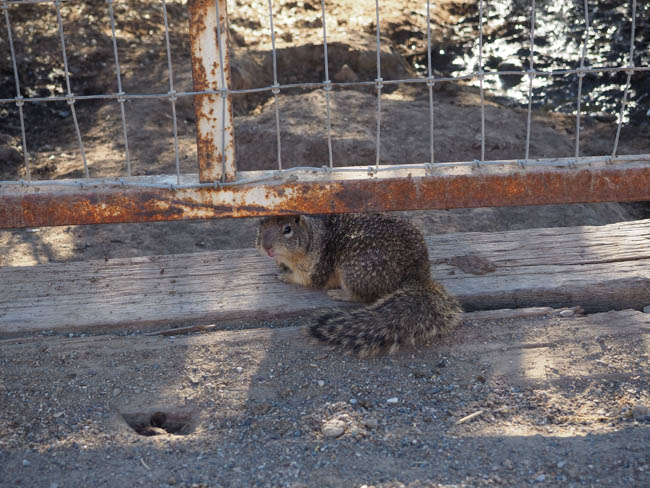 We had time for one more quick stop before we had to get to the hotel for the night, so we swung into Pea Soup Andersen's, which is famous for its (you guessed it!) pea soup. You know, as famous as a place can be for something like pea soup, which is not even cronut levels of fame. But I guess as far as pea soup goes, Pea Soup Andersen's is the Beyoncé of soup. Just ask for a bowl of Peayoncé.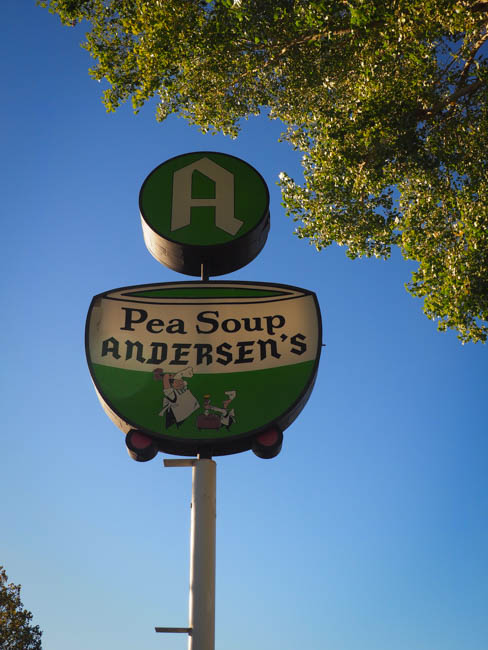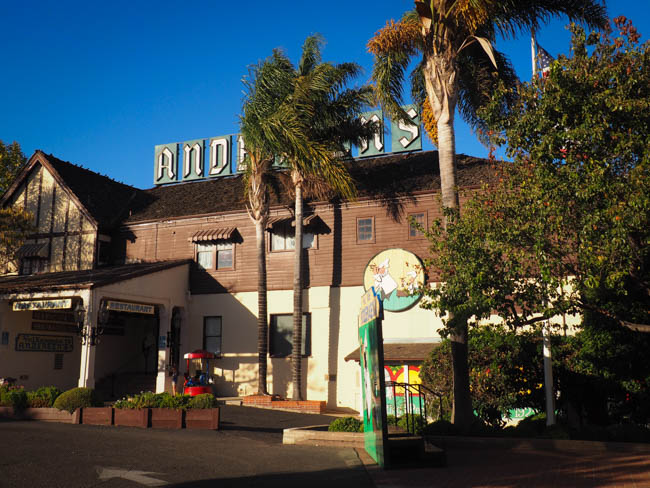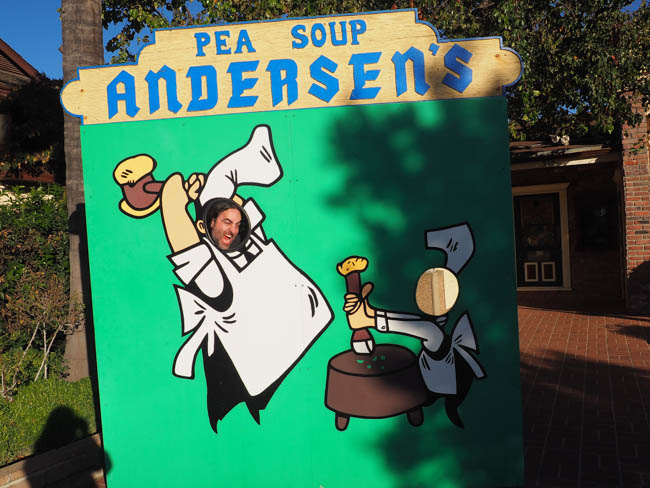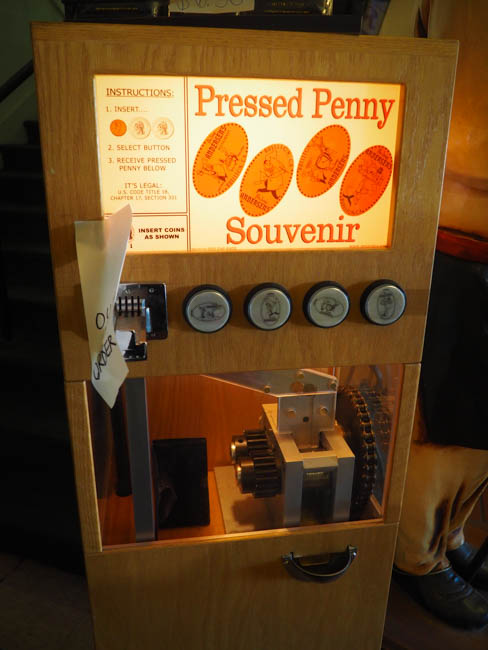 Their pressed penny machine? Broken. Their soup of the day? MINESTRONE.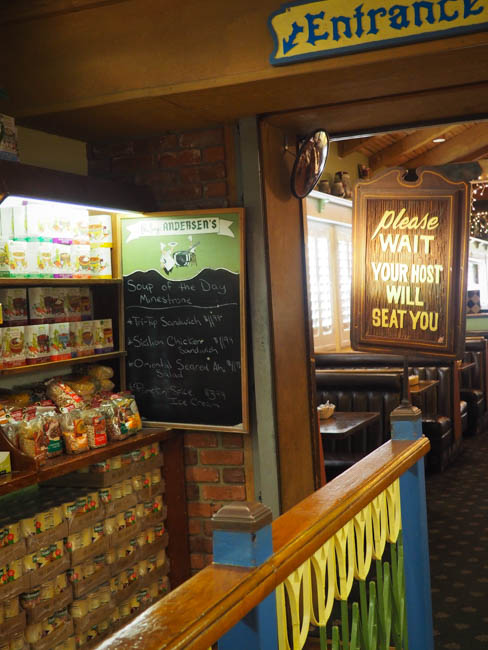 For shame.
Save
Save
Save
Save
Save