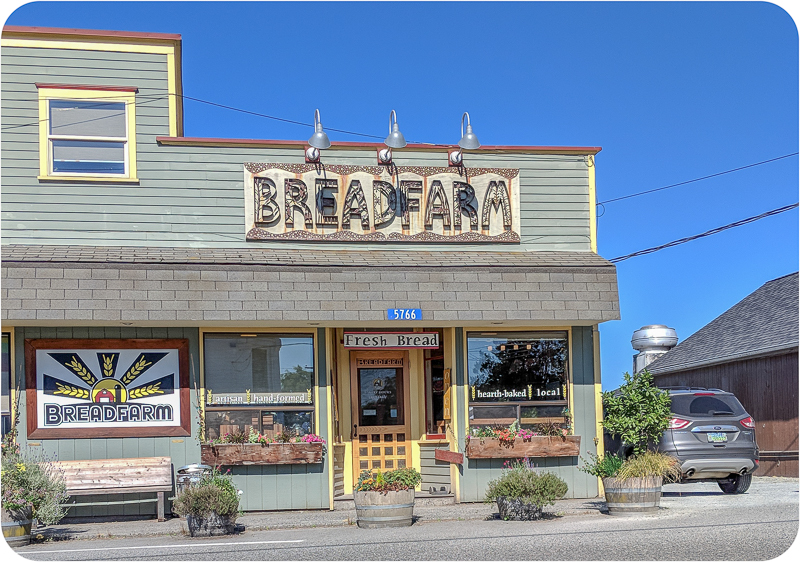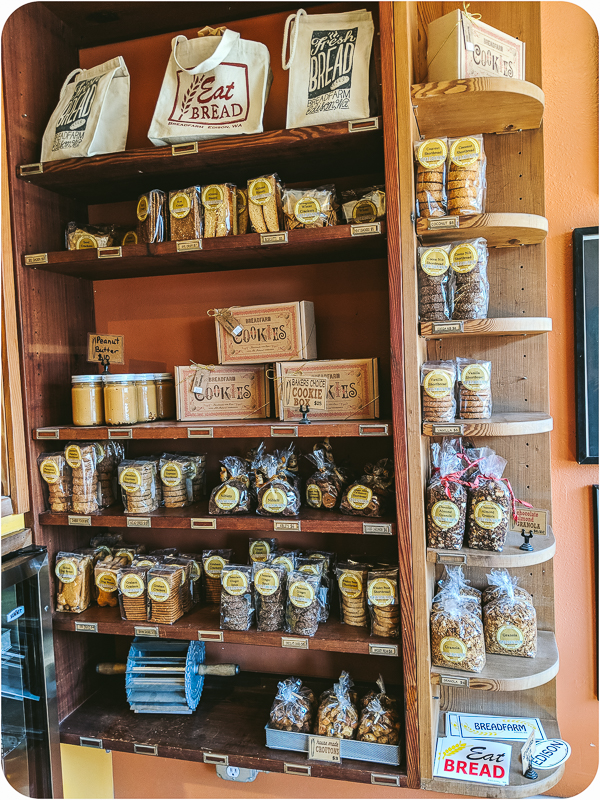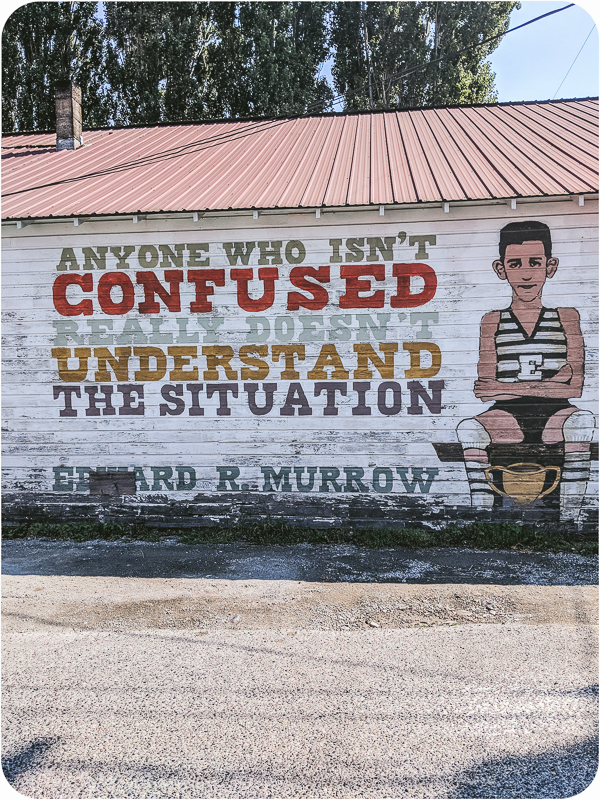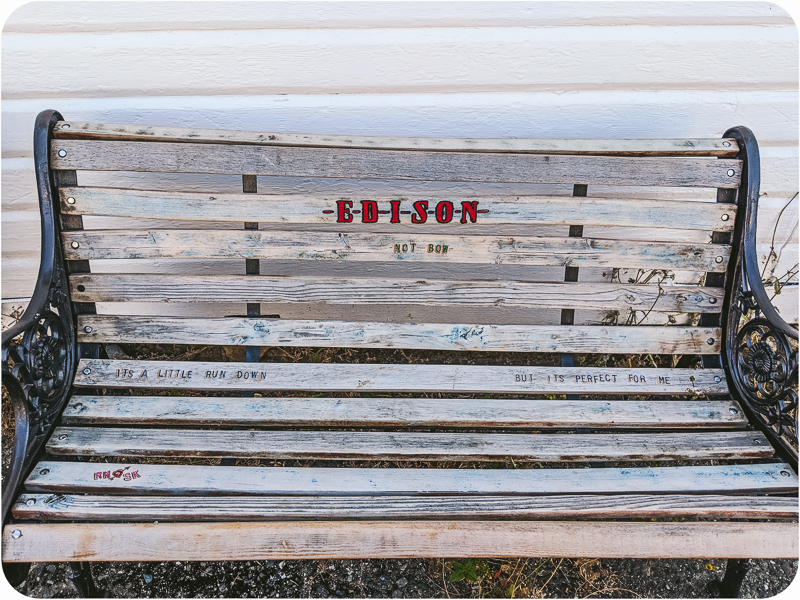 Last July, I found myself reading a longform article by Joe Bernstein on Buzzfeed about a shocking regional event that occurred on Samish Island in July of 2017.  At the bottom of the article, Bernstein wrote, "I left the jail and drove northwest into the Skagit Valley, past potato farms and through a tiny town known for its artisanal graham crackers. " 
Artisanal what now?! In my backyard? Article finished, I turned my attention to the pursuit of the identity of this mystery boulangerie, suddenly acting like a master detective who specializes in the geolocation of baked goods, and in no time found my way to Molly Wizenberg's Saveur article about the trip-worthy graham crackers in Edison, Washington, which "smelled like browned butter and cinnamon and comfort. " Edison! 💡 The only thing left for this detective to do to seal the case closed was slap a graham cracker in my mouth, and that involved a pleasant drive on gently winding roads through green farmlands, observing hawks dotting the telephone lines, scanning the grounds below for prey. 
Edison, much like Madrid, New Mexico, is a town that has had many identities and has most recently been taken over by an influx of hippies who rebuilt the community in their image. There are more restaurants with good food than you'd think a town of just over 100 people could support. And this is good food, the kind of food that that I wouldn't feel guilty describing to Gwyneth Paltrow as "whole food" even though I'm talking about fried local oysters, pastries rich with butter, and fresh goat cheese eaten by the spoonful. As I approach Edison on West Bow Hill road, a small white sign on the right reads "Welcome to Edison, the kindness town". It is immediately charming.
Breadfarm's graham crackers are everything Wizenberg said they were. I had never eaten a non commercially produced graham cracker before, and had also never really given a thought to the idea that they were something someone could bake and were something people did bake before everyone decided that this sort of cardboardy tasteless substitute in a blue box were graham crackers, period. The graham crackers at Breadfarm were a revelation, crisp to the tooth but with a melting texture on the tongue, rich and warm with a depth of flavor. I paired them with some homemade marshmallows as part of a s'mores bar at my Labor Day weekend barbeque, and it ruined me for traditional backyard s'mores.  Pro tip: homemade marshmallows toast gorgeously with a kitchen torch, I'm talking deeply caramelized on all sides perfection. 
Graham crackers aren't the only noteworthy item at Breadfarm–over the course of our visits, Jason and I have eaten our way through most everything in the shop save their dog biscuits. Their squat round shortbread cookies sing with a cup of tea, all of the seasonal pastries (pear galettes, pumpkin cream danishes, orange currant brioche) have been well-balanced, flavorful and never too sweet, and their croissant and pain au chocolat rival any that I had in France: flaky, buttery, and tender. Their decadent kouign-amann are only available for those brave enough to wait to go until afternoon, which means I've generally missed them. Breadfarm's pastries are so good that I would rather take the mini road trip to Edison than settle for the pastry shop down the road that used to be my favorite, and that's saying something, because Jason and I used to be at that one down the street so often we knew all the employees and they all knew us. Now, about once a month, we hop in the car, fire up a podcast, and take the scenic route to Edison. This time, I'm planning on branching out and dining at the Old Edison Inn. If I get their Bow Burger, made with local beef and cheese, I'd still be getting a Breadfarm fix: they bake the buns.