We started our morning off at FolkArt Restaurant, where I had a truly beautiful sweet potato waffle topped with fried chicken and a whiskey peach compote. Between the heat, the time change, and the drinks the night before, I didn't feel much like eating and I'm afraid they thought I didn't like my meal because I ate so few bites. I loved it, and I was angry with my body for not wanting it. The waffle was so tender and flavorful, the chicken was perfectly crisp and greasy in the good way, and the peaches were everything you'd hope for from a Georgia peach, wrapped in a blanket of boozy spice. They were stunning together. And my stomach was jumping around in a way that told me that it was a foolish game to try and eat more than three bites. But those three bites…*kisses fingertips*
After breakfast, we went to The Martin Luther King, Jr. Center for Nonviolent Social Change and got tickets for the afternoon guided tour of Dr. Martin Luther King Jr.'s birth home. It was a powerful experience that I've been finding extraordinarily difficult to write about, having realized that my education with regards to Dr. King has been subpar to say the least and I'm not going to turn around and pretend I'm qualified to educate others. The King Center was established by Mrs. Coretta Scott King after her husband's assassination in 1968 to be "no dead monument, but a living memorial filled with all the vitality that was his, a center of human endeavor, committed to the causes for which he lived and died." The King Center in its present structure (completed in 1982) remains alive and vital. Roses clamber upward, showcasing children's poems about race and peace. The water around the tombs of Dr. Martin Luther King Jr. and Mrs. Coretta Scott King flows. A flame burns eternal, dancing and alive. Inside The King Center, displays invite you in close to interact, to think, to reflect, to take action when you see injustice.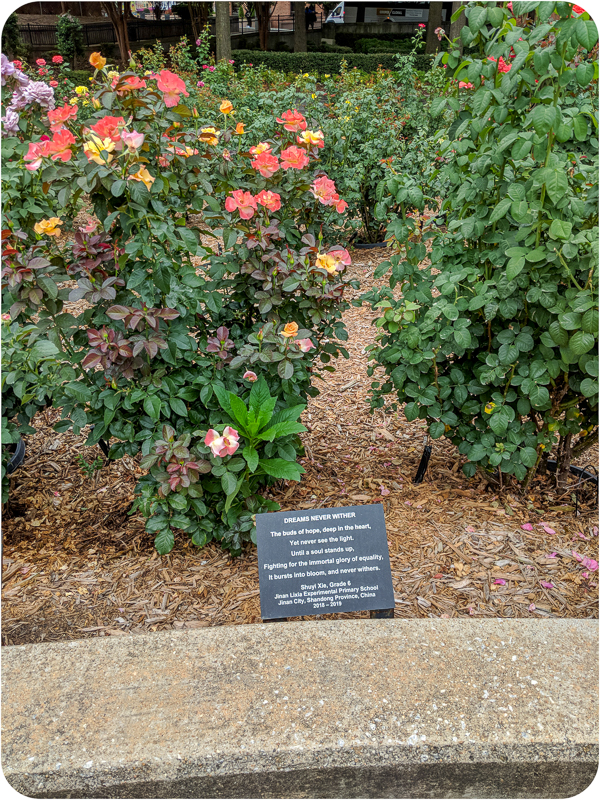 MLK Jr World Peace Rose Garden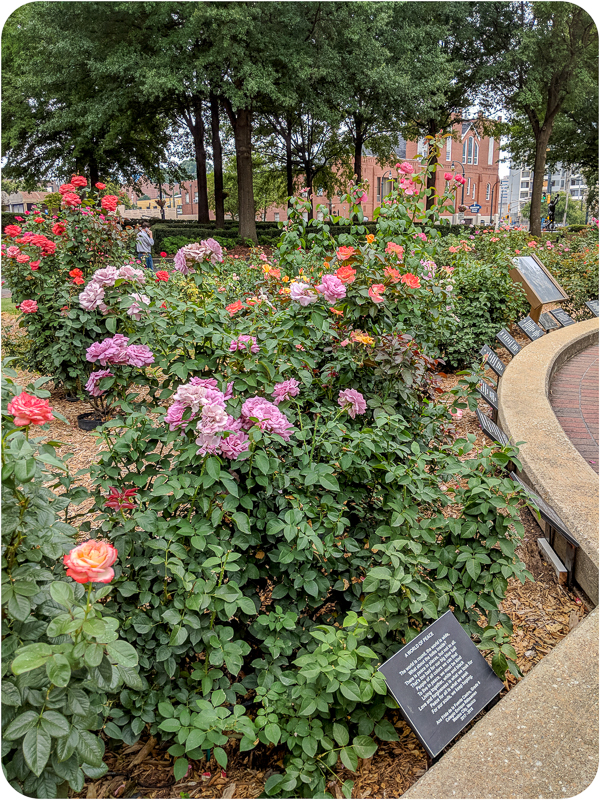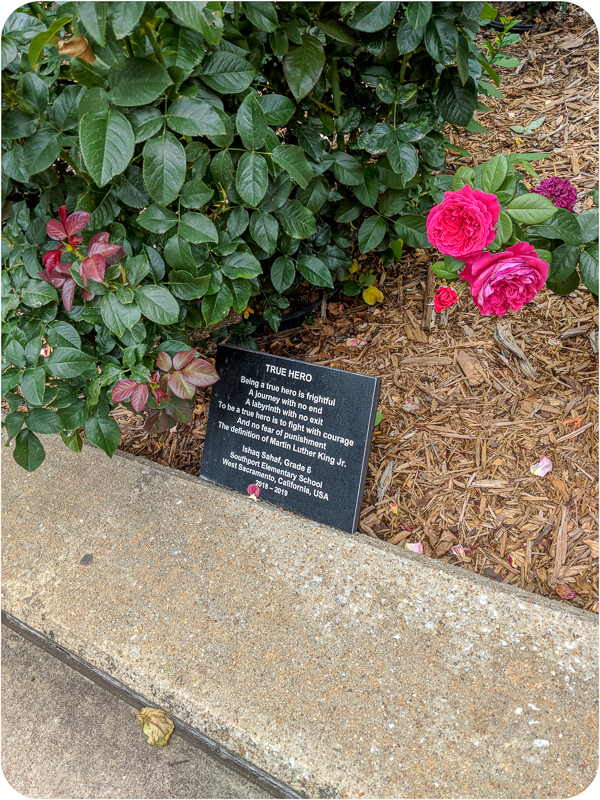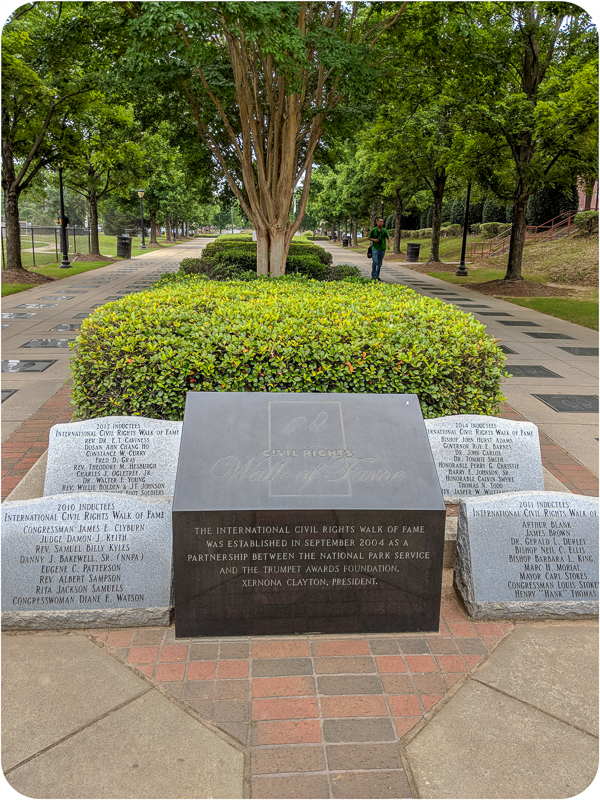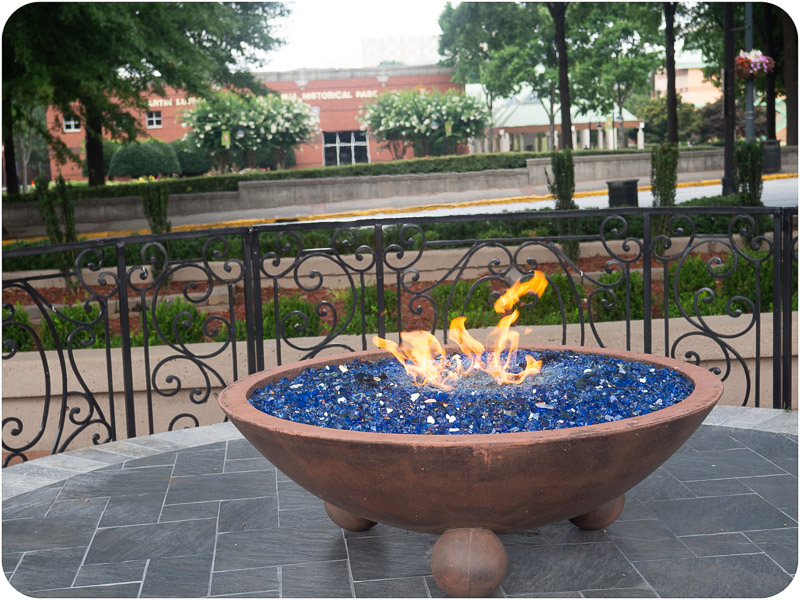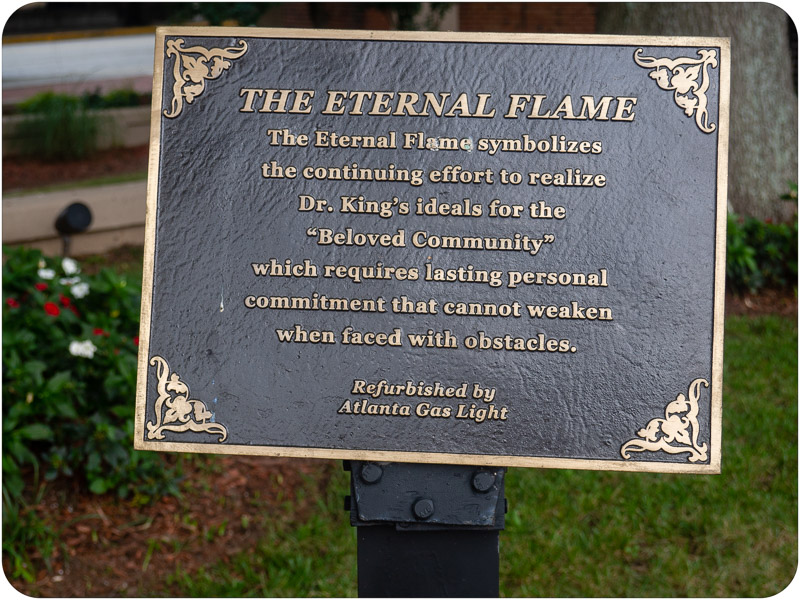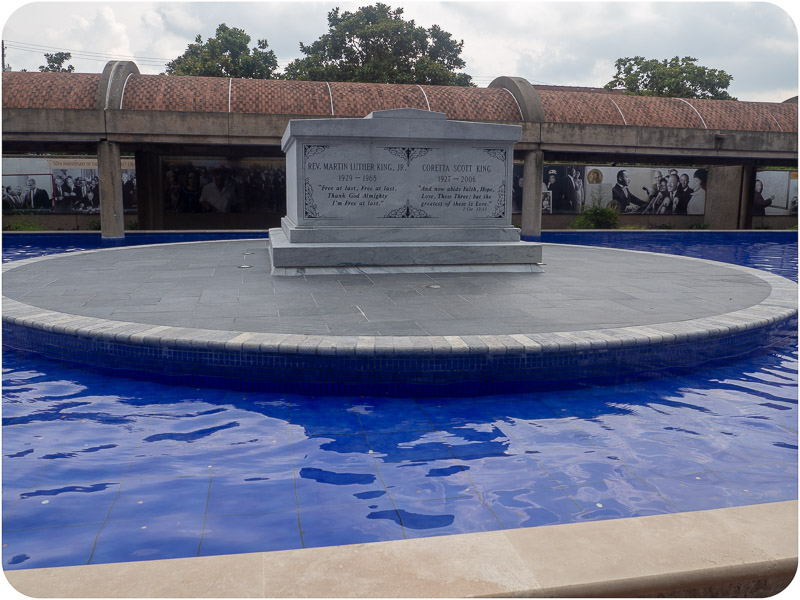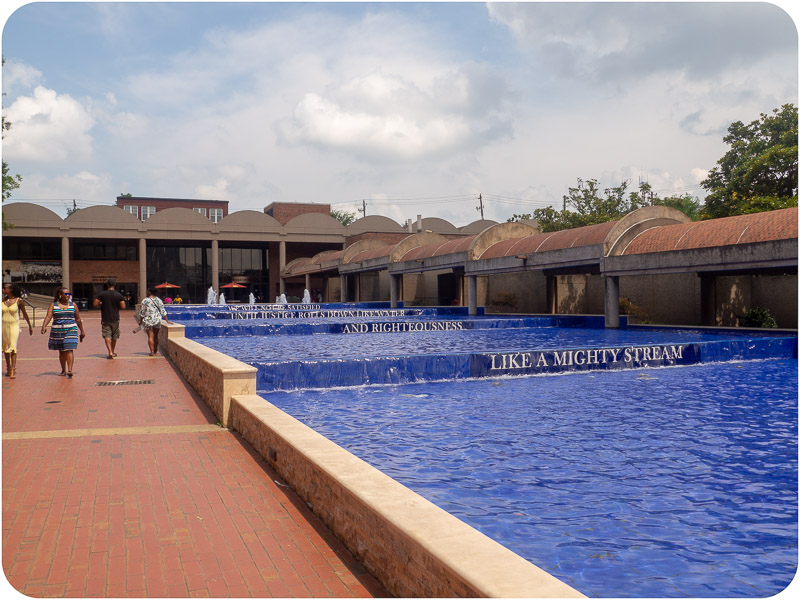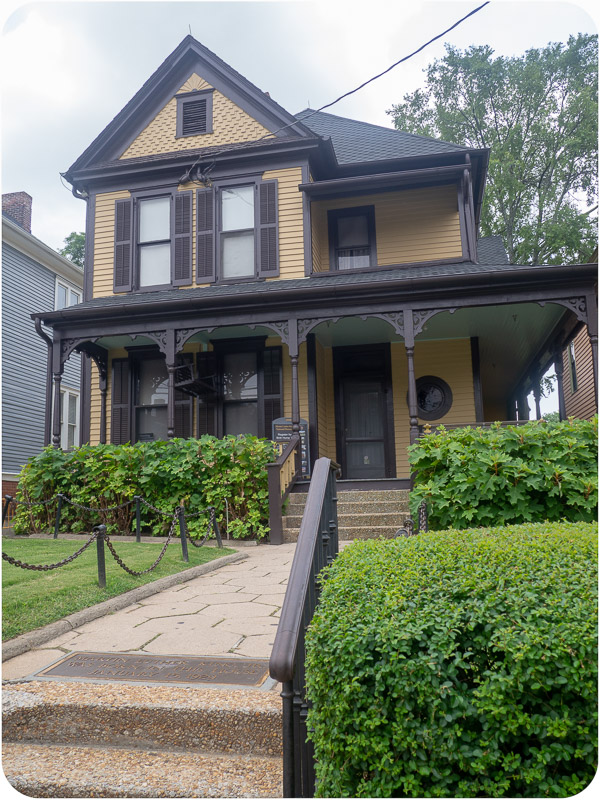 The birth home of Dr. King
The Victorian childhood home of Dr. King was recently sold to and is now run by the National Parks Service, and they offer free guided tours every thirty minutes, with groups limited to fifteen people in size. If you want to visit,  get there early to get your tickets or prepare to be disappointed. I cannot emphasize enough how relatively few people get to go inside this home every day. If there's a tour every thirty minutes, eight hours a day, that's 240 people maximum. By contrast, The King Center receives 650,000 visitors annually. They're open 361 days a year, which means that on average there are some 1,800 visitors per day and only some thirteen percent of them will get to tour the home. And visiting the home has real gravitas–to stand where this civil rights leader spent his formative years, to see where his family shared their meals and lived the moments that made up their lives together, all with a knowledgeable guide.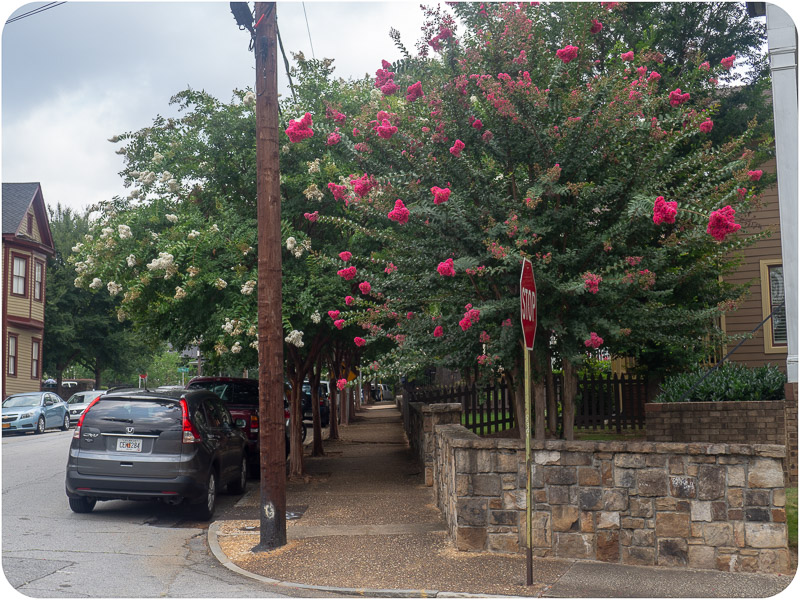 After the tour of Dr. King's childhood home concluded, we walked south toward Decatur Street and took in some murals.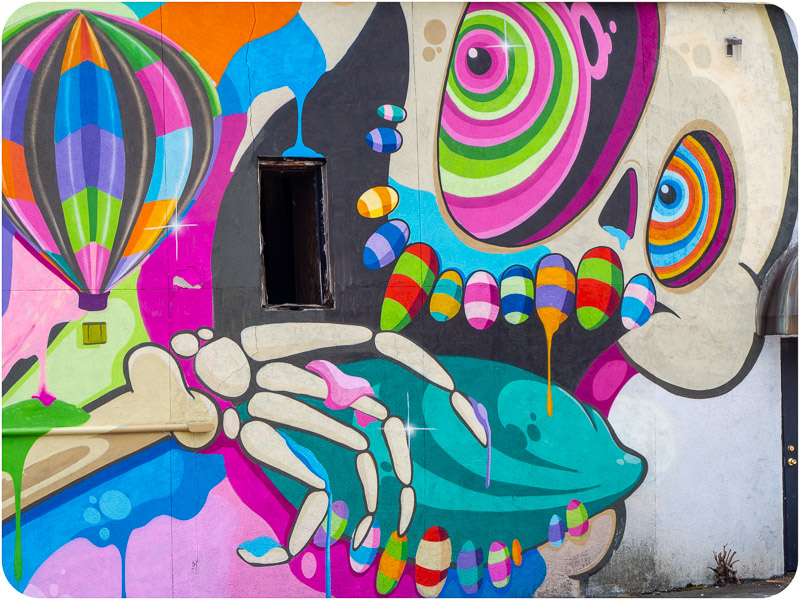 Patch Whisky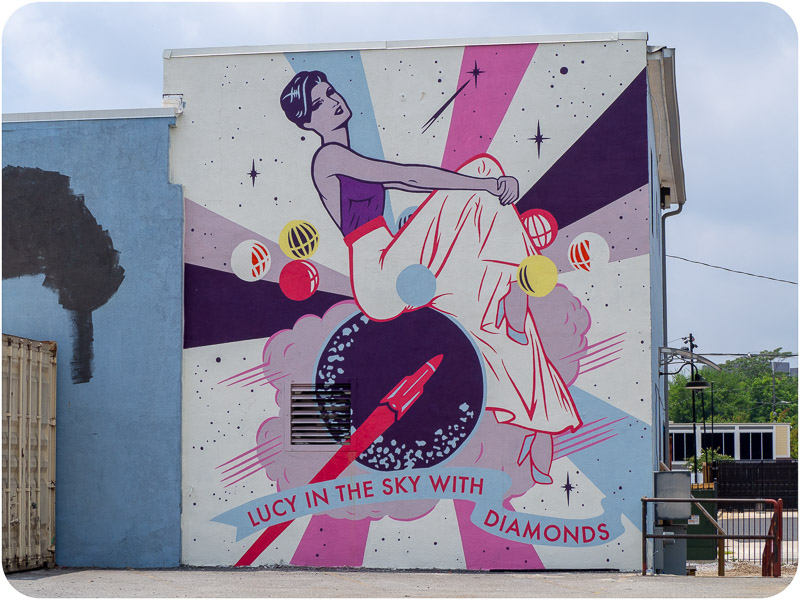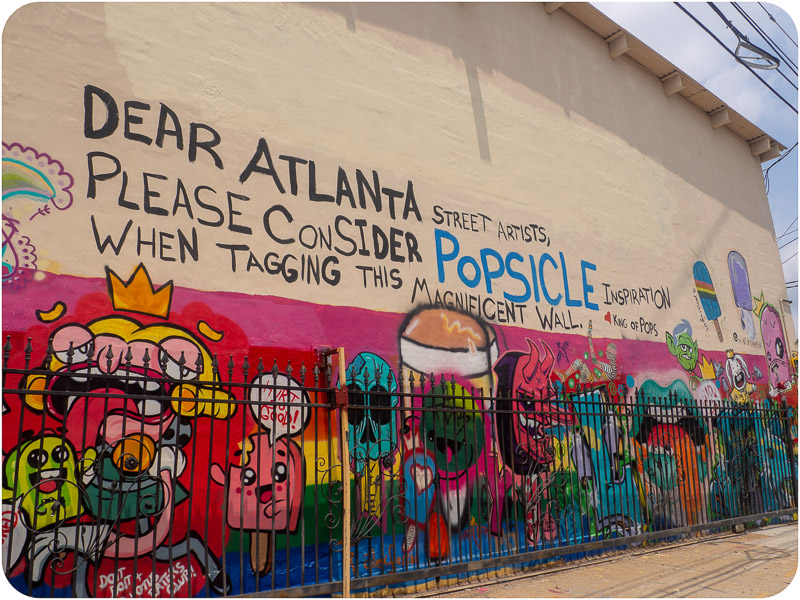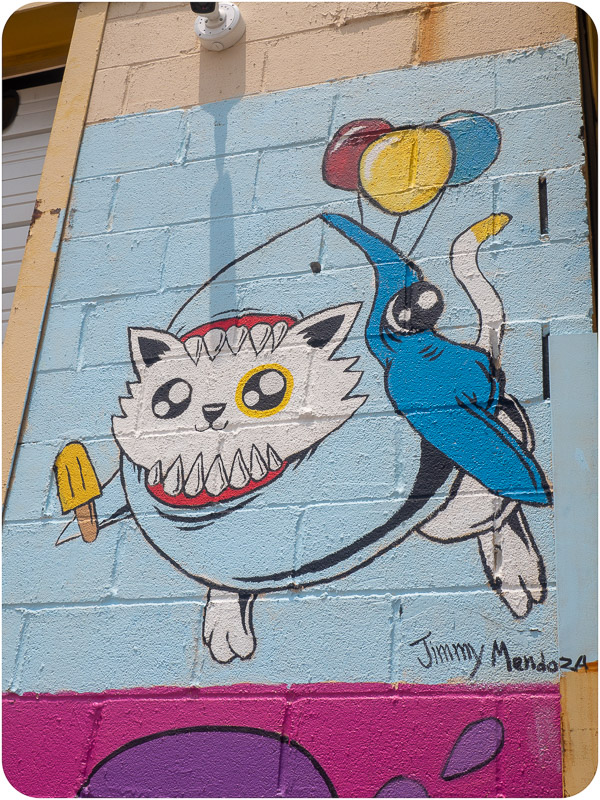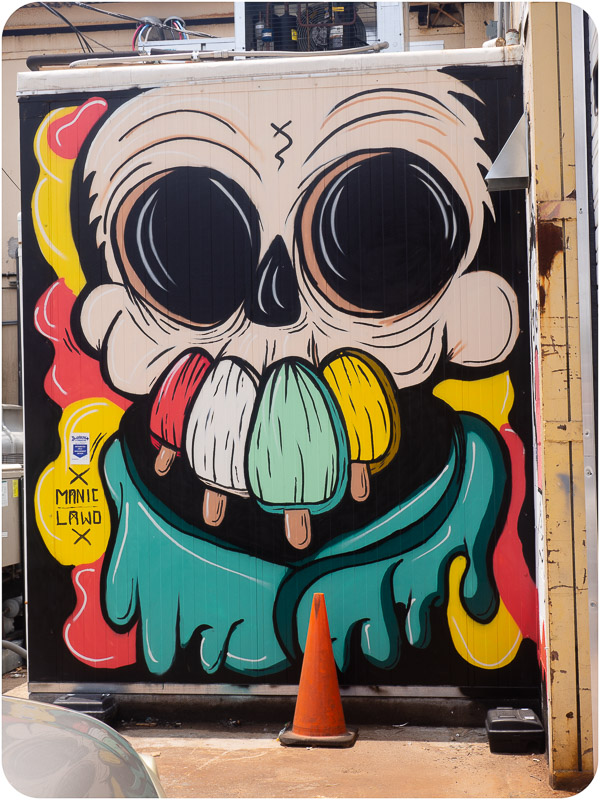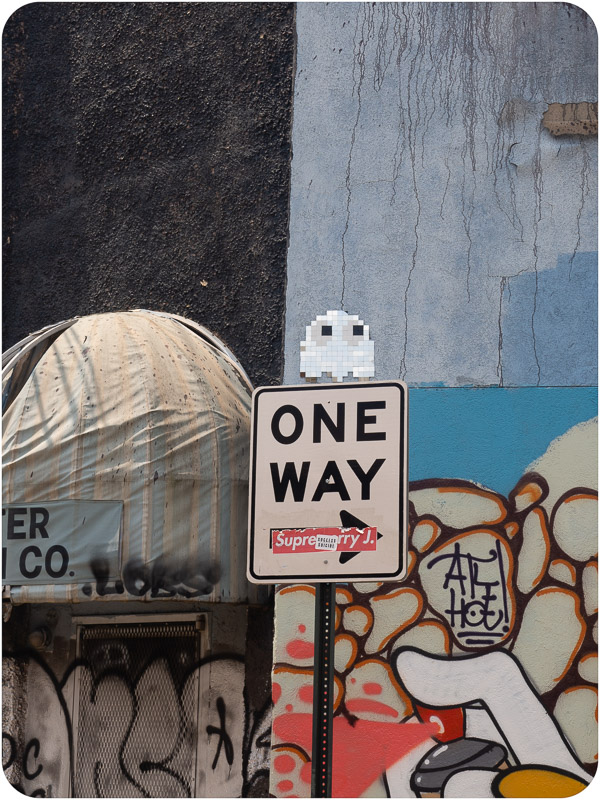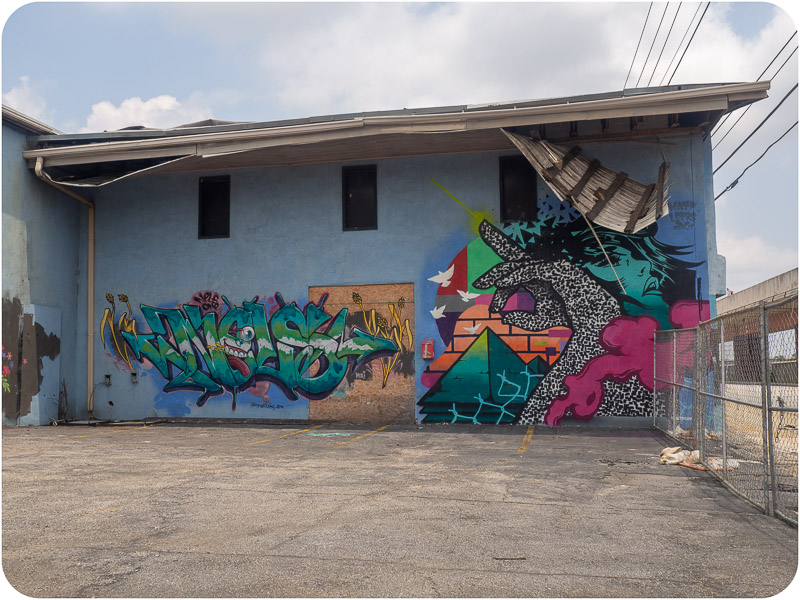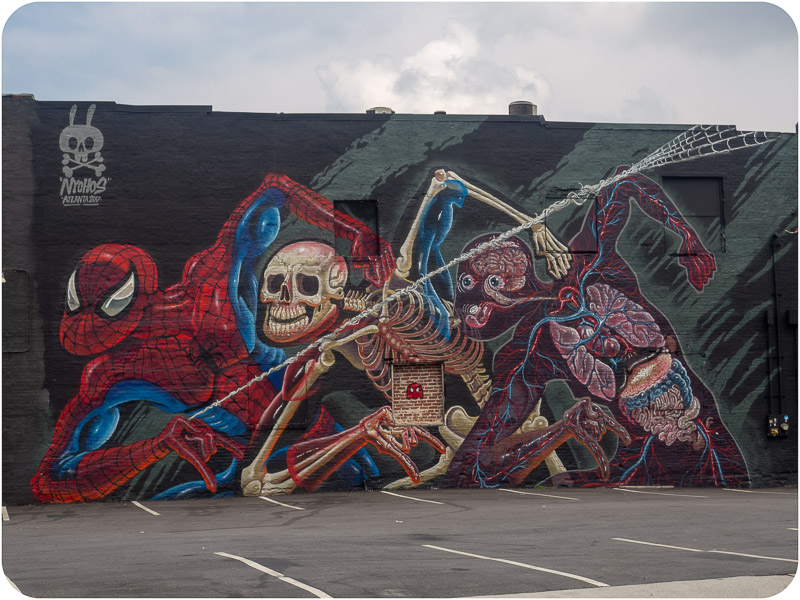 I was so excited to finally see a Nychos in person!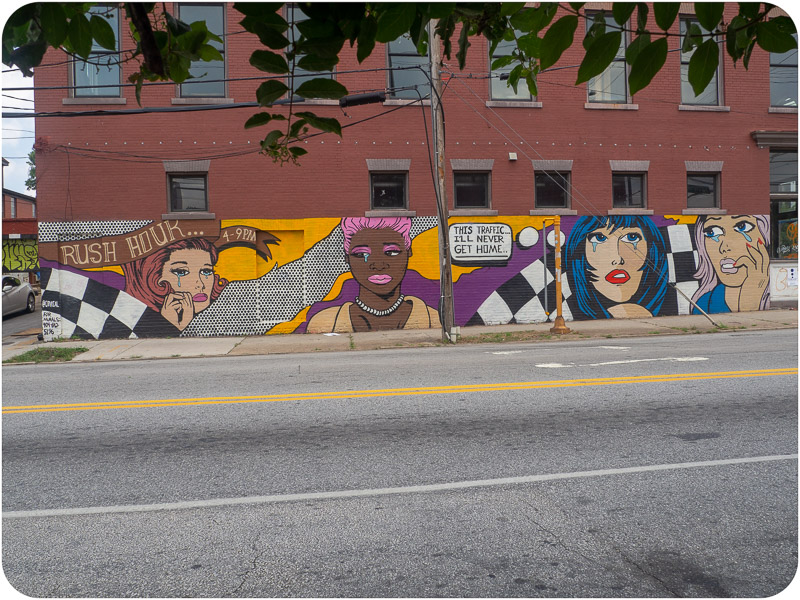 @caveal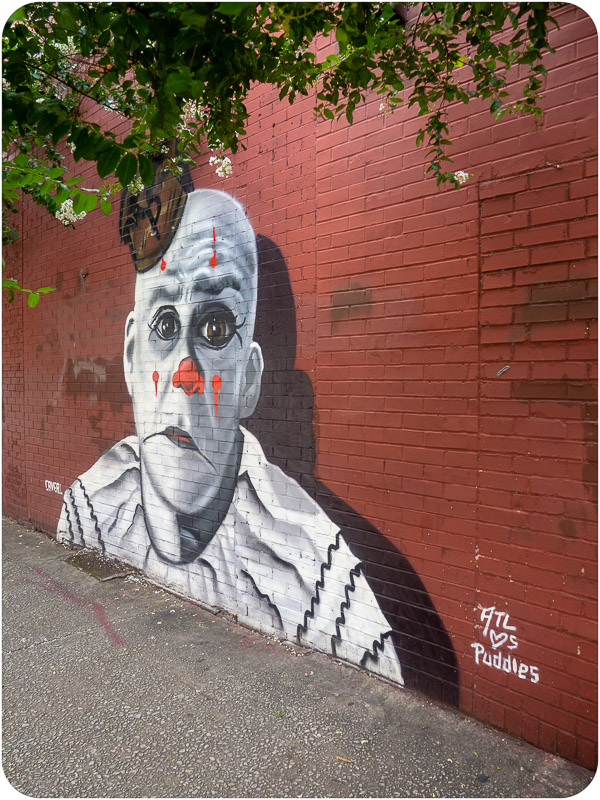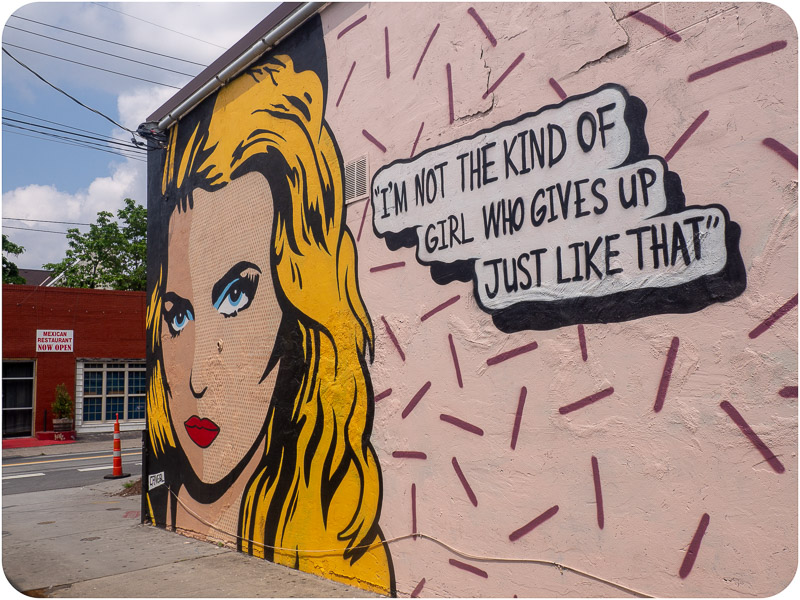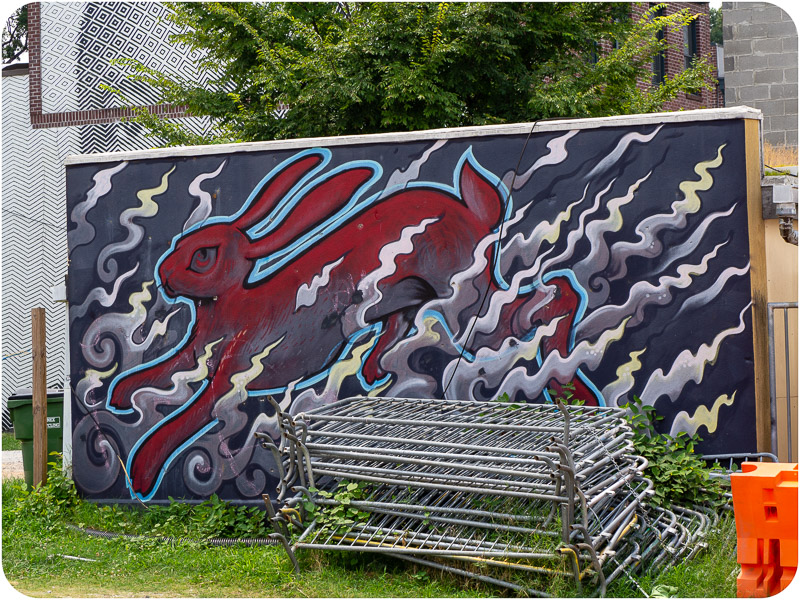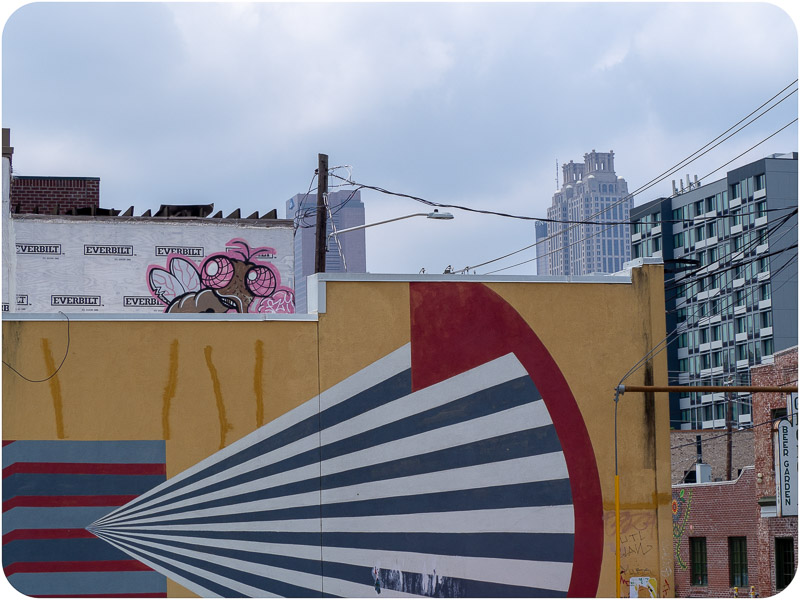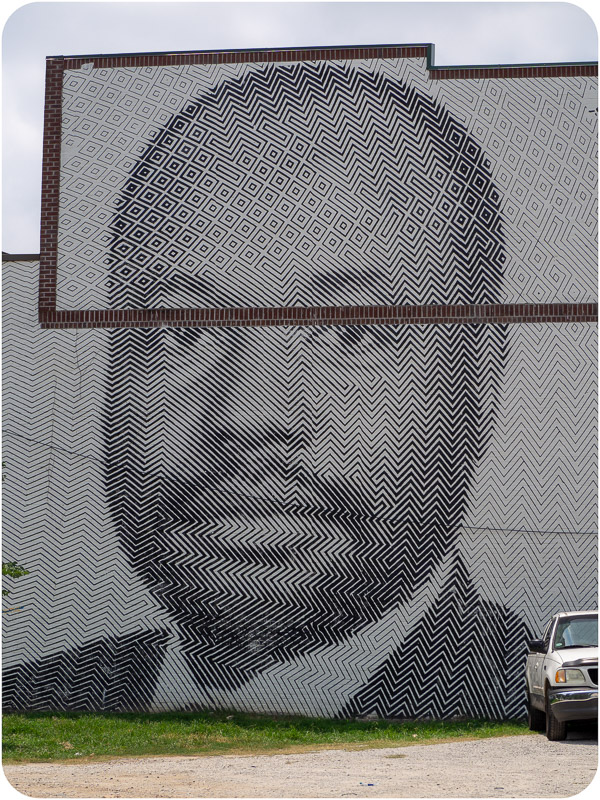 It's like his eyes follow me around no matter where I move and also I'm going blind.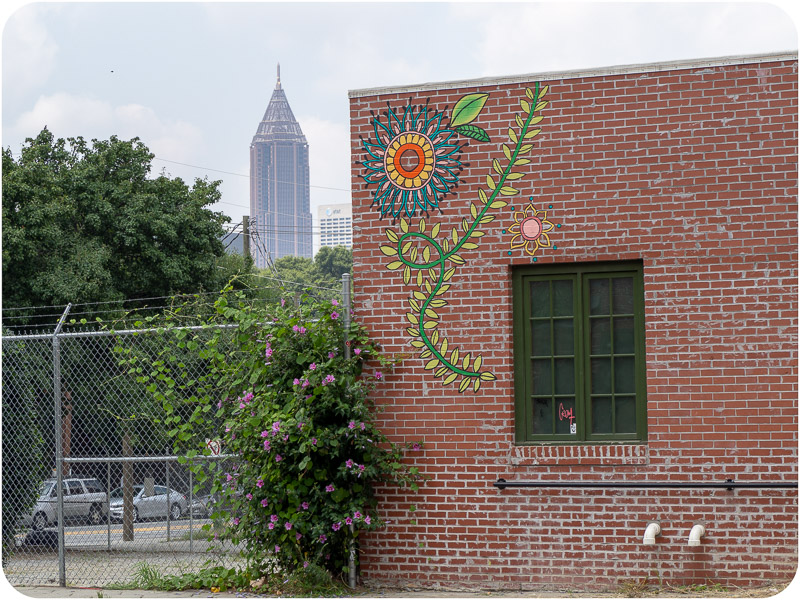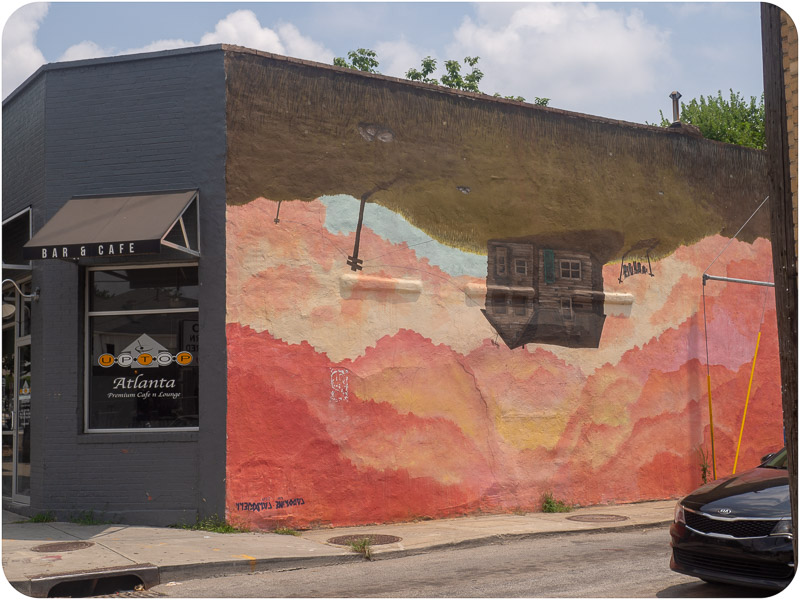 Caroline Caldwell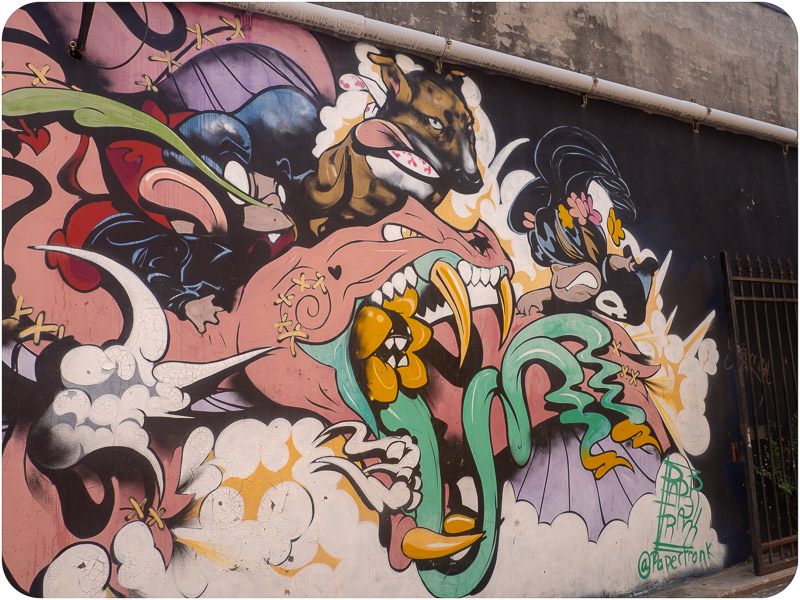 Paper Frank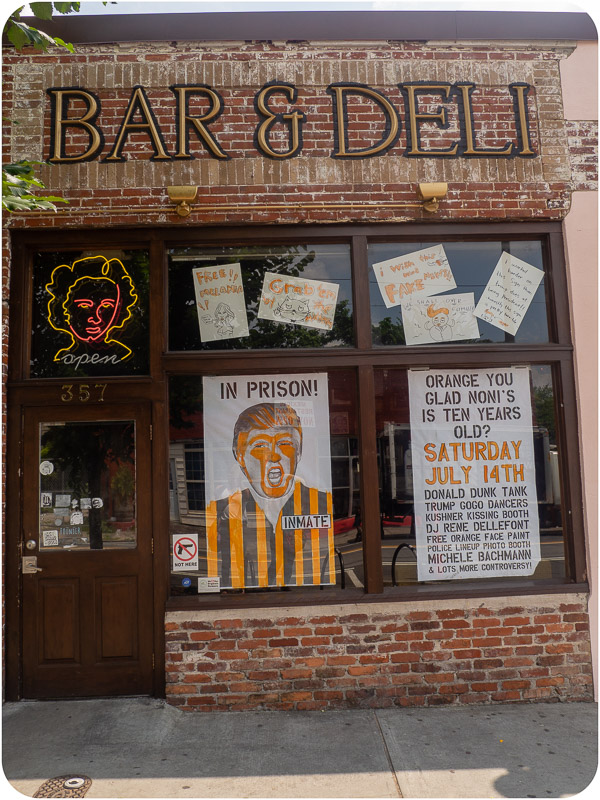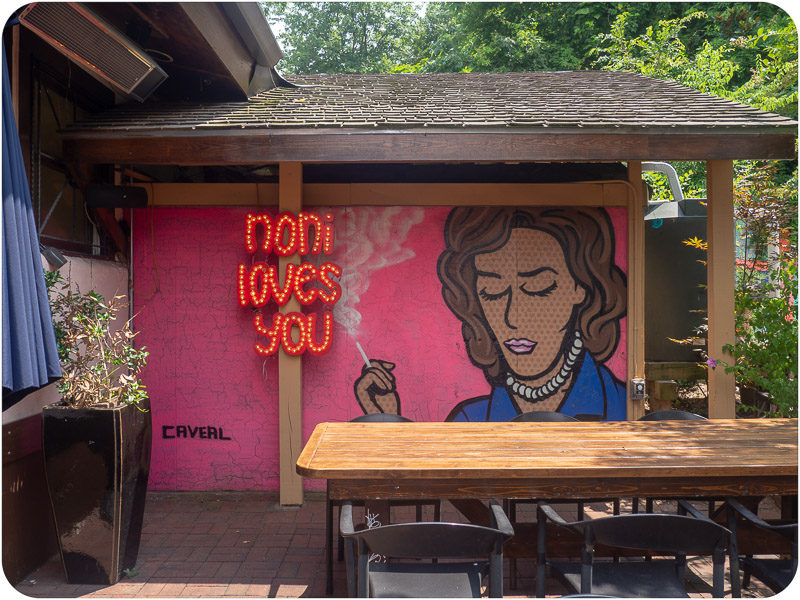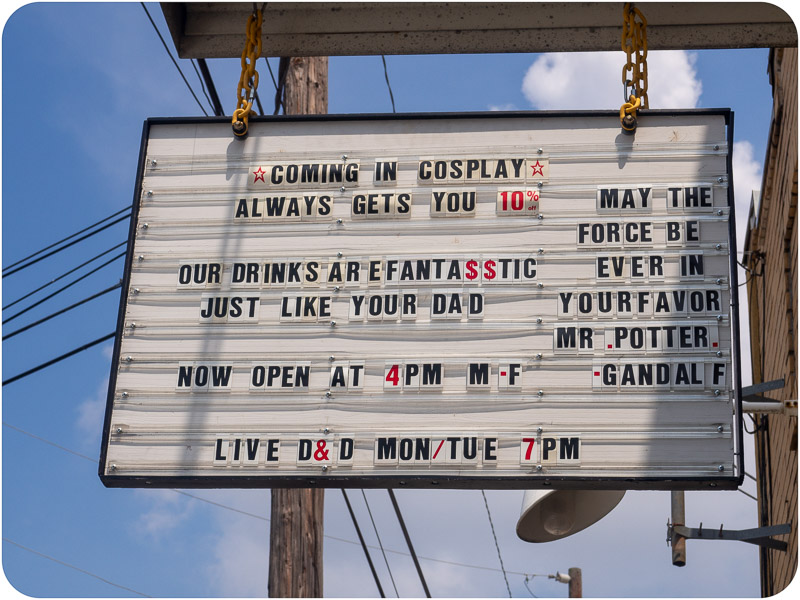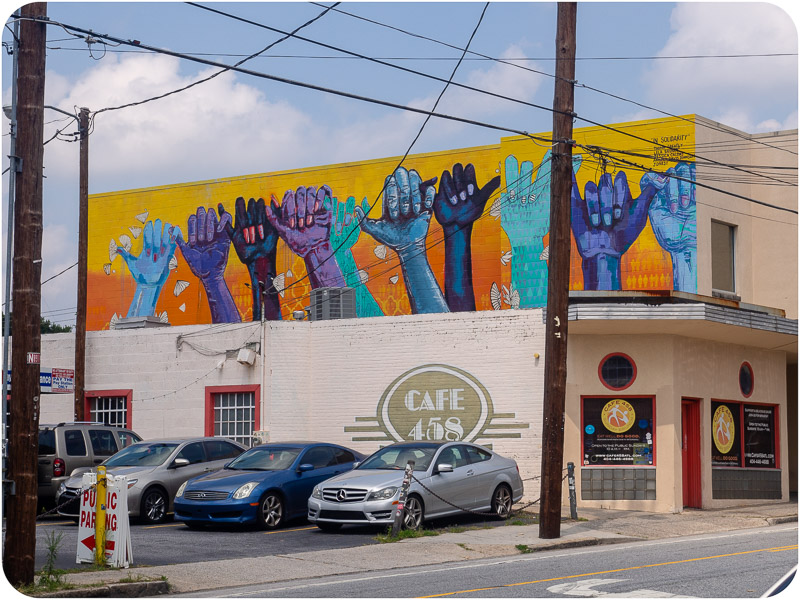 This was all in a few blocks! After walking around, we grabbed lunch at Harold's Chicken & Ice Bar so I could have my second fried chicken meal of the day and to discuss our plans for the rest of the trip. I was hot and sweaty enough at the time that I half hoped that this would be one of those situations where the bar, your glass, and your chair are all made of ice. Sadly, this was not the case, and it was on the hard, unforgiving plastic chairs of Harold's that I learned that my sweatiness was not something I was experiencing just for me, but was, in fact, a gift I was sharing with others, as when I stood up, a horrible, steamy ass print remained behind for all to see. Later, I would take to slowly sliding my butt off of whatever seat I had been resting upon so as to sort of…smear the evidence away, but I was so horrified by this first occurrence that I just kind of tossed a napkin on it and fled lest someone see the basket of partially-eaten food and that distinctive shape in the chair and deduce that they were in the presence of a hungry ghost with a hot crotch.  (It's probably this kind of top quality content that got me flagged by some workplace filters a while back, but am I going to stop talking about butts? No. No I am not.)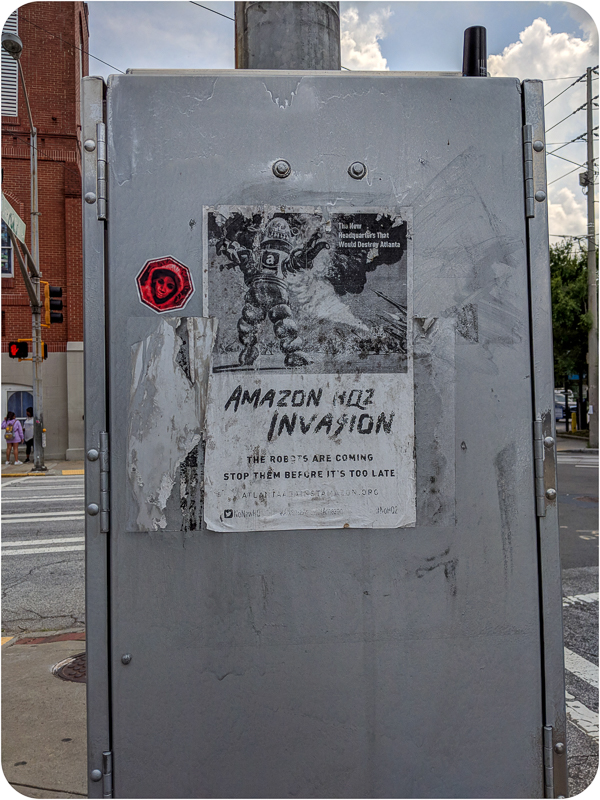 After lunch, we headed over to the Little Five Points neighborhood to get some coffee at Aurora Coffee, do some shopping at Junkman's Daughter, and check out more art.  Junkman's Daughter doesn't allow photos inside so I'll do my best to describe it in words. Imagine a thrift store vibe but with new stuff–tightly packed racks of clothes, wide selection of merchandise all looming and touching and intermingling with a 50s raver steampunk stoner costumes-are-for-everyday-wear pop culture local art aesthetic. And then add in a second floor just for loud shoes and a smoke shop in the back. Junkman's Daughter is so much. I love it. I bought way too much stuff there, including a framed art print of an alien with a ridiculously juicy booty playing with cats. I've hung it next to my desk. But there I go again, talking about butts.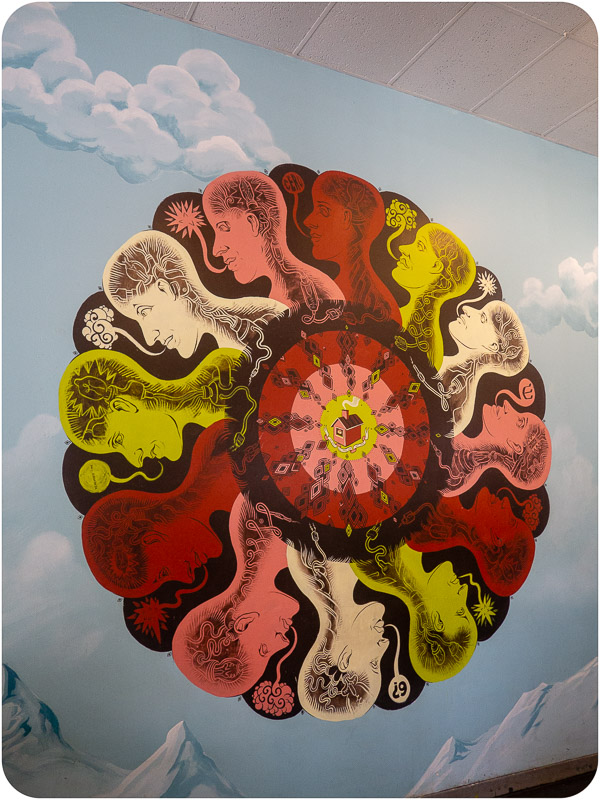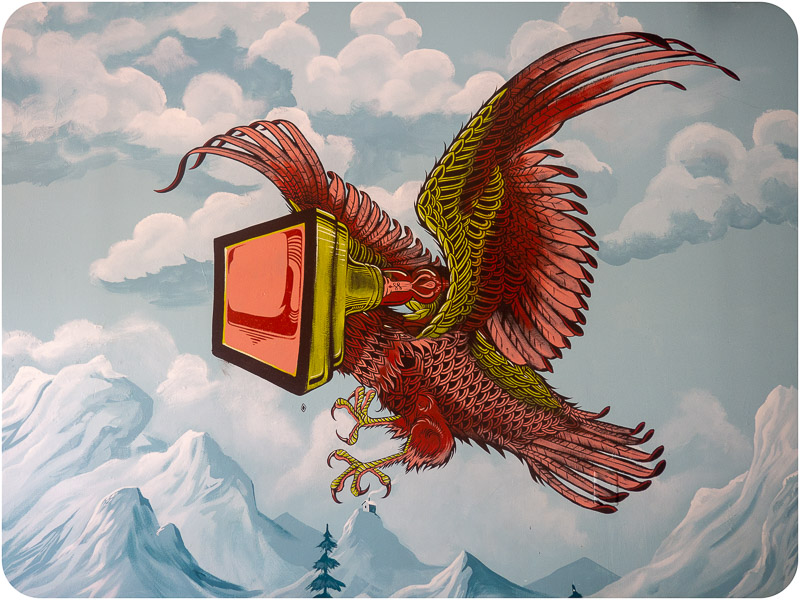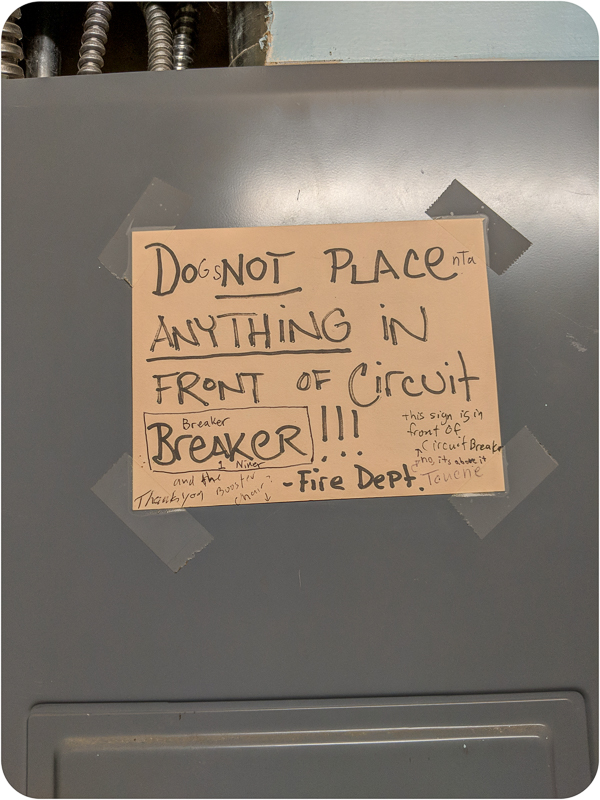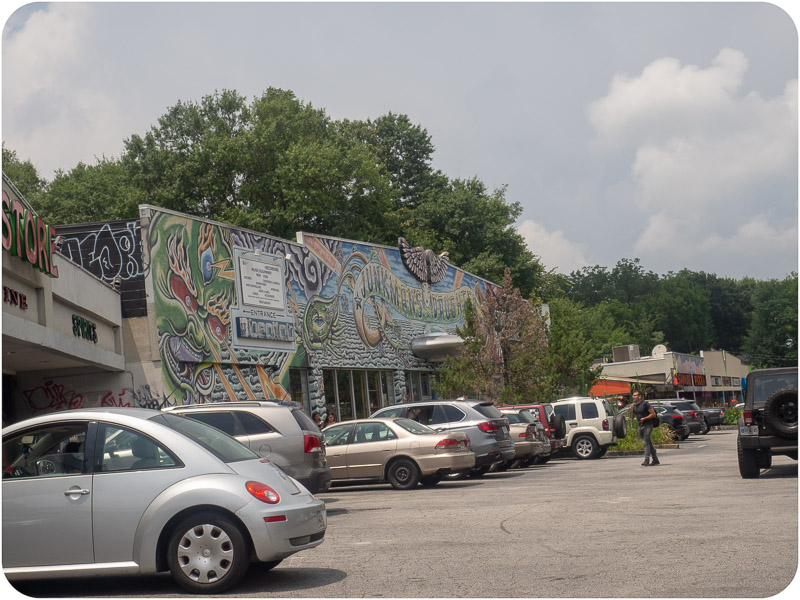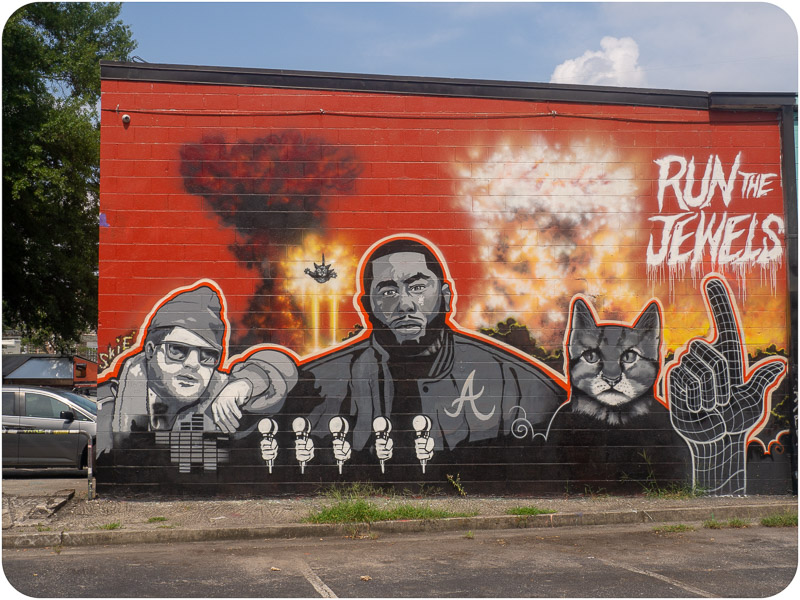 There's a mural by Ren & Stimpy creator John Kricfalusi between these two on the back of the building, but his work is as dead to me as he is.