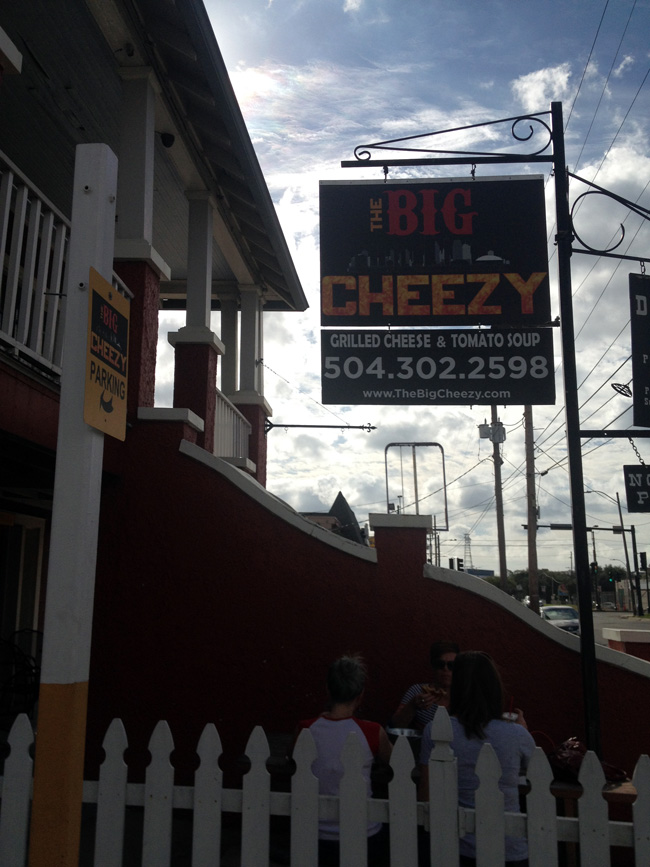 I love a good pun. And bad ones, too. So when I spotted The Big Cheezy on Google Maps as I was plotting out places that I wanted to visit on my trip, it immediately got added to the list. What's not to love about grilled cheese sandwiches?
It was actually a bit of a struggle to get to the shop–I intended to take the streetcar the majority of the way there and walk the remaining few blocks, but literally two blocks into my ride, a truck tried to make a left turn in front of it, the streetcar couldn't stop in time, and t-boned the truck pretty badly, really crunching the rear quarter. The driver of the truck just drove away, she didn't even look back. Even though everyone seemed fine and the streetcar itself had very little damage, we had to wait for the transportation authorities to arrive, and then fill out paperwork, and everyone was deboarded as that car had to be put out of commission for the investigation. The distance between me and lunch never felt longer.  I eventually called for an uber driver to pick us up and take us the rest of the way as the next car was jam packed and I was starting to get hangry.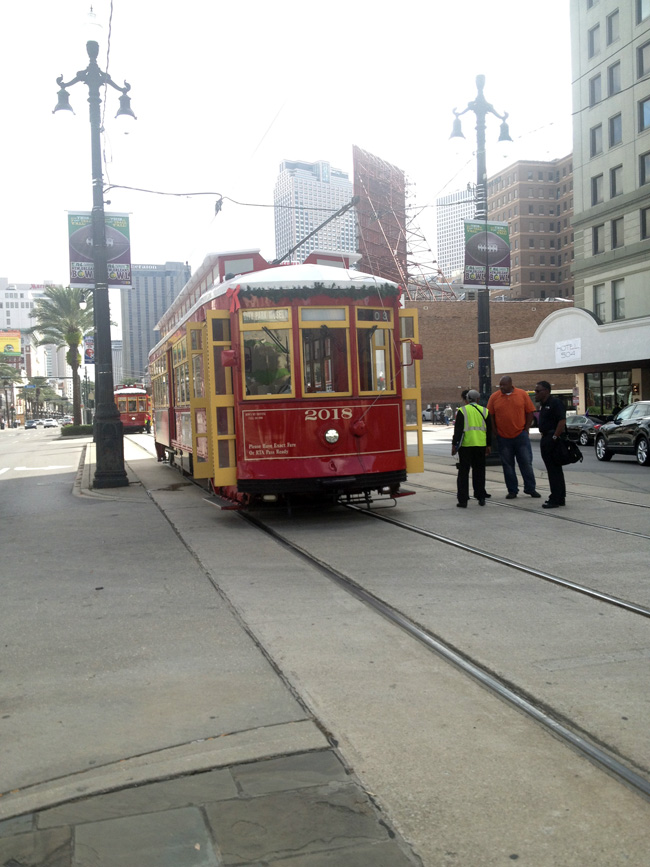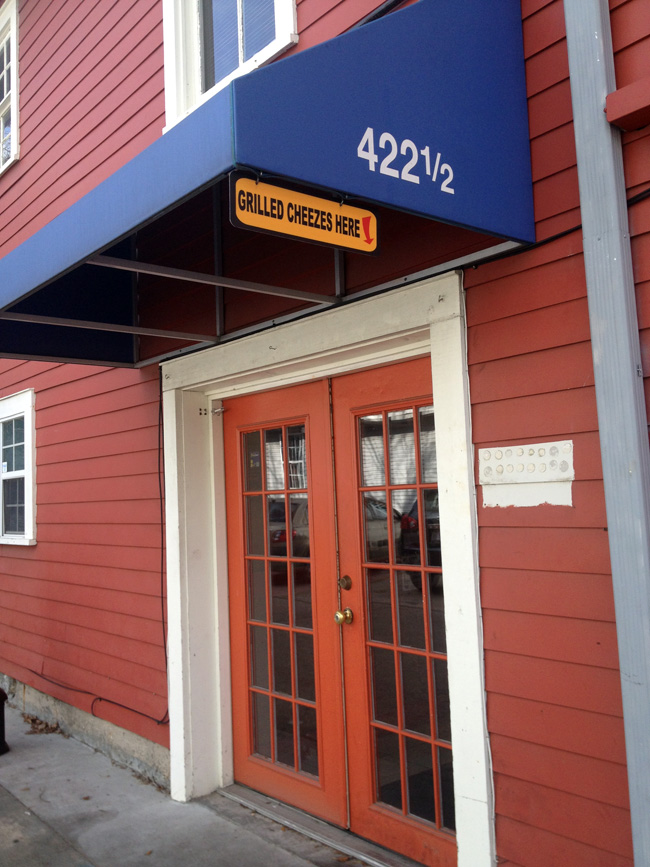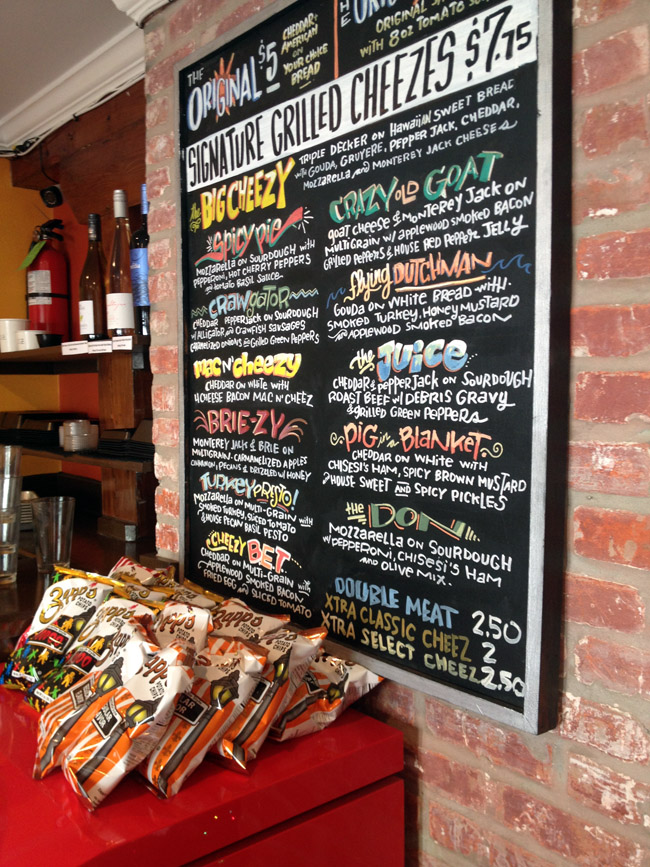 The grilled cheeses were completely worth every second of hassle, however. We went splitsies on two sandwiches–The Juice (cheddar & pepper jack on sourdough, roast beef w/ debris gravy and grilled green peppers) and Crawgator (cheddar, pepper jack on sourdough w/alligator and crawfish sausages, caramelized onions and grilled green peppers)–so basically, the difference between them was some onions and the type of meat. My standout favorite was the Crawgator. The Juice was good, but a bit wet, and the beef gravy tended to overpower the cheese. The crawgator sausage added heat and complexity without overwhelming the cheese–because after all, a grilled cheese is first and foremost a cheese sandwich.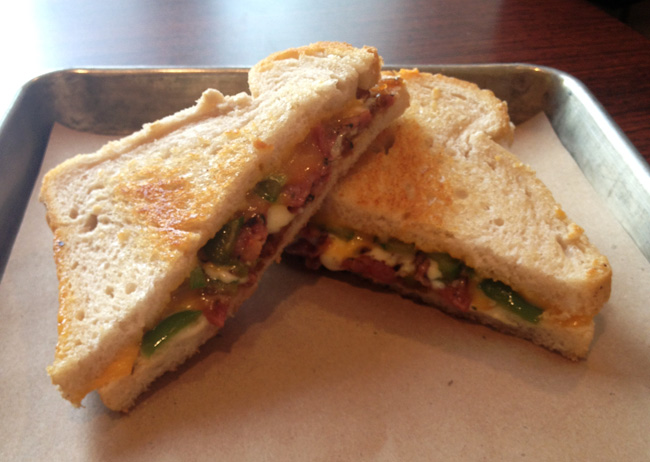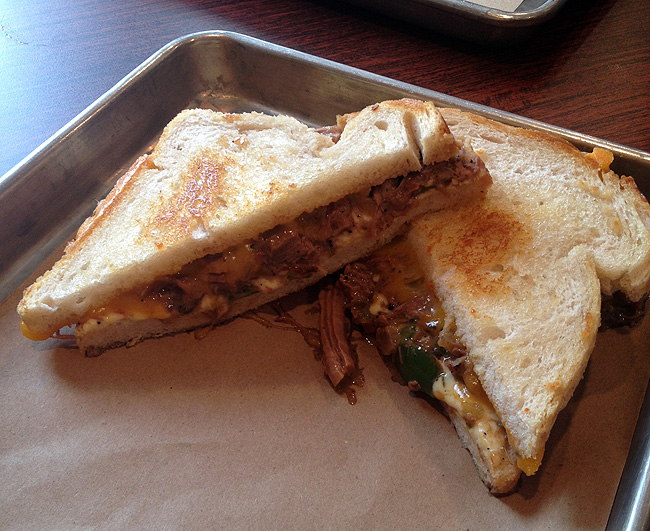 The streetcars were still borked from earlier. I should've grabbed a third sandwich for the long walk back.