In July, I went to Atlanta to visit Carrie. Of course I was most excited to have hang time with her, but I was second most excited to meet and have hang time with Walter, her french bulldog puppy (@sirwalterofold4thward on insta). This little wrinkled sweet potato stole my heart immediately, along with the hearts of everyone we met, everywhere we went. Walter's first thought is about whether or not he can eat whatever happens to be in front of him, his second thought is about whipping off into the forbidden bushes where dogs rule and humans' stubby arms lack the power to stop playtime, but his third thought is pure loveback to food, probably. But among his other interests, he's willing to accept love from anyone. Although he would probably prefer if you give your love in the form of an edible gift.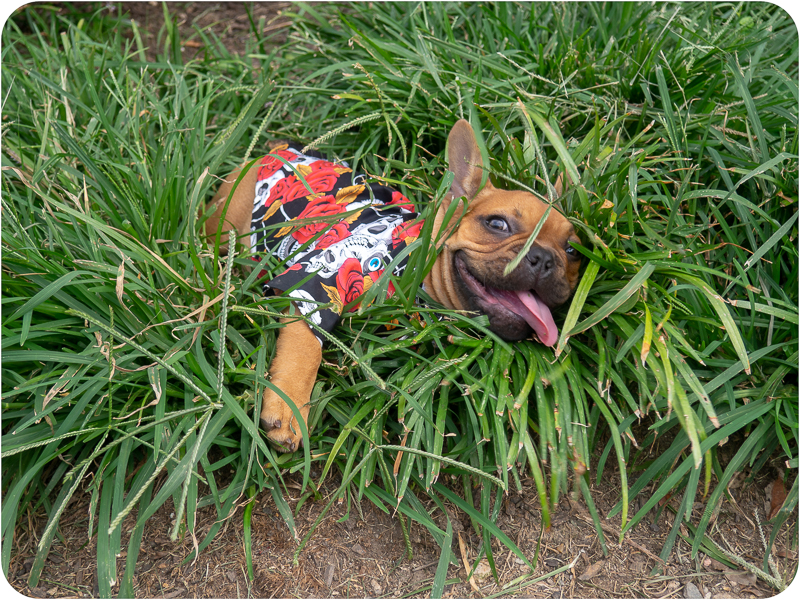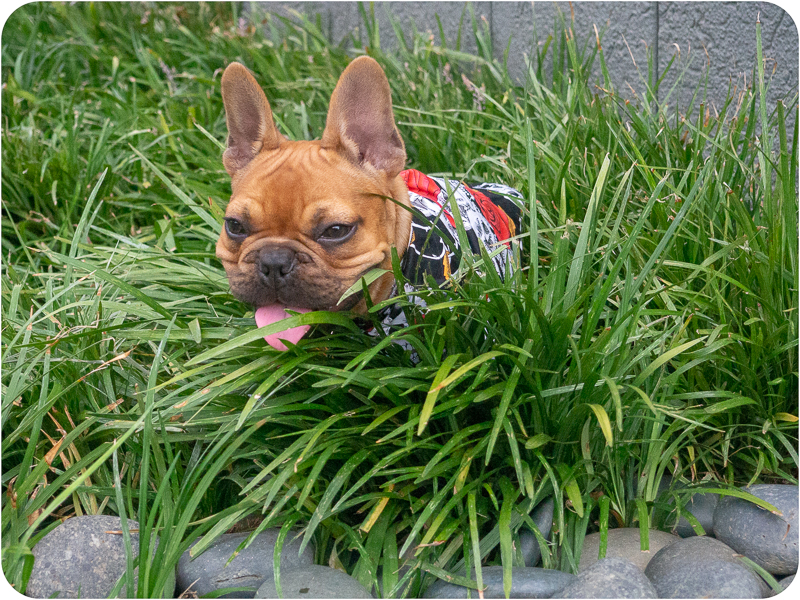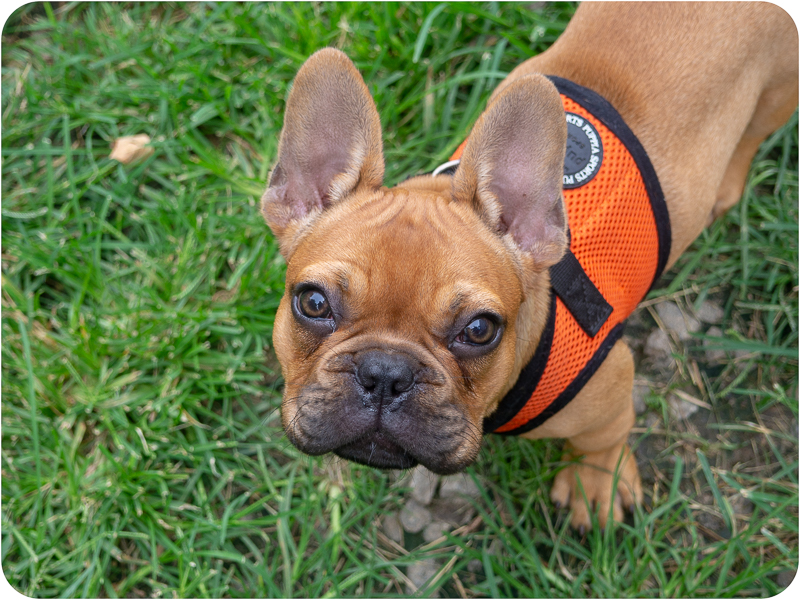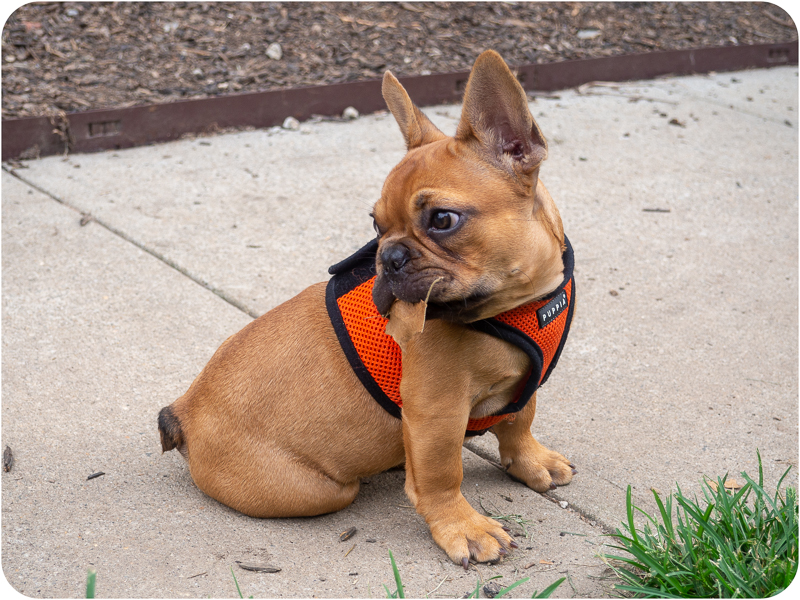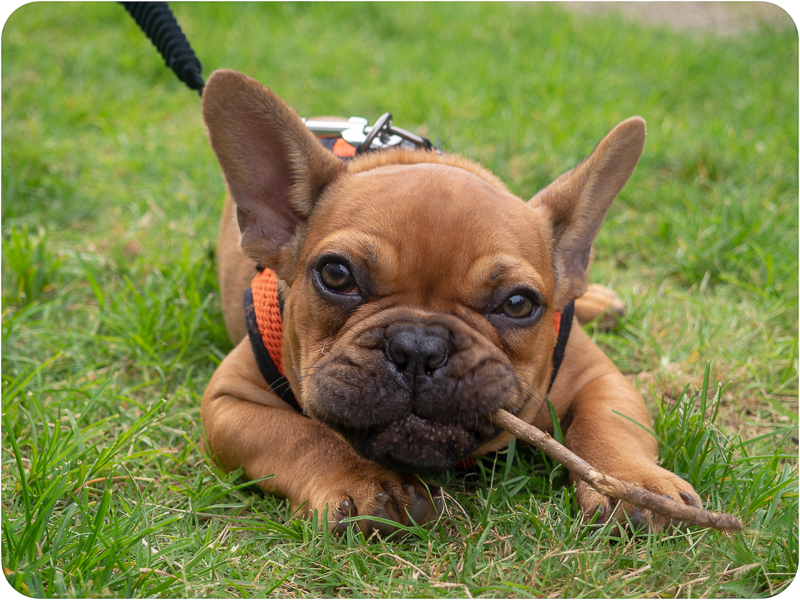 We immediately popped Walter in his skulls & roses shirt (because he was due to outgrow it in about five minutes) and walked to Barcelona to get drinks and tapas. I didn't take any photos at lunch, but the plate of chorizo with sweet & sour figs and balsamic vinegar was outstanding. Each fig was a bomb of rich, sweet, spicy, salty, tangy flavor. This is the sort of small plate that I really love with a crisp cocktail, and Barcelona didn't disappoint there, either. 
On our walk back, we stopped at King of Pops to make an agonizing choice between their extensive flavor selection, and to buy a 'lil King of Pups for Walter, made with bananas, yogurt, peanut butter, and honey. From the way he scarfed it, it was clear that he was in no way ambivalent about the flavor: Walter was all in. I got the raspberry rosewater flavor and it was super refreshing in the hot dishwasher air that is Atlanta in July.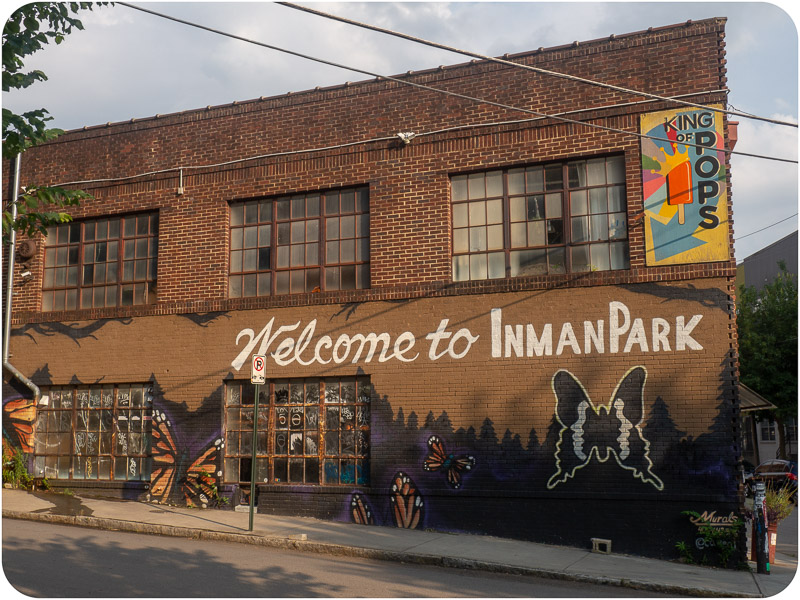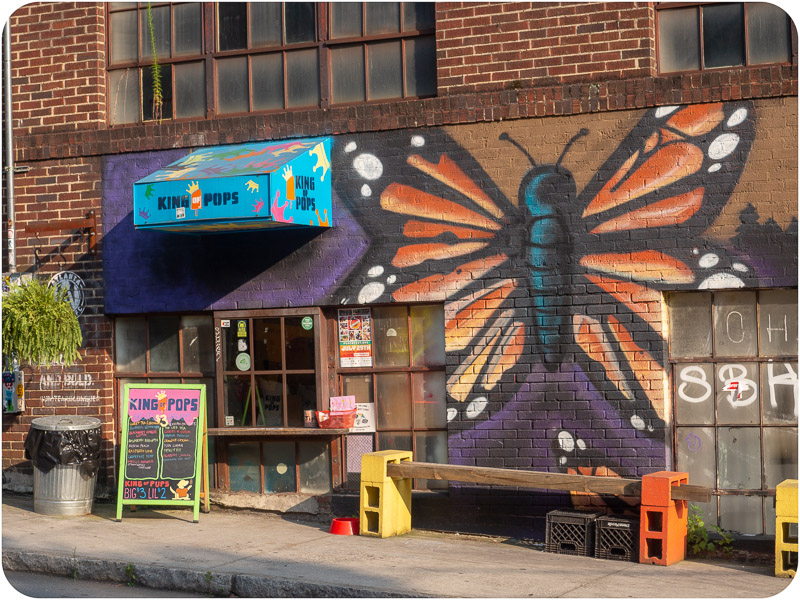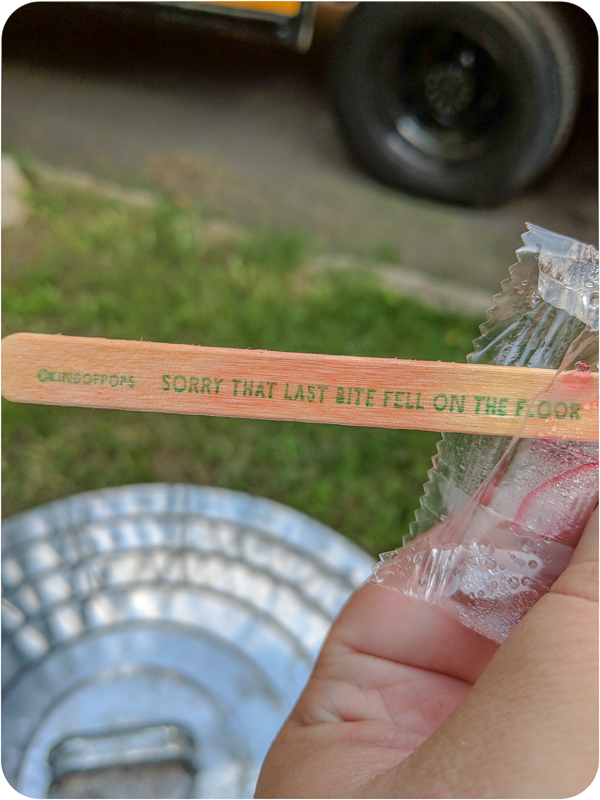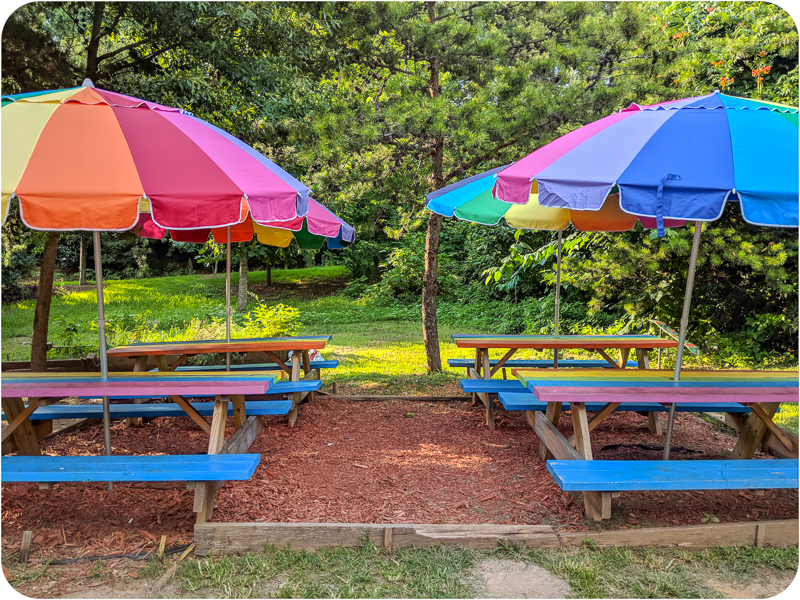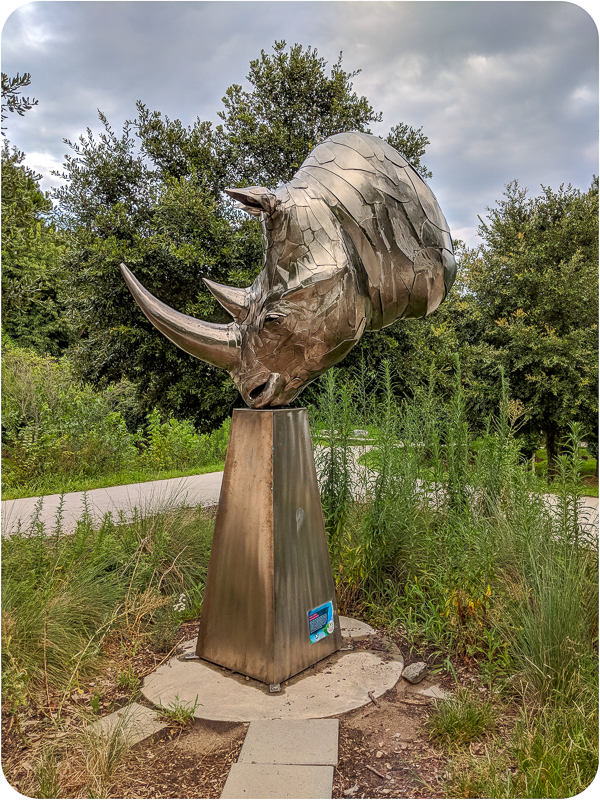 Northern White, by David Landis 2012
Carrie's place was just a short walk back up the beltline, and I took the opportunity to check out what had been sprayed on and around the pillars nearby.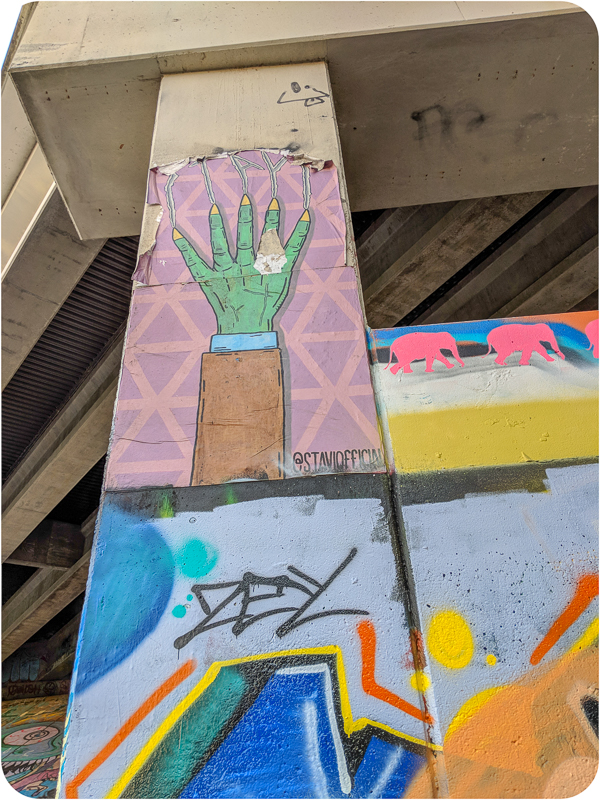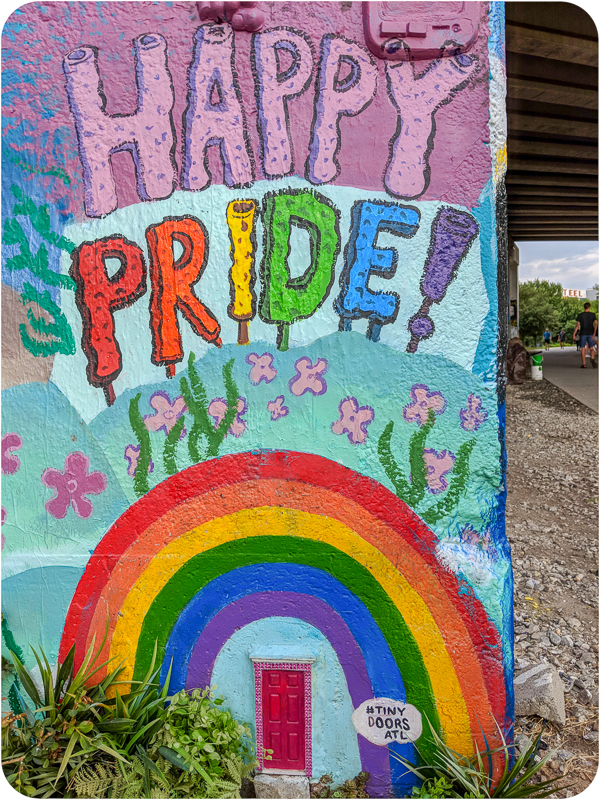 One of many tiny doors sprinkled throughout Atlanta.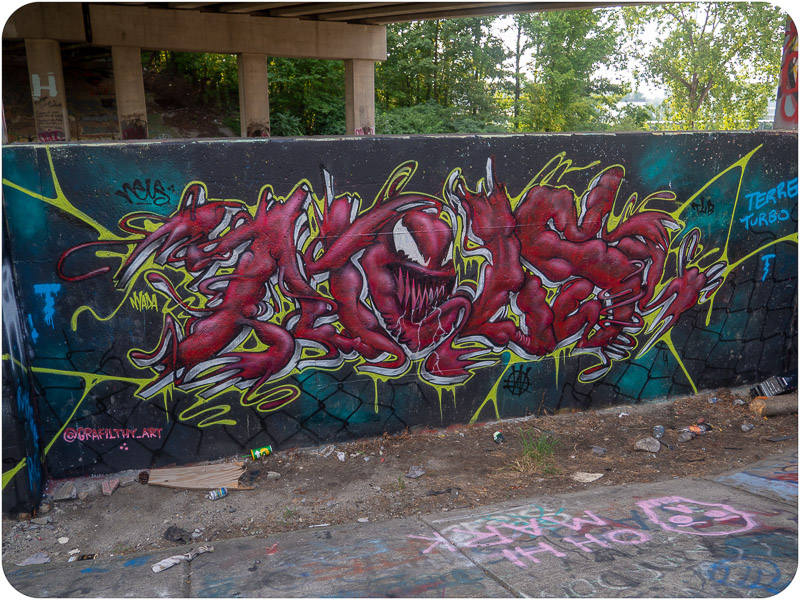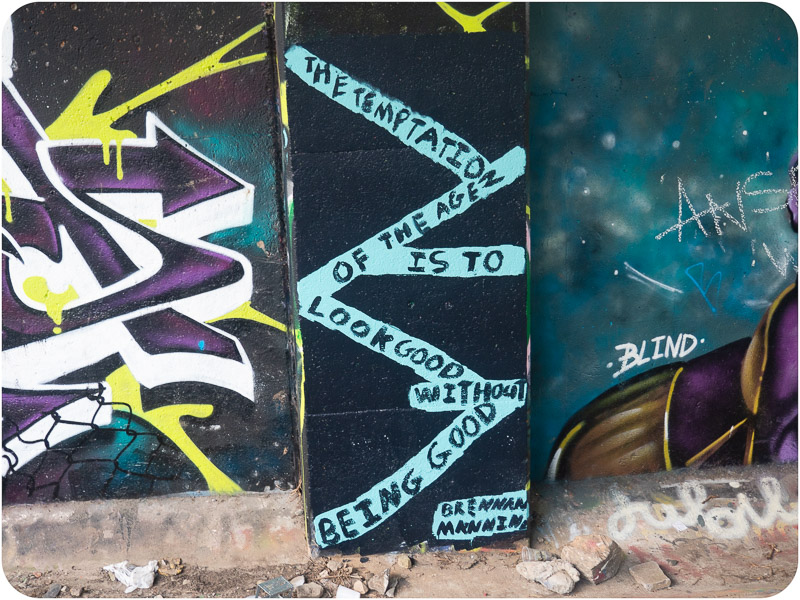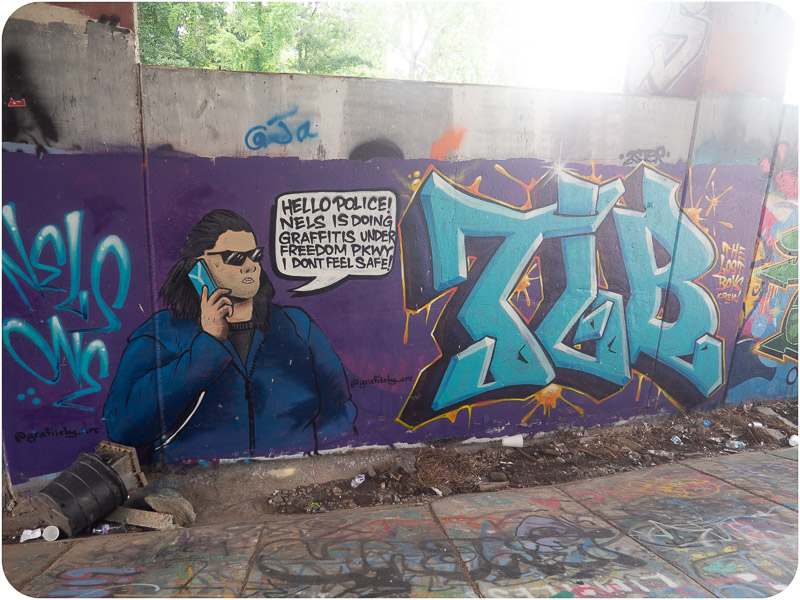 BBQ Becky strikes again!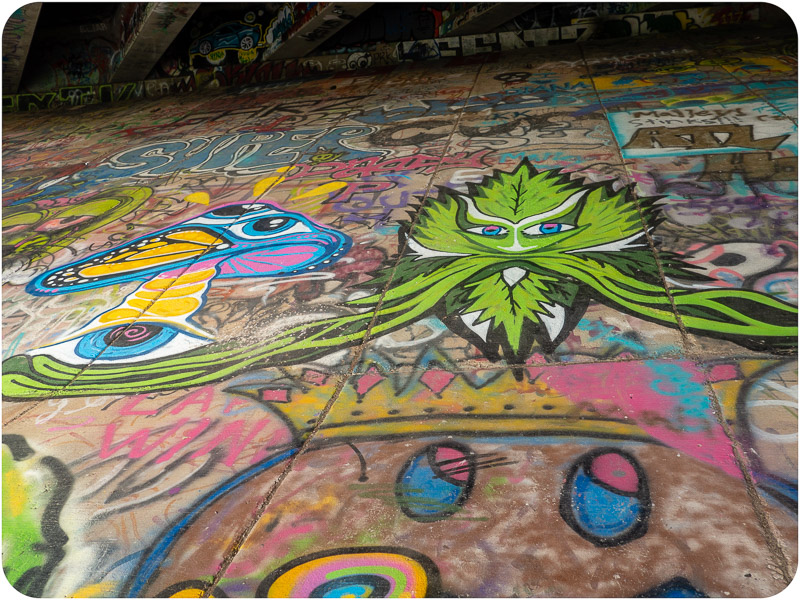 Later we met a few of Carrie's friends at Bantam Pub. The night was still sweltering somehow and the air conditioning in the pub was broken, so most people chose to sprawl out into the extensive cement and grass patio area, drinking beer from cans dripping with condensation, making the vibe very "chill lawn party".  From there we hired a ride to The Euclid Avenue Yacht Club, which is exactly the level of permadim it takes to order the fried-to-order bbq seasoned pork rork rinds without having to make eye contact with anyone. They are served still crackling from the fryer and they are leagues beyond any grocery store pork rind experience I'd ever had. Plus, they have built-in portion control: after two, your teeth are so full of them that they automatically lock together.