Every once in a while, I post to let you know how awesome my friend Felix is. Here comes another one!
You may remember Felix's last Flickr experiment, Astronaut. Every year around March, his pi10K experiment makes the internet rounds. He's done a whole series of experiments that are unique and thought-provoking.
Introducing FlickrTwitterThinker.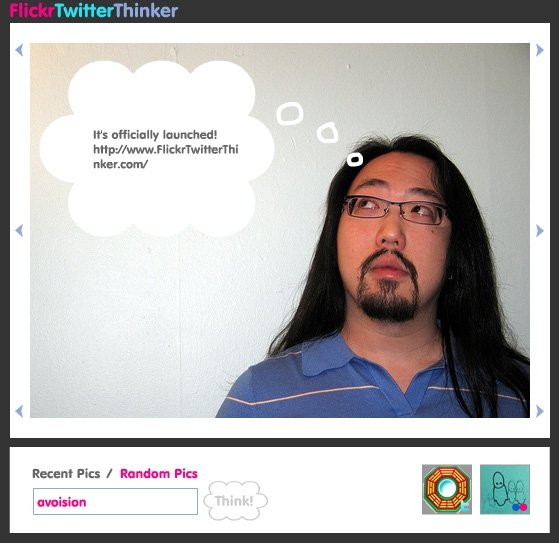 Anyone can upload their photo to the database using their Flickr account by tagging it according to the directions on Felix's site; the picture is then combined with tweets pulled from Twitter based on whatever keyword you'd like to search, oftentimes with hilarious results.
I, for one, couldn't resist.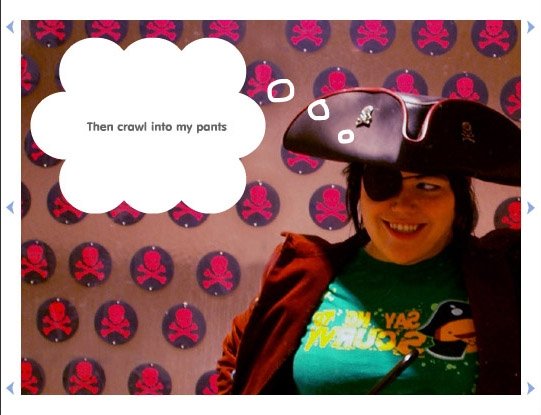 Check it out and upload a photo of your own!