Immediately following my post talking about how played out zombies are comes a post about a zombie art show at Shindig Martini Bar, as I am nothing if not self-contradictory. Jason and I found ourselves there on a Monday night two weeks ago to take in some awesome zombie art by Kate Vrijmoet, and drink some delicious zombie-themed drinks, at least superficially. My not-so-hidden agenda was to twist Jason's arm into taking a road trip to Hollywood to attend Universal Studios Halloween Horror Nights. Little did I know that no arm-twisting was required, as he immediately agreed that we should go. I then found myself attempting to talk him out of it, saying "It's a long drive. Like, nineteen hours long. There's every chance on Earth that we'll break up after spending so much time cooped up in a car together. And the car might break down and the attraction might suck and we could end up being murdered by transients, and then who would take care of the dog? Did you even think about the dog when you agreed to this?"
Since I didn't need to persuade him and I couldn't dissuade him, it was decided that we'd be making the trip to LA that weekend. With the matter settled, we dipped into our drinks and checked out some artwork.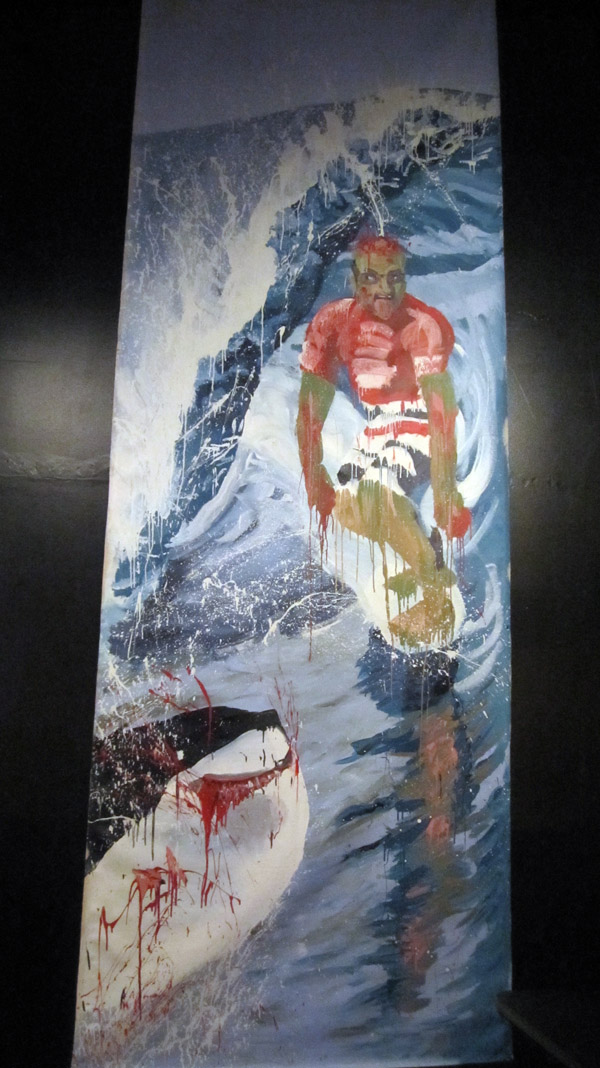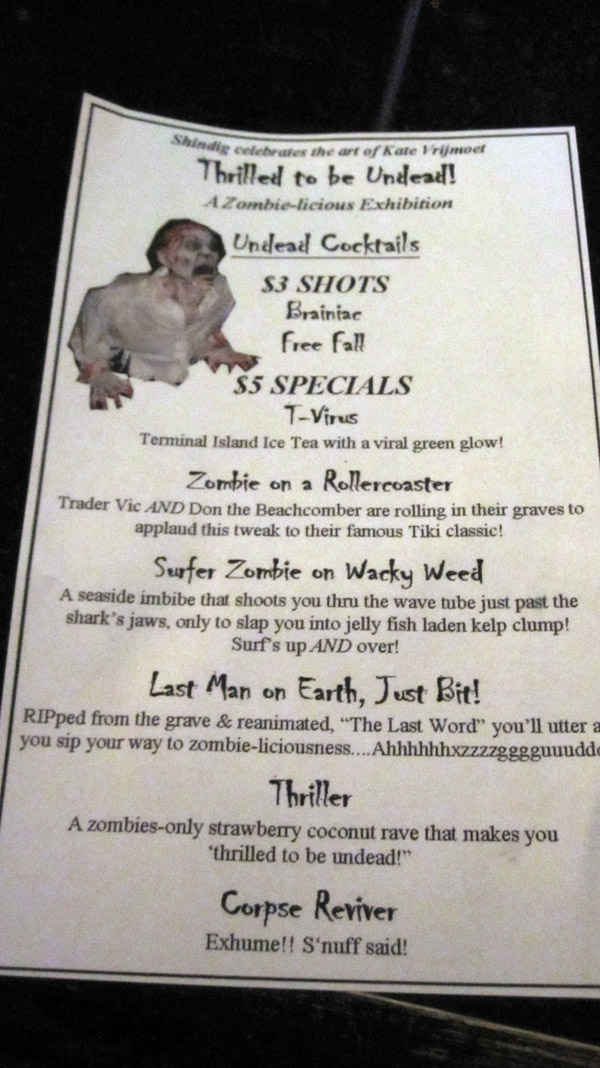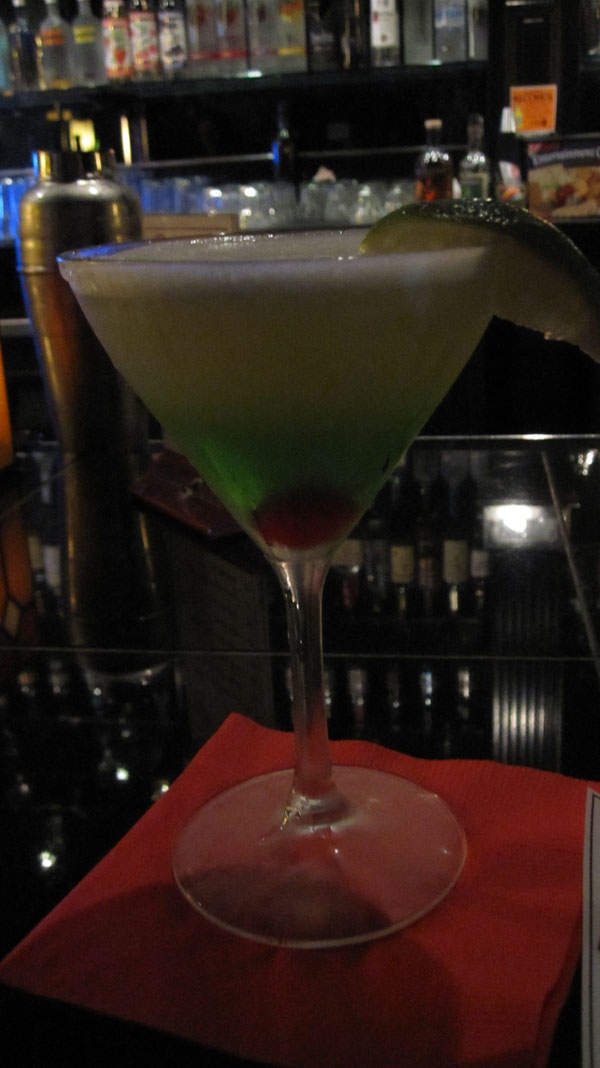 If you'd like to check out some zombie art and sip some zombie-inspired drinks, the show is running at Shindig through November 6th.