Due to a combination of traffic and not being able to find my car keys, I was late to work today. All that happens in the beginning of one's shift is that a manager goes 'blah de blibbedy blah' about shit that no one cares about–so I didn't miss much. One of the assistant managers, who COULD be cool if he didn't have his head all the way up corporate's ass, decided it was high time he taught me a lesson about personal responsibility.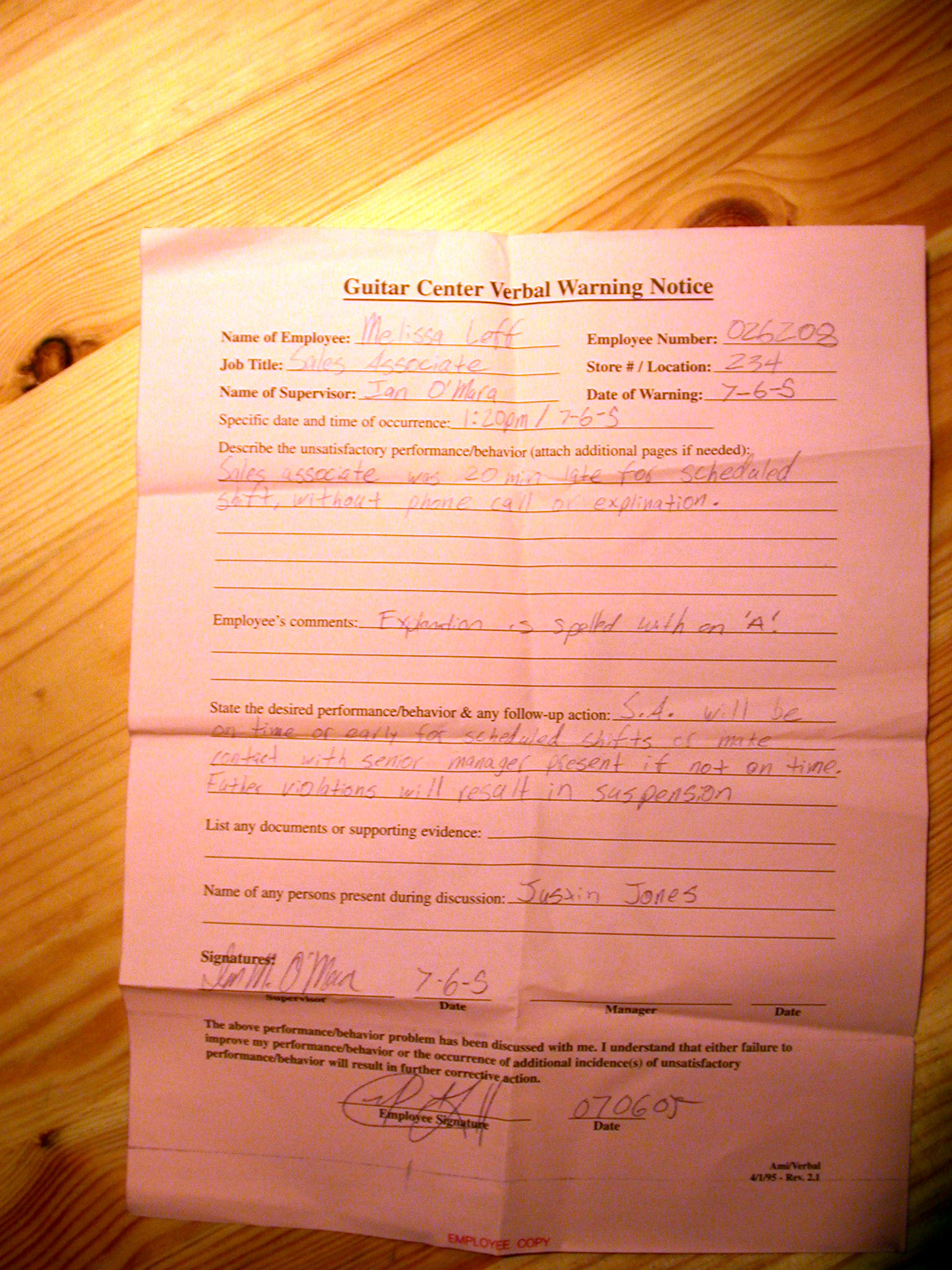 He's since been too embarrassed to look at or talk to me all day. HAR HAR.
Yeah, maybe SOME DAY I'll regret this, but it's not very high on Mellzah's scale of 'likely to happen'.
The line about suspension slays me. C'mon! Suspend me! Give me a three day weekend!