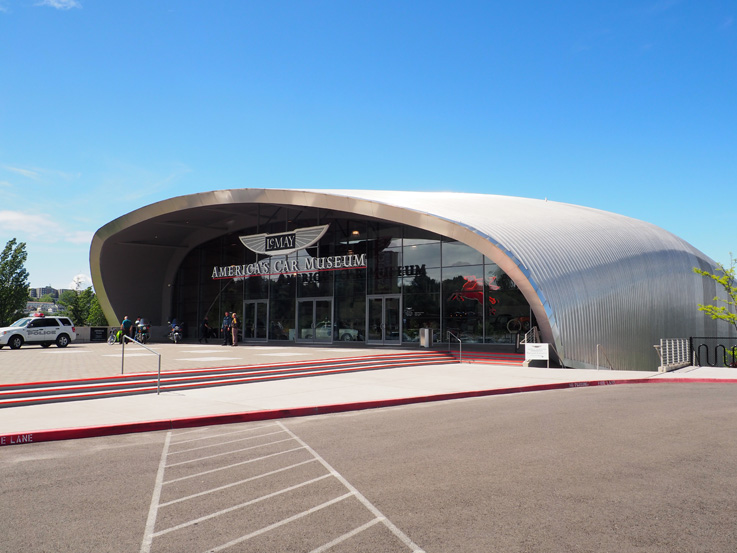 My father has always been a car guy. Not in the "let's take this engine apart and put it back together" sense, but in the "this looks sleek and powerful, let's see how fast it goes" sense. I vividly remember him borrowing a friend's Corvette and taking my brother and I on screaming joyrides on dark Wisconsin backroads, complete with warnings that we were never to tell Mom how fast we really went. There was always a stack of Car & Driver magazines next to the recliner, and I'd thumb through them, picking out my favorites.
In my own way, I'm now a car girl. I'm not as handy under the hood as I'd like to be, and I'll never get my hands on the Lotus Elise I so coveted as a teen, but I'm in love with the freedom that cars represent. While I've handled not owning a car just fine, I loathe being reliant on mass transit or on the kindness of friends. Being behind the wheel opens up a world of possibilities. If I don't like the situation I'm in, I can always pack up the car and leave…and that's how I ended up in Seattle almost ten years ago. I crammed everything I could fit into my car and hit the road, moving into the area sight unseen. Although I have no intention of leaving the greater Seattle area any time soon, I still love the open road, and (as evidenced by this blog), take road trips as often as I can manage.
America's Car Museum in Tacoma, Washington, manages to appeal to every type of car lover, from the mechanic to the aesthetic to the symbol. They cover what cars have been from their earliest stages, to what they are becoming, from the early coachbuilt models for the super-rich to a completely solar-powered car, from art car to turbocharged, from ubiquitous hippie wagon to ultra-luxe one-of-a-kind. Every few steps, I found a new favorite, and by the time I left, I had a newfound appreciation for all things automotive.