On our most recent trip to Portland, I noticed that it doesn't seem to matter whether you go out to a fine dining restaurant or a hole in the wall, you're always served by the same bearded, bike-riding douche who would be much happier if you weren't harshing his mellow by being a customer. Hence, a new game: Portland Waitstaff Bingo. In order to get Bingo, one line of items must be present on a server in the restaurant, not necessarily all on your server.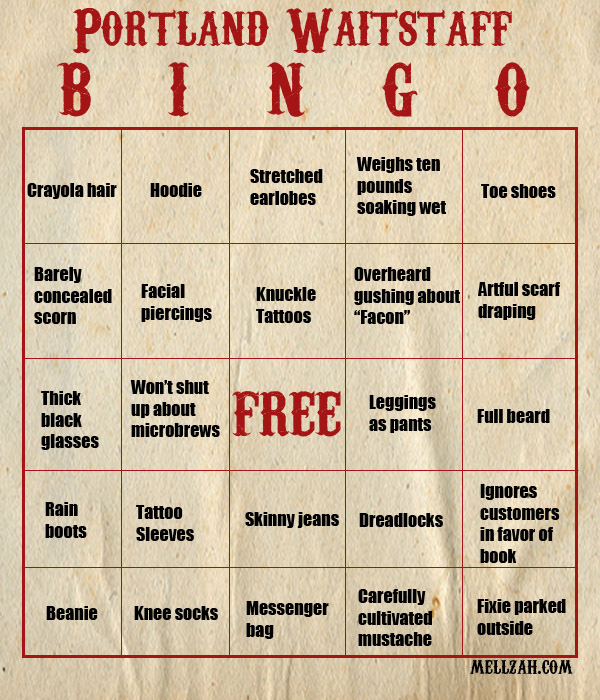 Not pictured here: "doesn't seem to know what's on the menu", "could easily be mistaken for homeless person", "ironic t-shirt", "sweater knitted from cat hair", "clearly high at the moment", "is so vegan, he/she is visibly angry with you for ordering animal products", and "wearing at least six layers of tops and skirts, all made from hemp".
We went to one restaurant where I could have covered the board.