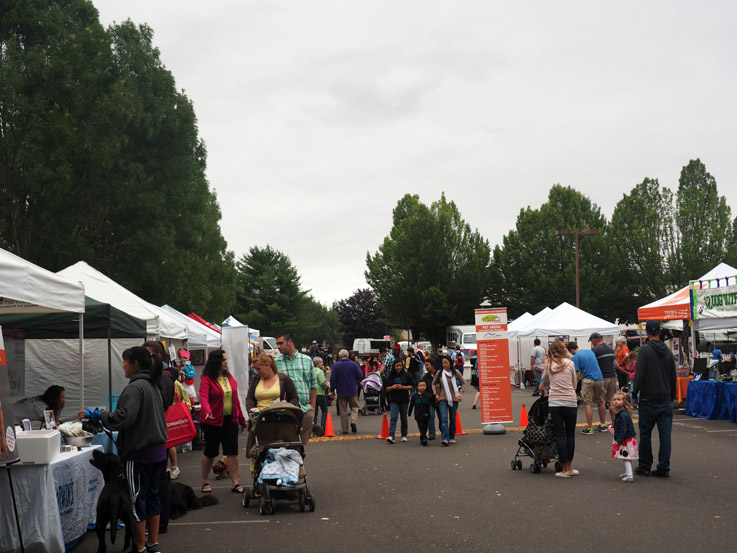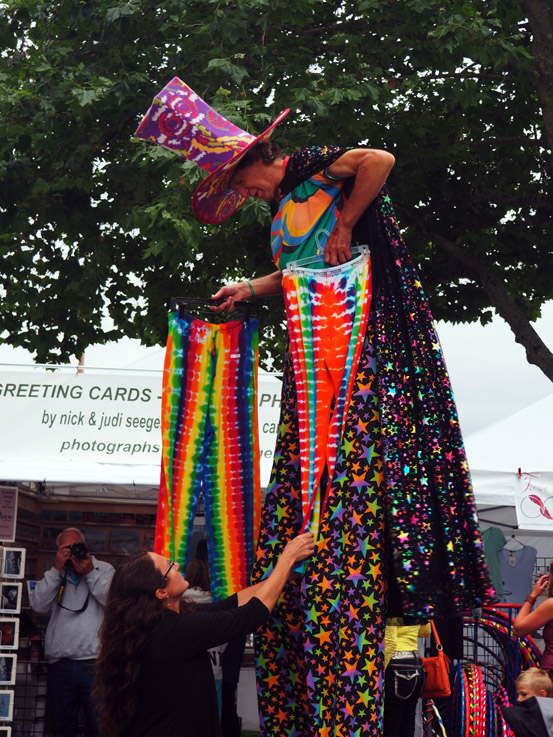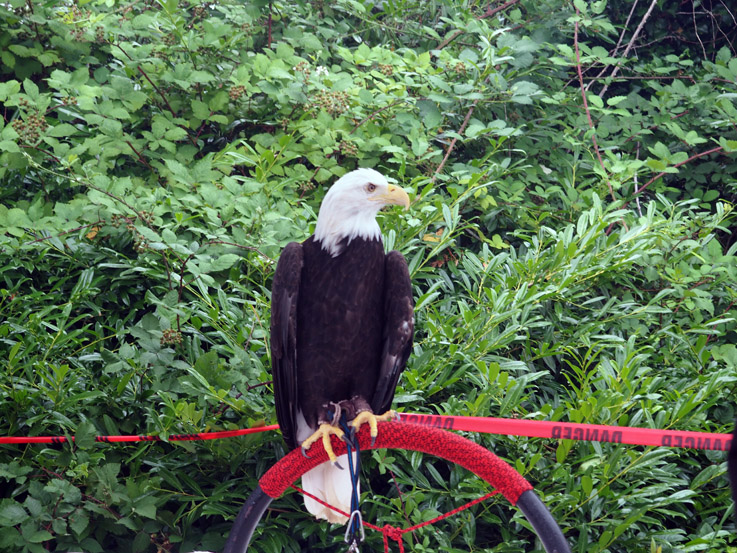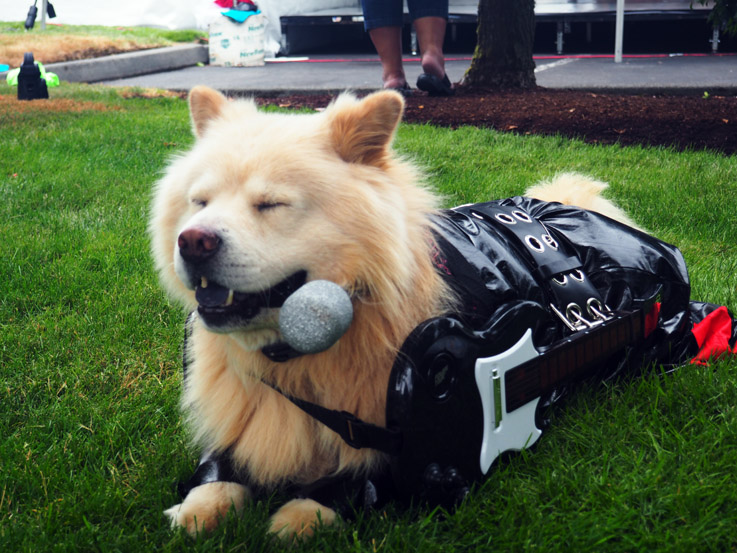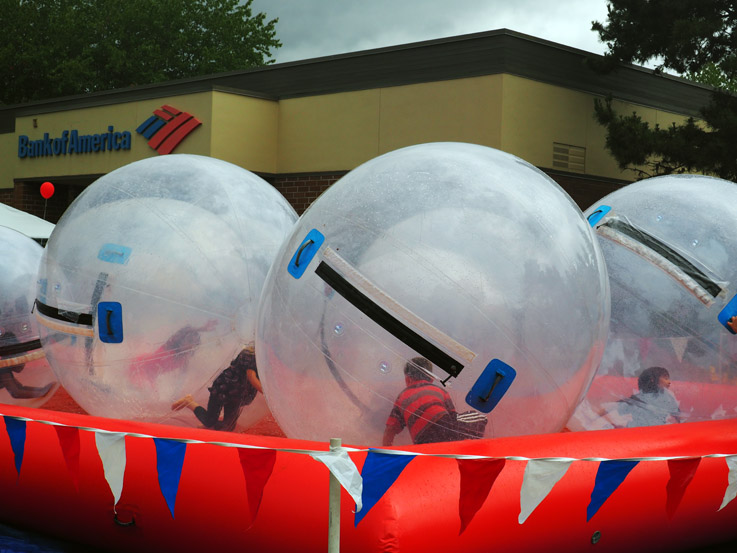 The Mill Creek Festival is held just a few miles from my house, so Jason and I decided to walk there and see what there was to see. And there was plenty to see and do– live music, entertainment, crafts vendors, food vendors, play areas, and even a haunted house!
In general, I'm mostly uninterested in buying stuff from festival vendors. I'm also the sort of person who feels the weight of the craftsperson's eyes when I'm looking at their wares and subsequently feels guilty for not buying anything, so I really cannot speak to the variety or quality of any of that. I can tell you that I saw lamps made out of liquor bottles out of the corner of my eye that made me grimace.
The food court could have stood for some more variety–there were three gyro stands right next to one another, and kind of shockingly overpriced at that. We ordered at one of them where prices weren't posted, and if I had known that they were $10 apiece, I would have gone to Kafe Neo instead and had one made to order instead of the sort-of mediocre one I ended up eating. The malasadas from Hawaii's Donut were awesome, though–what's not to love about warm fried dough rolled in sugar?
The very best part about the Mill Creek Festival is that it's dog-friendly. Dogs aren't just welcome, they have an entire area devoted to products for dogs…even a stage area where various dog groups put on demonstrations of their skills. I am such a dog person that seeing one dog makes me happy, and there were so many wiggly wagglers and tummies in need of rubs that I thought I might explode. My favorite dog was an eensy weensy puppy named Taro who was dedicated to taste-testing a pebble on the ground in front of him. My second favorite was a corgi who wanted ALL the tummy rubs. When we got home, Napoleon had a fit: not only did we clearly eat food that we didn't share, but we also cheated on him with fifty other dogs. It's true. And I'd do it again.